Seneca Dragonfly Mk2 Multi-Pump Air Rifles and wildHERness
Recently, wildHERness organization was graciously sent several Seneca Dragonfly Mk2 Multi-Pump Air Rifles, courtesy of Pyramyd Air, to consider as an alternative to traditional firearm use. We invited several women out for an afternoon of target practice last August. The ladies' experience with air rifles varied; we had a few that had used air rifles in the past and quite a few that had zero exposure.
Sponsored by Pyramyd Air
Immediately we noticed that this model comes with a magazine, a feature that we did not think existed. Chambered in .22 (5.5mm), the rifle's magazine will hold seven pellets, and comes with a butterfly pump system. This patented butterfly pump action system has very smooth, consistent easy action – from the first pump to the maximum of 15 pumps. We all agreed that the 15th pump literally felt the same as the first. The Dragonfly touts adjustable rear sights, a fiber optic front sight, weighs in a 6.5 lbs, and hard wood stock with a raised cheek rest. They're easy to carry for long distances, as much small game hunting requires.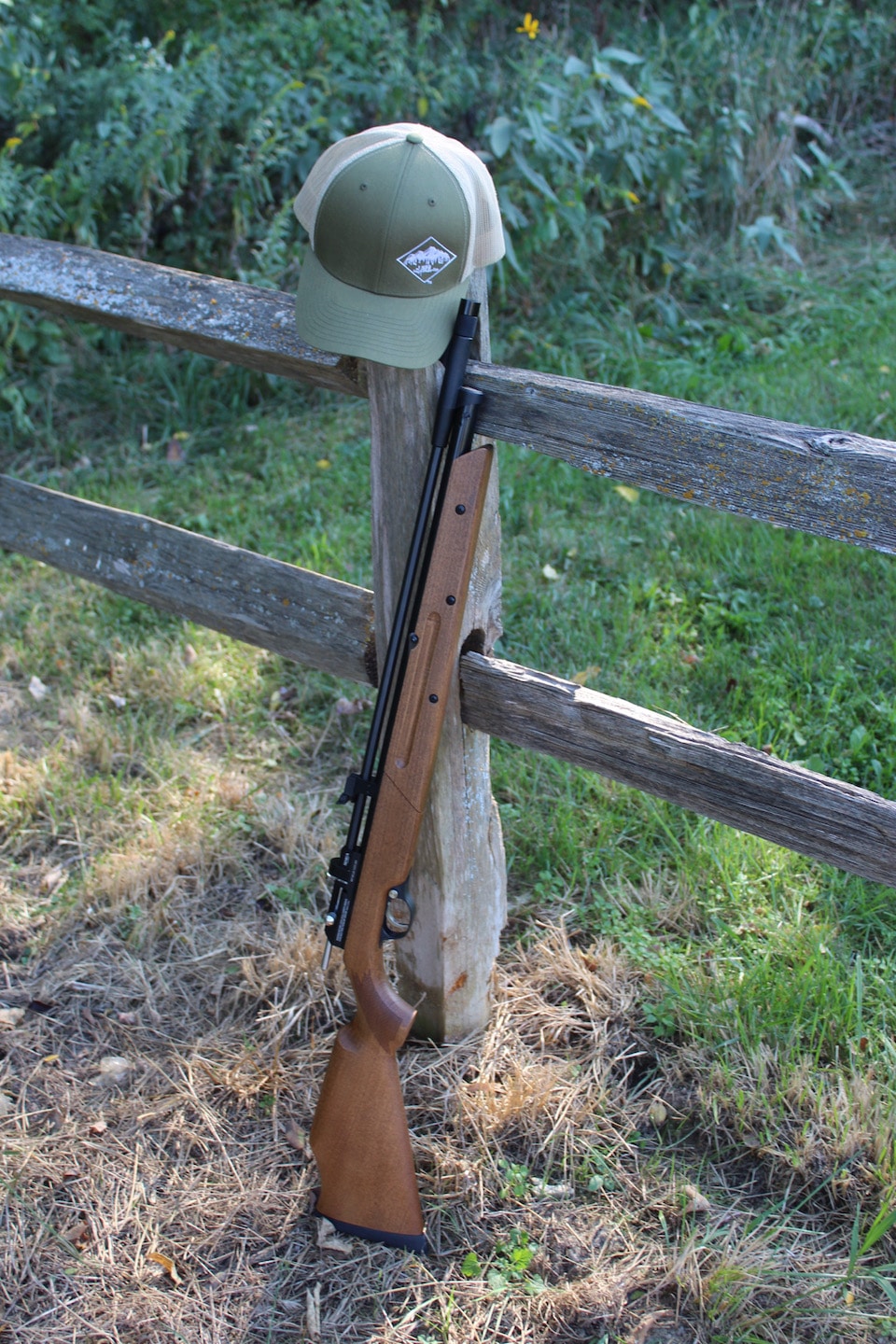 Here are some other features of this model of pneumatic air rifle, as listed at the website:
Multi-pump pneumatic
Patented Butterfly High Efficiency Pump System
Hardwood stock
Bolt-action
1/2 x 20 UNF threaded muzzle adapter
Max. velocity (alloy): 950 FPS (.177), 800 FPS (.22)
Max. velocity (lead): 850 FPS (.177), 730 FPS (.22)
Magazine capacity: 9 rounds (.177), 7 rounds (.22)
Variable power: 3-15 pumps
Checkered grip
11mm dovetail optics rail
Fixed fiber optic front sight
Elevation and windage adjustable rear sight
Textured rubber buttpad
Weight: 6.5 lbs.
Barrel length: 22.75″
Overall length: 40″
Includes 1 magazine and single shot tray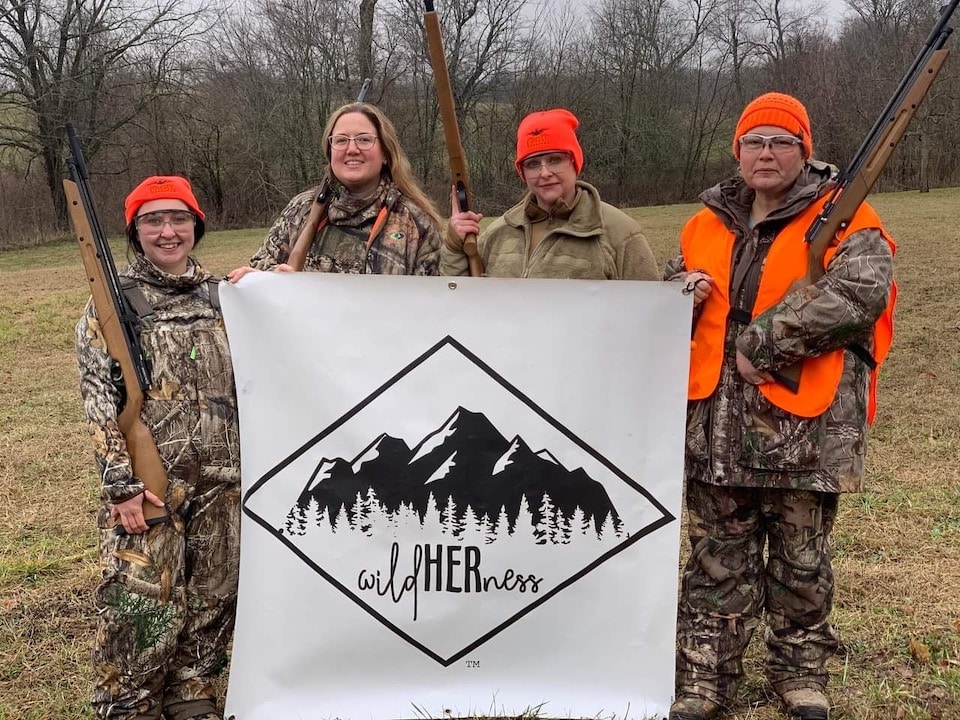 In the Field with the Air Rifle
Since this model is ideal for small-game hunting, we later partnered up with our local conservation department (Missouri Department of Conservation) for an educational squirrel camp event at the end of November. After an appetizer of squirrel crescent poppers, an evening of education began. We discussed rules, regulations, habitat and species identification along with purchasing appropriate permits. The following morning, ladies set into motion a day filled with an attempt at squirrel hunting on public land. We quickly learned that squirrels can be very evasive and quiet when they choose and apparently that is when they are being hunted in public land. However, during target practice, the Dragonfly proved it was reliable right out of the box. Minimal effort was needed to obtain consistent groupings.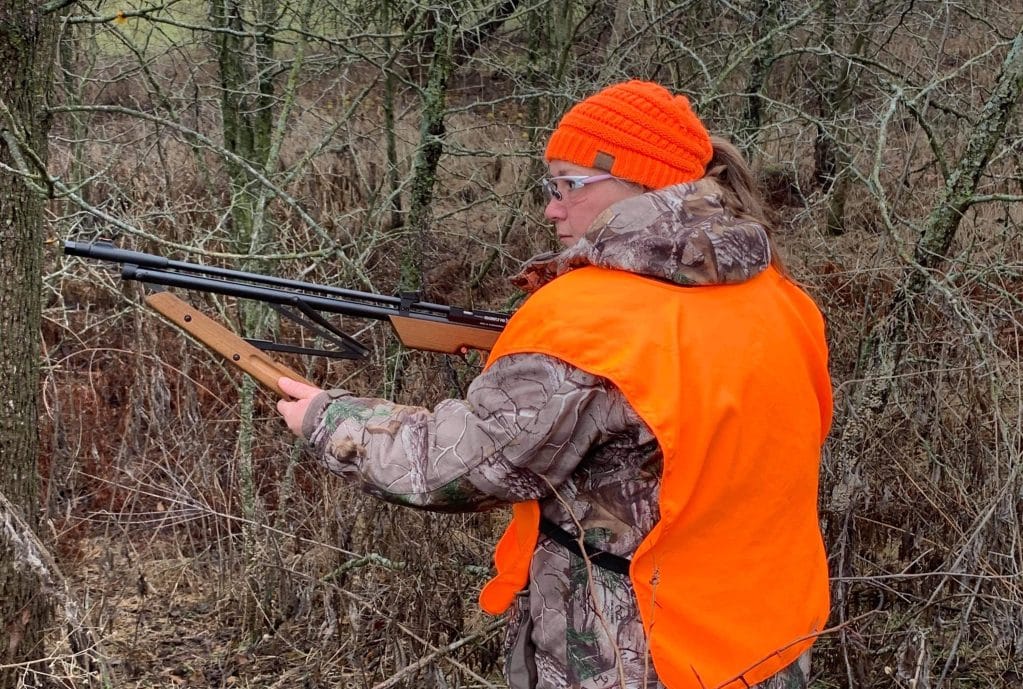 The Dragonfly was designed to be a wonderful alternative for small game and recreational use. There are a few things we had to learn while familiarizing ourselves with the Dragonfly. One of the most important keys to success is to remember this point: the magazine is beneficial in that it removes the need to load a pellet after each shot, but you will still need to pump after each shot.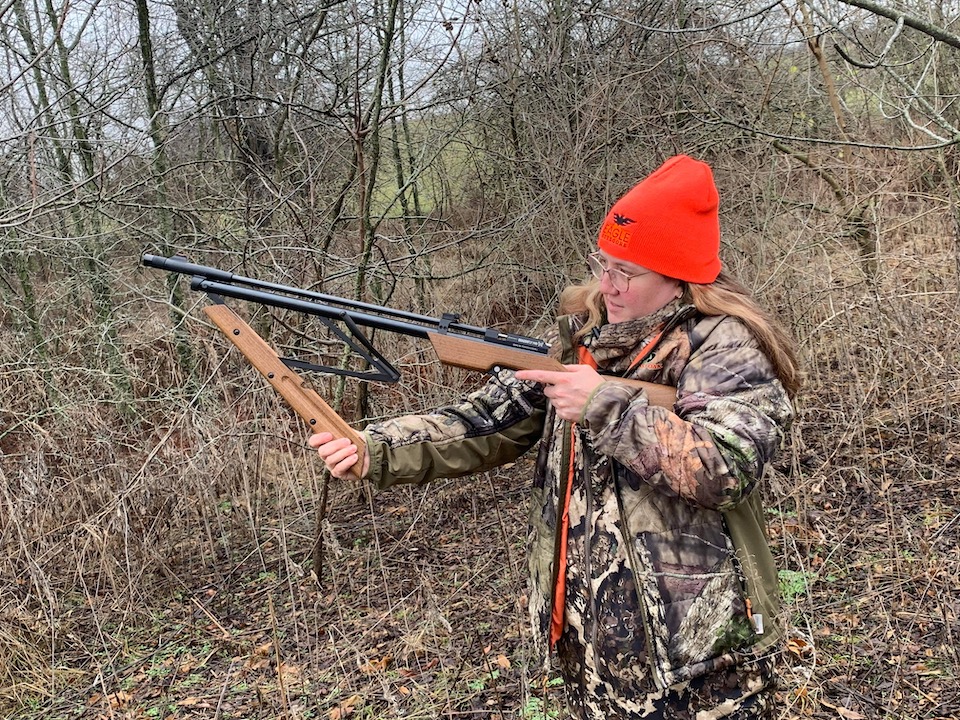 This was a new adventure for us, and we are thankful Pyramyd Air is making hunting so accessible for newbies. Air rifles are a fantastic way to the bridge the gap for anyone who might be hesitant to jump in to the world of firearms right away. These air rifles seem much less intimidating to fire, as many new shooters cite fear of recoil and noise as barriers to their learning. Two other bonuses of the Dragonfly include the following:
– These air rifles are incredibly budget friendly, with an MSRP of $229.99!
– We are pretty sure users will never face a ammo shortage!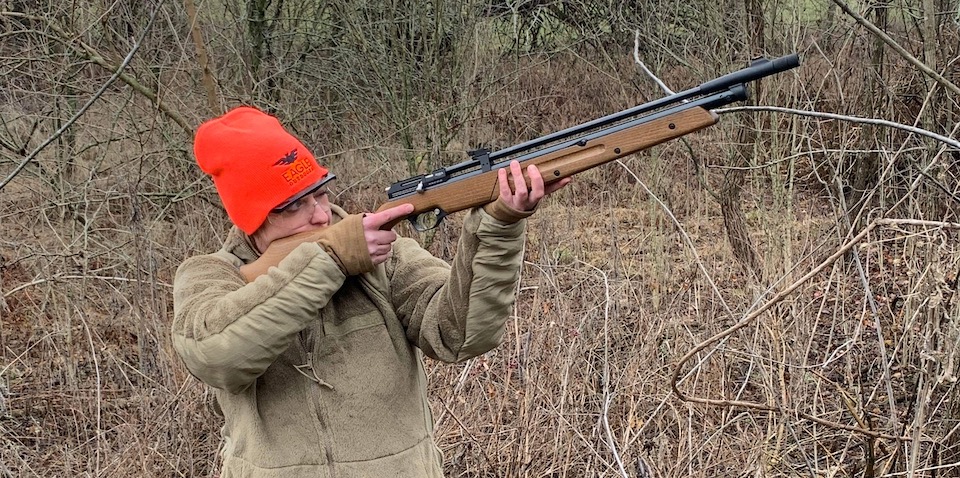 All in all, we had a blast using the Dragonfly air rifles and are looking forward to expanding our skills afield with them.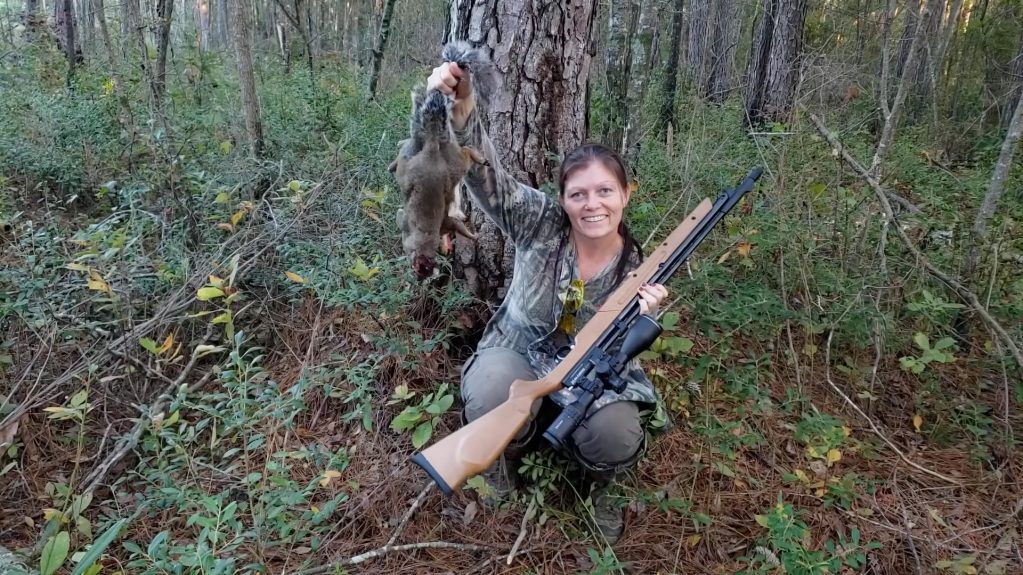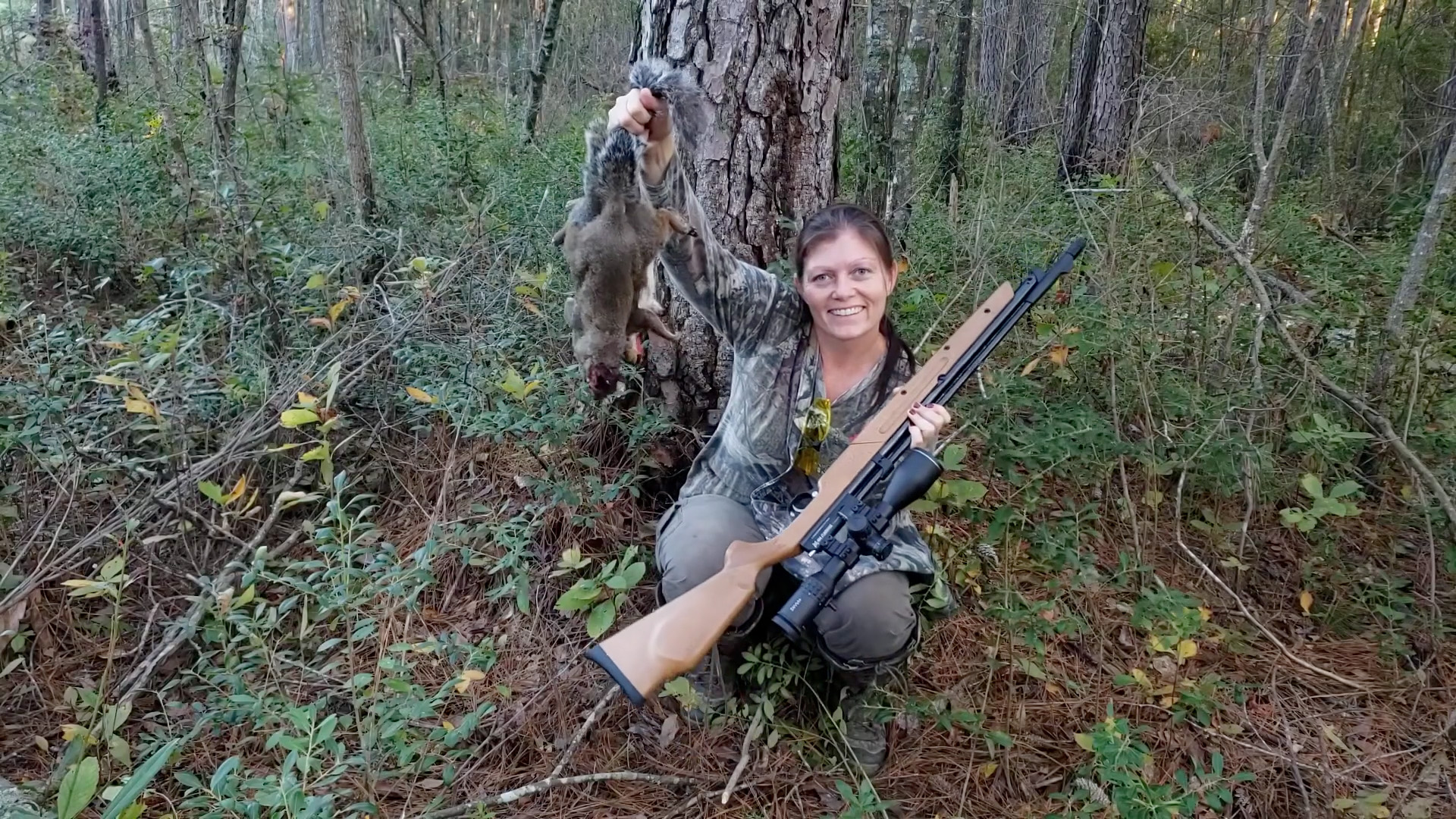 Read more about Angie Perry's successful solo squirrel hunt with the Seneca DragonFly Mk2.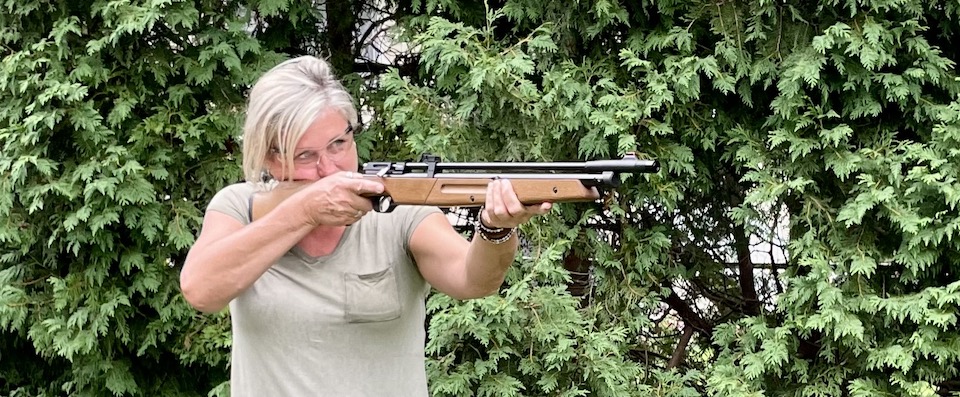 Find out why Michelle Cerino chose the Seneca DragonFly Mk2 for chipmunk eradication in Ohio.
Learn more about wildHERness.
About Sharenda Birts

Sharenda Birts is the Director of Community Affairs and one of the 4 founding members of wildHERness, a diverse group of outdoorswomen passionate about providing females with a connection to the outdoors through workshops, events, mentoring and community service. Her passion for the outdoors began when she began to learn how to safely handle a firearm and clean it. She does not come from a family background of firearms or outdoorsman and did not have any exposure to the outdoors until she joined a sporting clays league that persuaded her to attend a pheasant hunt. Although Sharenda is a new hunter, she is passionate about sharing her adventures to inspire other city born-and-raised minority women – with the message that they, too, can learn how to explore the outdoors, no matter what their ages. Sharenda is an NRA certified pistol, shotgun, and metallic cartridge reloading instructor who comes from a background with 25 years in the banking and equity investment industry. She also admits to being addicted to clay sports, along with upland and waterfowl hunting. Sharenda's gearing up for angling and fly-tying in the near future. View all posts by Sharenda Birts →