Defend Your Lifestyle: LOCKDOWN Holds '3-Gun' Event
It finally happened! After being postponed for a few years, due to Covid and scheduling conflicts, LOCKDOWN'S "Defend Your Lifestyle" week-long event took place during the first week of November. LOCKDOWN held the event at Gunsite Academy in Paulden, Arizona.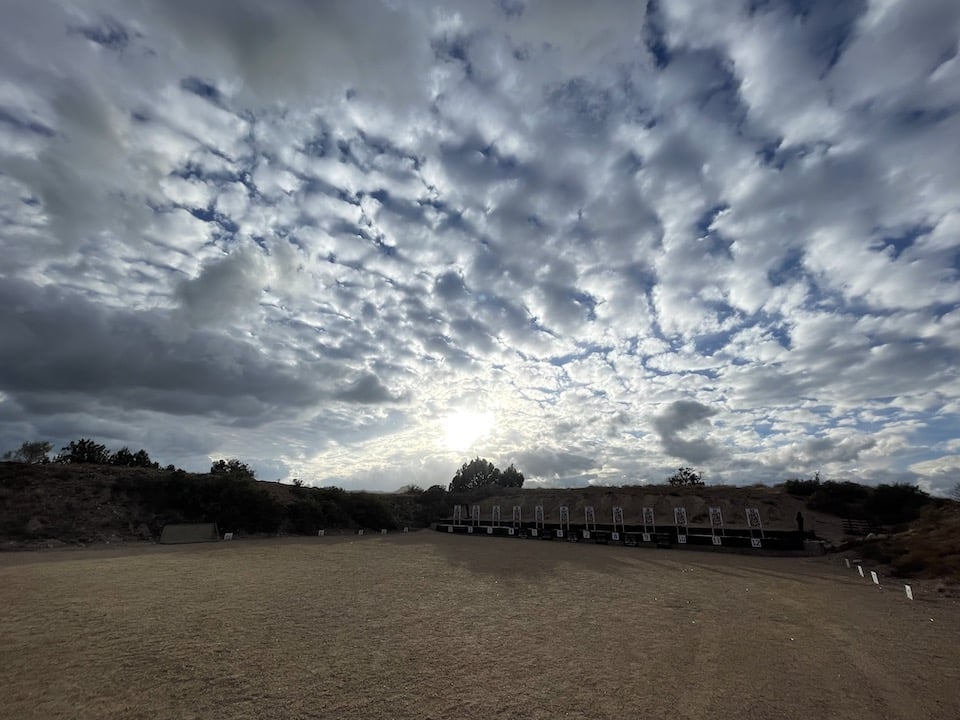 Titled "Defend Your Lifestyle," the event included an introduction to various products from sponsors, as well as a live-fire, defensive 3-gun course. It also included a tour of a newly installed SecureWall vault room – complete with firearms and stories.
Defend Your Lifestyle Event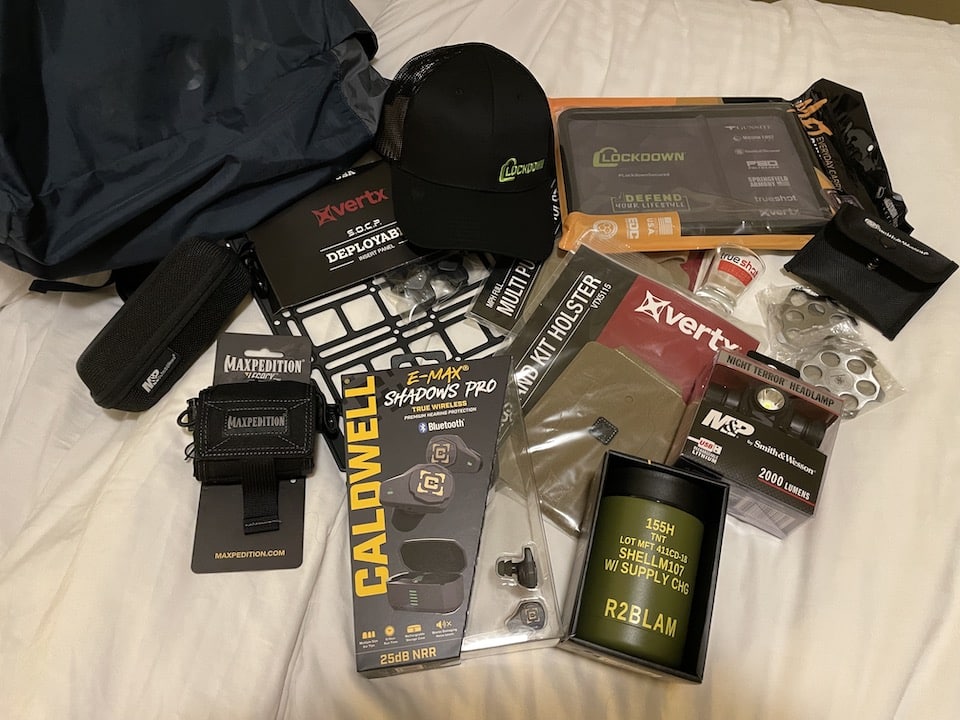 After a long day of traveling, I enjoyed arriving at my hotel to find a goody bag in my room. (Who doesn't like special treats?) Vertx's Go Pack contained products needed on the range at Gunsite and others to take home for future use.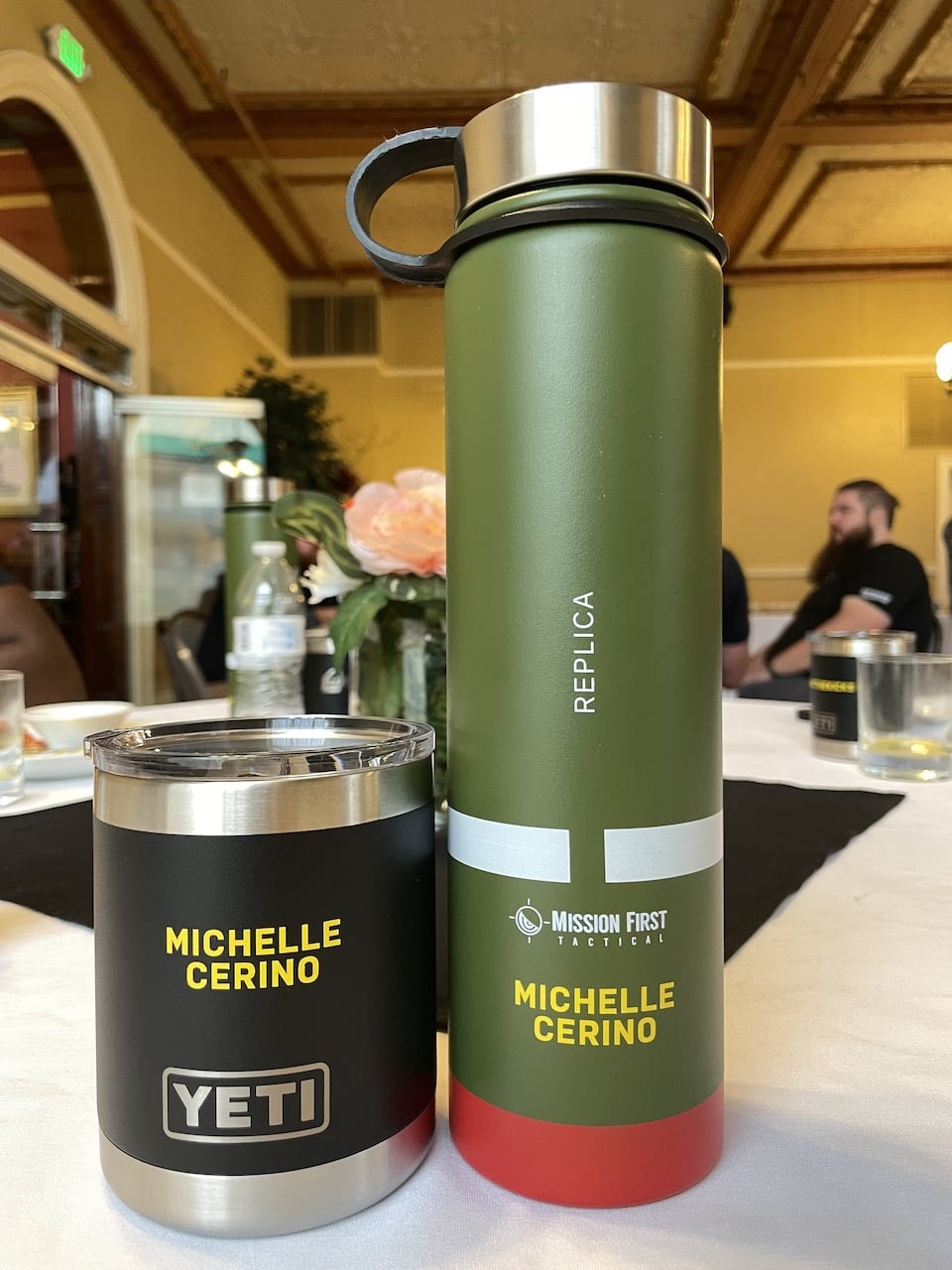 These fun canisters with my name on them became extremely useful on the range for both coffee and water. They kept the "hot" hot and the "cold" cold.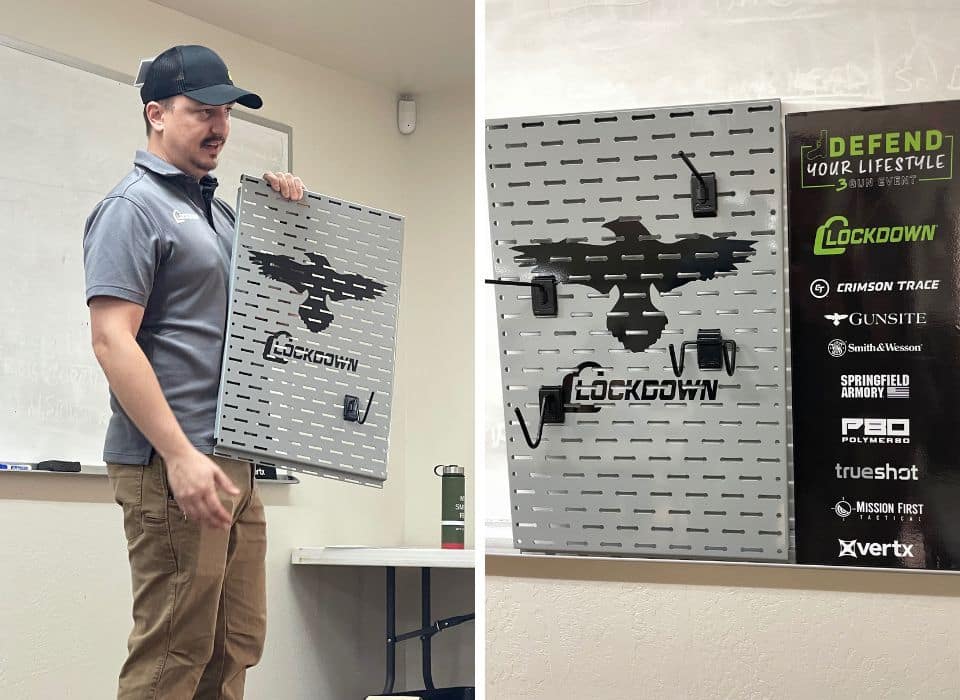 The first morning in the classroom, Brian Steere, Brand Manager for Lockdown, introduced the SecureWall system, a kit of panels and accessories used to create a custom firearm display. He shared product information and a sneak peek into some of the future plans. Some AMAZING stuff is happening in 2023! Some of which is being release at SHOT Show.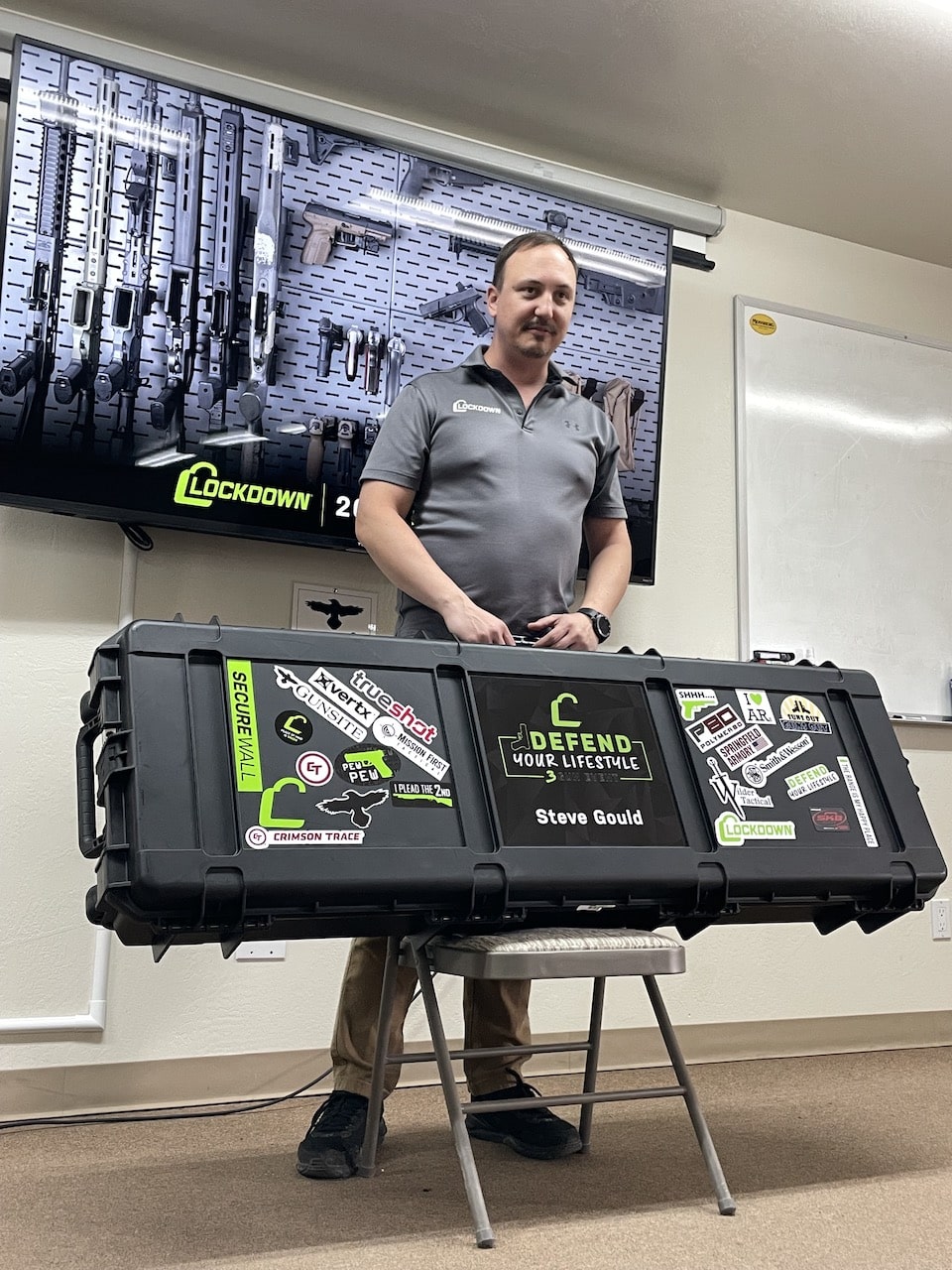 It was hard not to notice the large stacks of gun cases around the room. Finally, Brian opened one for us all to see.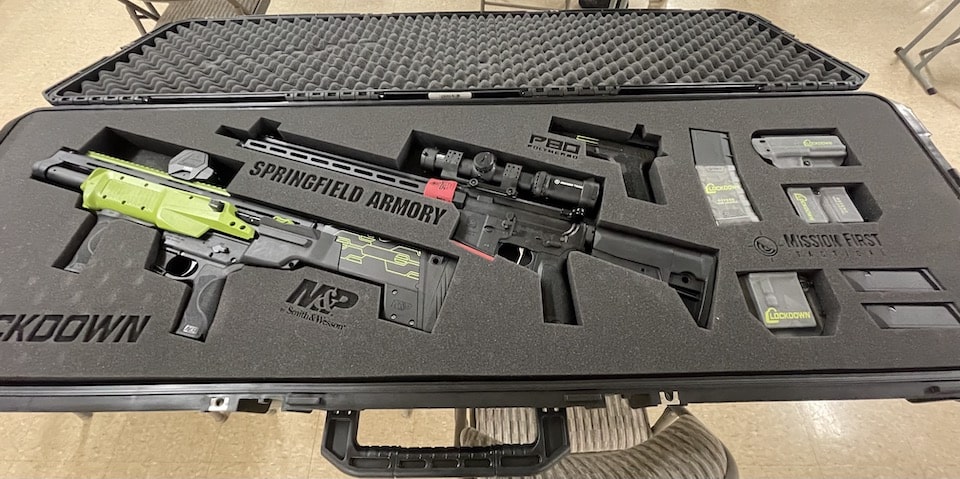 The contents of the gun case included the following: a custom Smith & Wesson M&P 12 with a Crimson Trace (CT) HRO, a Springfield Armory Saint Victor with a CT LPVO, a P80 PFS9 pistol with a CT RAD and a holster and magazine holder from Mission First Tactical.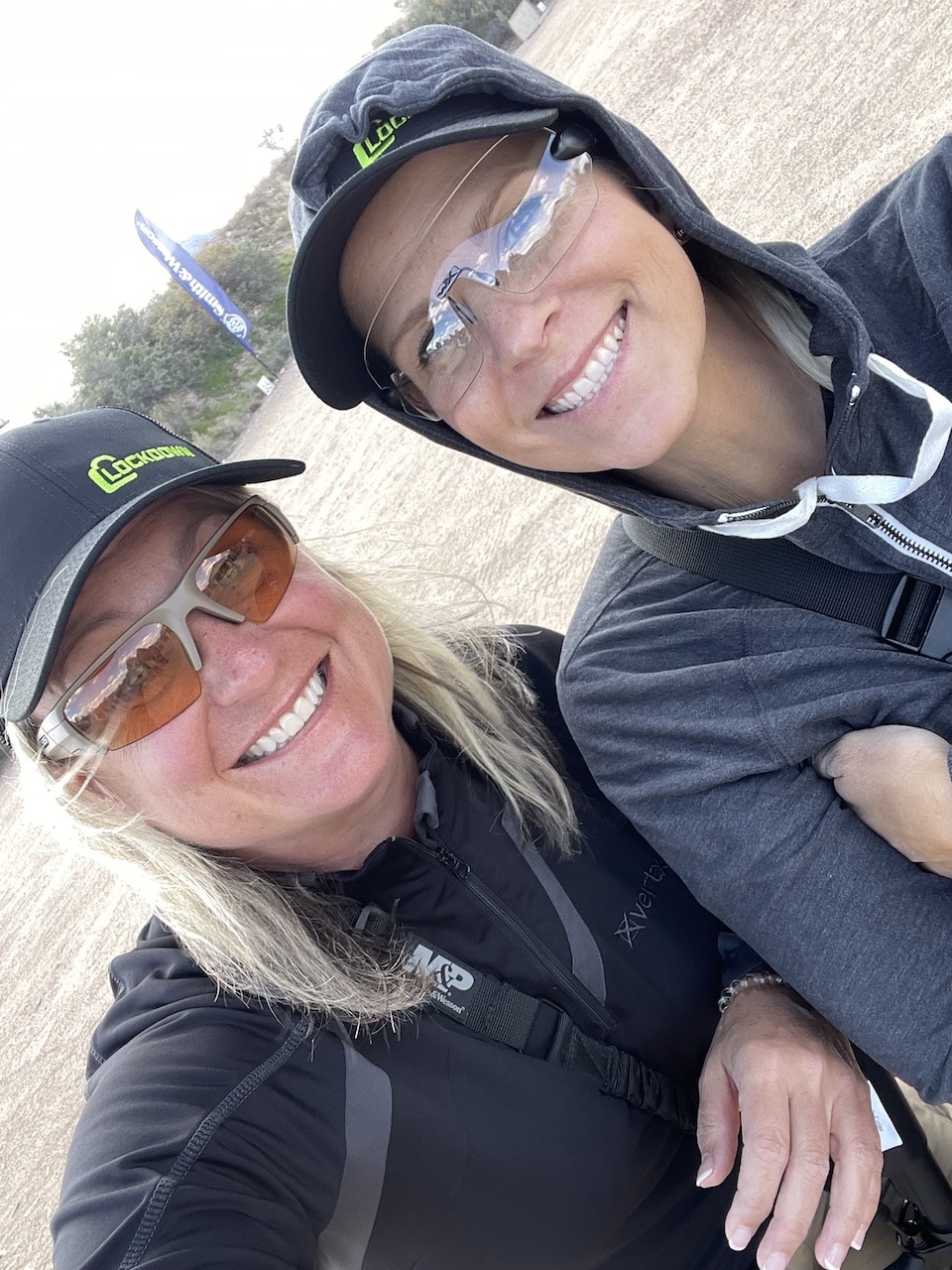 We spent each afternoon on the range learning more about the firearm of the day. Becky Yackley and I partnered up on the shooting line and worked with each other. #GirlPower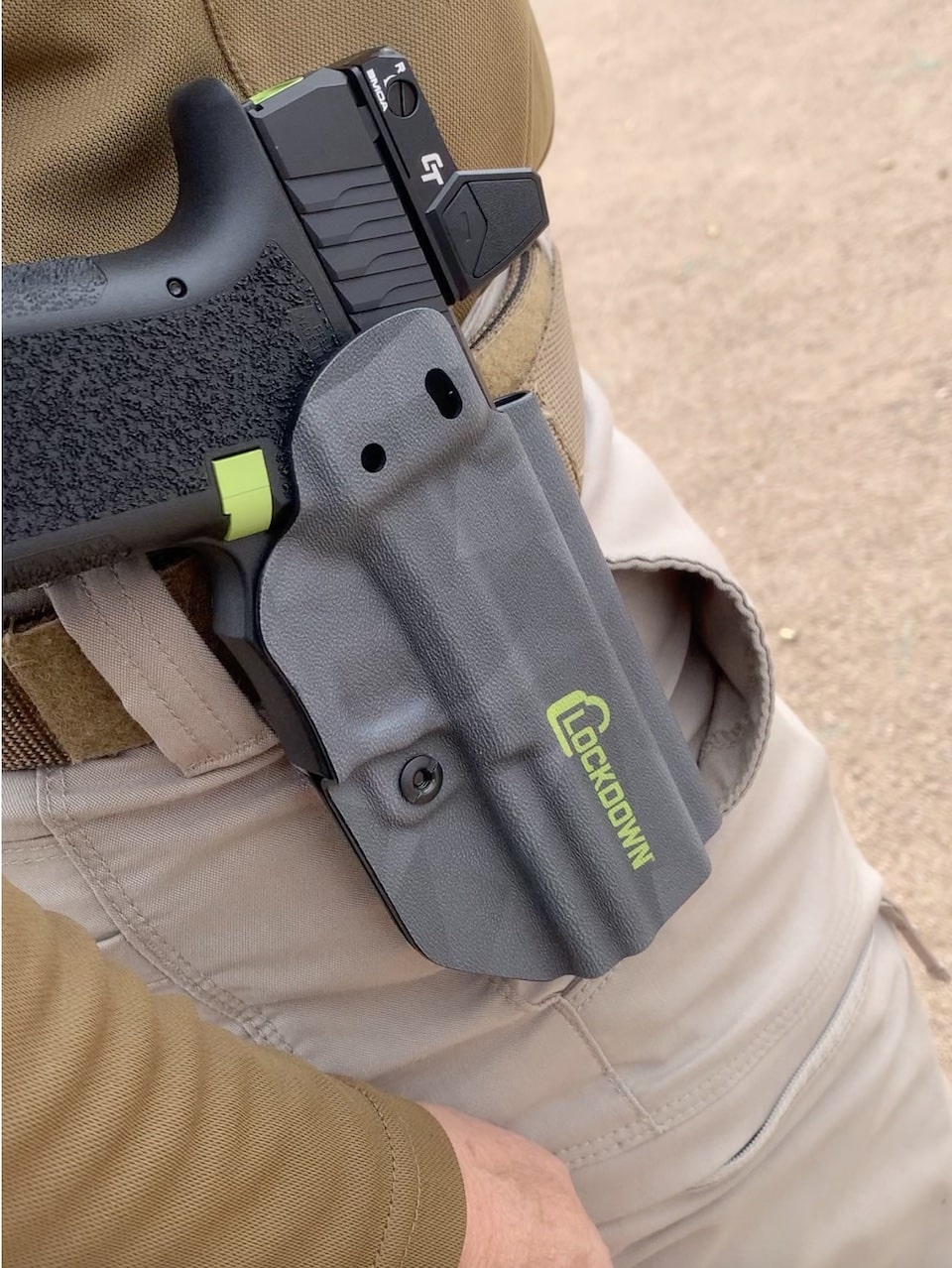 I liked shooting the P80 PFS9. The ergonomics of the pistol fit well in my hands. I also enjoyed working on the range with the CT RAD as an optic, especially with the drills designed by the instructors.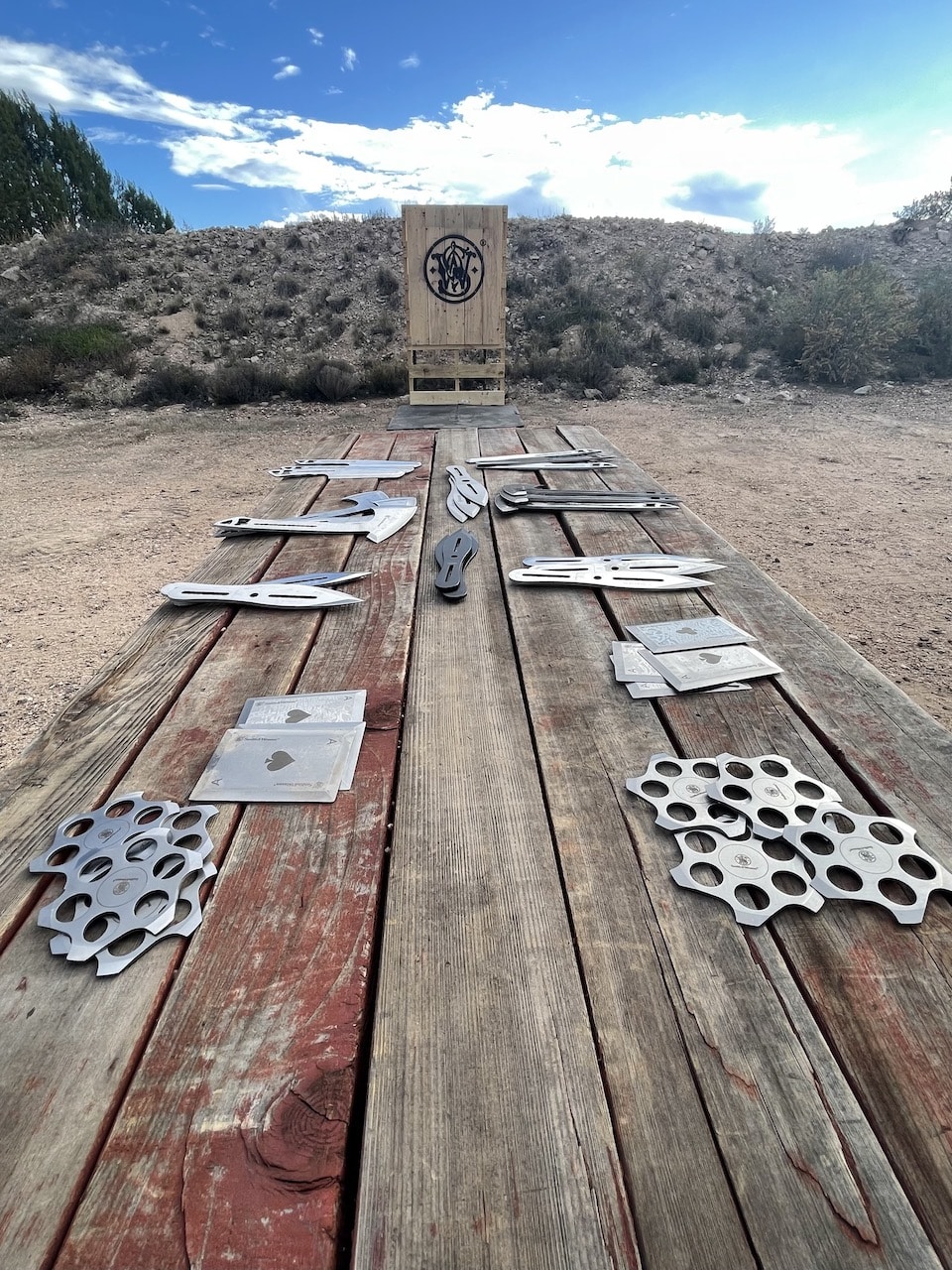 An assortment of Smith & Wesson Bullseye Throwing blades were available for some friendly competition whenever we had free time on the range.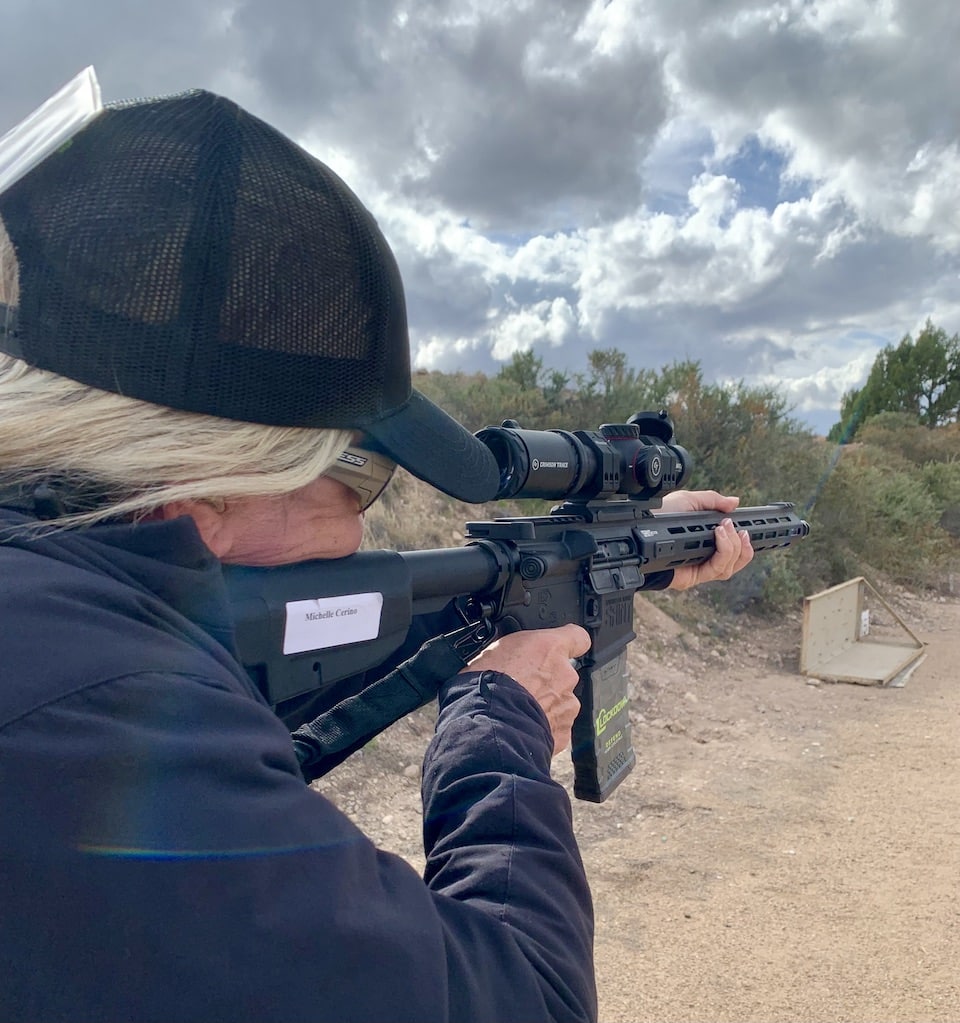 I always enjoy shooting Springfield Armory rifles. This particular one, with the CT LPVO scope, shot just as expected. I had no issues sighting in the scope; it took just a few minor adjustments. We ended the day on the range shooting a run-and-gun course, followed by a trip to the shoot house.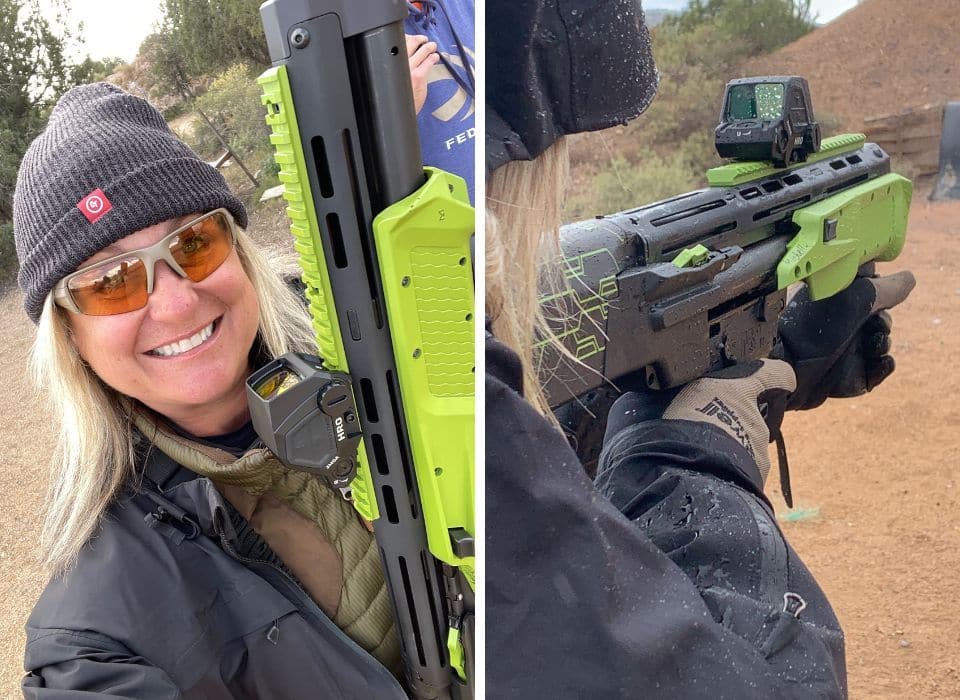 Even in the cold and snow, I had fun shooting Smith & Wesson's M&P12. I believe that adding a Crimson Trace HRO on a home defense shotgun is the way to go.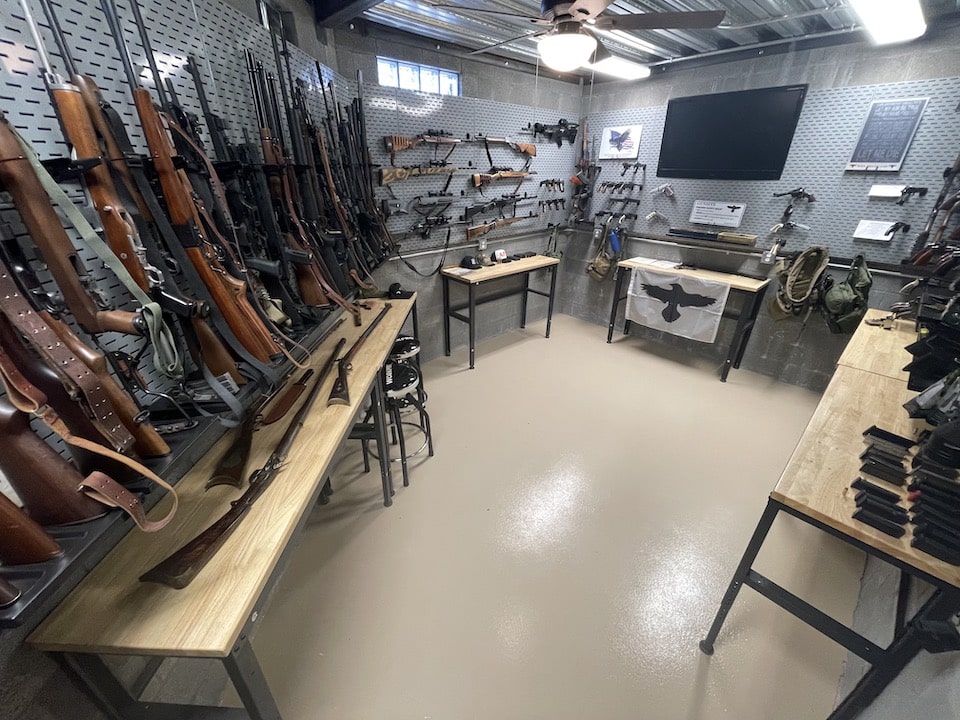 I saved the best part for last: the tour of the SecureWall vault room.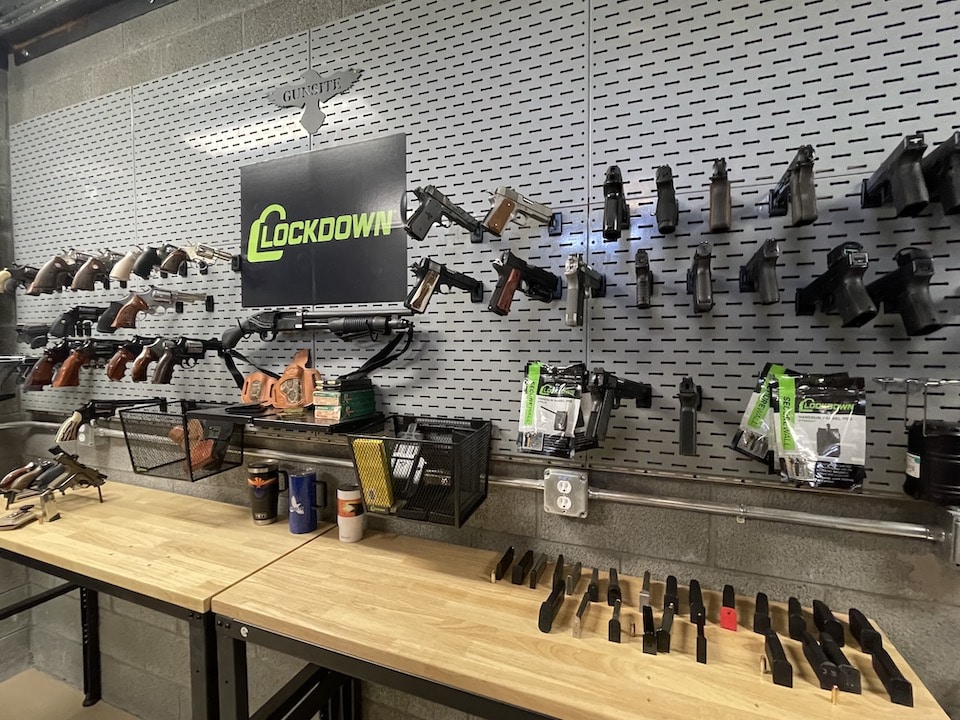 If you have a few pistols to display, SecureWalls definitely has you covered, including options for accessories.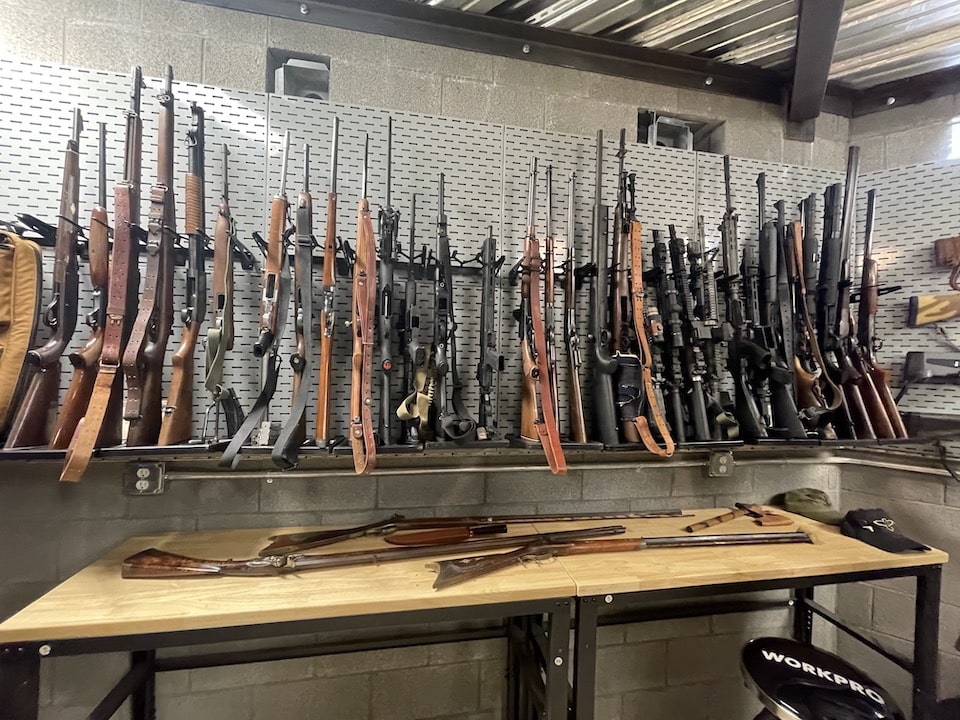 As for rifles and shotguns … not a problem.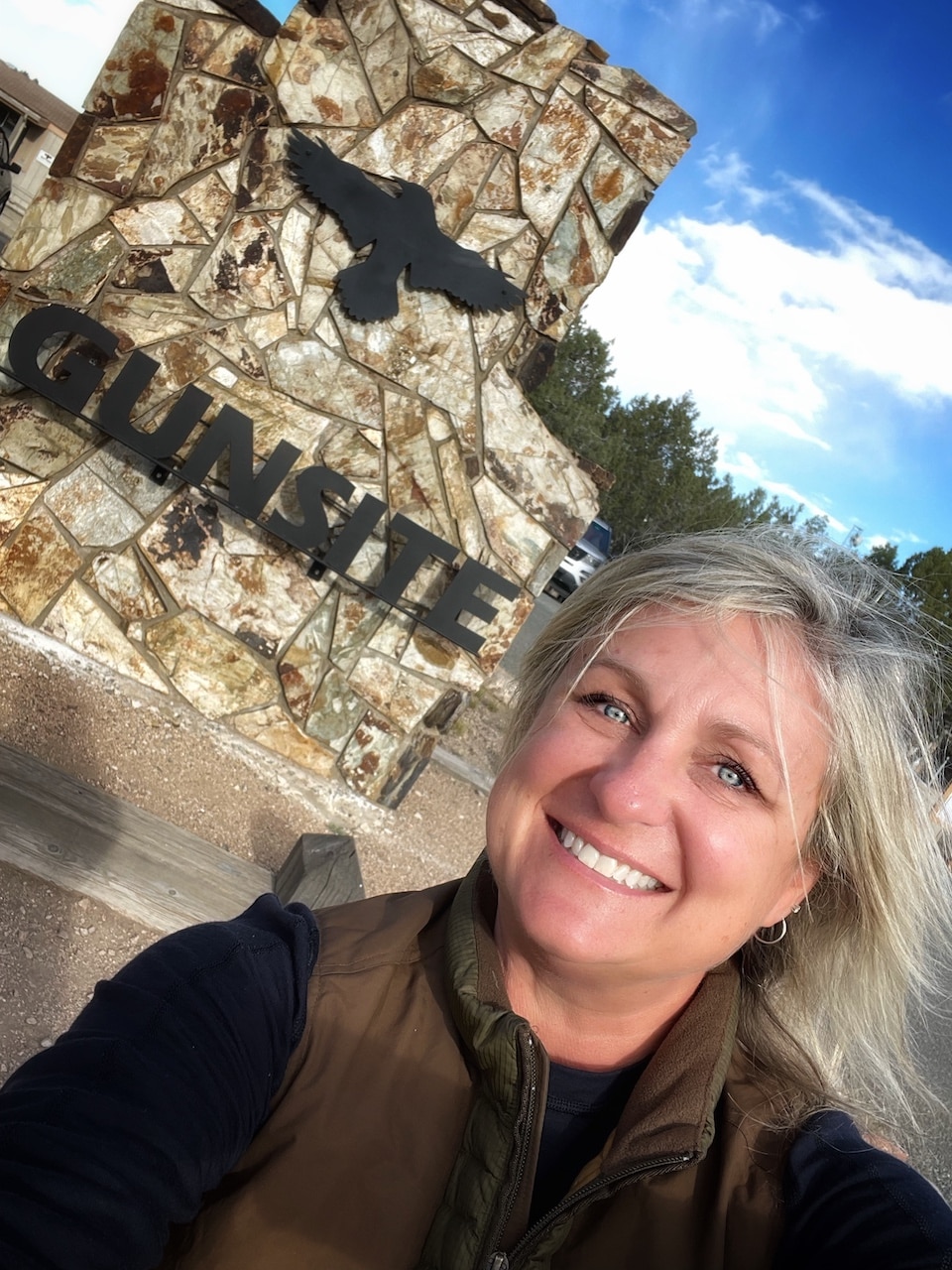 I learned a lot on this trip and also enjoyed spending time with industry friends I haven't seen in a while. Plus, I finally had the opportunity to visit Gunsite. If you have an opportunity to train there this year, take it.
Visit LOCKDOWN to see all the useful items for your gun room and storage.
About Michelle Cerino

Michelle Cerino, aka Princess Gunslinger, entered the firearms industry in 2011 when Cerino Training Group was established. She immediately began competing in both 3-Gun and NRA Action Pistol, becoming a sponsored shooter. Michelle is currently a columnist and Managing Editor of Women's Outdoor News, as well as owner of Pervenio LLC. She also manages social media for Vera Koo and GTM Original. Michelle encourages others to step out of the comforts of home and explore. View all posts by Michelle Cerino →