Julie's SLG Range Ready Challenge – Week One
New to firearms and looking to get range ready in the new year? Join me for this 5-week series that will help build your confidence with your firearm and jumpstart your shooting goals.
I'm Julie Golob, a pro shooter and firearms instructor. I've partnered up with Shoot Like a Girl and Women's Outdoor News with the goal to help you improve your shooting and gun handling skills. Starting today and each week in January, I'll share steps that will prepare you to shoot our challenge at the end of the month.
This first week may seem pretty simple, but it's something that should never be overlooked — firearm safety. Everyone who shoots should know and understand the basic rules of firearm safety along with some range safety terms.
4 Rules of firearm safety
Always Keep Firearm Pointed in a Safe direction
Treat all guns as though they are loaded
Keep your finger off the trigger until you are ready to shoot
Always be aware of your target and what is beyond it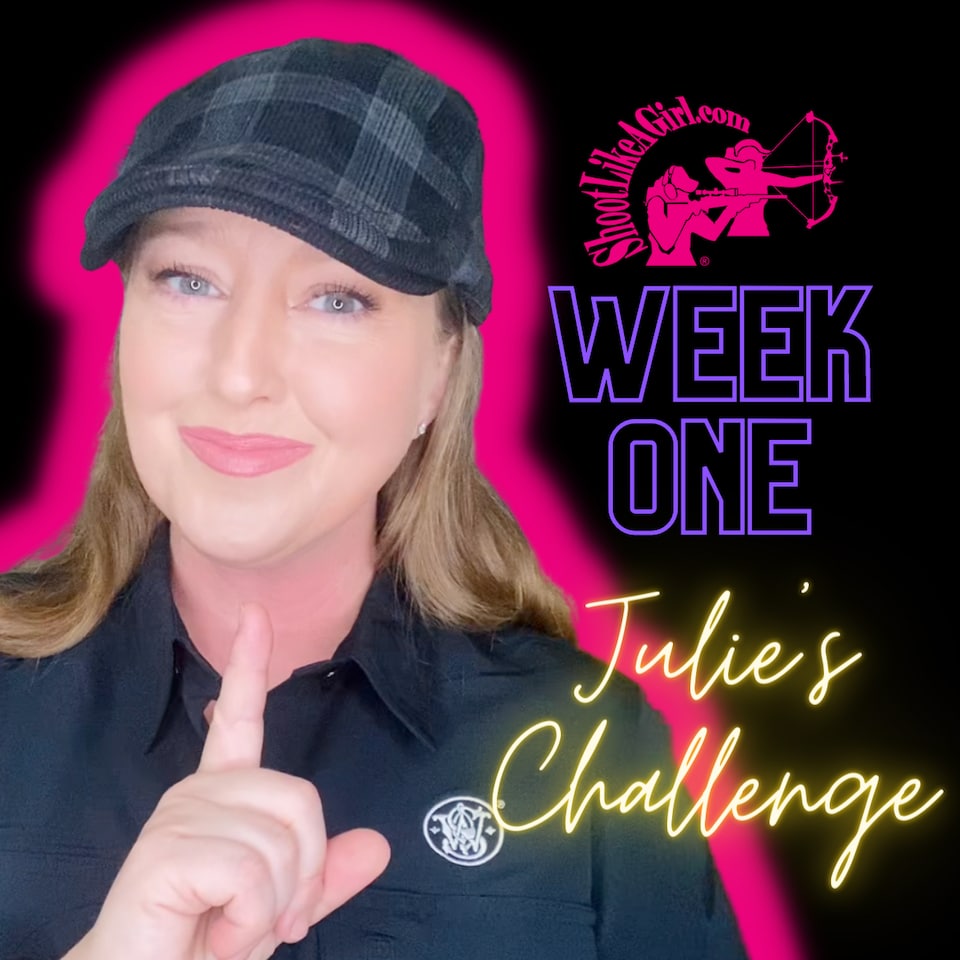 Additional terms to learn:
Cease Fire – everyone on the firing line must stop shooting, make their firearm safe and await instructions.
Muzzle – stop and assess where your firearm is pointing and take immediate action to make safe
Finger – take your finger off the trigger and place it outside the trigger guard
The 180 – is an invisible line that runs parallel to the backstop. At no point should a firearm's muzzle cross it.
Range is hot or hot range – firearms are loaded on the range
Range is clear or cold – there are no loaded firearms on the range
Safe Area – a designated area on a range where you can handle firearms without the supervision of a range or safety officer. You cannot handle ammunition in a safe area.
Unload & show clear – Remove the ammo from your firearm and ensure that it is unloaded for inspection by the range or safety officer.
Here are additional resources on firearm and range safety.
Firearm Safety Rules – https://www.youtube.com/watch?v=a5kux2bYHT0
Range Safety with a Handgun – https://www.youtube.com/watch?v=oXo1jucLP28
Don't own a firearm and want to learn more about shooting sports? Visit shootlikeagirl.com to find an event near you.
About Julie Golob

Julie Golob is one of the most accomplished professional shooters in the world and captain of Team Smith & Wesson. She has won more than 120 championship titles in international, national and regional marksmanship competitions in seven different shooting disciplines. Learn more about the champion, author, veteran, hunter and outdoor television personality at JulieGolob.com. View all posts by Julie Golob →
The Conversation