SHOT Show: TaurusTX 22 Compact and Industry Day at the Range
Outdoor writer Nancy Keaton spent a day on the range at the Boulder City Rifle and Pistol Club, in Boulder City, Nevada. This event is sponsored by the National Shooting Sports Foundation and aligns with its annual Shooting, Hunting Outdoor Trade (SHOT) Show. It offers gun writers and other media the experience of shooting new firearms and ammo from various companies. Nancy came with an assignment to find and shoot the new TaurusTX 22 Compact. She left with further anticipation to spend more time with this steady and reliable .22 on the range in the near future.

Sponsored by Taurus
The first time I visited The Alamo in San Antonio, Texas, I felt surprised. So many people had told me that it was much smaller than they expected so imagining a small building in my head, it was actually much larger than the picture that I envisioned.
I experienced a bit of the same sort of surprise when I attended my first Industry Day at the Range for SHOT Show 2023. From what I had heard, I anticipated a chaotic scene with massive crowds. But, again, I felt pleasantly surprised.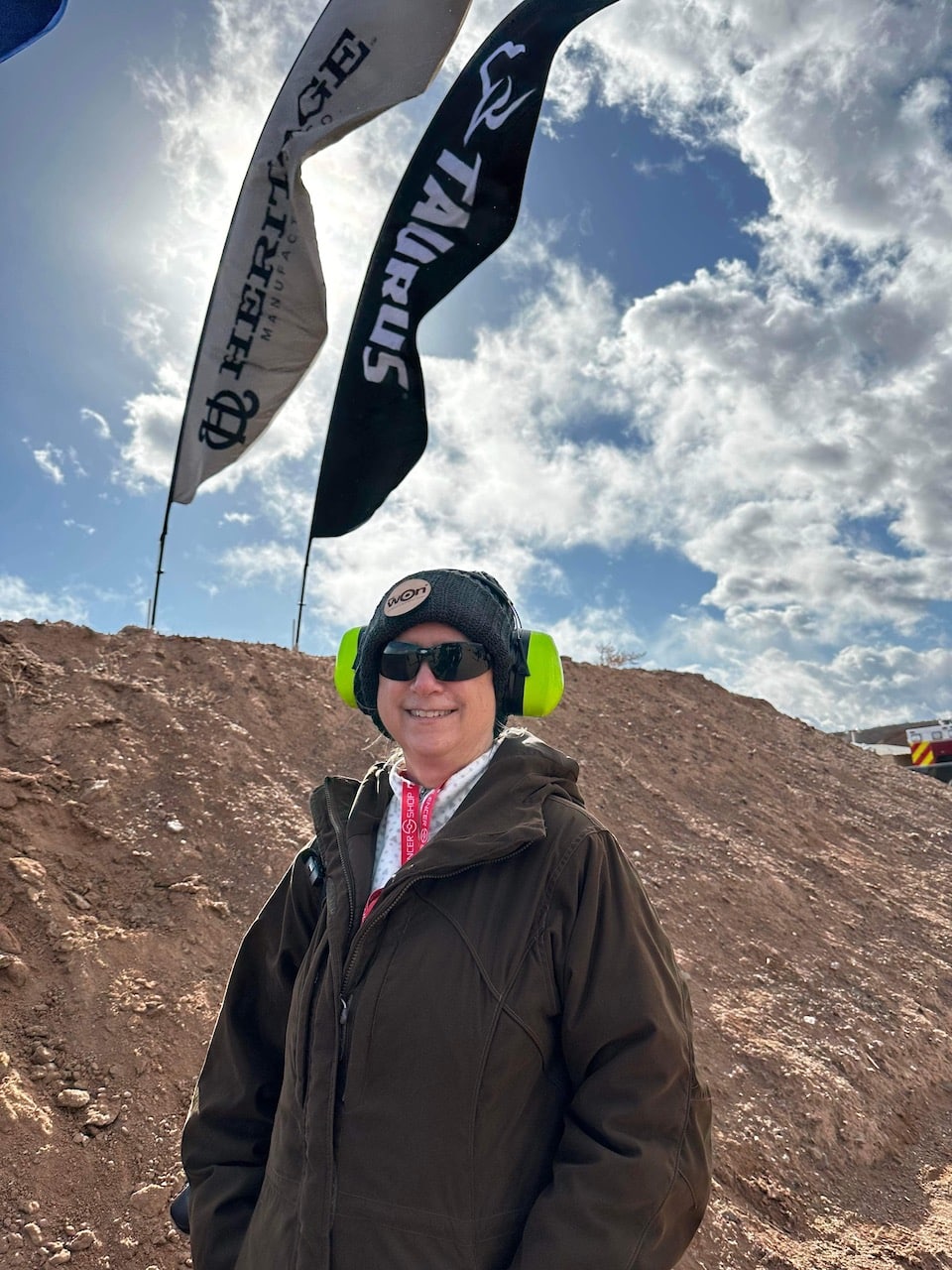 A five-minute walk from my room at Treasure Island quickly took me to the tour bus area at The Venetian. I could feel the excitement and energy as people boarded the buses in anticipation of what was to come. Another writer sat in the seat next to me and we spent the ride talking about the fun writing projects that we have had.
As we entered, we were given safety glasses, some great-fitting Peltor earmuffs and a plastic poncho in case it started raining. Wind and rain had been forecast, and both showed up in full force.
I slowly took my time walking along looking at each vendor. The lack of the huge crowd I had anticipated made it easy. Everything appeared well organized and not the least chaotic. Safety officers stood by on all shooting bays, attentive and alert. If there were lines at all, they were very short. It was easy to step up and try out any of the firearms that you wanted.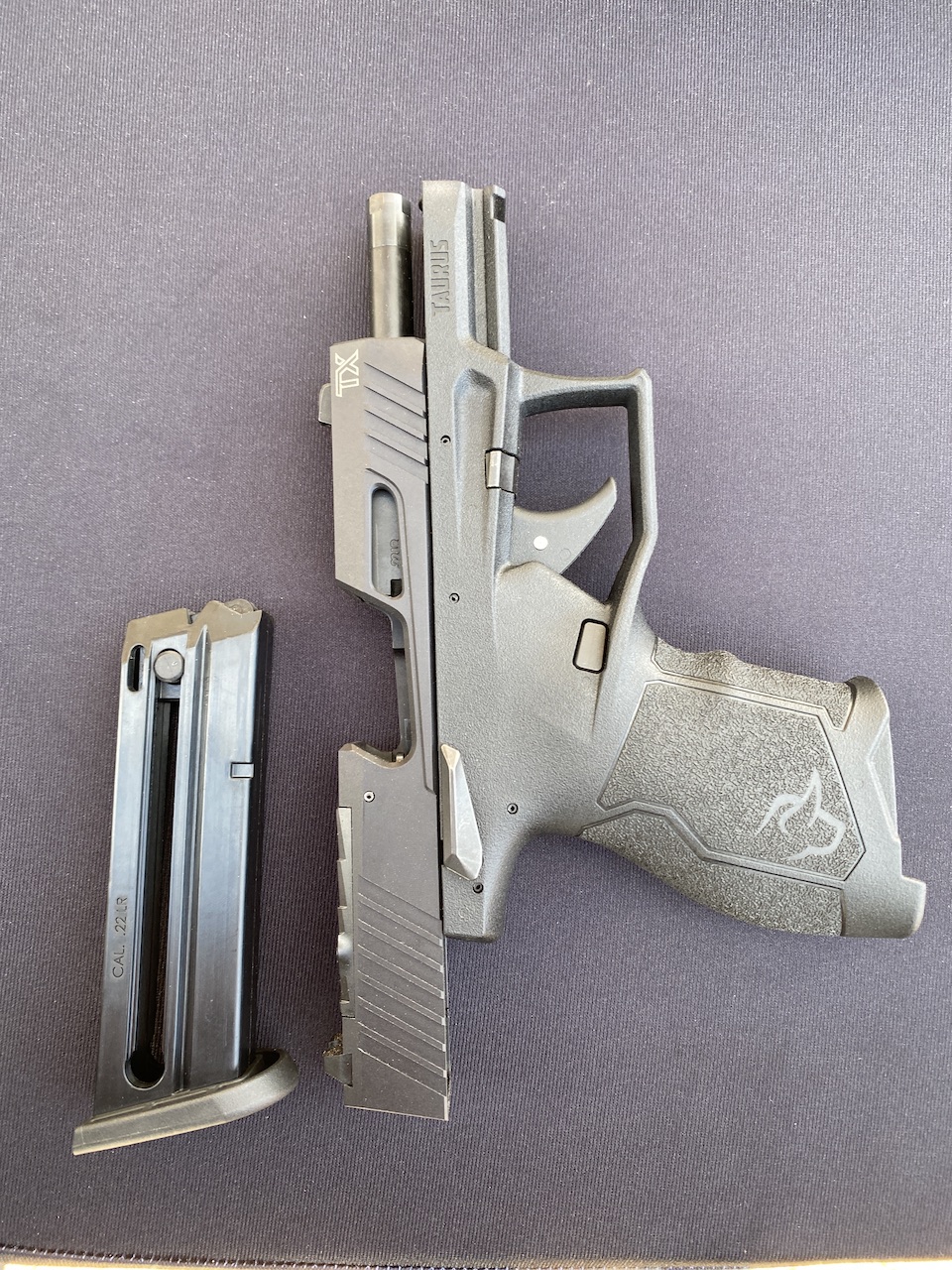 Mostly though, I wanted to find the Taurus booth. I have had the honor of working with Taurus this past couple of years for gun reviews, and I have become very impressed with its wide range of products. Taurus recently came out with a new TaurusTX 22 Compact, which I had been assigned to review, so I definitely wanted to check it out.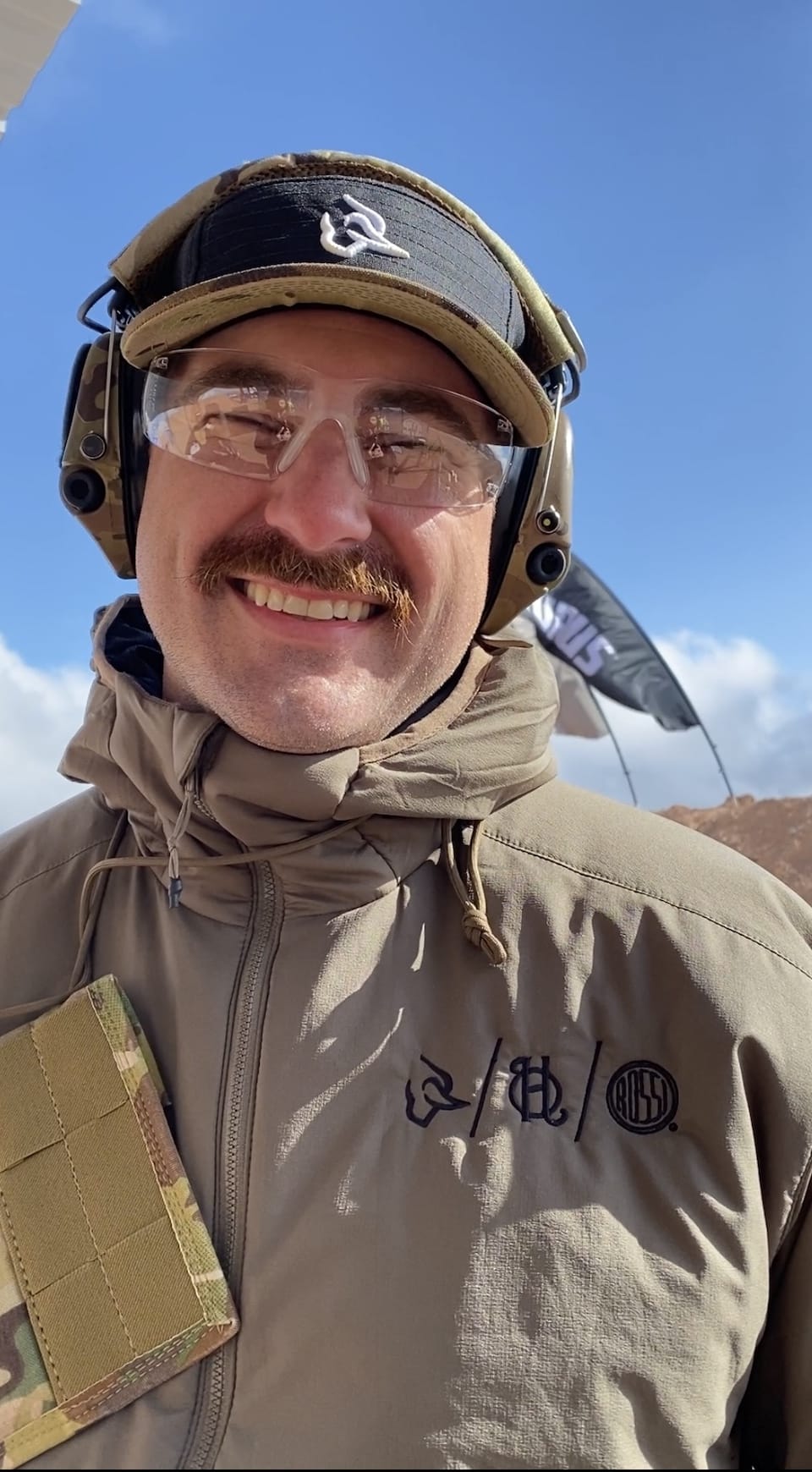 Right off, I was pleased to meet some great Taurus staff, especially its marketing director, Cody Osborn, whom I have been communicating with the past year online. He is just as nice in person as he has been in our email conversations.
Osborn told me that the TaurusTX 22 Compact holds 13 rounds, has a compact grip, a shortened slide, is red dot ready and can be carried in an IWB holster since the dot sits toward the rear. It also has a threaded barrel to add a suppressor. He explained that the .22 concealed carry market has really been growing with the increased improvement in ammunition choices.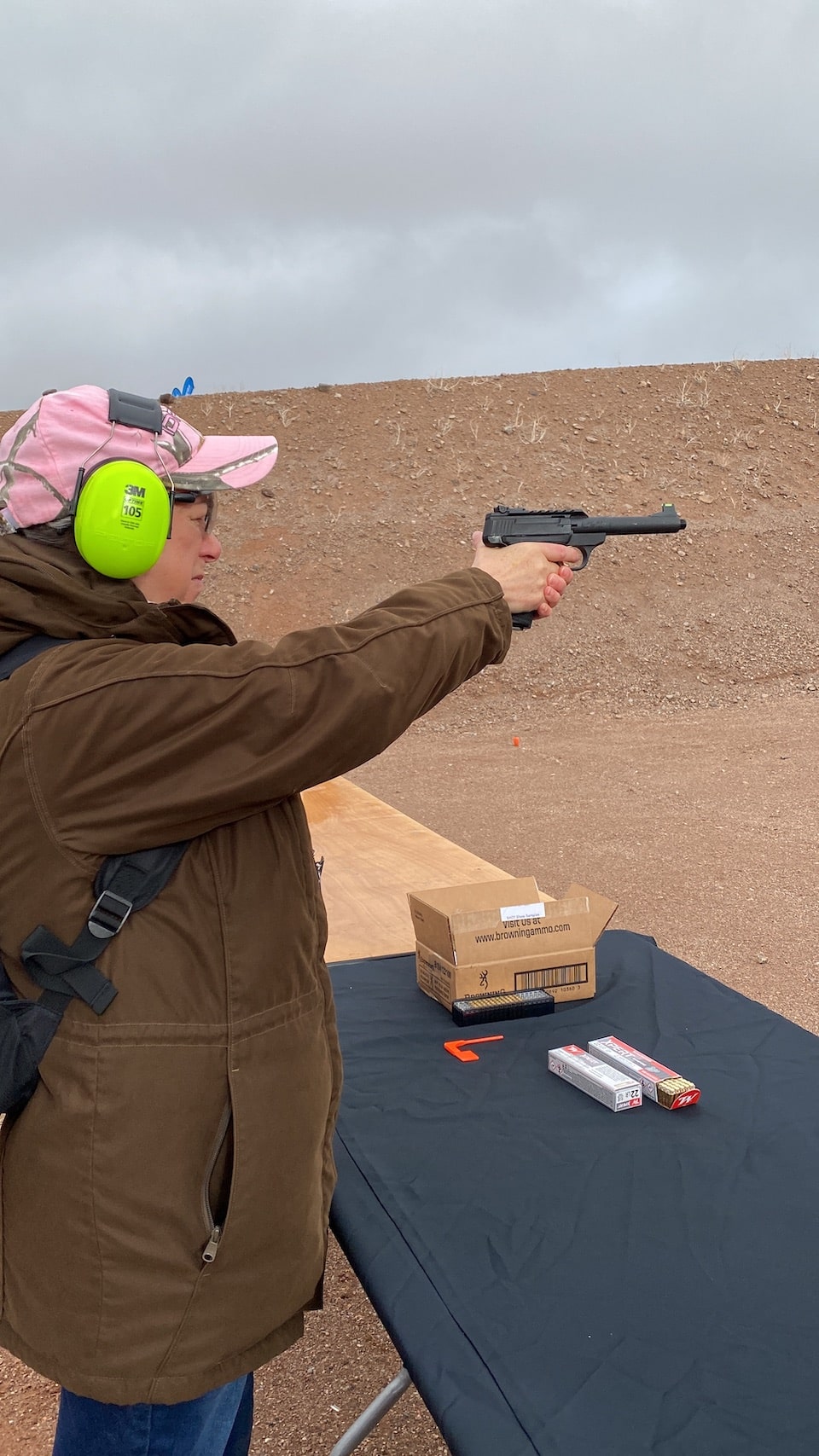 I liked shooting the TaurusTX 22 Compact – a lot. It is a great size (6.7 inches overall), along with being easy and comfortable to manipulate. I look forward to spending more time with that model and providing a thorough review in the not-too-distant future.
More about Industry Day at the Range
I also enjoyed getting a reasonably priced, tasty lunch from the variety of food trucks available. Thank goodness there was a tent set up for eating because the wind had really started to increase. All the signs (flags and banners) whipped around like crazy and walking with the wind to my back felt more like someone was pushing me forward. It was a little nerve-racking using the porta-potties, too; I wondered if they ever blew over in high winds. Spoiler alert – they did not blow over while I was in them.
Later that afternoon, I boarded the bus back to town, happy and satisfied. I sat in the front seat, looking out the front window to see the landscape that I couldn't see on the way out.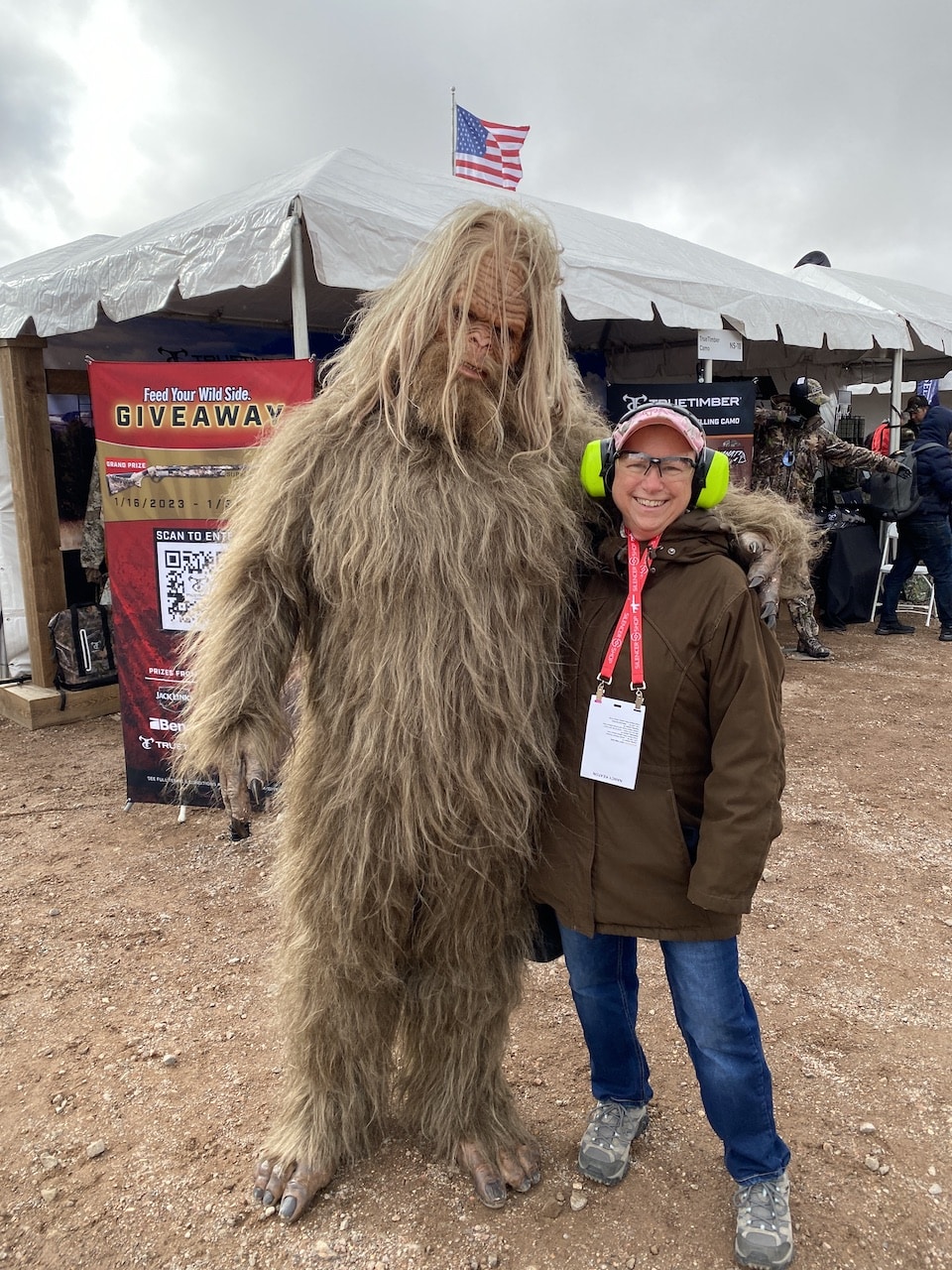 I am thrilled to say that my first Industry Day at the Range turned out to be everything I had hoped it would be. The lack of chaos and huge crowds, the variety of vendors and guns to try out, along with the typical friendliness of the "gun community" made my first experience one that I will treasure for years to come. Plus, I am looking forward to running the TaurusTX 22 Compact through some more paces at my own range soon.
See the TaurusTX 22 Compact. It is available in a basic model, or with a Riton Optic.
MSRP: Basic model – $399.99; Riton optic model – $469.99.
About Nancy Keaton

Nancy Keaton is a retired college administrator, president of her local gun club, competitive shooter and freelance writer whose work has appeared in A Girl and A Gun Women's Shooting League, "American Shooting Journal," "American Concealed," "Northwest Meetings + Events," and other publications. She enjoys writing about a wide variety of topics and interviewing ordinary people doing amazing things. To see a compilation of her writing, check out https://nancykeaton.contently.com. View all posts by Nancy Keaton →