Wild Game Cuisine: Elk Skillet Lasagna
One pot meals are the ultimate recipes for those busy weeknight dinners. Wild Game Cuisine updates a classic with their Elk Skillet Lasagna recipe. Enjoy! ~ The Editors.
Filling, flavorsome and a family favorite, Lasagna is well known for its irresistible layered assembly of pasta, sauce, meat and melted cheesy goodness. It's an ultimate one skillet meal that even Jim Davis' comic strip cat 'Garfield' couldn't resist.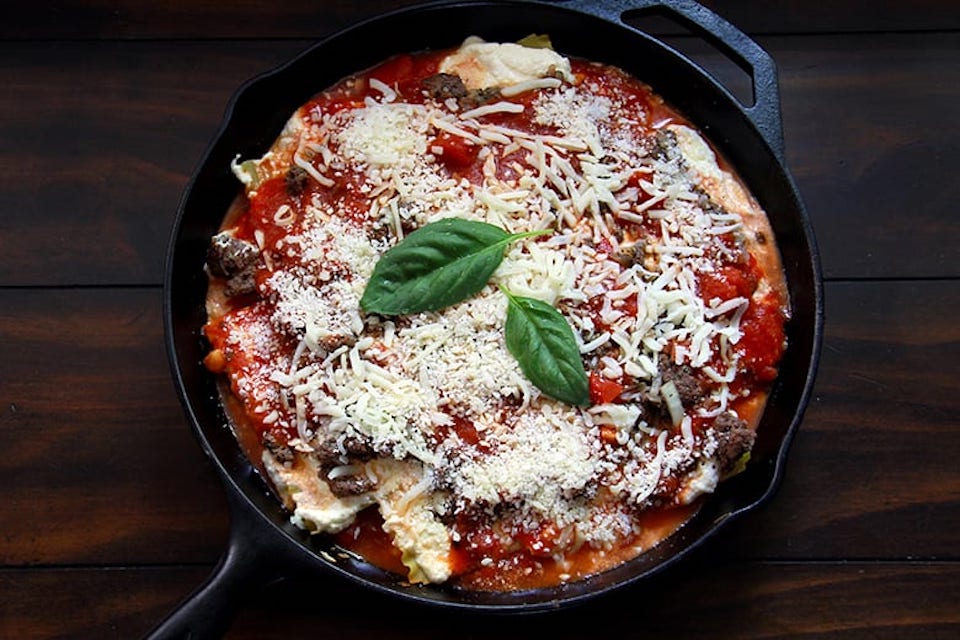 Recognized for its wide flat sheets, lasagna might possibly be one of the oldest types of pasta invented and one of Italy's oldest recipes. Traditionally reserved for the holidays, the Italian dish 'Lasagne' (the plural of the word) was brought to America before the turn of the century and quickly became a crowd pleaser with Italian-American-style variations.
Now my families favorite layered lasagna recipe uses a variety of ingredients including ground elk, onions, garlic and a blend of dried herbs and seasonings – built with a three-cheese combo of ricotta, mozzarella and grated parmesan for an ultimate molten cheesy stacked dish. To streamline kitchen prep and decrease cooking time, I use no-boil lasagna noodles, a jar of store-bought marinara sauce and bake everything in my 12" cast iron skillet for a fun and creative way to serve dinner up.
Assemble the dish and bake at home or pre-assemble in an aluminum pan and freeze – reheating for your next weeknight family meal. Better yet, serve this up at Elk Camp this fall by simply prepping everything in the cast iron skillet, cover loosely with foil and cook over in-direct heat until hot and bubbly.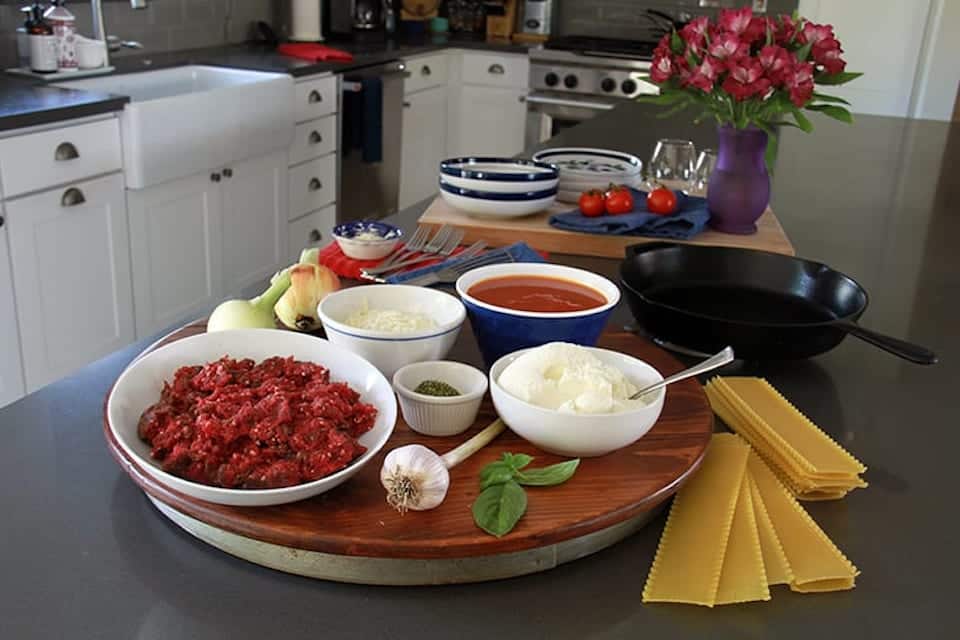 Heat a 12" cast iron skillet over medium heat. When the skillet is warm, add the olive oil and ground elk cooking until lightly browned, about 5 minutes. Add the chopped onion, garlic, oregano, basil, parsley and salt stirring everything together. Continue to cook until the onions soften, about 7-8 minutes. Remove the meat from skillet and set aside.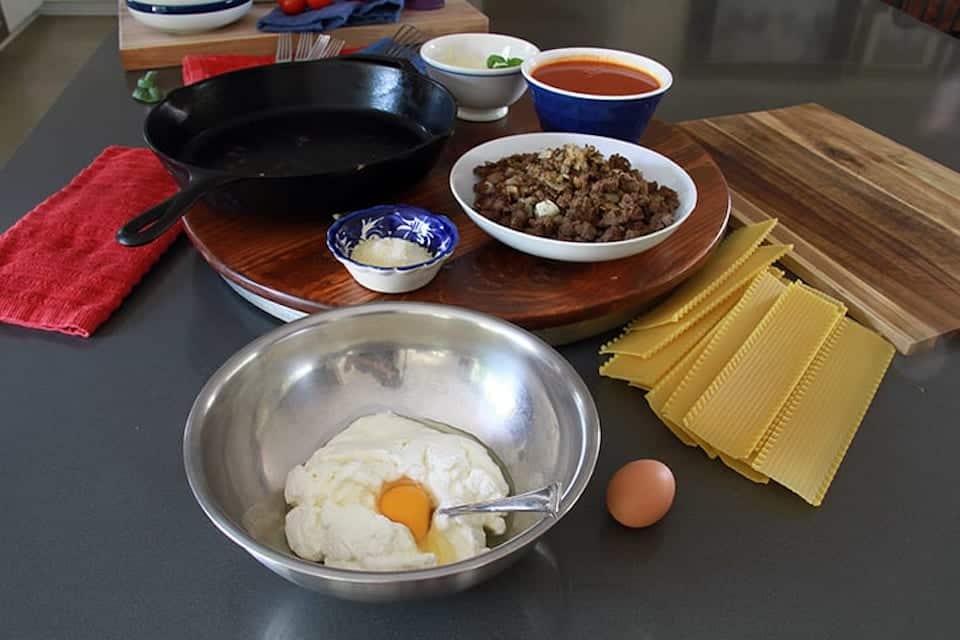 In a bowl, combine the ricotta cheese and 2 eggs. Stir until well blended.
In a separate bowl, combine marinara sauce and 1 cup of water. Stir until well blended.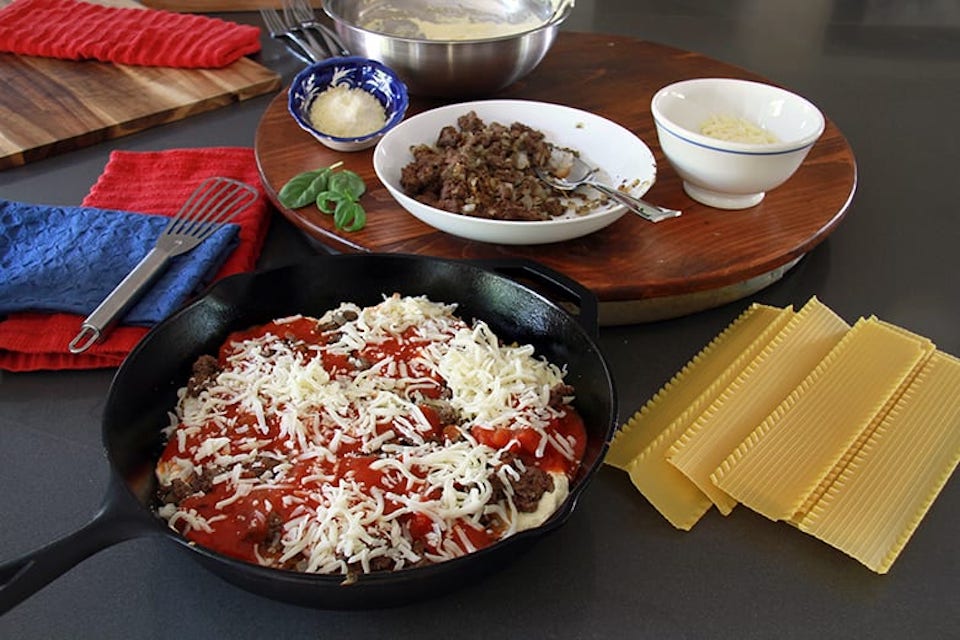 Continue reading the recipe for Elk Skillet Lasagna from our friends at Wild Game Cuisine here.
About The WON

The Women's Outdoor News, aka The WON, features news, reviews and stories about women who are shooting, hunting, fishing and actively engaging in outdoor adventure. This publication is for women, by women. View all posts by The WON →