Home Décor for Outdoor Loving People
Homes for outdoor loving people don't have to be rustic or include home décor that belongs in a log cabin. As an interior designer, my first advice to my clients is always to find an image on Pinterest that embodies the aesthetic that they like best, and then build the design around that concept. Below, I've pulled together just a few images of interiors that include natural elements or nods to an outdoor lifestyle. Hopefully they will help get your ideas flowing for how you can add elements to your own home that remind you of the activities you love the most.
Antlers
This inspo photo of a posh apartment in NYC holds some good bones – literally and figuratively. The idea and implementation of a gallery wall in your home is a wonderful space to really show your personality, and let your passions (like for the outdoors) shine. Because you can use a mixture of frames and display a variety of themes and mediums, the impact on your budget doesn't have to be huge. Combine thrifted frames with local art or pages from a second-hand, outdoor book to create cost effective and unique art. Succinctly, even pieces found at big box stores can find a place in the gallery.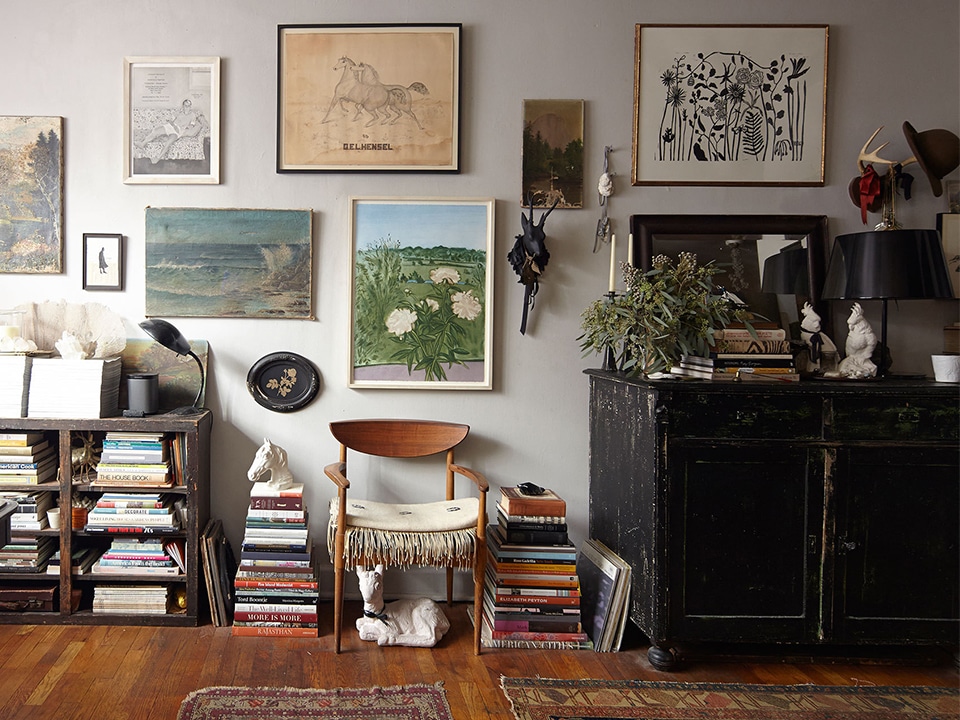 Is deer hunting one of your favorite pastimes and something you would like to celebrate in your home? Many big box retailers offer local and affordable options for antler décor. This "Wild Woodland Deer" framed Giclee print (Target, MSRP $119.99) at 24 x 30 inches gives you a lot of bang for your buck, if you will. How great would it look hanging in amongst other "art" in your gallery wall?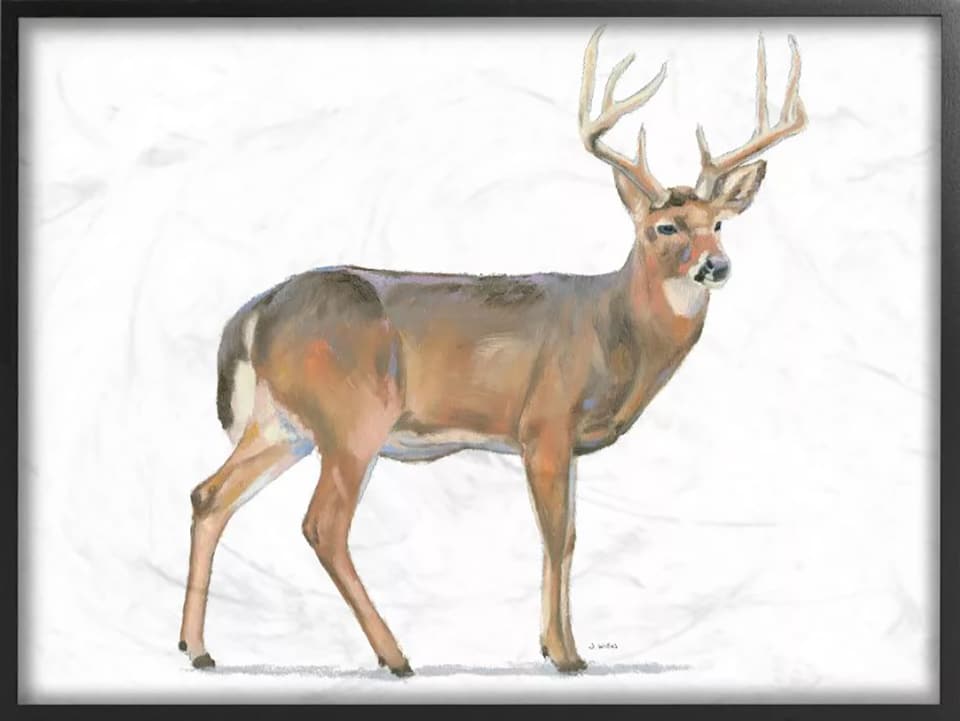 Did you peep the antler hat rack in the inspo photo? This appears to be a popular and widely-available novelty product. Etsy and Ebay are loaded with vintage Euro mounts, as well as local antiques malls. Walmart has even gotten in on the fad, creating a resin version with this wall hook (MSRP $7.48).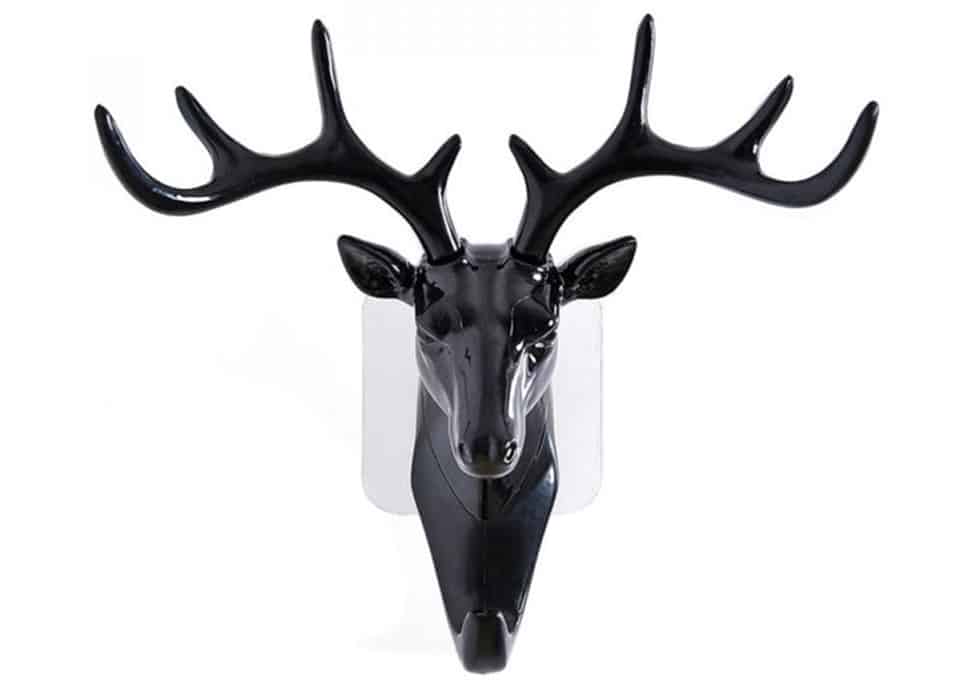 The next concept photo shows a large catchall bowl made of antlers. I've seen that some people will make their own and those who are less DIY-inclined have several options to purchase a ready-made version. This piece is a low-impact one to make your existing décor have more of a natural flare.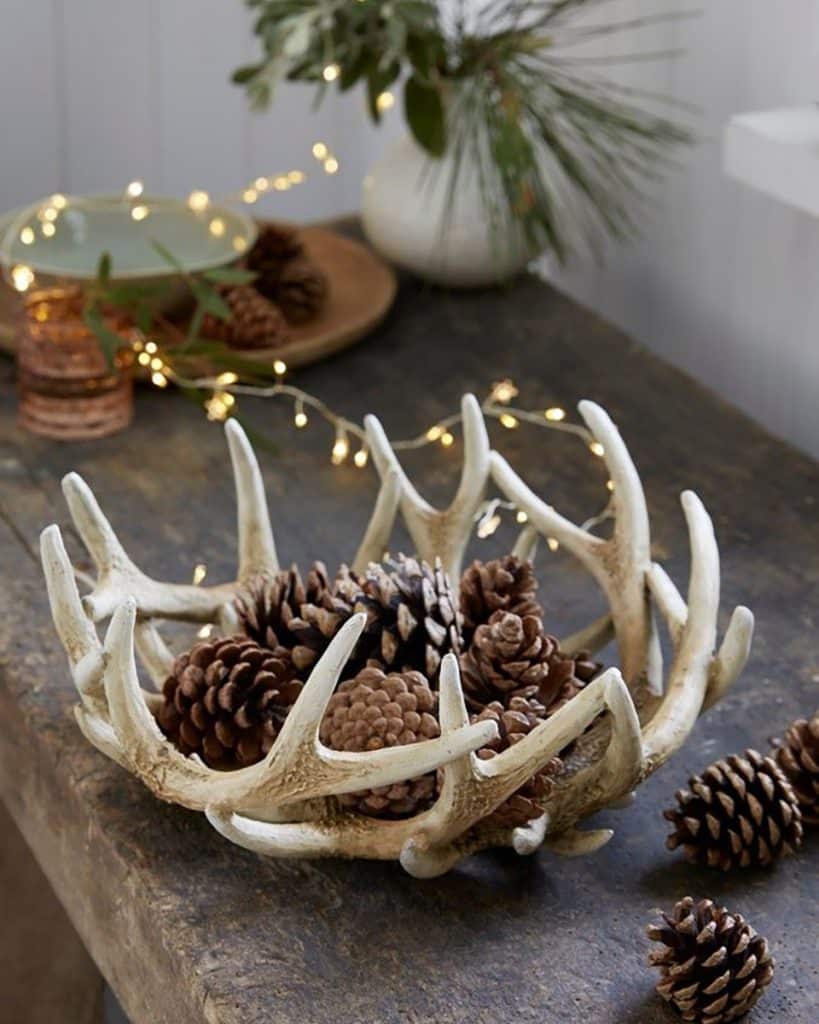 Sticking with the antler theme, this faux antler bowl from Sonoma Goods at Kohls looks pretty lifelike. It would be a great functional piece on your sofa table or front credenza. And with an MSRP of $34.99, it is super affordable for a 13 inch diameter bowl.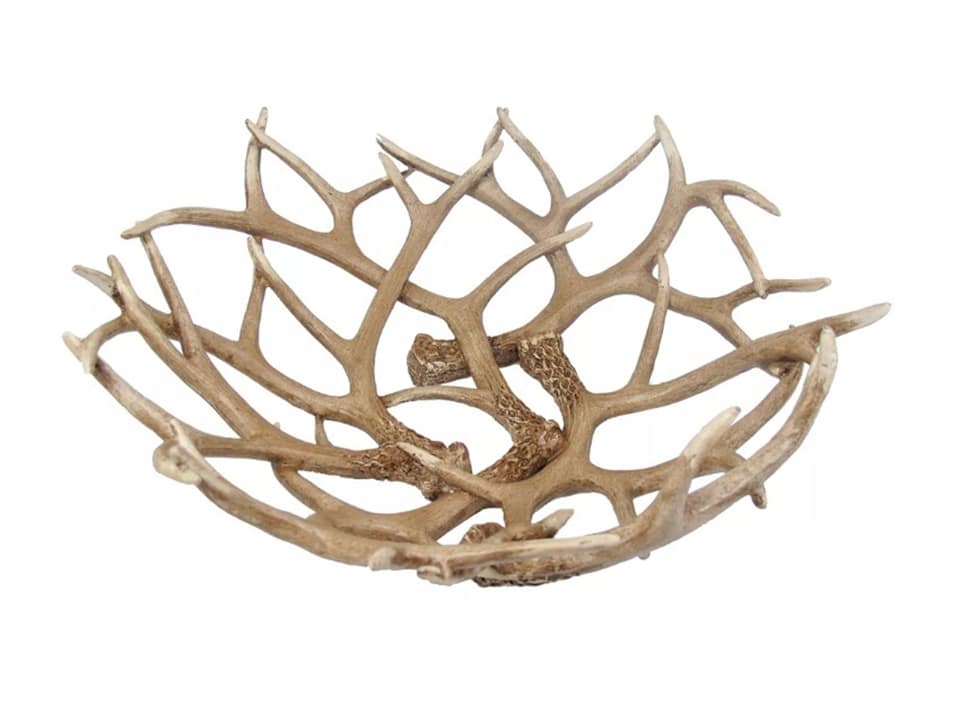 Water Sports
Journeying off-land into our beautiful bodies of water to catch some of its bounty or workout in its waves is also a favorite pastime. Luckily, there are lots of time-tested and approved ways to decorate and include these natural elements. Inspiration for a more water-themed gallery wall was found on Pinterest; this time, it comes via the listing photos for a cottage on Airbnb. Check out The Little Black Shack's photos in New South Wales, Australia, to see outdoor décor done tastefully (in my opinion).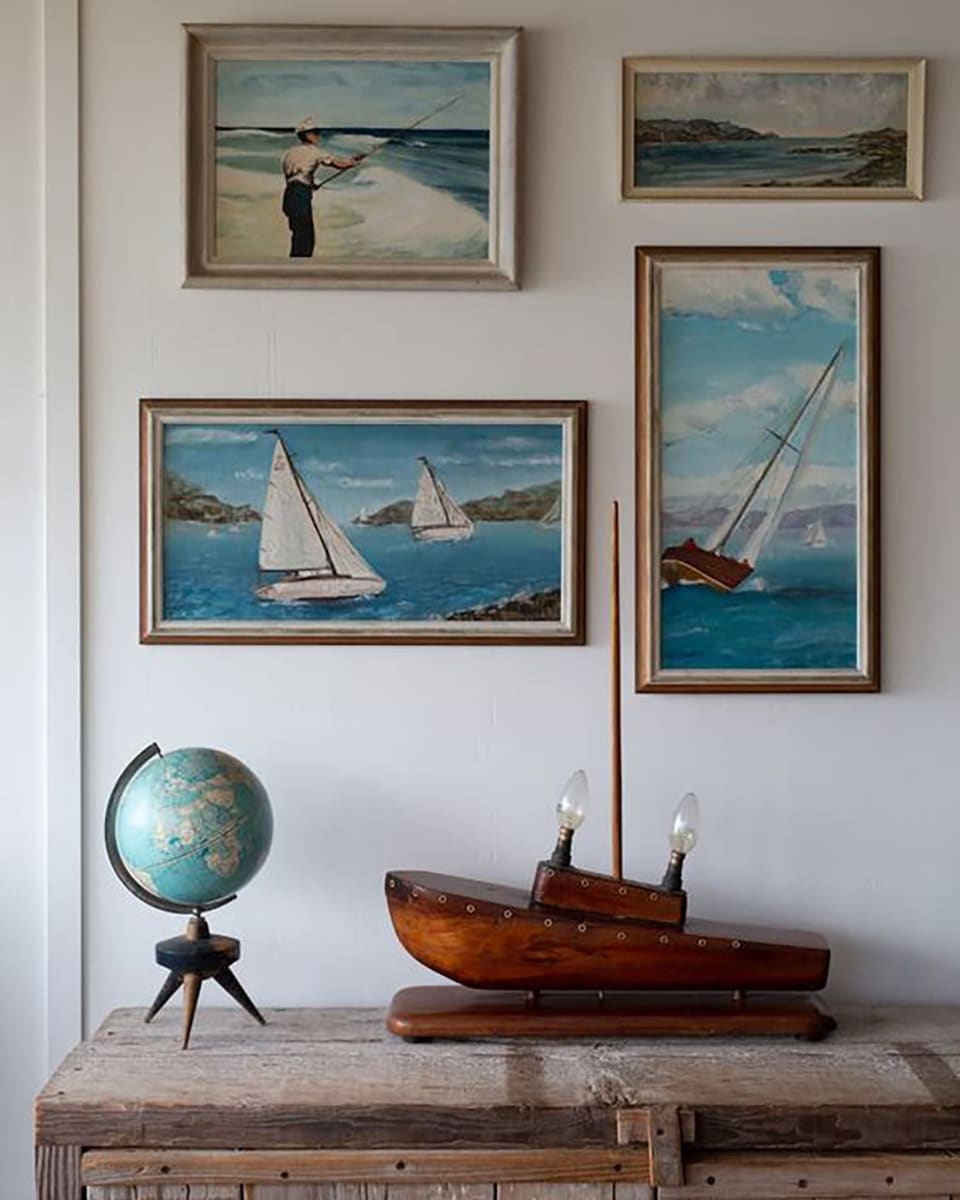 Heading over to Etsy, I typed in "vintage oil painting fishing" and found quite a few gems for under $100. This colorful reproduction antique duck hunting photo was found on eBay. Always a favorite category of mine in art — a Vintage Paint by Number "Boy Fishing" c. 1989, found on Etsy. Many years ago, I found a large boat print in a hand-carved wooden frame for only a few dollars at my local resale store. This type of art is abundant, inexpensive and can easily be tailored to your aesthetic and interests.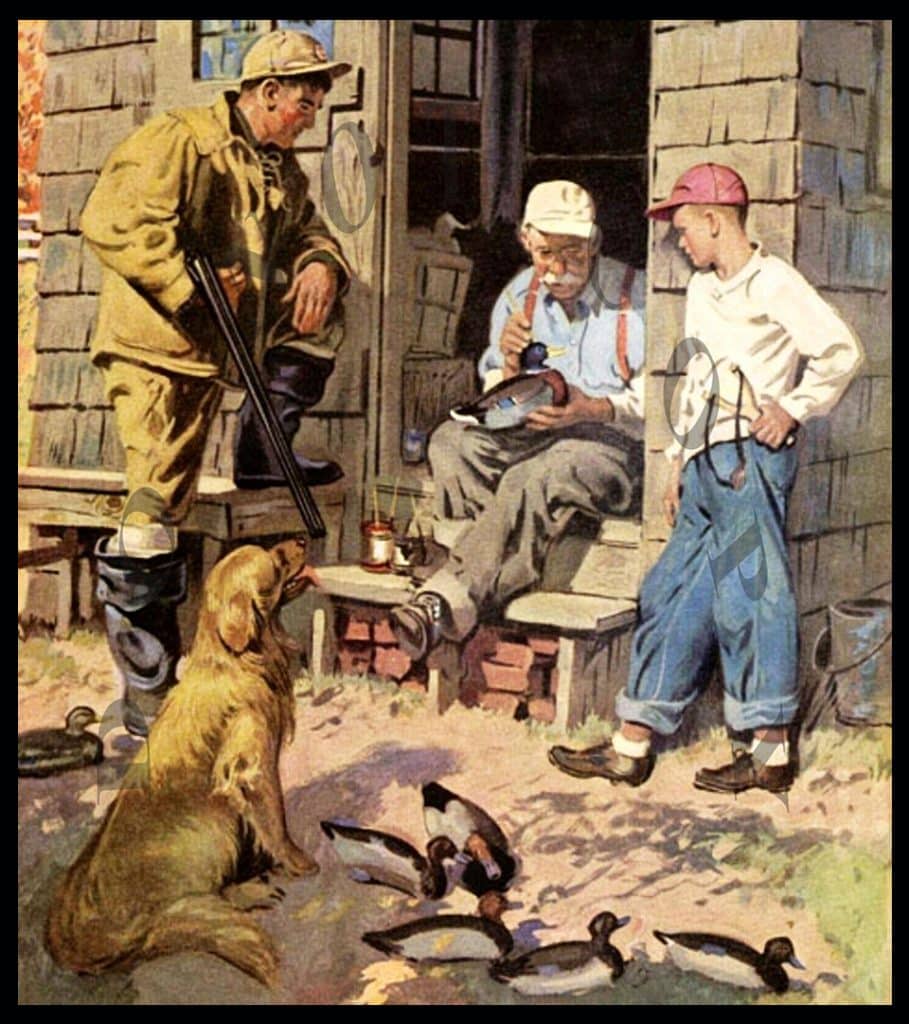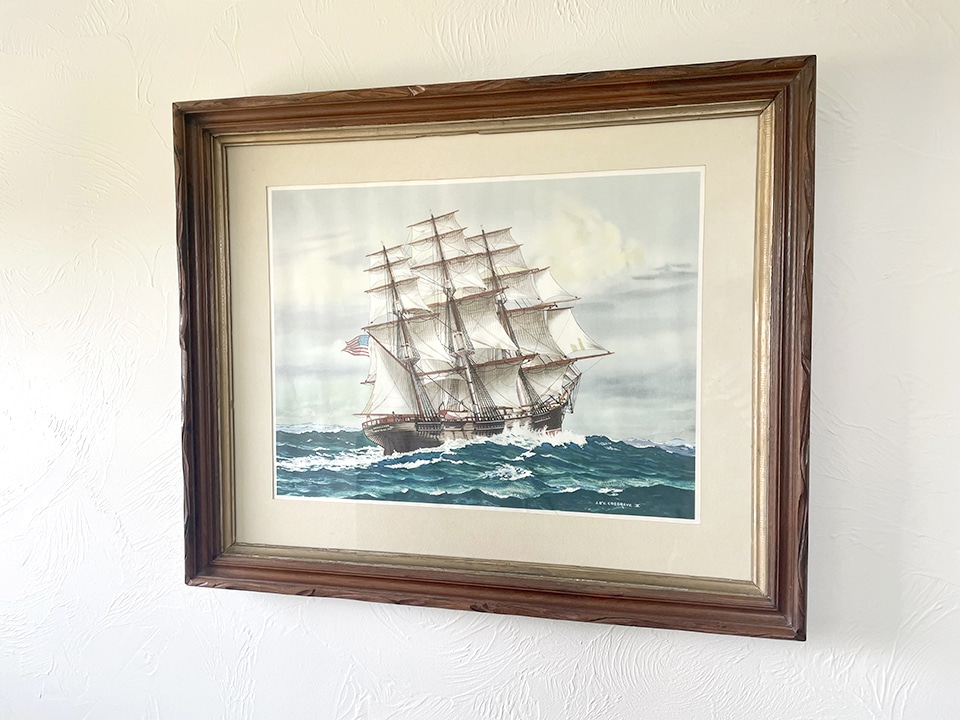 If fishing is your thing, an antique fishing creel basket is a great décor item for your home. This article in Country Living suggests an attractive way to display your creel collection on a cane-bottom chair. I can't swing my purse in an antiques mall without knocking over an creel basket – they are easy to source.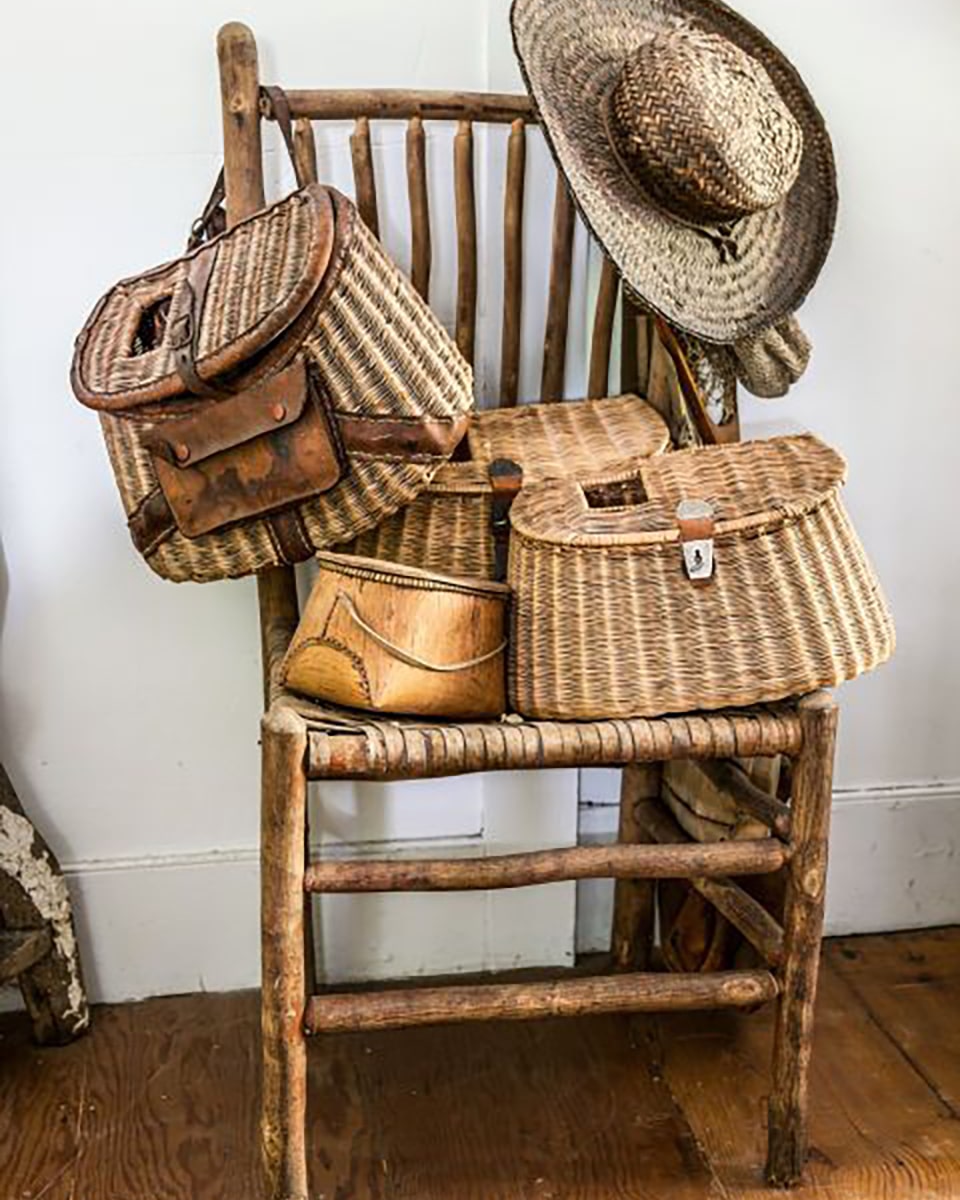 Inspired Homes
Hopefully, these thought starters help ignite your imagination when it comes to incorporating your outdoor lifestyle into your home décor. Remember to grab a concept photo from Pinterest, pinpoint the elements you like best and start sourcing them from your local and online retailers. Have fun!
About Jackie Richardson

Jackie Baird Richardson is an interior designer, editor at The WON and avid junker. Watch for her design tips and occasional crafting ideas, bringing the outdoors indoors. View all posts by Jackie Richardson →