How to Make Bunny Pretzel Bites for Easter
For those of you who love sweet snacks as much as salty ones, you'll enjoy making these fun flower or bunny pretzel bites. These simple, yet delicious, treats would be a wonderful addition to your Easter treat lineup. We used pastel M&Ms, but any variety would work!
Gather These Items for Making the Pretzel Bites
waffle or square pretzels
pastel M&M's
parchment paper
scissors
spatula
five sorting cups – or one per color of M&M
small cookie sheet with sides (purchased mine at the dollar store)
How to Make Bunny Pretzel Bites
First gather all of your items to begin.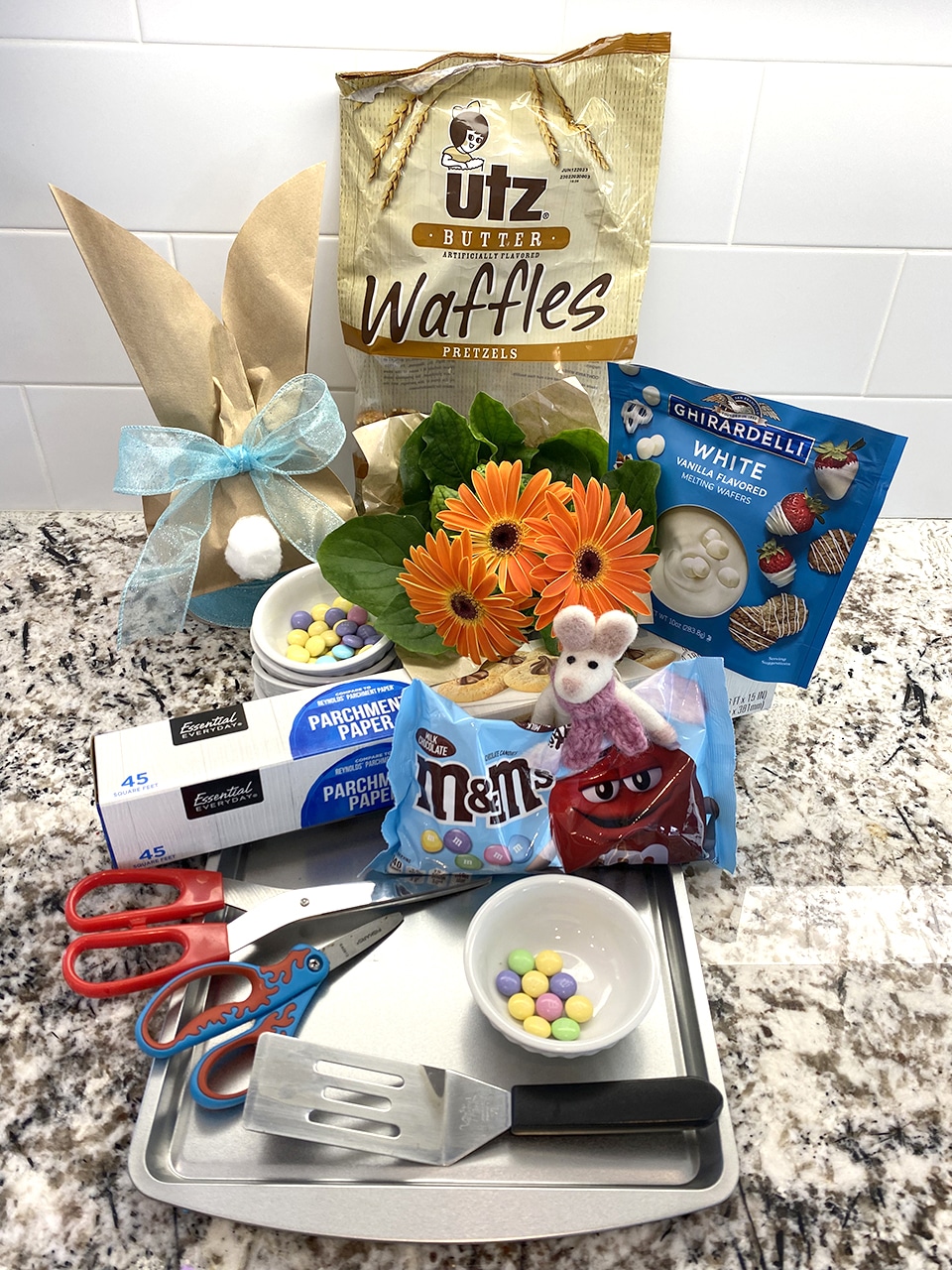 Preheat the oven to 225 degrees Fahrenheit. With your five sorting cups sort out the M&M's according to color.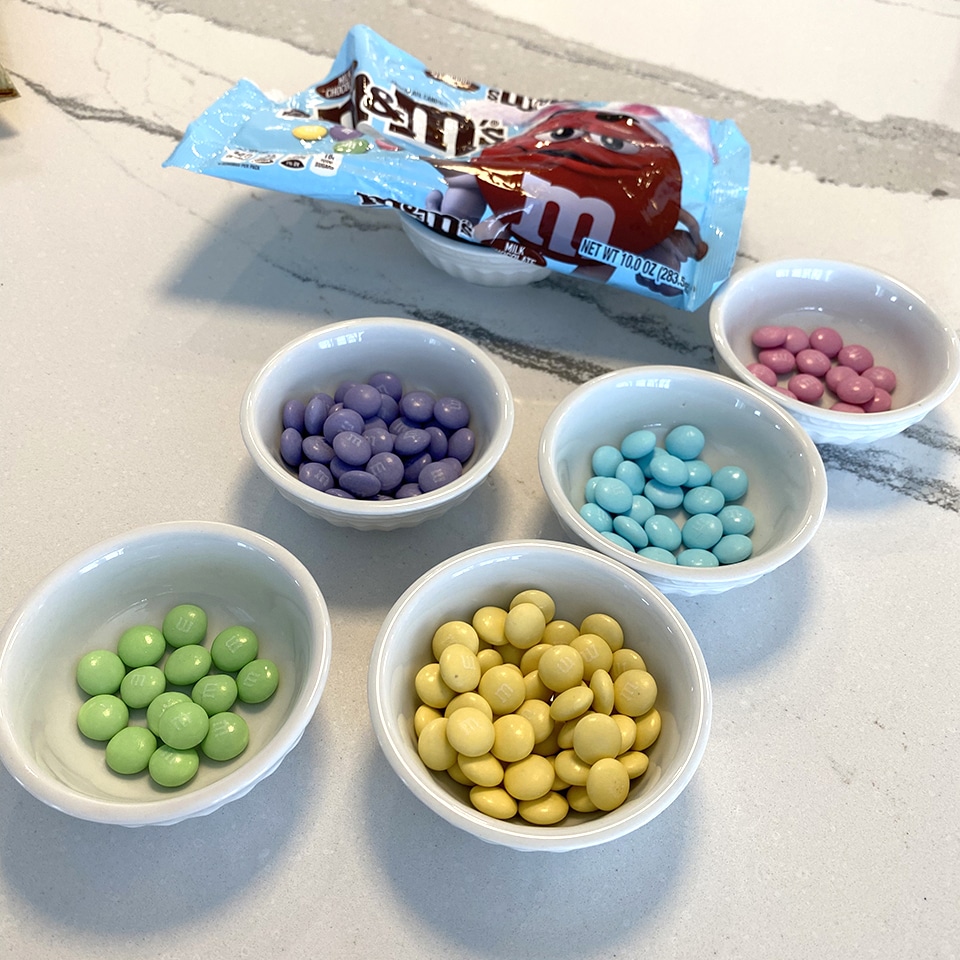 Cut the parchment paper to fit inside the cookie sheet (this makes it easier to pull off to decorate the pretzels and for safety reasons).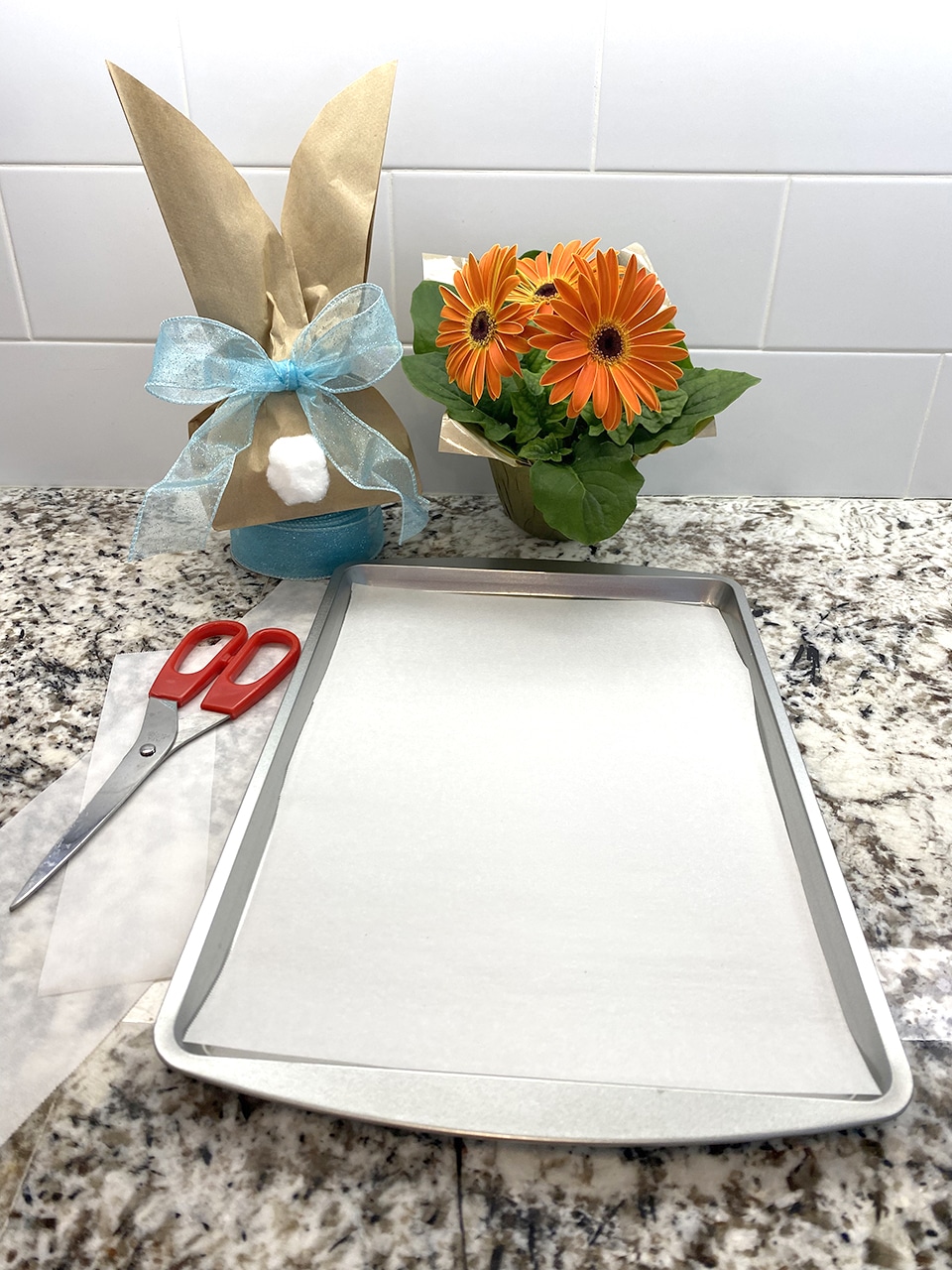 Place the pretzels on the parchment paper (I allowed only 12 per time so the Ghirardelli wafers stayed melted to decorate).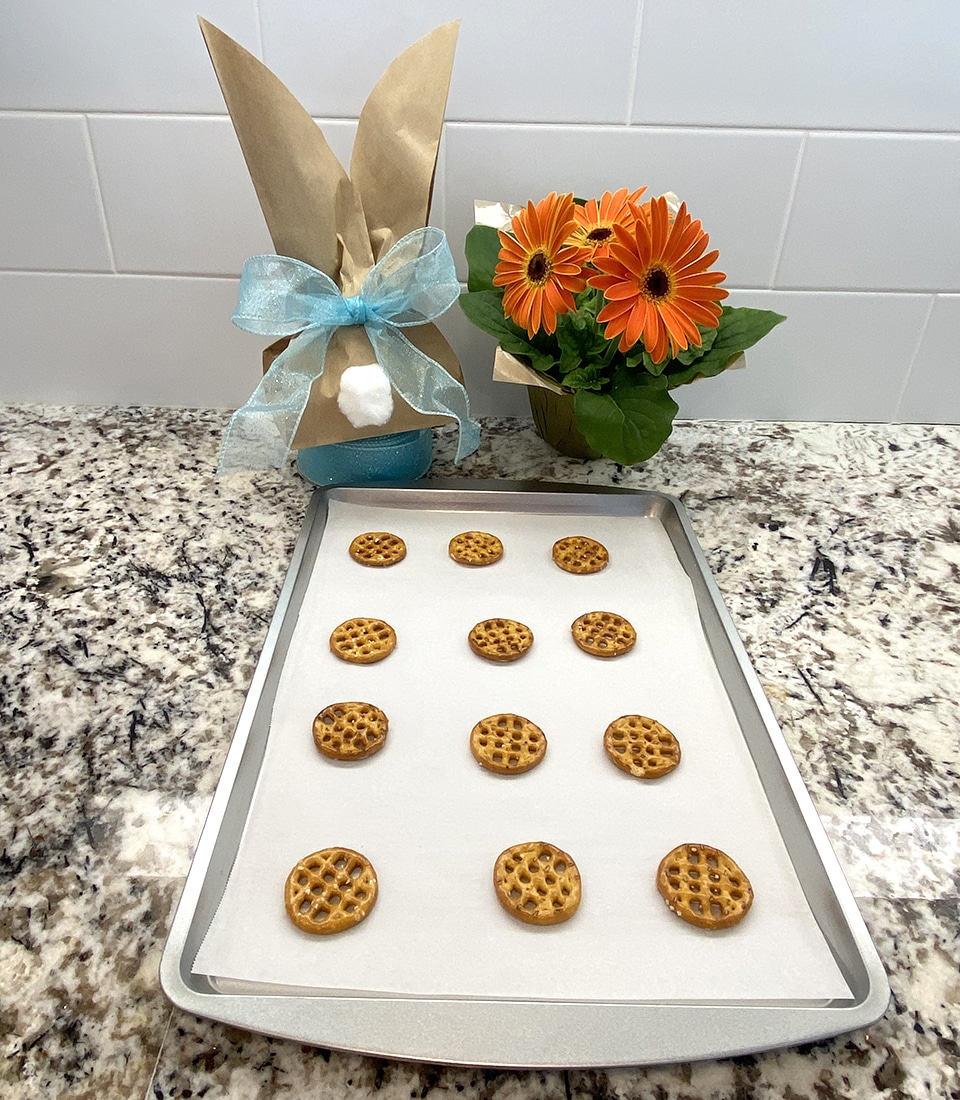 Place two of the Ghirardelli vanilla wafers onto each pretzel (I put the flat sides together and then placed on the pretzel). Using two Ghirardelli wafers allows for more sticky space.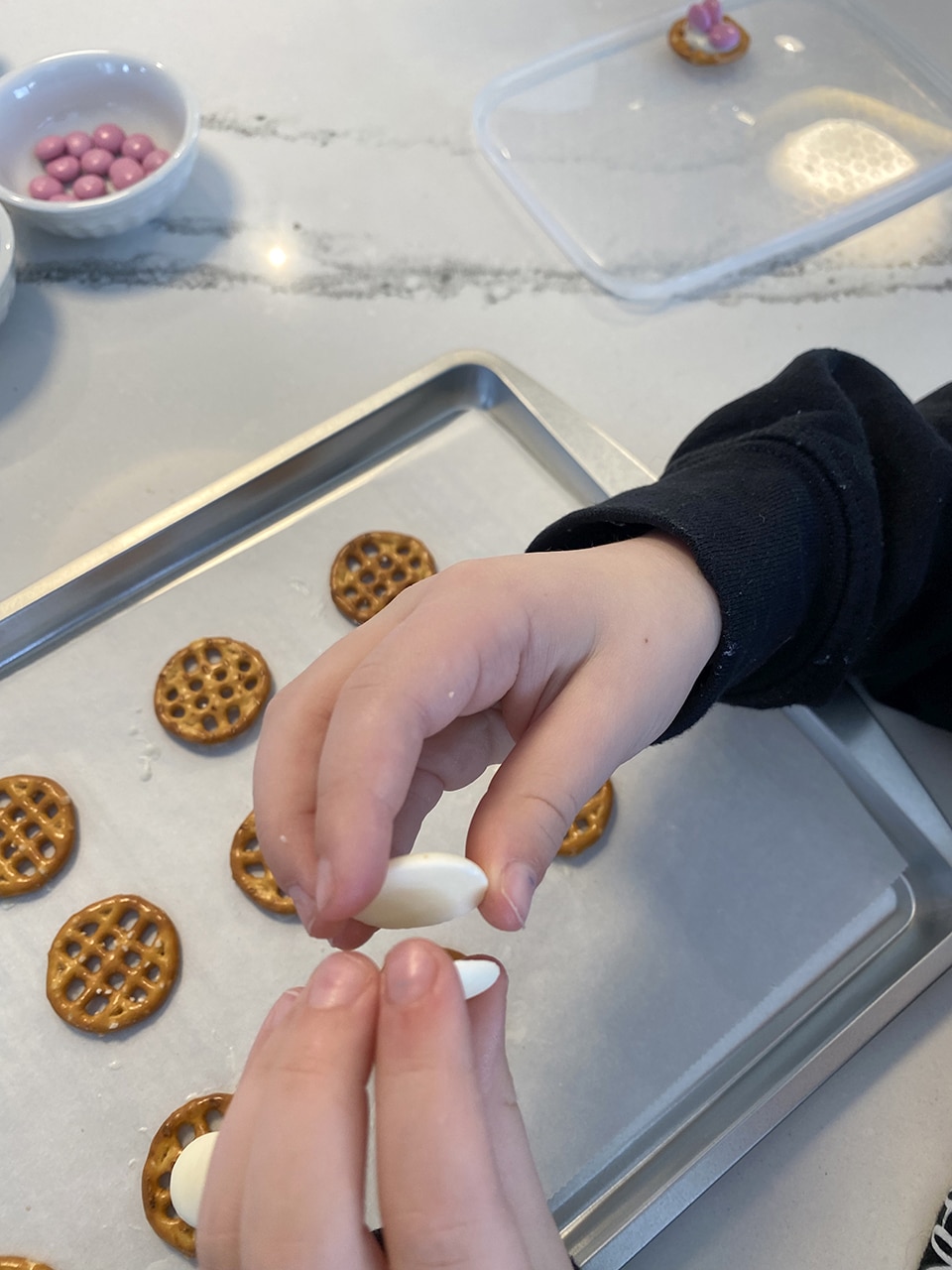 Gently pull the parchment paper off of the cookie sheet (my granddaughter called it a roller coaster motion).
For the flower design, place one of the M&M's in the middle of the Ghirardelli wafer and press. Then, add five more M&M's of your color choice to create a flower.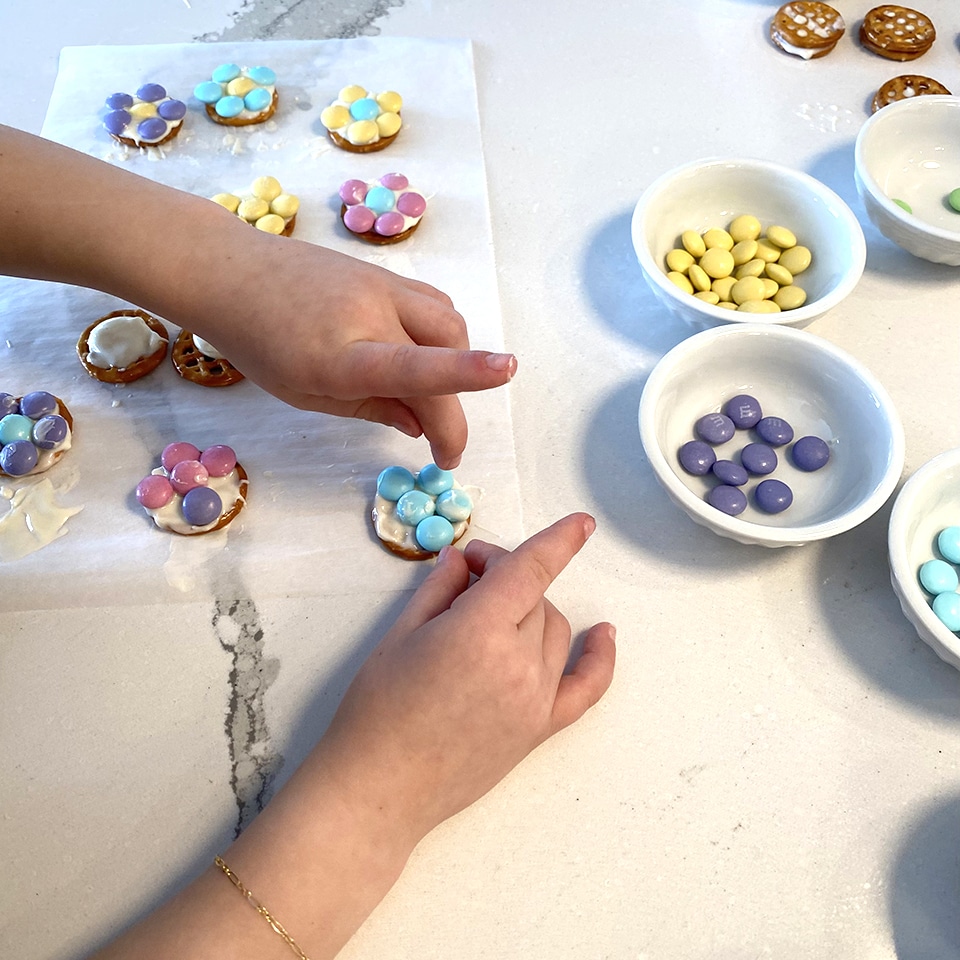 For the bunny design, place the first M&M toward the bottom of the pretzel then add the ears standing up.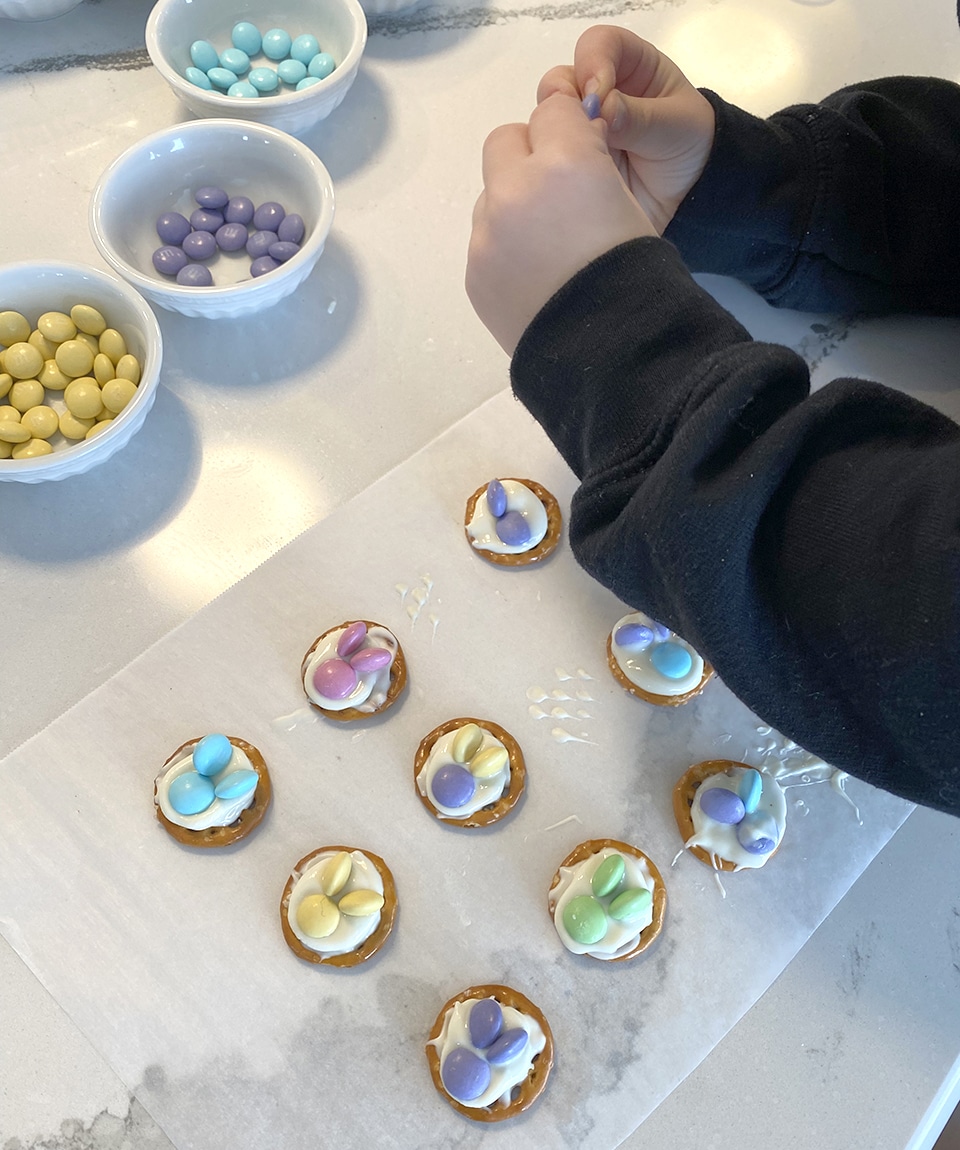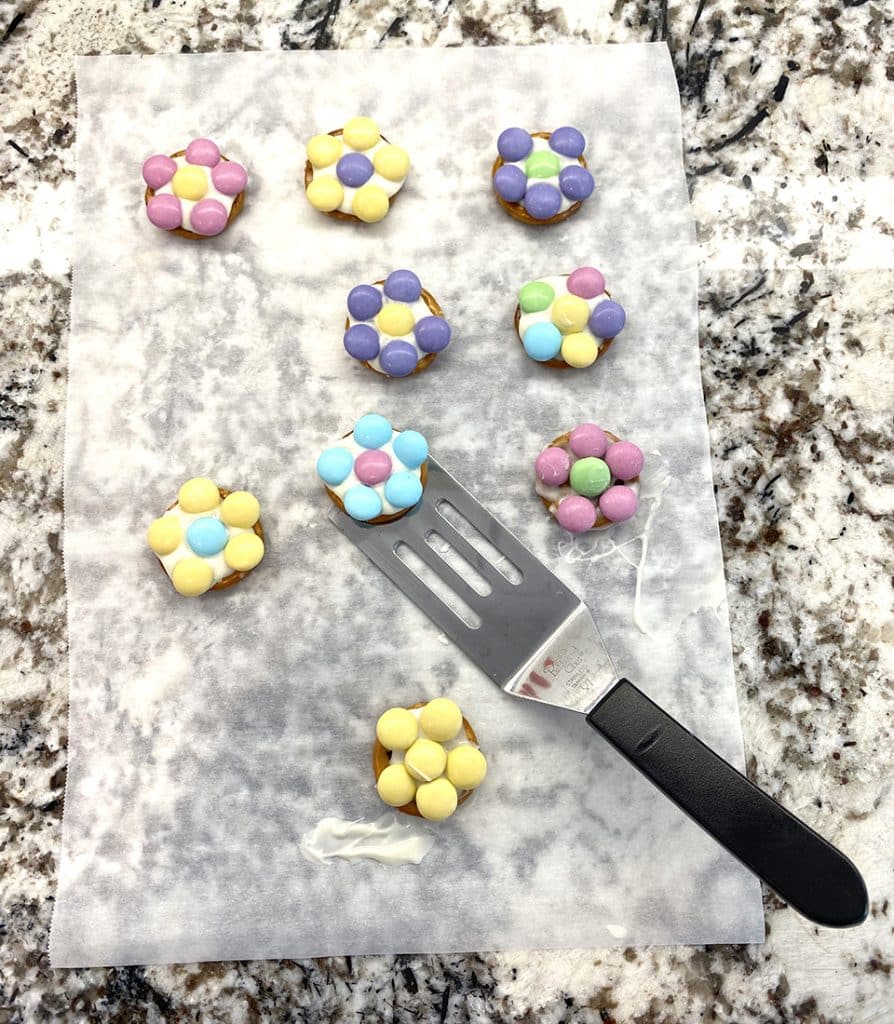 When cool take the pretzels off with a spatula and store in a container of your choice. Layer between with parchment paper so they don't stick together.
For fun make a pot of tea and have a tea party with your sweet and salty treats. Maybe talk about what else you could dye this year if eggs are too high priced or difficult to find. How about painting on potatoes or rocks this year?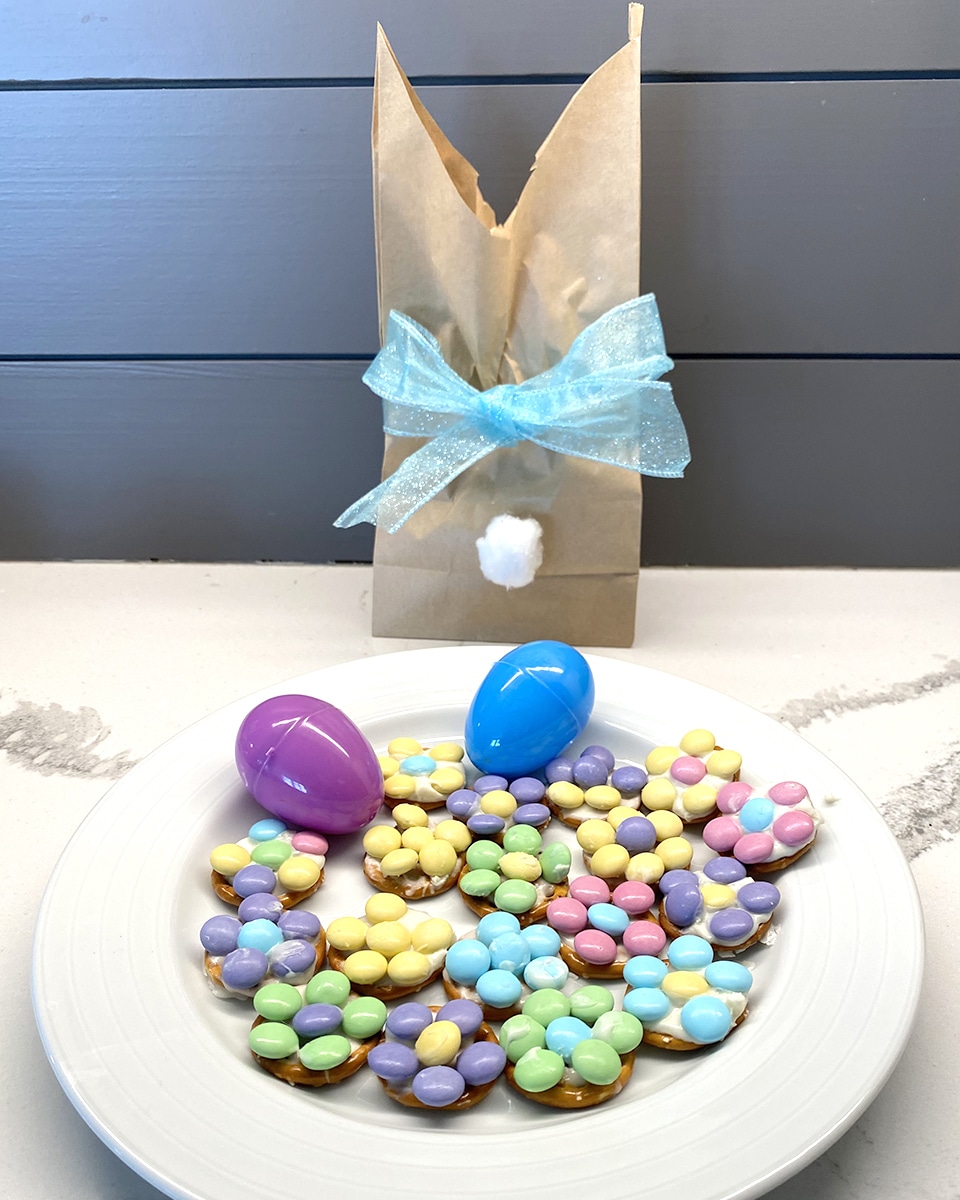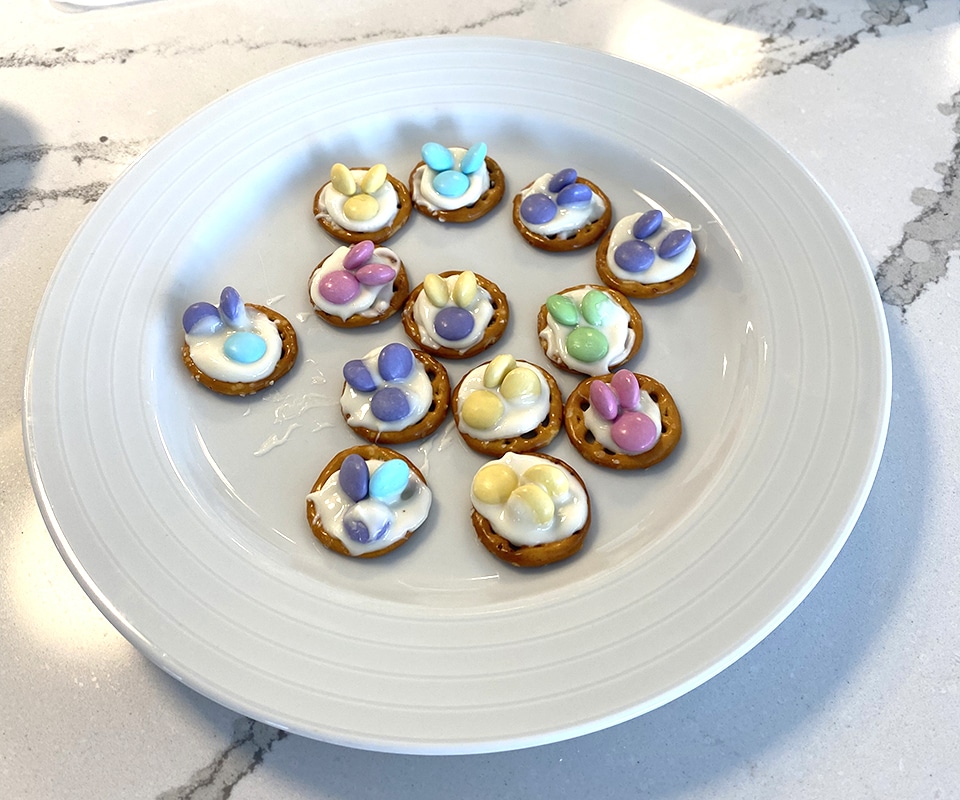 Enjoy this time with your designers of flowers and bunnies!
About the Author

Brenda Boschee Dronen is a mom, grandmother, educational consultant in reading, a retired elementary teacher of 33 years and a lover of the great outdoors. Watch for her creative crafts bringing the great outdoors inside. Click here for more of her wonderful craft ideas!
About The WON

The Women's Outdoor News, aka The WON, features news, reviews and stories about women who are shooting, hunting, fishing and actively engaging in outdoor adventure. This publication is for women, by women. View all posts by The WON →