Vera Koo: My Shotgun Shooting Future
The final shot in the Huntsman World Senior Games had barely been fired before my mind started planning for the upcoming year. After the competition, I felt as motivated as I have been in ages. I formulated a strategy to improve my shotgun shooting skills that would feature twice-monthly competitions at matches in either California, Nevada or Utah. Energy and excitement coursed through me as I considered my shotgun shooting future.
Sponsored by Vera Koo
Why? Because I did not perform particularly well at the Senior Games.
I function best when I am driven to achieve a defined goal and when I know I have room to improve. My performance in St. George, Utah, last October left no doubt I had room to improve.
I hit 106 of 200 targets in the sporting clays event and achieved 29 of 50 targets in the super sport competition. Both are substandard scores compared to other, more experienced competitors, but my drive has never come from comparing myself to others or by aiming to win championships. My motivation stems from competing against myself and pushing my body and abilities to meet my standard.
I am fueled by a desire to improve when I have not achieved my standard but know that I can achieve it, with continued practice.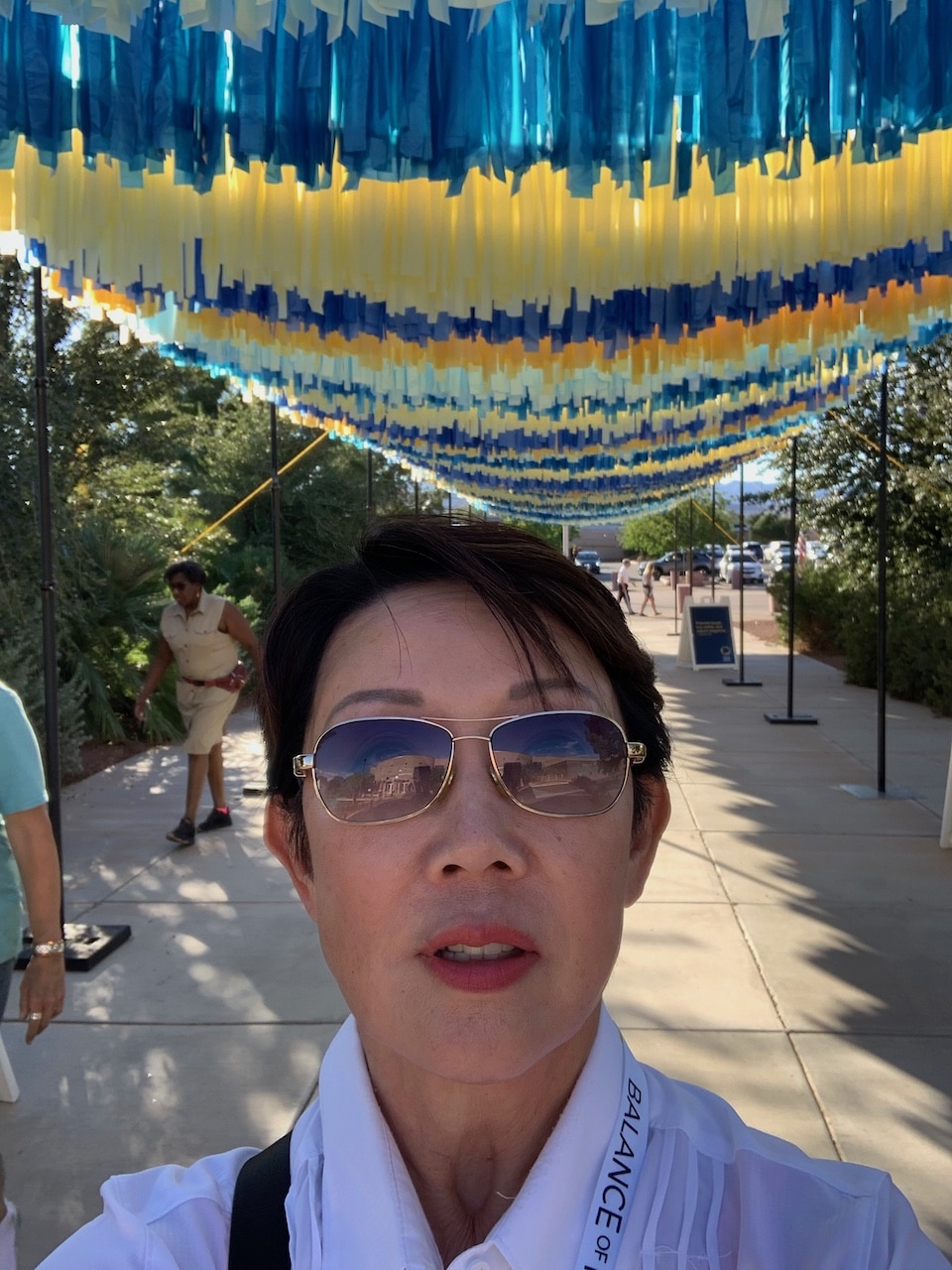 Some people are motivated by their successes. I am motivated by knowing I have not reached my peak.
Viewed from that perspective, my debut Senior Games performance is a blessing. I need to remain motivated to keep my mind and body sharp, especially at my age, and my October performance will fuel me throughout this year in a way that a more accomplished score never would.
I became an eight-time women's division champion throughout my Bianchi Cup career, and I noticed that in the years I won, I would come home and vegetate. My competitive fire waned after those pinnacle achievements.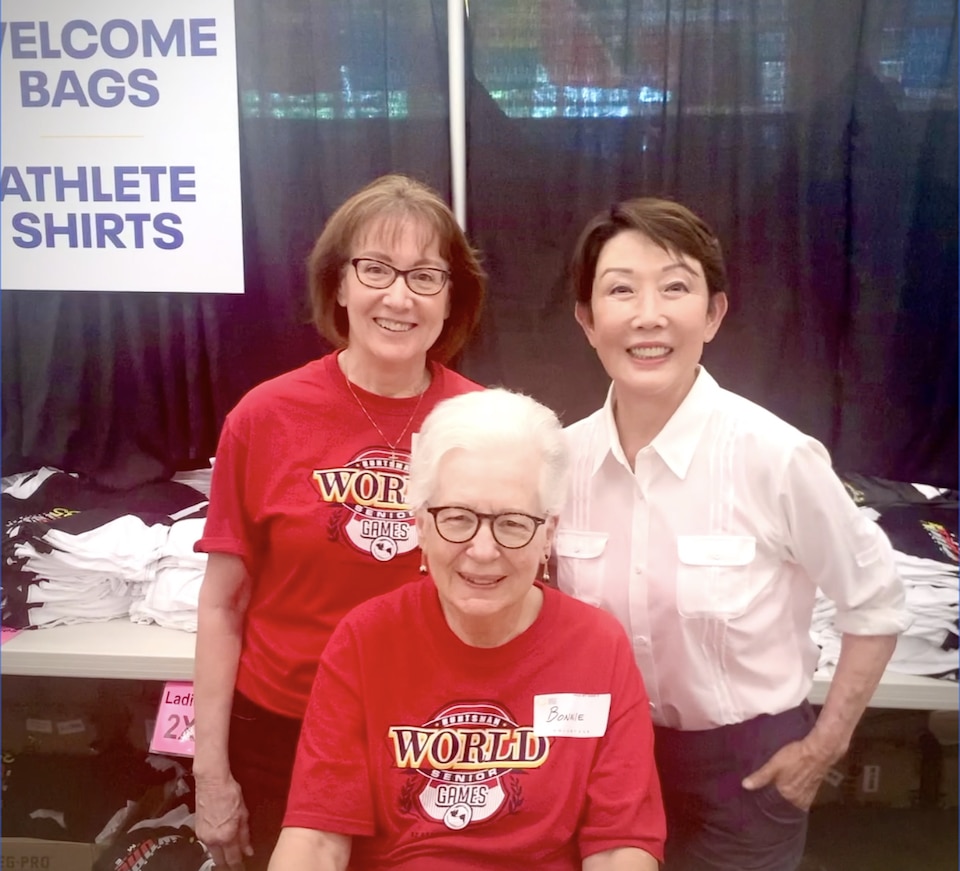 In years I did not perform as well, I returned home energized, and I assessed the skills I must sharpen in the coming year. I would fill my calendar with regional matches in advance of the Bianchi Cup to hone my abilities.
When I retired from Bianchi Cup after the 2018 competition, my motivation to remain physically active dropped. Competitive action pistol shooting had been a central piece of my life for more than two decades. Without it, I lacked a goal to work toward. I eased off exercise for eight months before I told myself I better find something to motivate me.
Then, I stumbled into shotgun shooting. It provided me a breath of fresh air.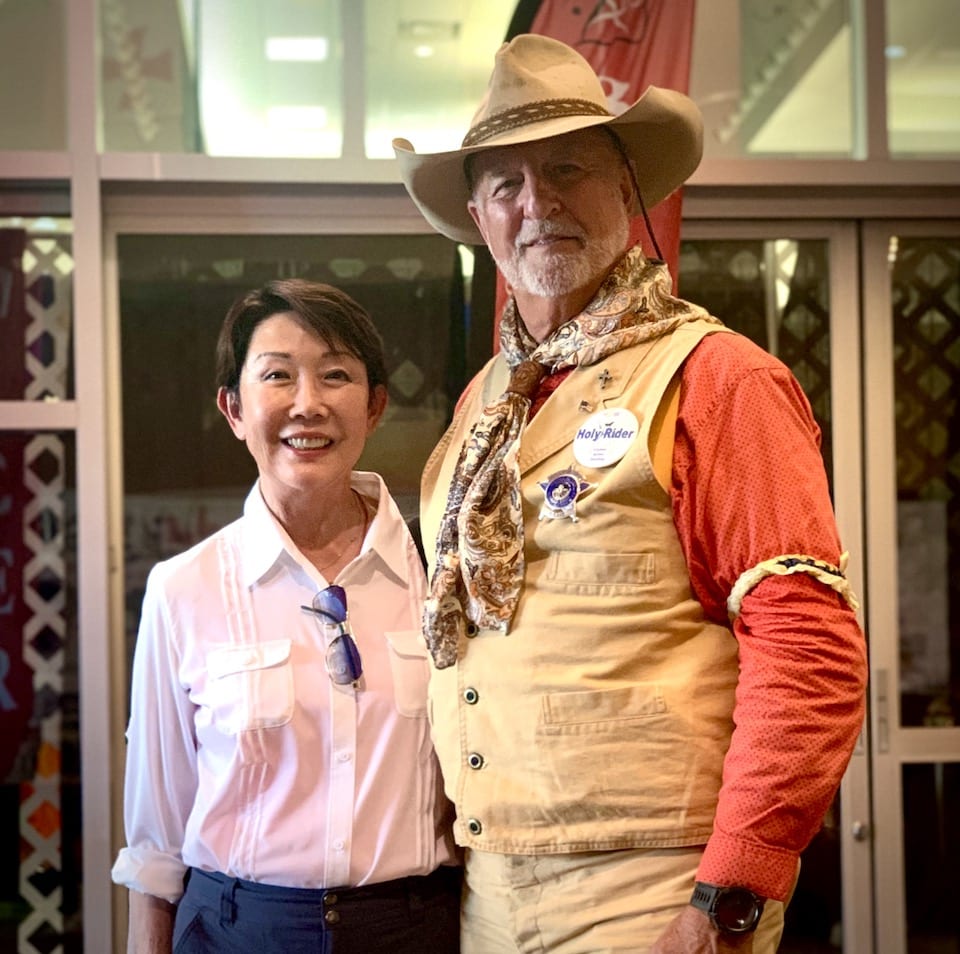 Nearly everything I have learned in my life, especially in athletics, I was almost forced into. Some activities, I learned because I wanted to keep up with my husband, Carlos. Very few sports or activities did I pursue because they "looked fun." I embraced the challenge of learning something new, and I never minded the work. I did not require instant gratification or the immediate appeal of a good time.
But nobody forced me into shotgun shooting. I could have walked away from shooting after my Bianchi Cup career. Carlos suggested otherwise: After 20-plus years of competitive shooting, why stop now? Why put everything on the shelf when I had worked so hard to gain my place in the shooting sports?
I decided he was right. I needed to go for this new adventure.
Although I entered this sport with plenty of competitive shooting experience, shotgun shooting is an entirely different discipline from Bianchi Cup with different mechanics, and I felt like I entered at a novice level – just like I'd done in pistol shooting, so many years ago as a middle-aged woman with no athletic upbringing.
My career in Bianchi Cup showed that I have the mental stamina to enter a shooting discipline as a novice and advance my ability through dogged work and persistence.
Bianchi Cup was a very academic and clinical event. No matter your proficiency level, if you don't put in enough rounds before the national championship, you won't perform. No matter your experience, you must practice, practice, practice. For years, I traveled to Mickey Fowler's ranch to practice on his range. I would compete in regional matches, and I traveled to Missouri, home of the Bianchi Cup, two months in advance of the event to fine-tune my skills on the championship course.
I am a natural workaholic. If I have a big pile of work in front of me, I will not panic or feel overwhelmed. I will take it a piece at a time. I pour myself into the process rather than becoming captive to a particular outcome. Winning and losing has never mattered to me throughout my career. Rather, I focus on the work I must do to push myself forward. Knowing I have untapped potential that can only be reached by putting in the mileage will keep me hungry to build a plan and execute it.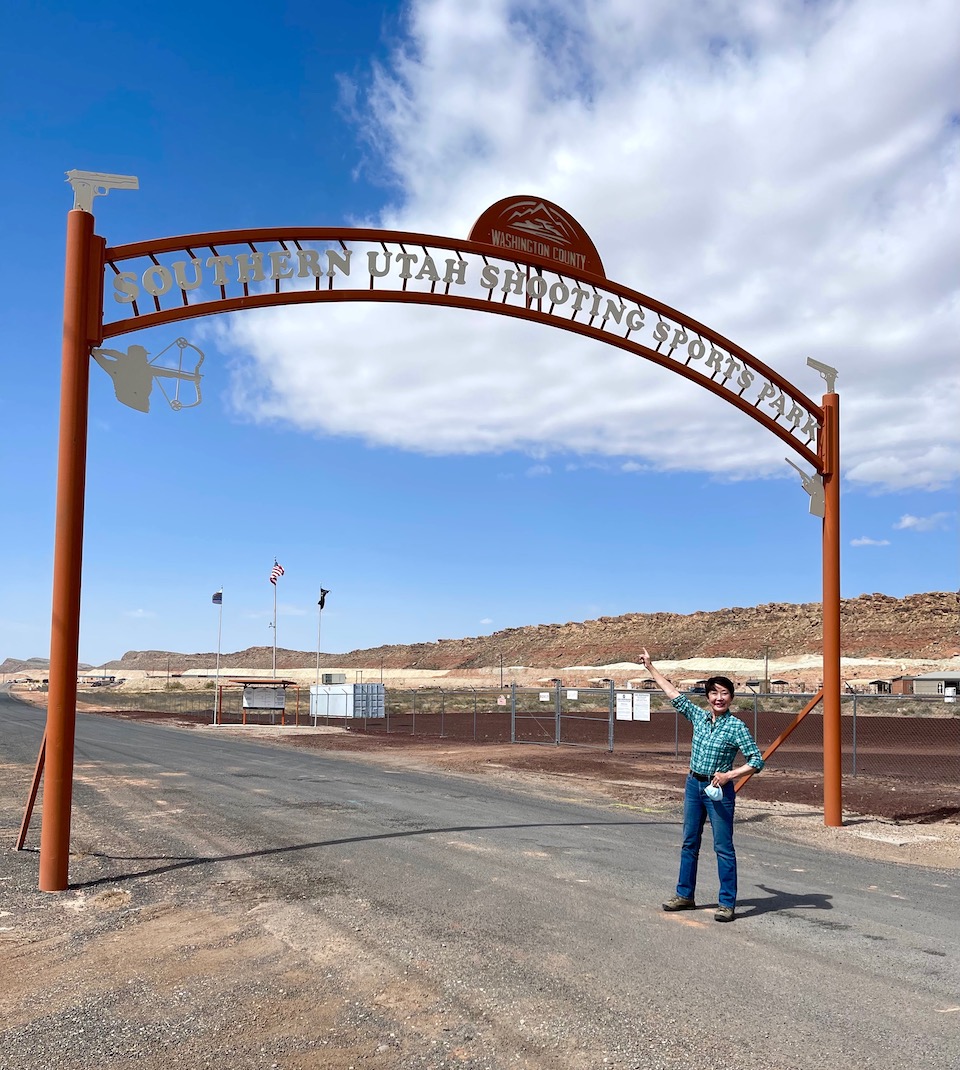 My plan is in place.
With Carlos' help, I arranged my travel and competition schedule for this year. My schedule includes regular matches that my shotgun instructor puts on in Ontario, California, plus multiple competitions in Clark County, Nevada, and in Utah. My routine will continue until I break to travel to England with my sister-in-law in May.
Along with sharpening my skills, this increase of training and competition hopefully will ensure that I am not intimidated by my environment at the next Senior Games.
At Bianchi Cup, I always kept my emotions in check. I mapped out in advance my timing and movements on competition days. I planned down to the small details, such as when and what I would eat. Bianchi Cup operated on a strict schedule, and I could even figure out in advance which competitors would be shooting next to me during my turn competing. I refrained from socializing as a way to limit distractions and remain focused on the goal. As long as I practiced enough in advance of the championship, I always felt comfortable. I didn't experience nervousness.
I experienced the opposite at the Senior Games.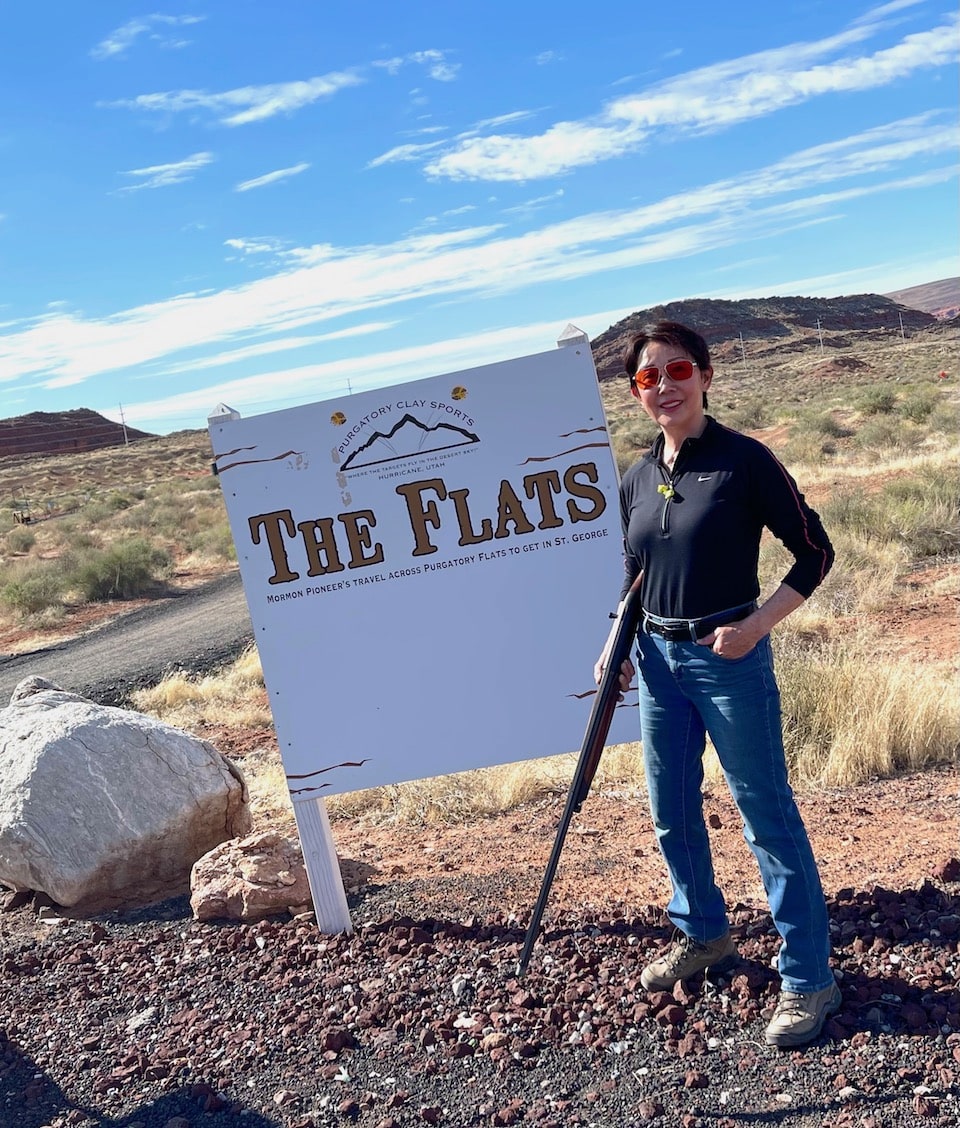 My first day of competition, I got up at 4:30 a.m. It was 11:30 by the time I got to the line to shoot. Having that kind of gap in my schedule in a strange place where I did not know the routine, the schedule or the people felt foreign to me, compared to Bianchi Cup, where I knew the game and tried to control what was within my power to control.
I felt intimidated at the Senior Games. Subconsciously, I felt incompetent, and it probably didn't help that my first stage of competition featured four masterclass shooters in my group.
The experience showed me that I must not only sharpen my physical skills, but also my mental game. Nothing is a substitute for repetition.
The more reps I get, the more competitions I participate in before the next Senior Games and the more comfortable I become with my skills through rounds and rounds of practice, the better positioned I will be to feel focused, calm and collected when I step to the line at the Senior Games next fall.
The pleasure is in the journey.
About Vera Koo

Vera Koo is a first-generation Chinese American woman. She's a wife and mother, author, entrepreneur and retired competition shooter. Along with two published books -- "The Most Unlikely Champion" and "Wisdom and Things: Essays From an Unlikely Champion" -- she writes her column, Vera Koo, at "Women's Outdoor News." View all posts by Vera Koo →