2023 National Women's Sailing Conference — June 3, Newport, RI
The National Women's Sailing Association (NWSA) is holding their 2023 National Women's Sailing Conference on Saturday June 3 from 8 am – 5 pm at the Sail Newport Marine Education and Recreation Center, 72 Fort Adams Dr, Newport, RI 02840. The event welcomes women sailors of all levels and ages to workshops including the popular Take the Helm® track — an introduction to sailing for women. A fundraising Brunch will be held on Sunday, June 4th between 9am-11:30am at The Elks Lodge 141 Pelham St, 02840, Newport RI.
Programming includes a full day of classroom, dockside and on-the-water workshops taught by experienced female instructors and Captains from across the nation. Sailors can fine tune their sail trim skills, learn hands-on marine electrical, practice navigation using paper and electronic charts, learn when and how to execute a distress call or man-overboard maneuver as well as participate in a sewing DIY workshop and more. Breakfast and lunch will be provided. There will also be panel discussions covering topics for cruisers, racers, do-it-yourselfers and ocean sustainability advocates. These elements will be made available for participants from afar to participate in the Conference virtually.
A highlight of the event is the announcement and presentation of the 2023 Leadership in Women's Sailing Award recipient, co-sponsored by NWSA and BoatUS. This award recognizes an individual with a record of achievement in inspiring, educating and enriching the lives of women through sailing.
The official website for registering for the 2023 National Women's Sailing Conference is https://nwsa.quvent.com. Early-Bird NWSA Member registration will open April 1 and run until April 16. Early-Bird Special is $200 for NWSA members. General Registration opens April 17 at $250. A Virtual Conference Pass is $65. Tickets for the Sunday Fundraiser Brunch are $25. For information on becoming an NWSA member, visit https://www.womensailing.org Direct any questions about registration to conference@womensailing.org or 985-247-8919.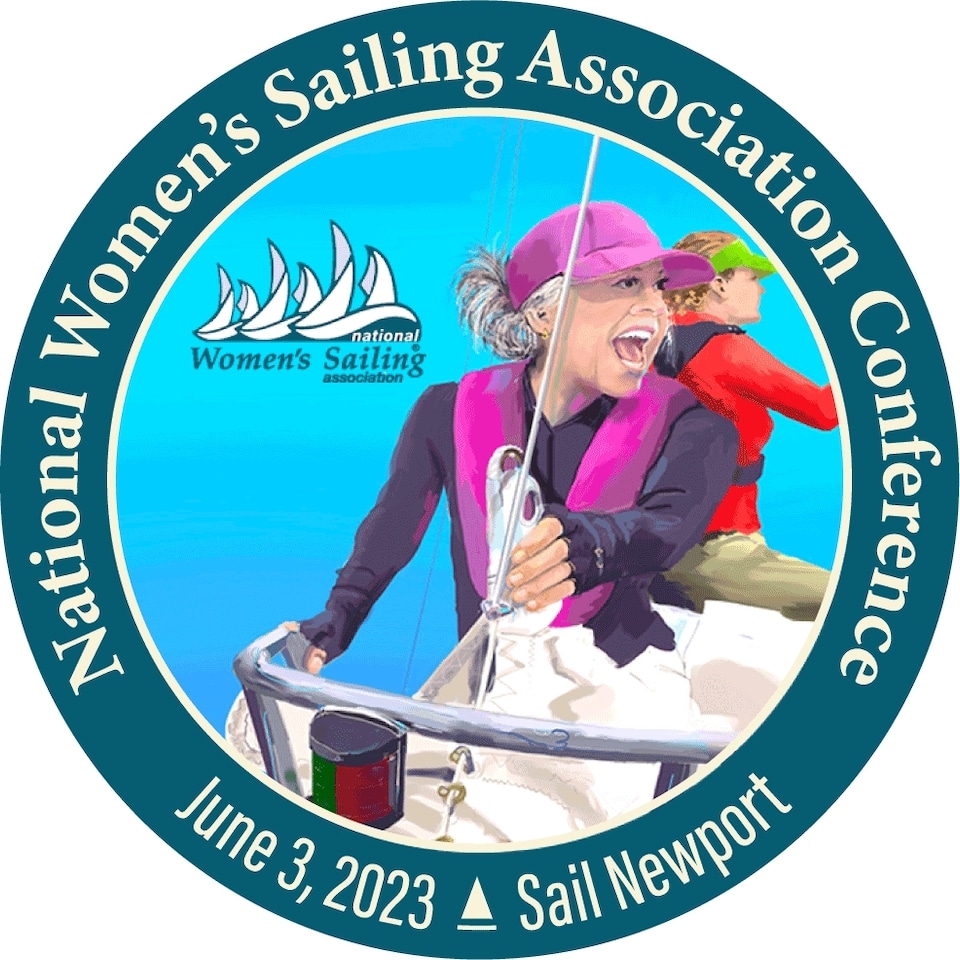 About National Women's Sailing Association: Founded in 1990 by Hall of Fame sailor Doris Colgate, the National Women's Sailing Association is a program of the Women's Sailing Foundation, Inc. a 501(c)(3) non-profit organization based in the USA. It maintains the mission of providing education, programming and support for women sailors of all ages. The organization seeks to help women find community and mentorship among their peers, as well as create leadership and education opportunities through its various events, programs, scholarships and awards. Through membership fees, donations and sponsorship, they are able to continue to maintain AdventureSail®, a program designed for underserved young girls, the Learn to Sail Youth Sailing Scholarship, the Sue Corl Sailing Scholarship and the Leadership in Women's Sailing Award. The volunteer Board continues to work to identify areas of the country and population where women sailors can be better served. NWSA thanks the generous support of current and past top sponsors BoatUS, Dig Down Media and Alexander/Ryan Marine & Safety. They are grateful for all their loyal membership which now reaches beyond the US shores with members in Australia, the UK, Canada and elsewhere.
For more information visit https://www.womensailing.org. Follow on Facebook, YouTube, Instagram, Twitter and LinkedIN.
About The WON

The Women's Outdoor News, aka The WON, features news, reviews and stories about women who are shooting, hunting, fishing and actively engaging in outdoor adventure. This publication is for women, by women. View all posts by The WON →