Review: SecureIt Gun Safe – Secure Access for Small Spaces
As responsible gun owners, we firmly believe in keeping our guns locked away when they are not in use, ready for self-defense. We also believe in having them easily accessible to us, in a safe that only we know the combination.
Before we moved from Washington to Texas we had a large bedroom with room for a gun safe. We now have a smaller bedroom and didn't have room for our big gun safe. So when I was offered the opportunity to check out the SecureIt Agile Ultralight Model 52 from SecureIt Gun Storage, I was very interested.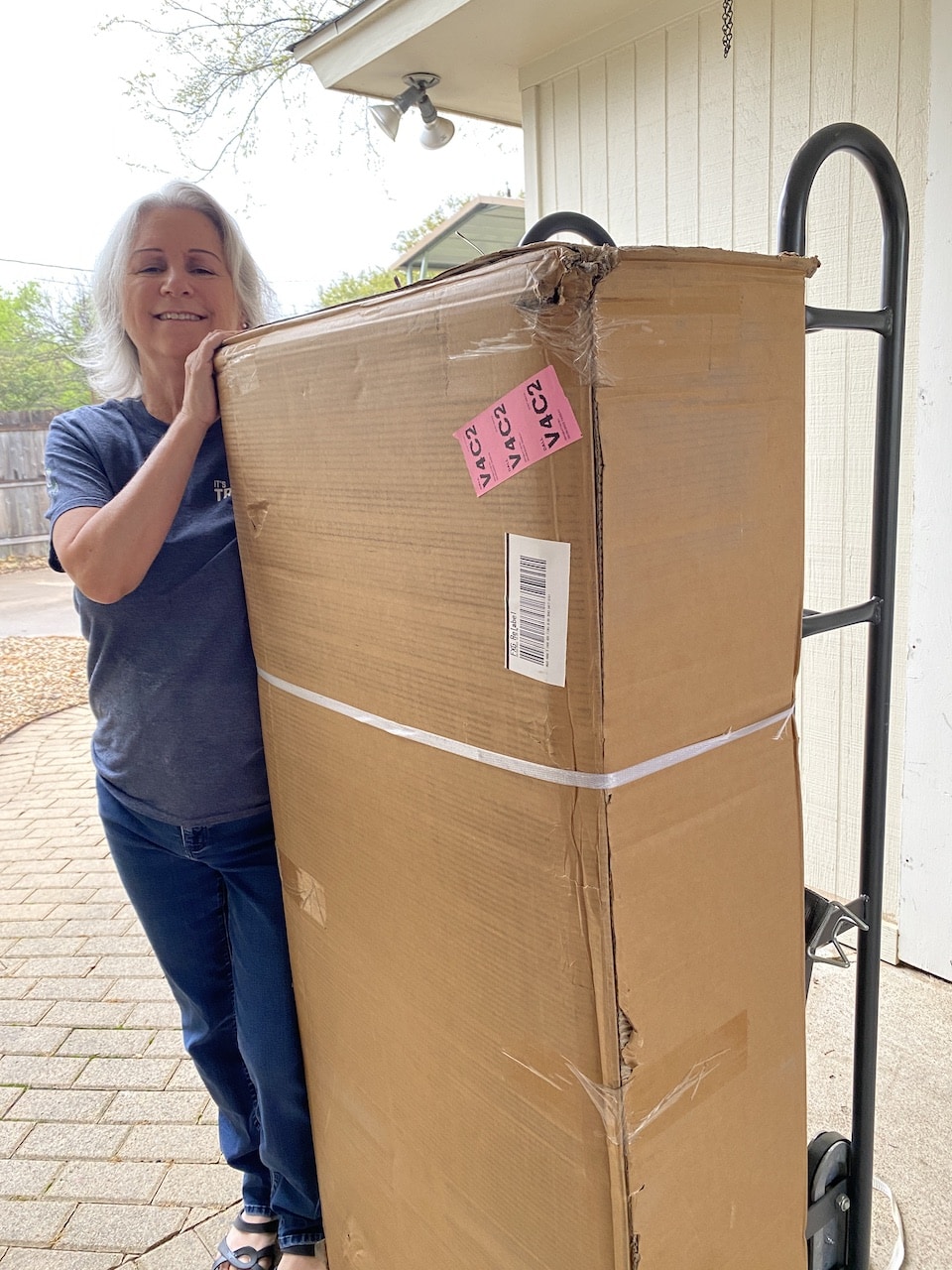 This safe is much smaller and could much more easily fit in our room. Dimensions are 51 inches by 20-¼ inches by 15-¼ inches, and it weighs 105 pounds. It has an electronic lock, but also includes two override keys. Because it arrives in pieces to put together, it comes in a rather flat box, so it's very discreet and none of your neighbors would be able to tell it's a safe.
SecureIt advertises the safe as being lightweight and easy to put together, taking about 20 minutes. My husband brought it into the living room and we laid everything out on the floor. There really aren't a lot of complicated pieces and it looked simple enough and it really did go together very quickly.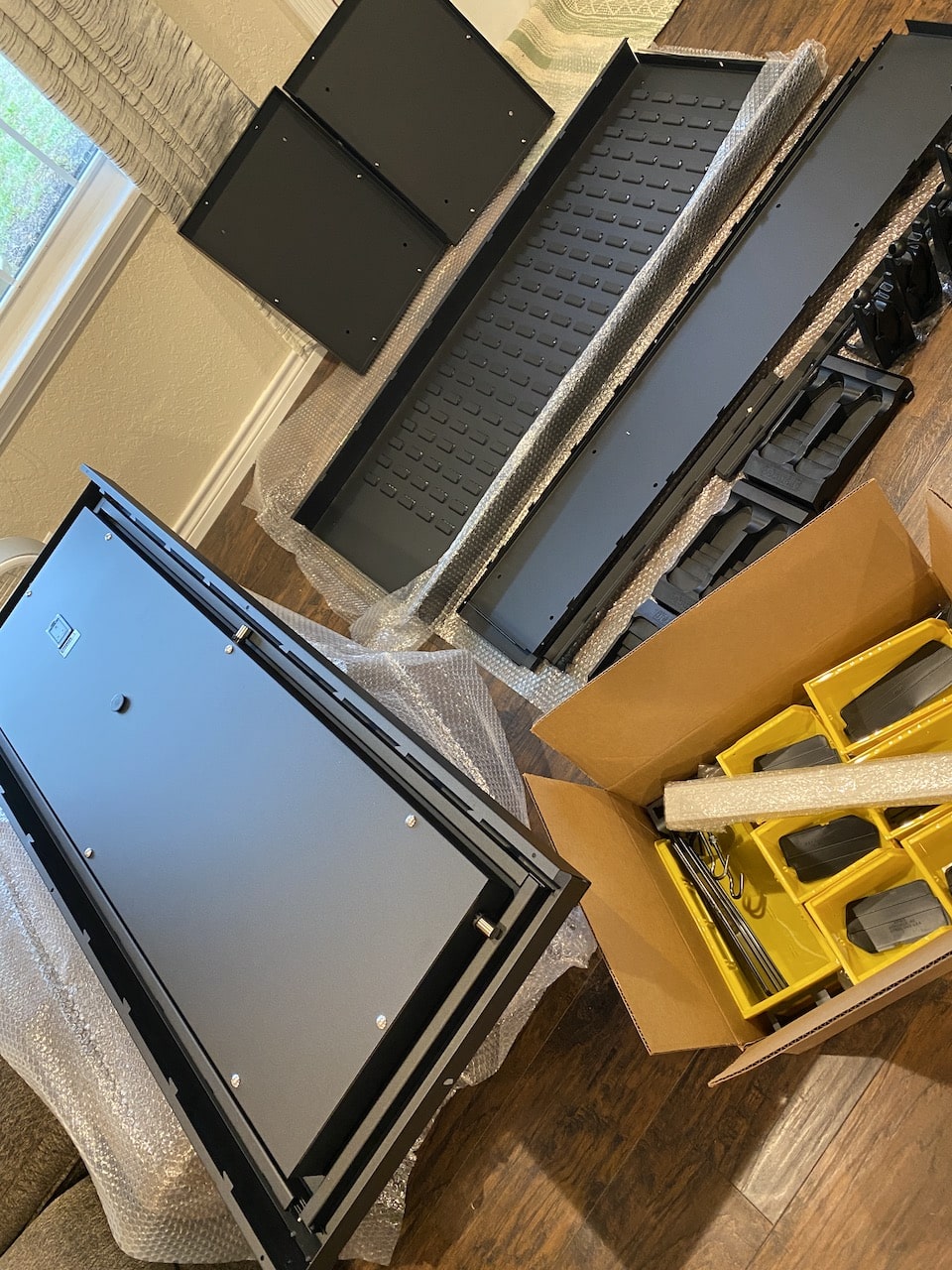 Included in the package are six cradles with bungee cords and three stock bases. These can be placed however you want on the louvered back grid panel to change up how you want to place your firearms. I also received SecureIt's accessory package (as shown on the website):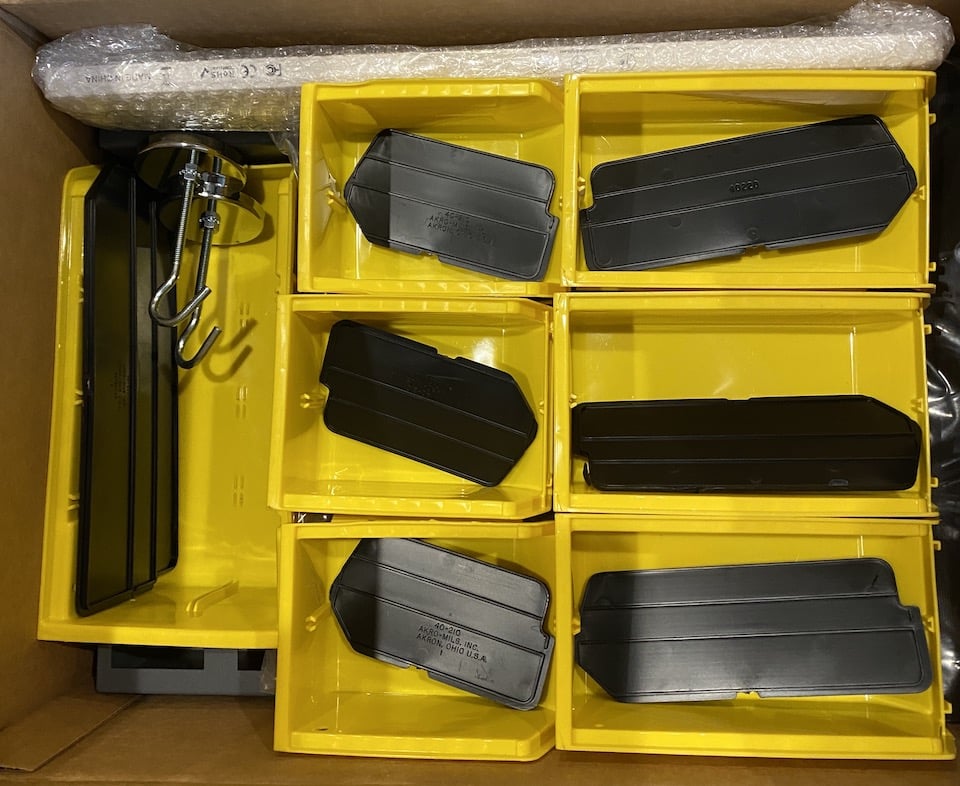 I also received a Light Bar. I think it took longer for me to put the accessories in place because they are kind of like Legos in that you can put them together in a wide variety of ways. That was fun, and I know we'll be moving them around as we determine for sure how we want to organize things.
SecureIt states that you should anchor the safe to the floor or the wall for better security, and to prevent tipping. It has four pre-drilled holes on the bottom and on each side to facilitate bolting. However, if you are using it in a rental apartment or home, bolting it down is likely not a possibility. I would then suggest placing heavier items in the bottom of the safe, such as your ammo supply, to make it less easy to move and more stable. Knowing this fact may also help you decide which items you want to store in it.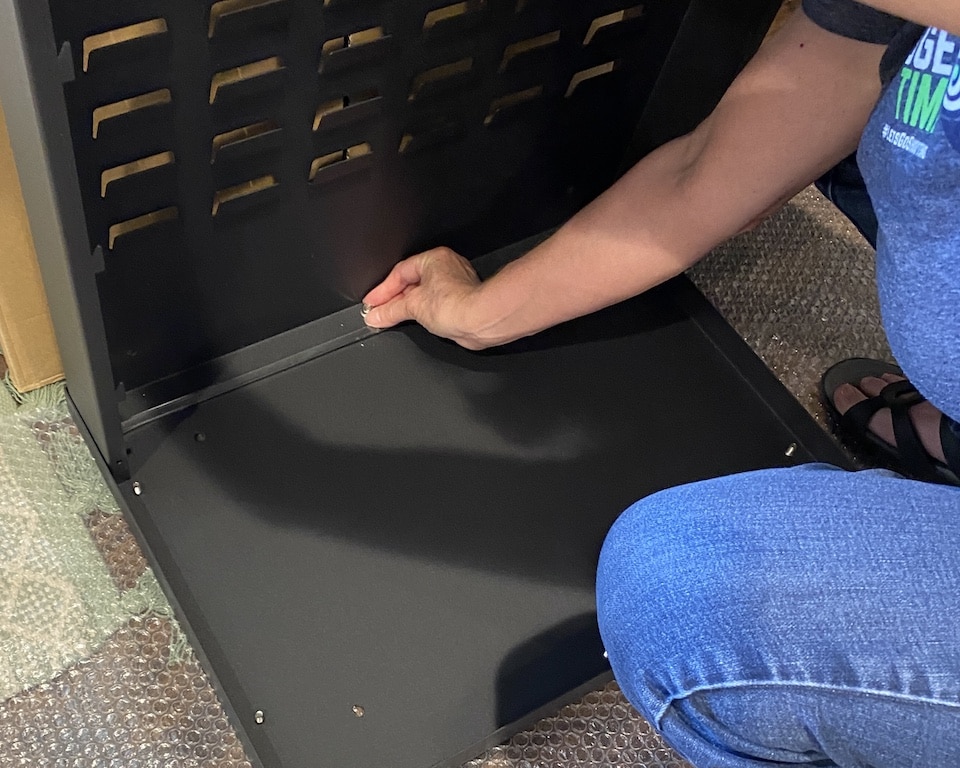 Now – the point I really want to make certain is understood is that this safe is NOT fireproof and SecureIt does not advertise it as such. The back panel is louvered so it would provide only minutes of fire protection. But again, that's not what this safe is for, it is to have your firearms easily accessible to you, and you only, in a smaller space. Again, knowing this fact may help you decide what items you want to store in it.
We moved the safe to where we wanted it and it fit perfectly and took up much less room than a traditional large safe. I love knowing we can have a few guns available to us in our room in case the need ever arises.
The SecureIt Agile Ultralight: Model 52 is priced at $799, but keep an eye on the website as there are often sales.
About Nancy Keaton

Nancy Keaton is a retired college administrator, president of her local gun club, competitive shooter and freelance writer whose work has appeared in A Girl and A Gun Women's Shooting League, "American Shooting Journal," "American Concealed," "Northwest Meetings + Events," and other publications. She enjoys writing about a wide variety of topics and interviewing ordinary people doing amazing things. To see a compilation of her writing, check out https://nancykeaton.contently.com. View all posts by Nancy Keaton →