Gal Gab: 6 Questions for Claudia Chisholm
Claudia Chisholm came into the firearms industry in the early 2000s. Ever since then, she's been overwhelmed by how encouraging and friendly her compatriots in the industry are. She's a hard workin' Gun Tote'n Mama who is proud to create products that help men and women stay protected. Women's Outdoor News has enjoyed a partnership with GTM Original for many years, and our team has loved reviewing their products.
The following is straight from the "About Us" section on her company's website and gives a great synopsis of the journey she's been on with her brand.
Gun Tote'n Mamas®, an affordable line of Concealed Carry handbags, was inspired and developed BY WOMEN FOR WOMEN. We don't make this statement lightly. Our parent company, Kingport Industries LLC, is a Certified Women Owned Business (WBE, WBENC) since 2004. In 2008 we exhibited at the SHOT Show for the first time. Being in the travel goods and accessory leather products industry for over 35 years, we displayed and demonstrated these products, which included handbags. We were not prepared for the OVERWHELMING response from Instructors, Law Enforcement and Security Personnel (men and women) asking if our handbags were made for Concealed Carry. That AH-HA moment proved how important it was to provide reasonably priced, high quality and multi-tasking concealed carry bags without compromise on design, construction and, most important, LEATHER. We spent over a year doing extensive research and development. We collaborated and worked through issues and concerns expressed to us by Instructors of CCW classes all across the United States.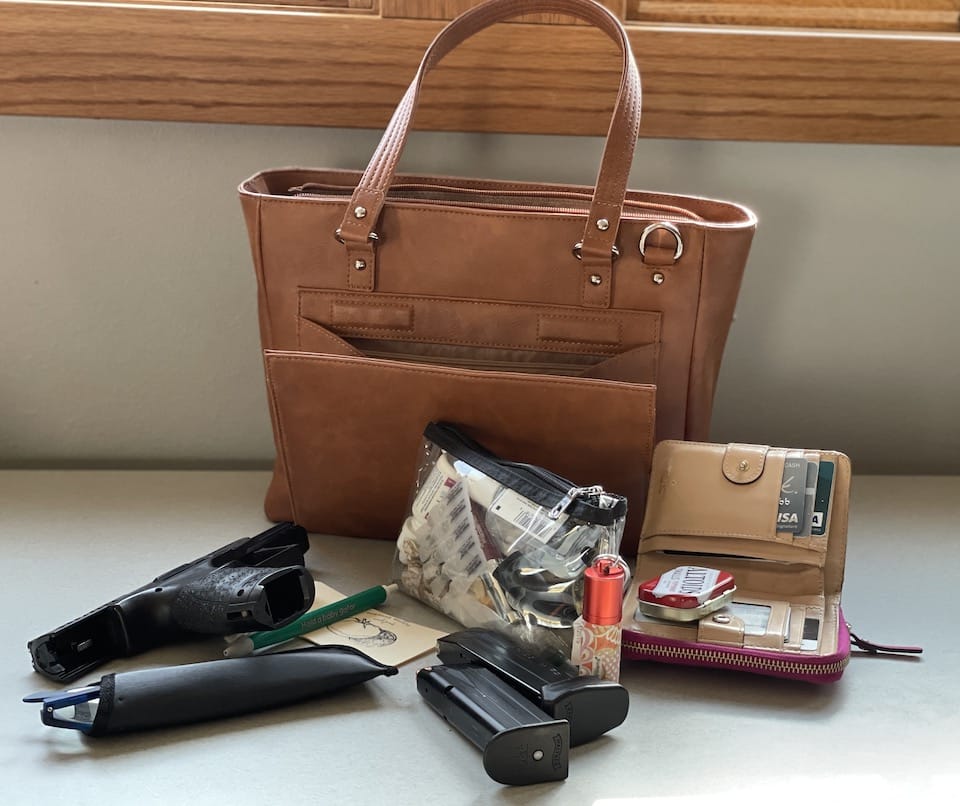 Keep reading to find out more about the powerhouse that is Claudia Chisholm. You will love her response to our final question!
Getting to Know Claudia
1. Describe a typical day in your work life:
They are never typical — that's the problem and the blessing. Boring never exists in our company! Mine are usually due to the many things I am involved with, as well as talking with our factories at night. Things can change at a moment's notice. Keeping up during the pandemic craze was my most challenging ever. I'm thankful for our 30+ years that helped get us through! I also have such a squirrel brain it's like, "What, where, when?" However, I usually first work with product categories, and client needs for Gun Tote'N Mamas (GTM). We also manufacture wallets, luggage and accessories. GTM has grown so incredibly that it is now about 75% of our business. Every day I wake up thinking about GTM, what we could do better, and what we could have more fun with.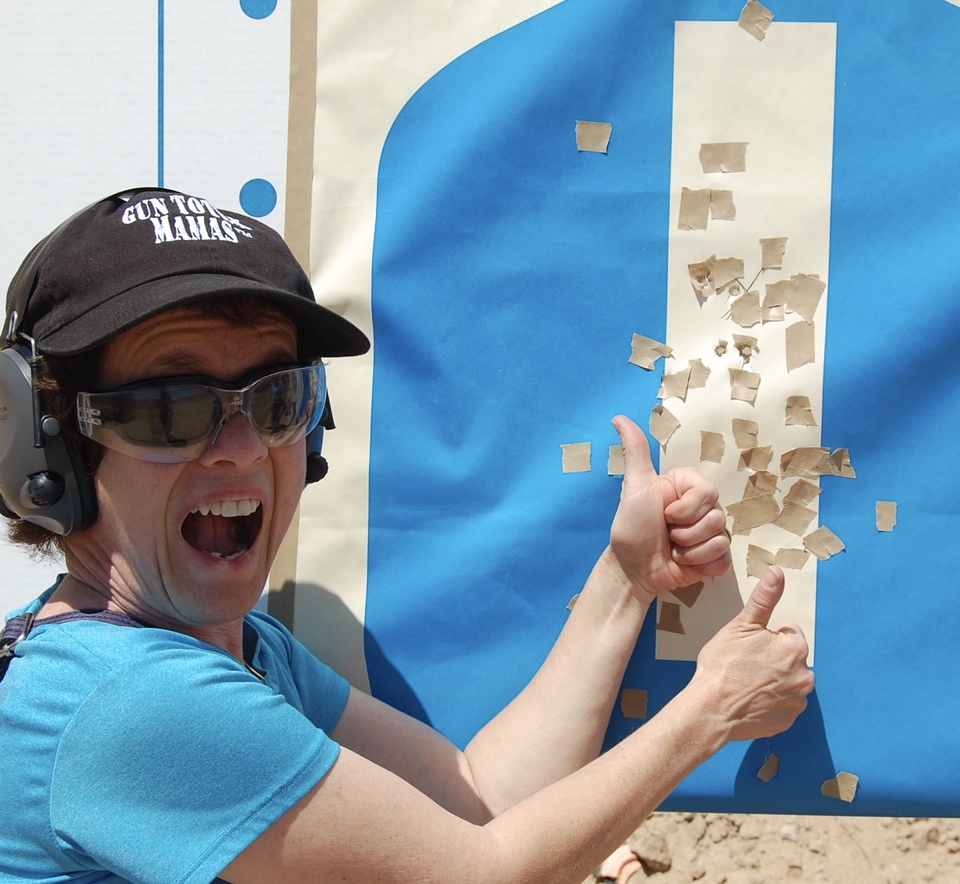 2. #1 piece of advice you would give other females who want to break into the industry?
Do not be afraid! The industry needs women now, and you will be more embraced than you ever would think. When we started in 2009, there was no industry for women yet. So much has happened since then that has made it easier. Norms and walls keep falling as women demand more attention and speak with their buying power like never before. Find a mentor. There are a LOT more of us today than back then!
3. What motivates you?
What really motivates me, first and foremost, is Gun Tote'N Mamas. I love to see and hear the comments we get back about our products. It's not necessarily seeing the sales but hearing, "Your product saved my life." Or "This is exactly what I've been looking for," or "It fits me. Thank you for making something that I can actually wear." So, being able to take care of our own has been very motivating and keeps me going. Pushing for a course that teaches women how to draw from their bags has been my latest motivation. Working with my personal mentors, Vicki Farnam and Donna Anthony, has brought this lacking, ignored concept to the national stage. I'm VERY PROUD to be part of this!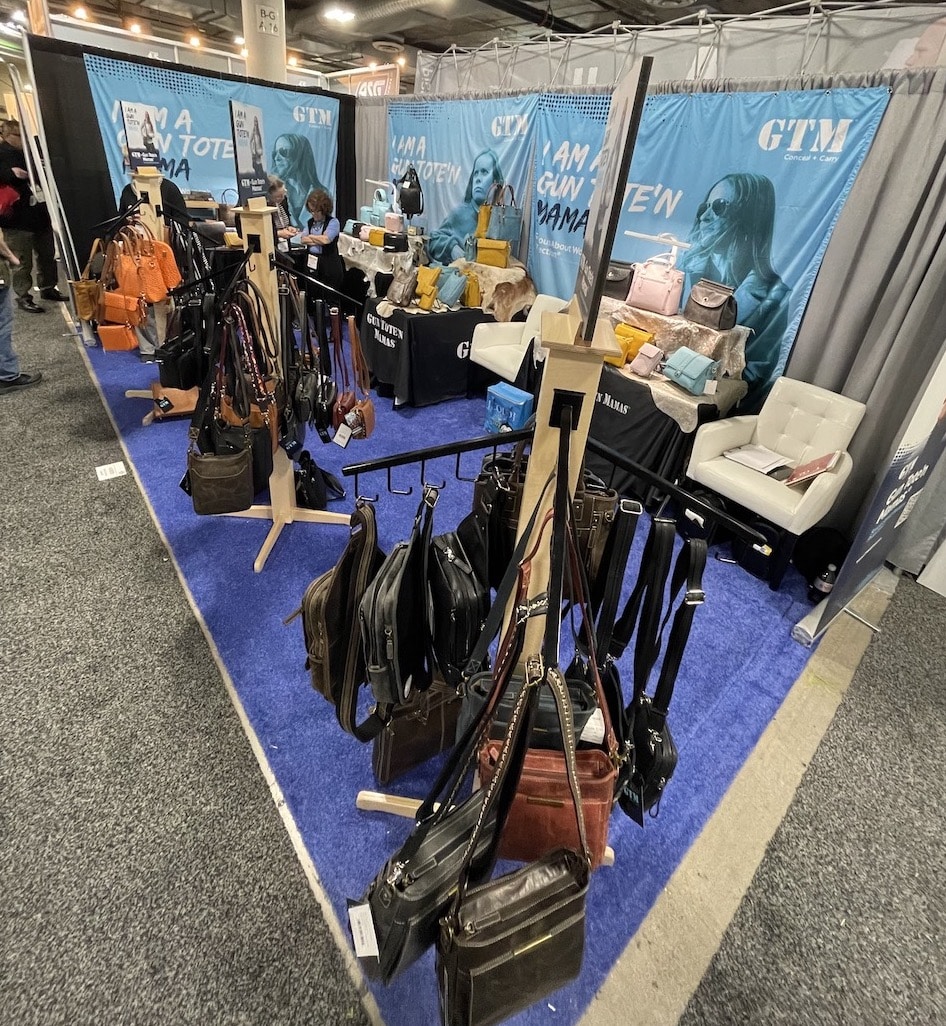 4. Most unexpected thing you've learned, while working in this industry?
How welcoming and embracing this industry is. I came from four other industries before the firearms industry. When we first displayed at SHOT Show, we were stunned because we had competitors coming into our booth saying, "We are so happy that you are here!" No other industry has been like that.
The second thing that was incredible was having the support of a large buyer who promised to stand behind us and our products no matter what.
5. Favorite product in the outdoor or shooting market right now?
Of course Gun Tote'N Mamas! My favorite is the sling backpack – it was born out of a collaboration with a women's shooting organization and is able to serve a diverse group of people. People in wheelchairs, women riding motorcycles or on horseback (to name a few). These are groups of people that the industry is still struggling to service with their products.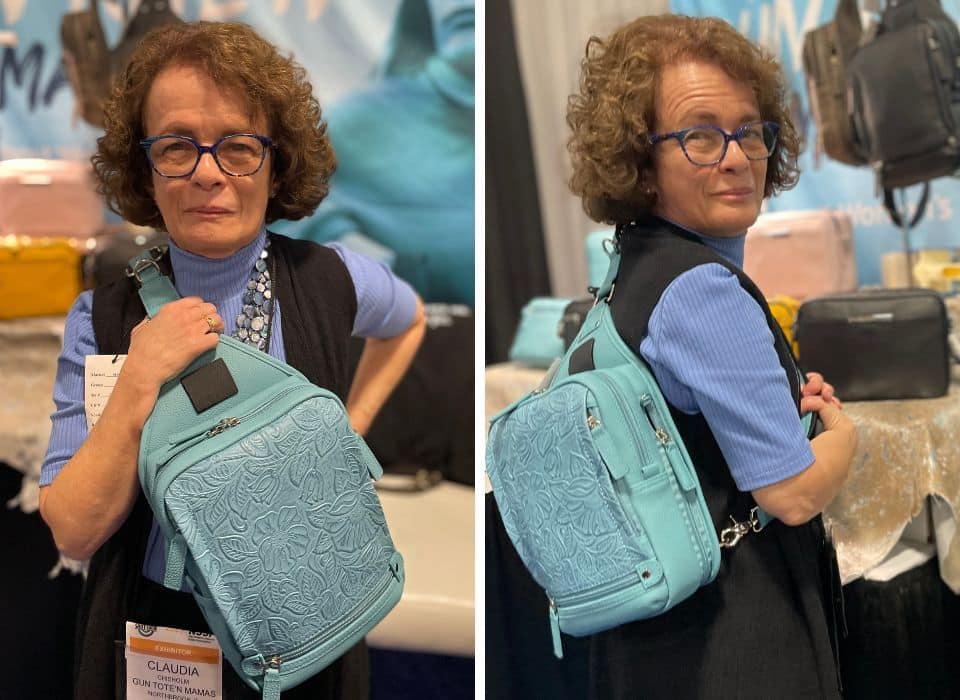 6. Let's have some fun … what weapon would you use to battle a giant?
I know that my petite size throws people off, and I'd use that to my advantage.
Follow GTM
Be sure to follow Claudia Chisholm's company GTM on Facebook, Instagram and Twitter. All of GTM's products can be purchased through their website, and they even offer personal shoppers to aid in choosing the right bag for you or your loved one.
About Jackie Richardson

Jackie Baird Richardson is an interior designer, editor at The WON and avid junker. Watch for her design tips and occasional crafting ideas, bringing the outdoors indoors. View all posts by Jackie Richardson →