Review: LACROSSE AlphaTerra Boot for Dry and Supported Feet
My reluctance to wear a short, rubber boot has ended. The new Lacross AlphaTerra is the game changer for me. I work and hunt in so many environments that I need high performance for everything. I recently tried the AlphaTerra rubber boot from LACROSSE. (The company sent me a pair to review.) Right out of the box, I thought, "This is no ordinary rubber boot; it's more like a bootie-sneaker."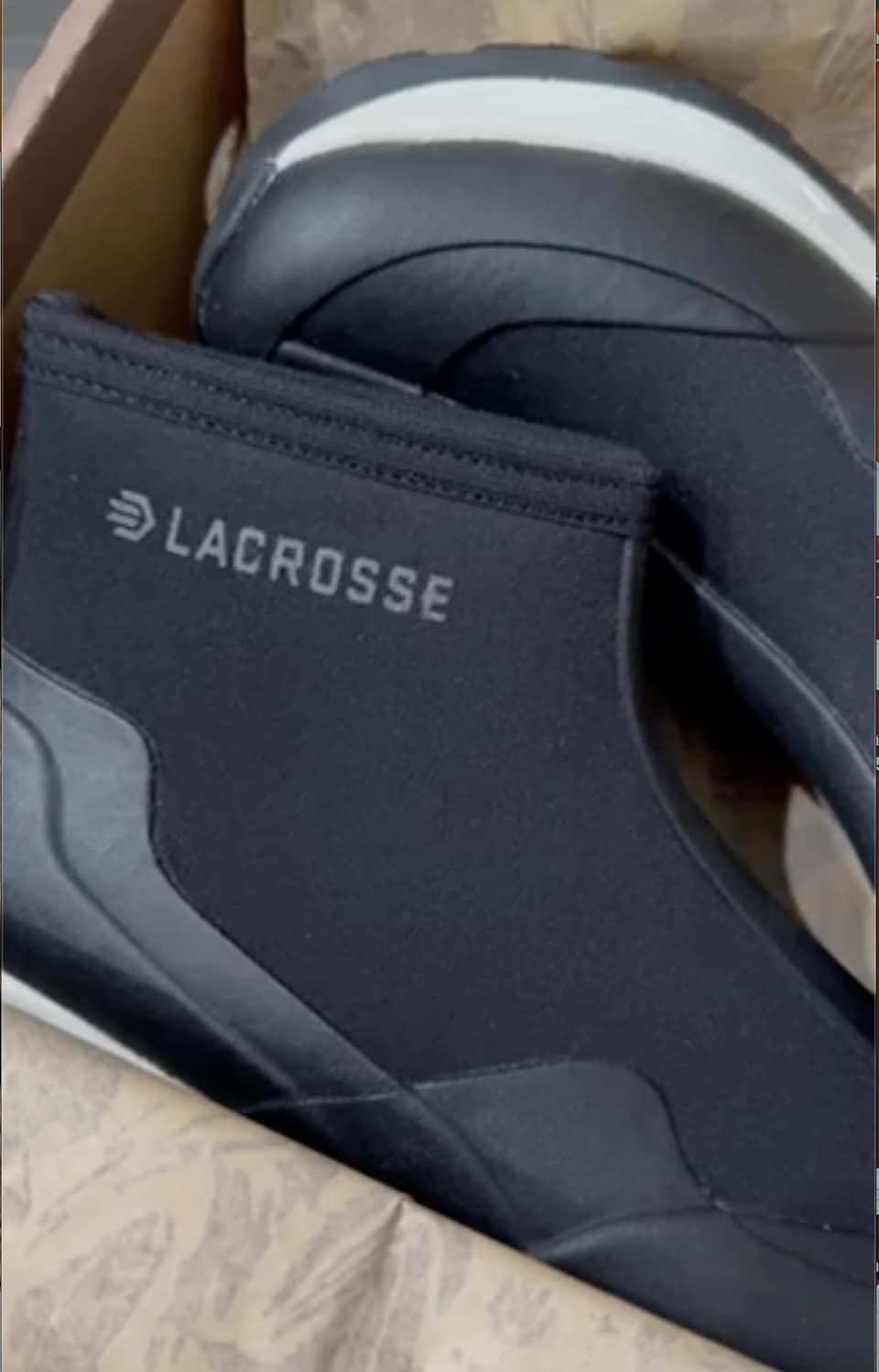 Versatility is the word I would use to describe this boot. Because it is a boot that is waterproof and fits and feels like a sneaker. Taking on any task from daily work to jumping out of the truck and getting into a tree stand, these boots will do it all.
For my field testing, I wore the boot to work on my property in the Tennessee mountains. I put them through hiking up and down hills, walking in mud, trudging through creeks and puddles and even wet leaves in the woods. My feet were comfortable and dry all day.
I wore lightweight athletic socks and my feet never felt wet or soggy. At the end of the day, I had no problem sliding them off. I was surprised at how comfortable these boots were in all the conditions I put them through.
I ordered mine in a half size up. I normally do this for any boot I plan to use hiking up and down hills and for wearing thicker socks in the winter. The fit was perfect for me. My first test was to put them on and just walk around the house. I immediately noticed the sneaker like feel. And they look great with anything from pants to leggings or hunting clothes.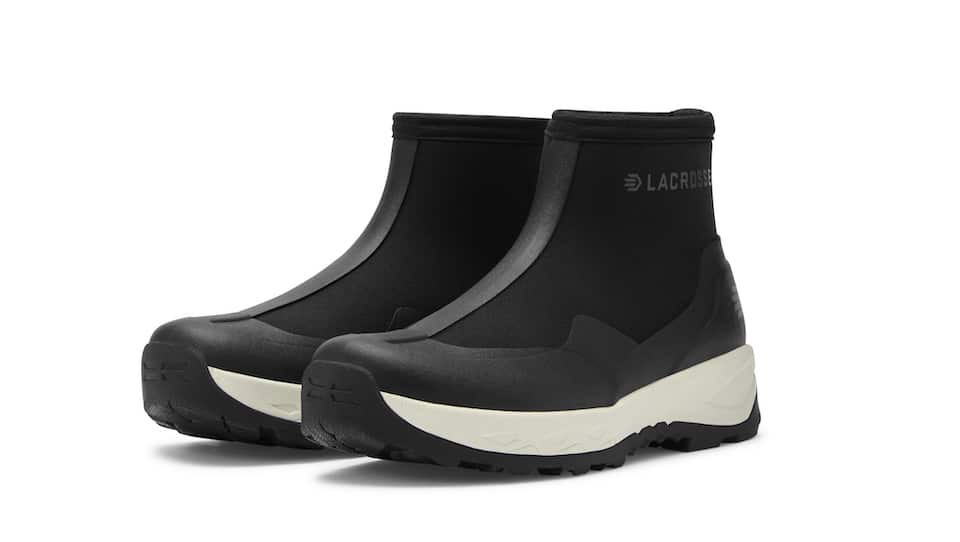 These boots are made with hand-laid premium, natural rubber over an insulating neoprene material. The amount of flex they had while walking and hiking up and down hills felt noticeable. I don't always choose a rubber boot to work in because of the weight and flex. These little booties, that weigh two pounds, not only protected my feet from the elements, but also they felt as good as some of my premium sneakers.
The outsole is made for traction – a feature I have missed in other rubber boot products. It has been designed with non-loading center lugs and larger lugs around the outsides of the soles. In the past, I've slipped and almost hit the dirt with poor traction in the wet leaves with other types of rubber boots. Having good traction elevates this design from any ordinary rubber boot.
Inside, the boot offers an EVA Midsole – supplying "shock absorption" capabilities. The feel of cushion and flex worked great to keep my feet happy for more than 16 hours in this boot. I have some foot problems from a previous injury, and I felt my arch was supported and cushioned as if I were wearing orthotics inside them. Out of the box these boots require no breaking in period.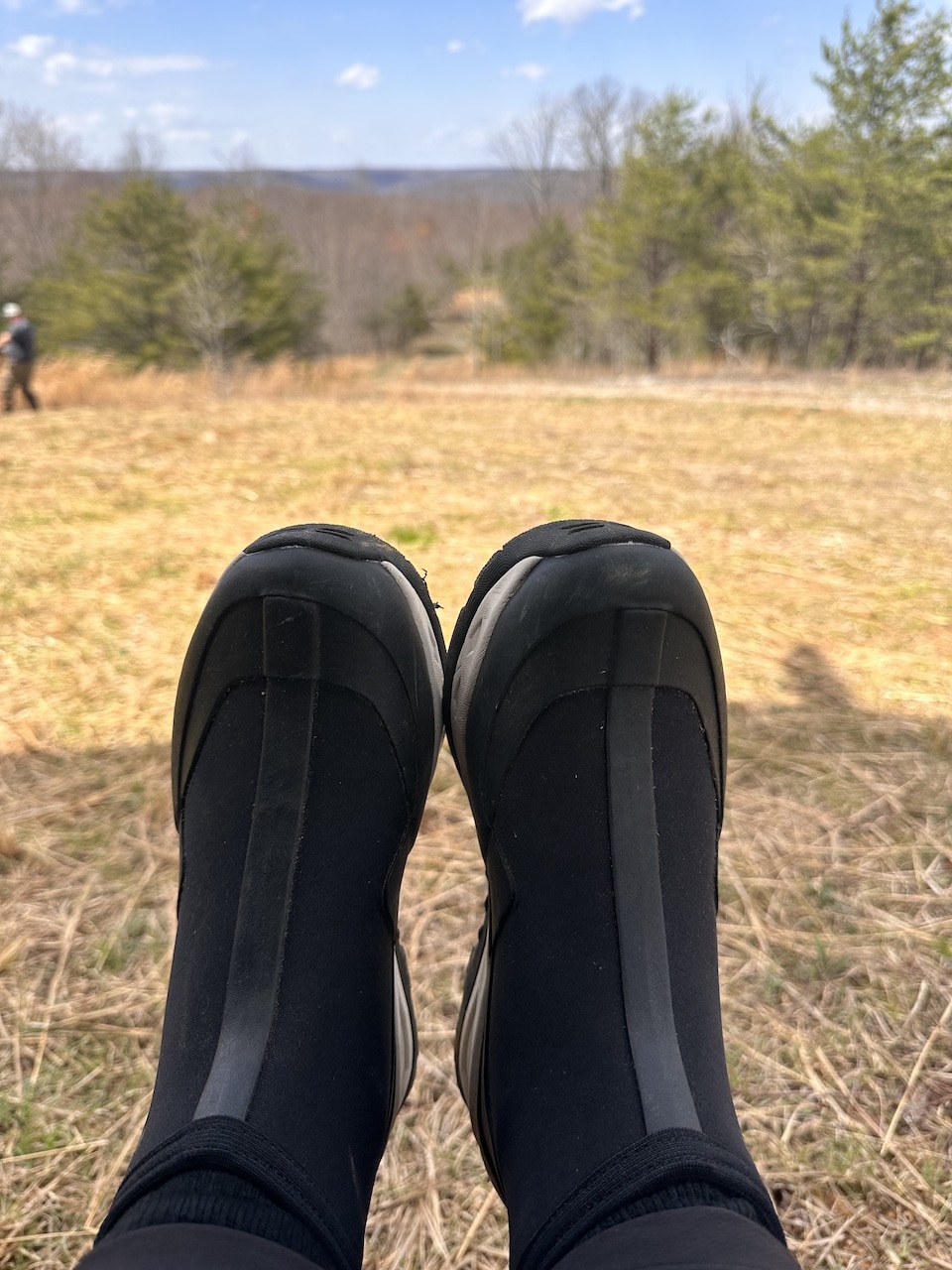 The temperature rating for the AlphaTerra is zero to 70 degrees. I have no doubt that I will enjoy these boots throughout the entire year in the South. This makes the investment worth every penny. The retail price is $160. They come in size 5 through 11 and in a medium width, in black. Not bad for a boot you can use all year long.
Note: On the website, it states these boots feature side zippers. This design element is only available in the men's line.
Check out LACROSSE's AlphaTerra boot.
About Amy Ray

Amy Ray is the owner of The Sisterhood Of The Outdoors, an organization that creates opportunities for women to hunt, shoot and fish. Amy is a pro-staff shooting instructor with Shoot Like A Girl. Amy is certified as an NRA pistol instructor and Refuse to Be A Victim instructor. As a member of the Freedom Hunters advisory board, she helps to expand hunting opportunities for servicewomen, Gold Star wives and daughters of fallen heroes. She also is an avid hunter and shooter and loves mentoring others in the outdoors.   View all posts by Amy Ray →