Stag Arms 3-Gun Rifle: Pro Features for Pro-level Performance
While many people think that all ARs are created equal, there are differences across manufacturers. Although every AR has an upper and lower, and a plethora of parts that you can change out to truly customize the firearm to make it your own, there are some facets of a good AR that set it apart. When a brand decides to incorporate as many of the desirable facets as possible, you get an AR that's a step up from being anything but "equal." By incorporating specific desirables in their 3-gun rifle, Stag has built a gun that performs at the pro-level when you need it to.
Sponsored by Stag Arms
The Barrel
Your rifle only shoots as good as the barrel will allow. Stag decided to get the biggest component of their 3-gun rifle right – meaning they use a quality barrel. For the novice gun-buyer, understanding what goes into a barrel is a good place to learn about firearms and accuracy. A quality barrel is made from good steel. And after the steel quality, the machining quality is also important. The Ballistic Advantage barrels that are part of Stag's 3-gun model are a light-weight profile, in fact, a 16-inch Hansen profile. The accuracy we've seen from these barrels is helping us to achieve first-round hits on targets out past 500 yards. The barrel is tucked into a 15-inch handguard, which also makes this rifle well-suited to competitions with long-range targets, giving you plenty of real estate for resting your rifle off a support while shooting from awkward positions.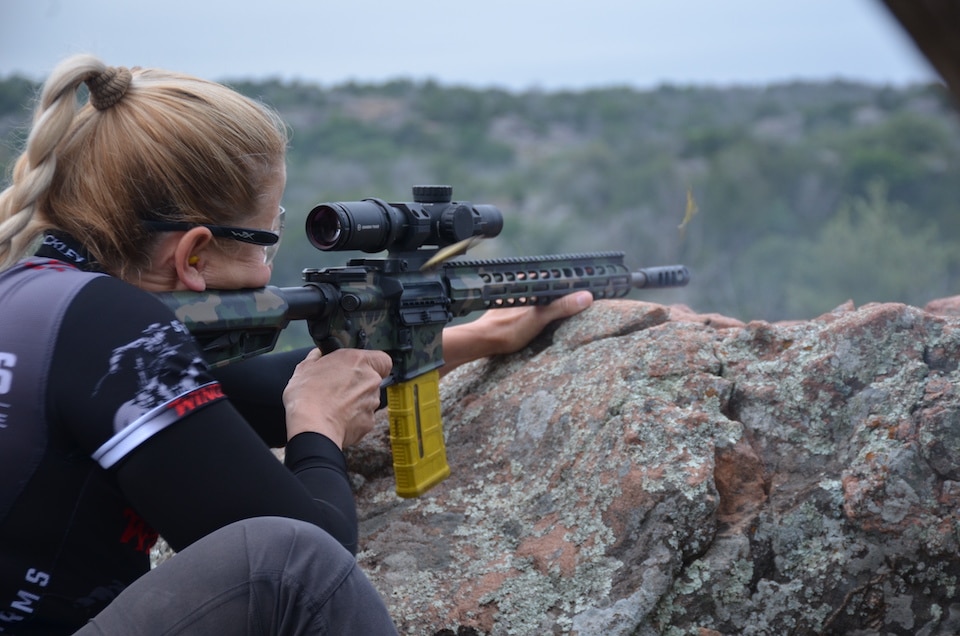 The Controls
Stag used the oversize Breach ambidextrous charging handle and outfitted their 3-gun rifle with ambi controls. Ambi controls are good not just because the rifle is appealing to more potential gun owners; ambi controls also make the rifle well-suited for competition. Often in competition, there are awkward leans, weak-side shooting and odd starts. A rifle with ambi controls means that no matter what your dominant side is, or how the person is required to manipulate it, the user has controls available at fingertip positions. The charging handle is also large, which makes it easy to manipulate when you're trying to go fast. (An additional bit that any left-handed person might like to know: Stag makes a FULLY left-handed AR, so users are not dealing with the ejection port spitting hot brass on their support-side arms.)
Another aspect of the controls that makes this rifle appealing is that the safety can either be configured with a 90- or 45-degree throw. For people with smaller hands or shorter fingers, a 45-degree safety can make it easier to manipulate the safety.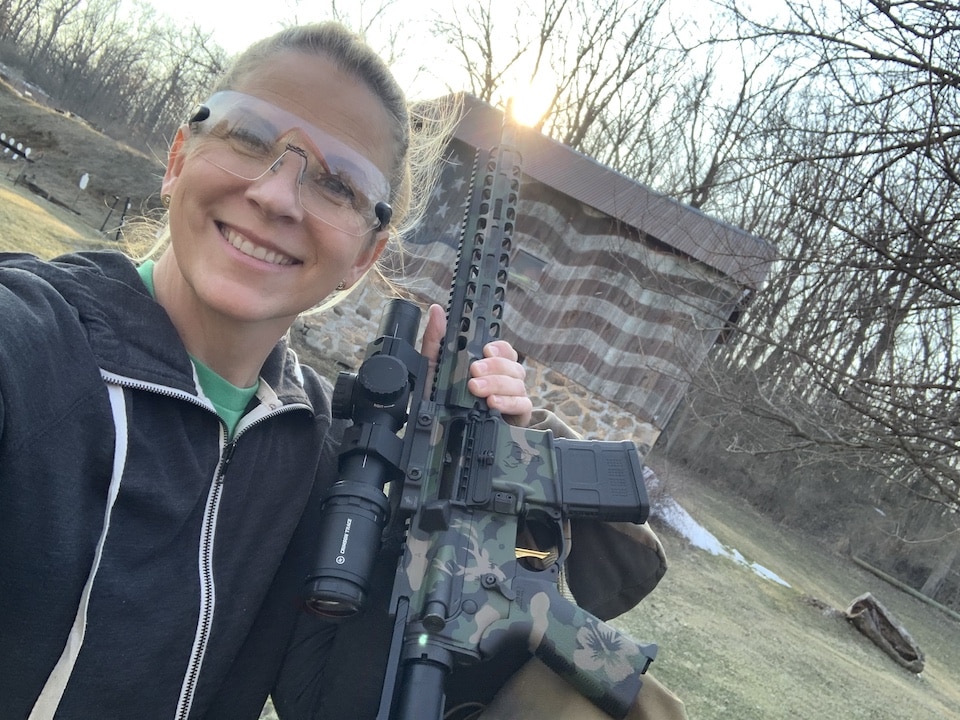 The Weight
Weighing a little more than 6 pounds, this start weight will accommodate an LPVO (low power variable optic) without adding too much to the overall weight. My current AR setup for competition has a Crimson Trace 1-8 powered optic (model: CTL 5108 ). Even with that large optic, my rifle weighs 7.9 pounds.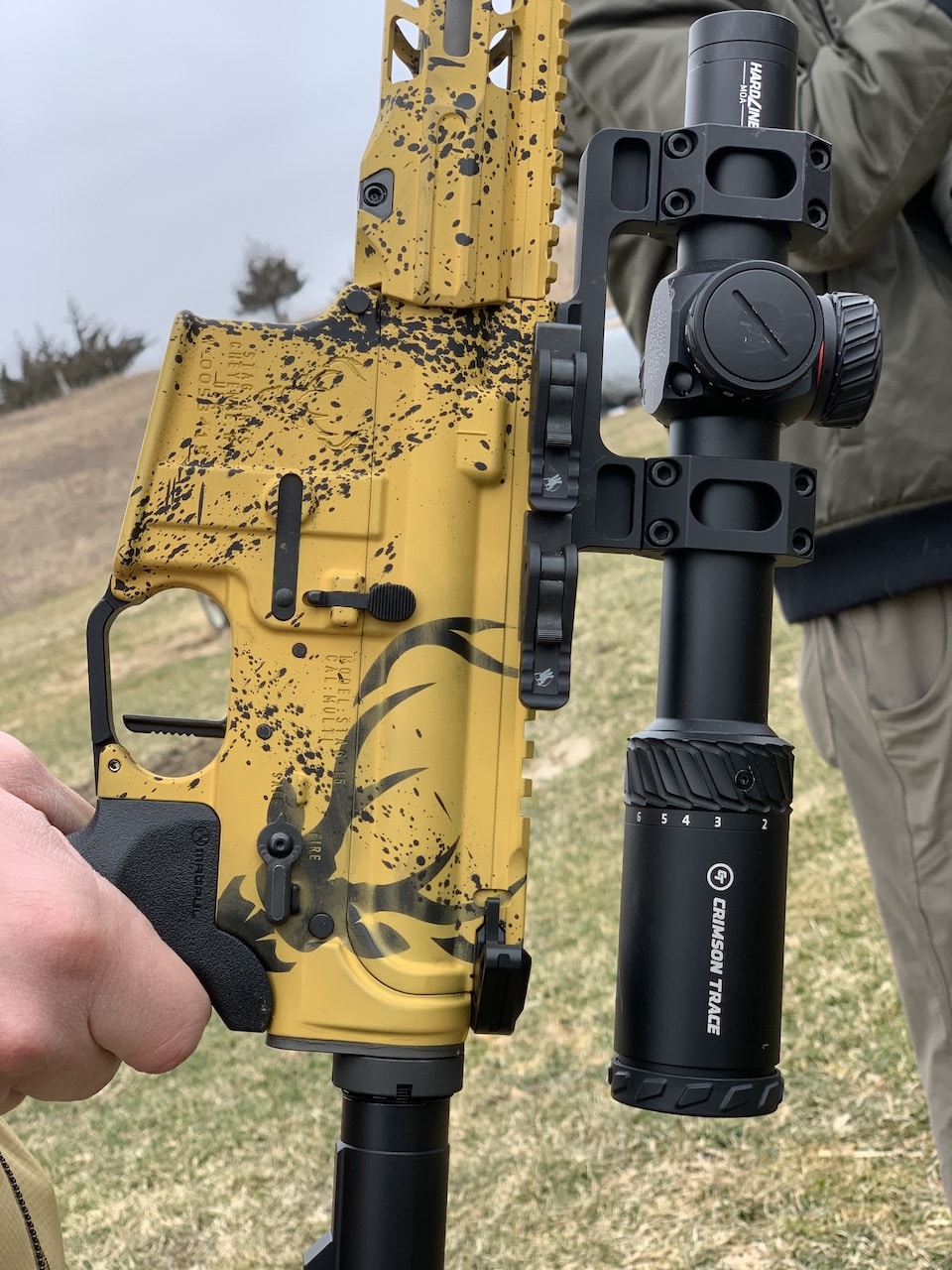 The Assembly
Aside from Magpul PMAG being built with quality parts, the assembly of this rifle is top-notch. Most competitive shooters will tell you that they tend to adjust a few things on their rifles when they first get them. This means that we tend to check torques and ensure that everything is done 100% to our personal satisfaction before we trust a new firearm in a match. Having removed barrels to get inside my Stag 3-gun rifle further, I can say that these guns are put together with care and attention befitting a solid AR.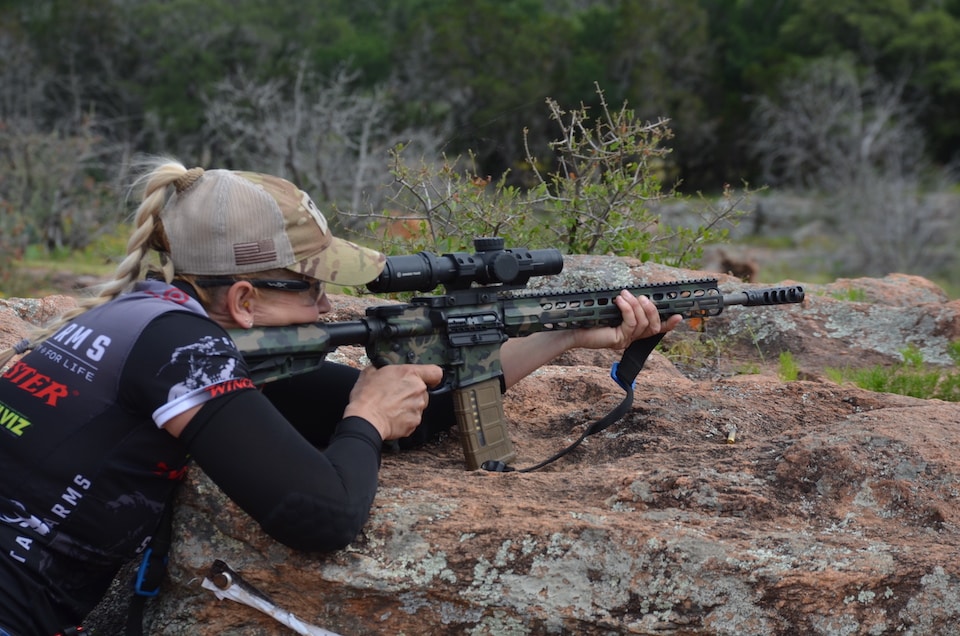 Circling Back
Circling back to the barrel – Stag Arms' 3-gun rifle comes with a barrel warranty. If you shoot the barrel out, they will replace the barrel. For competition shooters who put a lot of rounds downrange, this is the way to back your product!
Overall, Stag Arms has built a rifle that's packed with features to allow you to perform like a pro on the range. With a Magpul PMAG in the box, this rifle is ready to go upon arrival.
Prices for Stag Arms' 3-gun rifles range around $1500. Check this page for more information.
About Becky Yackley

Becky Yackley primarily competes in 3 Gun, USPSA, Bianchi pistol, but has competed in shooting since 1989 in disciplines from service-rifle, to NCAA Air Rifle and Smallbore, air pistol and a little bit of long range rifle. She shoots guns and cameras at competitions around the country, and writes in her fictional spare time. View all posts by Becky Yackley →