Spiral Gardens: Simple, Beautiful, Space-Saving and Versatile
Making a spiral garden is a fun, decorative and easy way to spruce up your garden. It requires little time with simple steps, and when used in a cottage garden, it can make the whole space feel more complete. Spiral gardens fit into practically any space, and can make a garden much more interesting.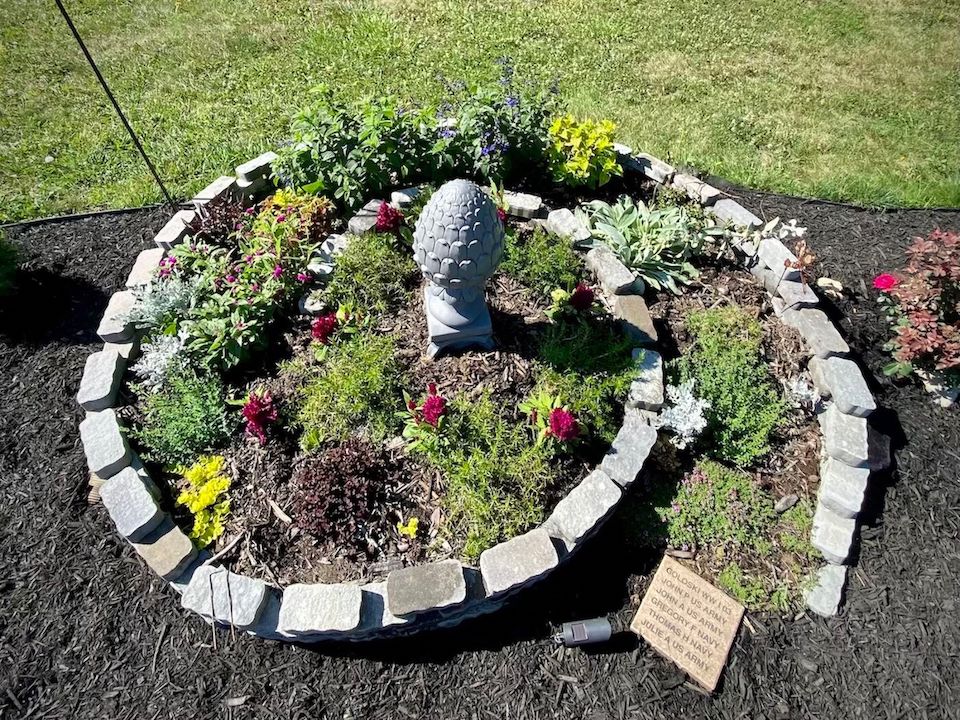 We got the idea for our spiral garden from a book written by Tanya Anderson of Lovely Greens YouTube channel. She is known for "growing beautiful plants and making useful things." On her channel, she shares how she makes things and how it ties into her garden. Tanya makes natural soaps, skin care salves, fabric dyes, recipes, garden projects and more. Her video about spiral gardens is here and she also has an article on her blog.
Why Have a Spiral Garden?
As mentioned above, spiral gardens add interest and creativity to a space. They can change the way an entire garden looks with a swooping, whimsical appearance. Spiral gardens also break up a landscape. They look great in a drift garden, a cottage garden or practically any non-formal garden. Spiral gardens are also space-savers.
Another good reason to have a spiral garden is that it can tie plants and landscape together. Many colorful flowers can look boring clumped together randomly out in the middle of nowhere, especially when the plants are all the same height. By putting them in a spiral garden, random plants come together beautifully.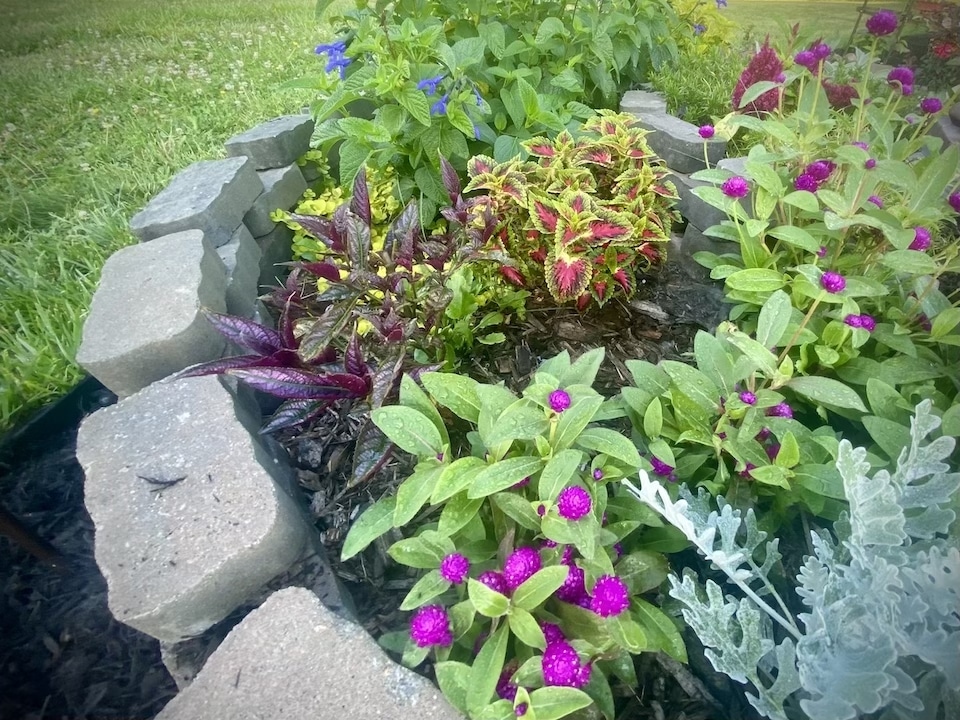 Though flowers look wonderful in a spiral garden, the garden can also be used for other purposes, such as a vegetable or herb garden. Any part of a spiral garden can be accessed easily. For example, fighting to get where the tomatoes are planted won't be a problem.
Location is key in a spiral garden. You can do what we did, and use it to cleverly conceal an ugly tree stump, or come up with something completely different. Consider making it an interesting centerpiece in a more formal garden. Get creative with where you put your spiral garden, and have fun figuring it out.
Spiral Garden Materials
Putting together a spiral garden is incredibly easy. It's also very rewarding and fun to see the finished product. Here are the steps and materials to create your very own.
bricks
soil
mulch (optional)
compost (optional)
plants – herbs, flowers, vegetables
How to Build a Spiral Garden
The steps you take to build your spiral garden are easy and simple:
1 Use bricks to create an outline for your spiral. Make sure you have enough bricks depending on the size and height of your garden. This part was very fun for me and a little bit challenging because we built ours on uneven ground. Trying to make it even wasn't easy, but it felt much more rewarding when looking at the finished outline. If you are able to level your ground, it will be easier.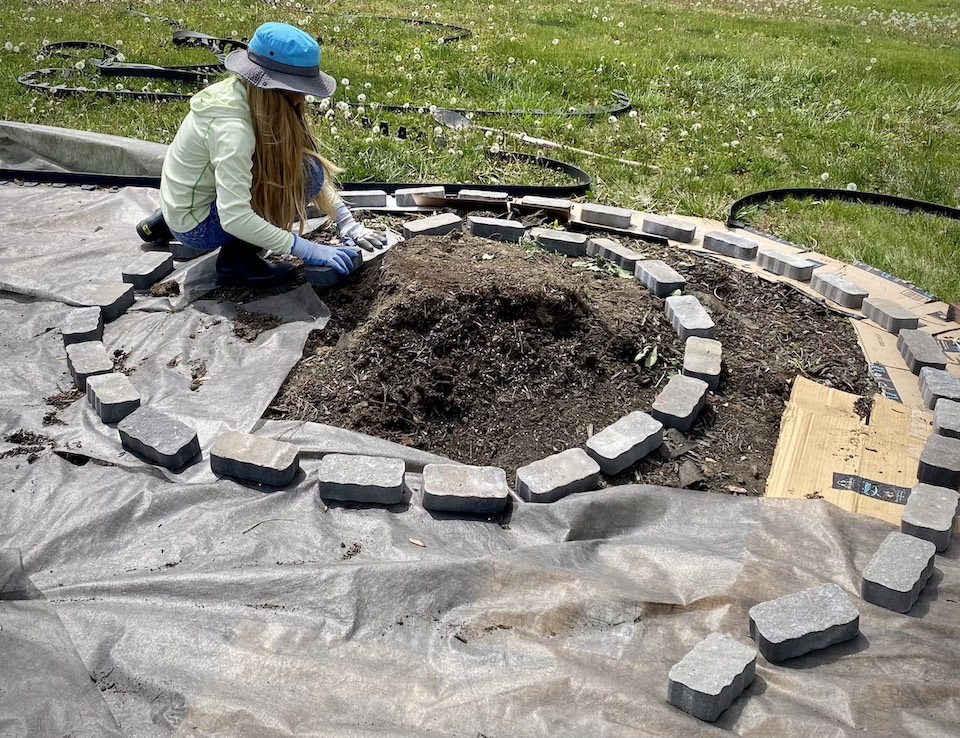 2 Once you have completed your outline, start to build up your wall. Depending on how tall it is, at the entrance, making the bricks stacked like stairs can add interest. Also, the way you stack your bricks matters too. We did ours like an airy brick wall with space between each brick. Stacking the bricks directly on top of each other can make the spiral somewhat more formal.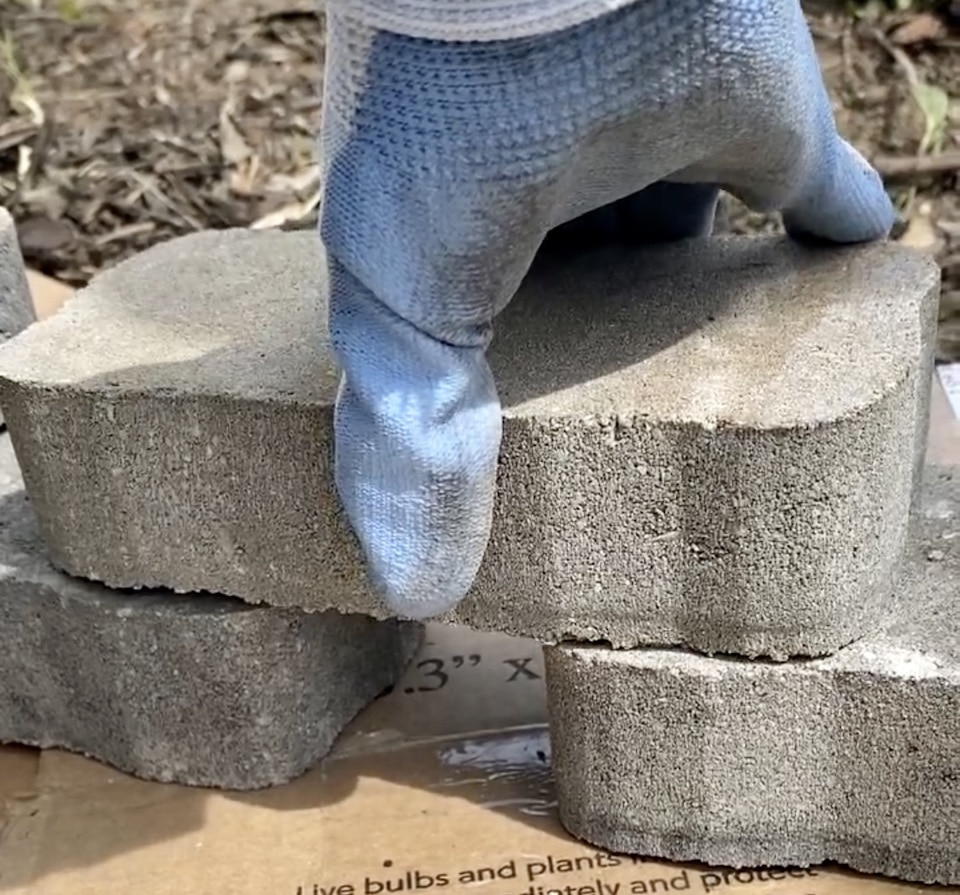 3 When you are done and satisfied with your spiral, take your soil and/or compost and fill your spiral garden either halfway or full depending on how tall your plants will be. If you have spaces in your wall, try to make sure the soil doesn't spill out of them.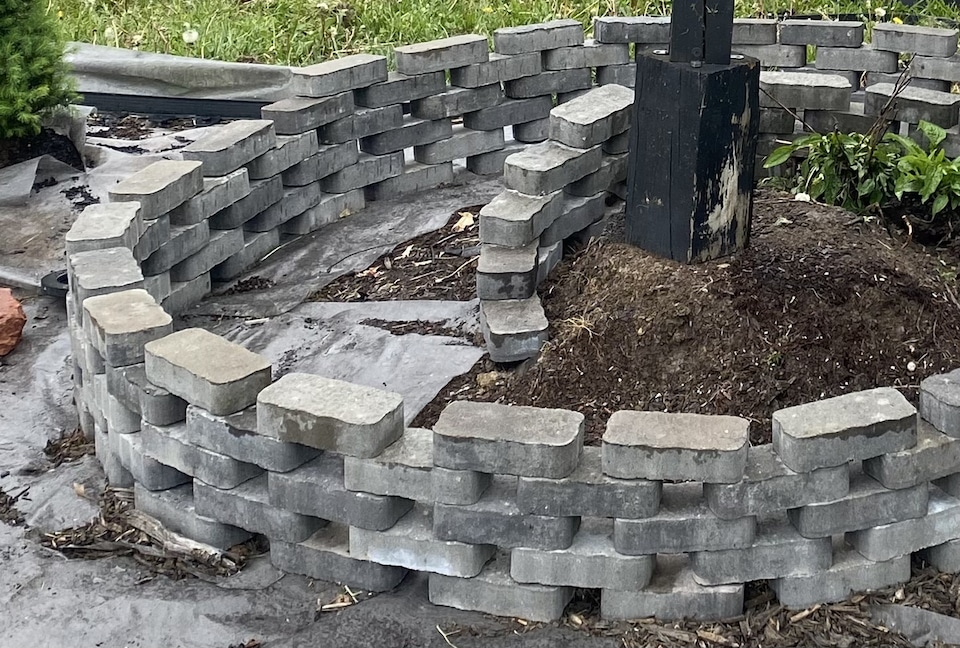 4 Time for planting! Based on your plants' spacing requirements, separate them accordingly so they can have room to grow and fill in the space. Also, it might be a good idea to put flowers or vegetables/herbs that you'll be picking in the front and in more accessible areas. Get creative with your plants!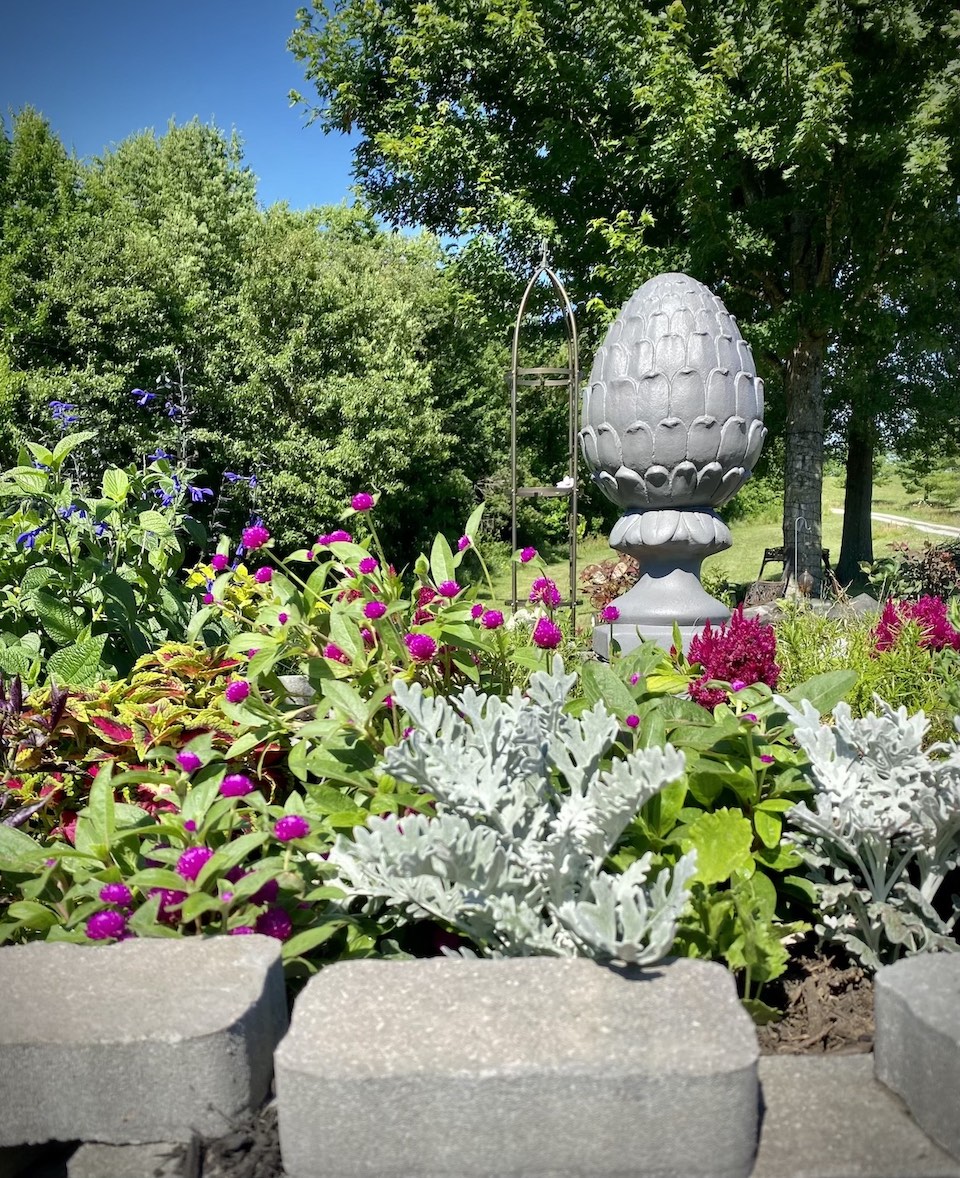 Versatile Garden Space
In our spiral garden, we mixed a lot of different types of plants. We have bulbs planted in between annuals. At the entrance, there is creeping thyme and creeping Jenny spilling out onto the mulch and in the spaces between bricks. There is tall blue salvia in the back for a change in height, and a statue sitting in the center. The colors are amazing, with blue, dark pink, yellow-green, dusty blue and purple. Our spiral garden is filled with different textures and pops of bright colors.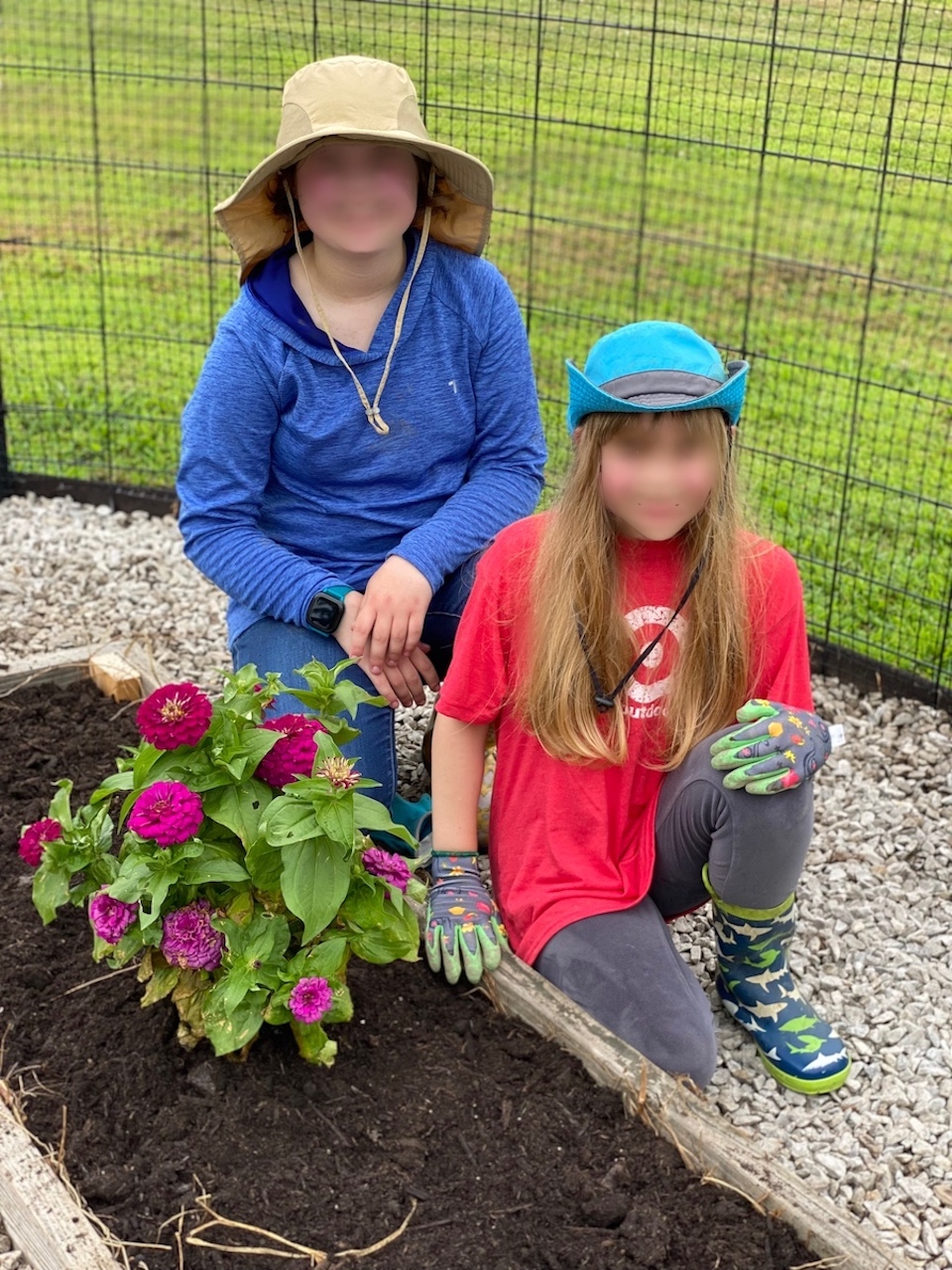 My sister, Anna, wrote a previous post about creating raised garden beds. Spiral gardens are compact and provide growing space when the area doesn't allow for a full-size raised garden. This is a huge benefit of the garden method.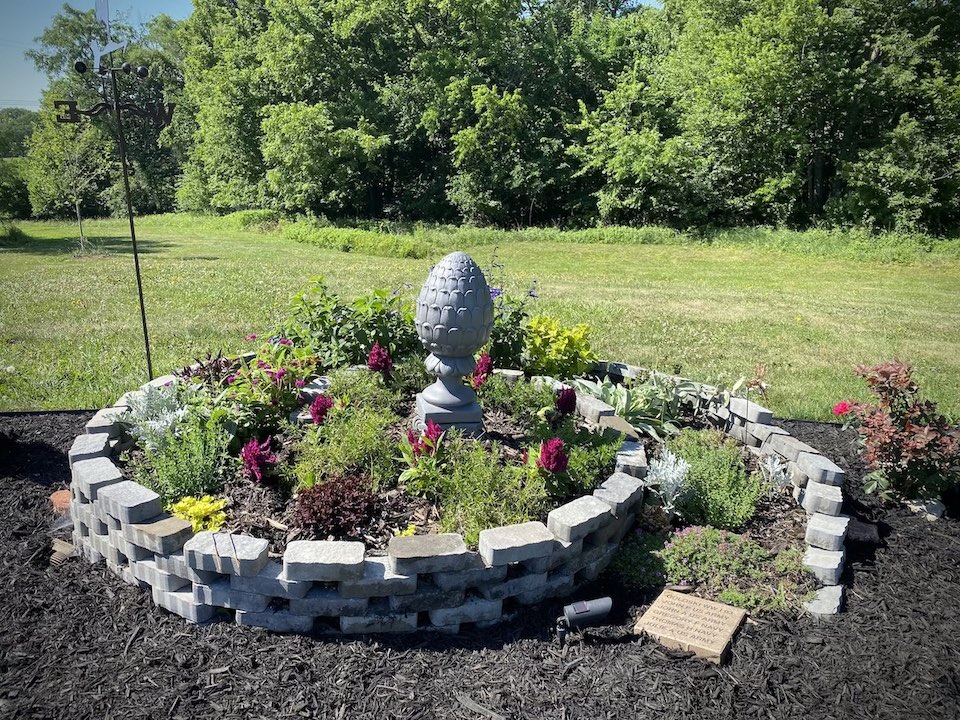 The options for a spiral garden are endless. Mixing the three themes as we did is a neat way to have a variety of plants and colors. A shade garden would be beautiful with ferns, hostas, coral bells and hellebores. A full-sun garden would be equally interesting with a mix of annuals or your favorite perennials. Have fun building yours!
Meet the Author

Meet Rose, a preteen gardener and aspiring author. An avid reader, she also loves to travel, collect rocks and write about her experiences. Rose also enjoys fishing, brainstorming ideas for books, and playing her piano and trumpet. She is currently working on her first novel while trying to keep her sister, Anna, from picking all her flowers.
About The WON

The Women's Outdoor News, aka The WON, features news, reviews and stories about women who are shooting, hunting, fishing and actively engaging in outdoor adventure. This publication is for women, by women. View all posts by The WON →