7th Annual 'Back the Women in Blue' Event Presented by GLOCK
ROUND ROCK, TX (AGirlandAGun.org) — A Girl & A Gun Women's Shooting League (AG & AG) hosted 19 female law enforcement officers for the 7th Annual 'Back the Women in Blue' presented by GLOCK, with ammunition sponsored by Federal Premium. The event took place October 25-27, 2023, at the Round Rock Public Safety Training Center. Participants were female commissioned officers, each nominated by someone in her community, from nine states, including eleven county agencies and nine municipalities and university departments.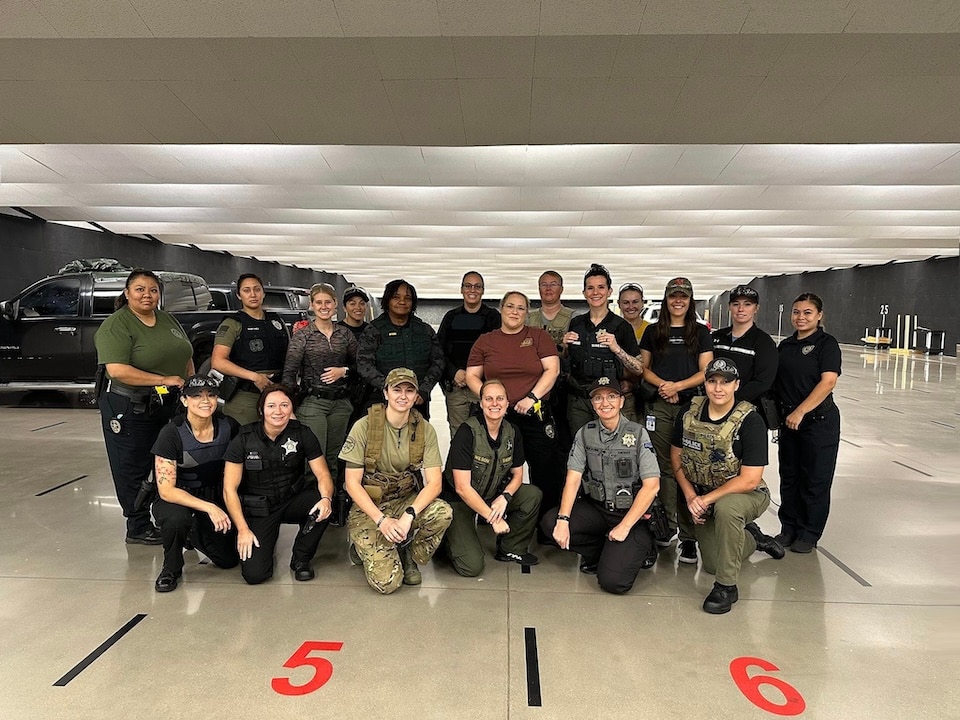 "The A Girl & A Gun community is proud to offer this unique training experience for female law enforcement officers," said Robyn Sandoval, Executive Director of AG & AG. "These women are servant leaders and role models in their communities. We are honored to give them the skills they need to stay safe,"
Lead instructor Sgt. Brian Quick of the Round Rock Police Department (RRPD), along with a cadre of instructors, provided three days of exceptional training and camaraderie:
Day 1: Welcome from Chief Allen Banks of RRPD, presentation by Chief Eve Stephens of The University of Texas Police Department (UTPD) on women in policing, vehicle close quarter battle (VCQB), force-on-force, and rappeling from a 6-story tower
Day 2: Live-fire pistol training and single-officer building clearing
Day 3: Defensive tactics
"It was such an amazing experience. I learned new skills, as well as refreshed some old ones," said Deputy Rebecca King of the Cleveland County (OK) Sheriff's Office. "The instructors were highly qualified, knowledgeable officers. I would love to learn from them again in the future."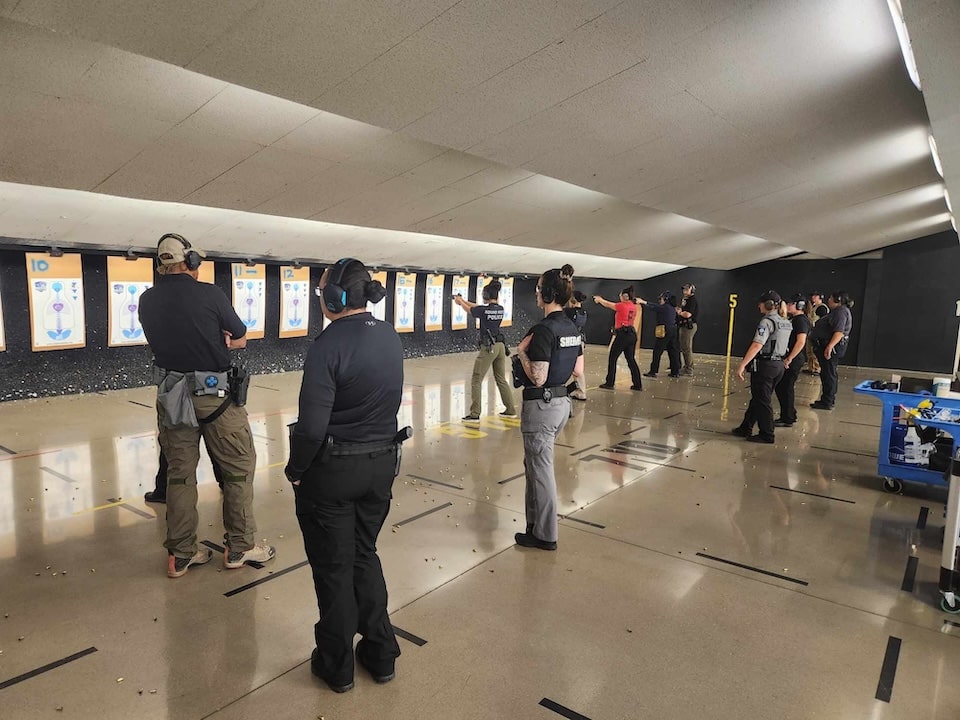 Officer Danka Milesic of the Forest Preserves of Cook County (IL) Police Department said, "I am so grateful to have met many amazing women in law enforcement from different states. It was such a unique experience — a once in a lifetime!"
"What an awesome experience!" echoed Officer Jordi LeBouef of the Livingston (TX) Police Department. "AG & AG does some pretty awesome things, but putting this on for female police officers is amazing!"
"Thank you so much to Robyn Sandoval and AG & AG for supporting female LE," said Deputy Laci Pierce from the Liberty County (TX) Sheriff's Office. "This was an awesome class! I made so many new friends across the U.S. Go check out the organization if you're a girl who has any interest in guns."
AG & AG hosts 'Back the Women in Blue' for female law enforcement officers each autumn, as well as many competitive matches and civilian training events throughout the year. For more information, visit AGirlandAGun.org/back-the-blue.
About A Girl & A Gun
A Girl & A Gun (AG & AG) is a membership organization whose events are successful stepping stones for thousands of women entering the shooting community by fostering their love of shooting with caring and qualified instructors who coach them. AG & AG breaks barriers for women and girls in self-defense, and in pistol, rifle, and shotgun shooting sports by welcoming beginners to learn the basics of safe and accurate shooting and providing experienced shooters with advanced-level opportunities. The club has members in all 50 states and hosts recurring Girl's Nights Out at hundreds of ranges throughout the United States.
For more information about A Girl & A Gun Women's Shooting League, or to learn how to join, please visit AGirlandAGun.org. Follow AG & AG on Facebook, Instagram, Twitter, YouTube, and Pinterest for social media and corporate news.
About The WON

The Women's Outdoor News, aka The WON, features news, reviews and stories about women who are shooting, hunting, fishing and actively engaging in outdoor adventure. This publication is for women, by women. View all posts by The WON →