'Danner in the Details' newsletter enables Danner community to share stories
PORTLAND, Ore. Danner, a leading designer of premium work and outdoor recreational footwear, announced today it has recently launched Danner in the Details, an email newsletter for its loyal customer base.
Danner, with 76 years of master craftsmanship in footwear innovation and design, created Danner in the Details as a monthly "content-based" newsletter, where consumers can read and share stories, learn about unique offerings such as Danner's recrafting service, and see highlighted examples of other craft-products, most recently craft beers.
Each Danner in the Details edition will also inform readers about a new-featured dealer, where consumers can try on Danner products and enjoy the benefits of what crafting higher standards truly means.
"Our goal with Danner in the Details is to give our customers a voice in how our products work for them in all aspects of their lives," said Bryan Finke, Director of Marketing for LaCrosse Footwear, Inc., parent company of Danner. "Providing the opportunity to share stories, learn about new products and services, and celebrate craftsmanship on a personal level is a simple way for us to stay connected to our loyalists, and them to us."
To sign up for the Danner in the Details e-mail newsletter, visit www.danner.com
About Danner, Inc.
Danner designs and manufactures a complete line of innovative, functional and performance footwear for experts in the work and outdoor markets. With a commitment to craftsmanship, Danner continues to build on the Company's 76-year heritage of making premium-quality hiking, hunting, occupational, uniform and rugged casual footwear for men and women. Located in Portland, Ore., Danner is a wholly owned subsidiary of LaCrosse Footwear, Inc. For more information, please visit www.danner.com.
17634 NE Airport Way • Portland, OR 97230 • 800.345.0430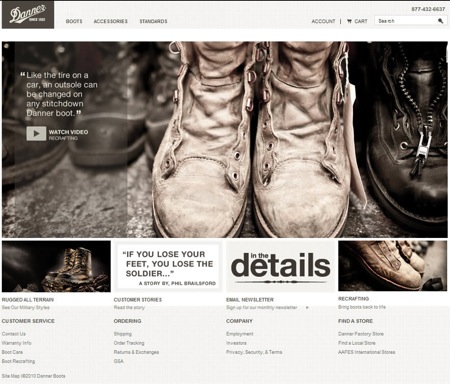 About The WON

The Women's Outdoor News, aka The WON, features news, reviews and stories about women who are shooting, hunting, fishing and actively engaging in outdoor adventure. This publication is for women, by women. View all posts by The WON →
The Conversation