OffBeat: Thanks to BOW, Sara Ahrens likes flu flus with snaro tips
The last time I tried something new was about a year ago when I decided to learn archery. It was something I discussed with my husband for a while. We love to hunt and I thought bow hunting would give me an advantage over the other hunters who surround us.
One thing I have learned in my marriage is if I want to do something, I just need to go out and do it. For instance, whenever I want to paint a room in my house, I just go buy the paint and start. I don't have to know what I am doing because I know my husband will help me out (or finish it) once I get the ball rolling. So, I took this same approach with archery.
Once I had sufficient Cabela's bucks accrued, I went onto their website and ordered a bow. I bargain shopped a little, figuring my son could use the bow if I didn't like it. When the bow finally came, I showed my husband. He was a little stunned. He asked in amazement how I knew my draw length, and about the pounds, what accessories I purchased. When I told him I looked online and pretty much guessed, he sighed and walked away scratching his head. He realized I was serious about learning archery and he knows better than to argue. We got in the car with my new bow and drove an hour-and-a-half to the closest Cabela's. He wanted to make sure I had the right equipment and get it properly set up.
My husband knows slightly more about archery than I do, so not a lot. What he does know, is that you can't just guess on equipment. When we got to Cabela's, the clerk advised me that I didn't have the right equipment. My husband gave me a familiar look; it's the look I get when I get in over my head. As the clerk explained all of the things I would need to start this new venture, my husband's facial expression again changed to another look with which I am also familiar. It's that look that says 'This is going to be expensive, isn't it?"
He was right! My bargain cave $250 purchase quickly turned into an $800 purchase. Who knew buying the right bow, arrows, field and hunting tips, a case, a target and a release would cost so much? Wow! In retrospect, I'm sure the whole situation was amusing to the clerk. He would ask me a question and my response was, "I don't know, you tell me." I had no preferences, because I had no idea.
It didn't take him long to realize I was clueless. I knew I wanted to learn to use a bow and I knew I could get pretty good at it since I could practice in my backyard. Once my bow and arrows were assembled, the clerk gave me about five minutes of instruction. I could tell the clerk was expecting me to be a complete disaster on the range, based on my overall lack of knowledge. Once I was told what to do and I did it, I could see his demeanor change from inconvenienced to delight as I consistently hit my target. I felt such excitement and relief that I was hitting bulls' eyes right out of the box. I noticed my husband's expression change again, but this time it was the expression I like to see. It says he's proud of me. As I sight in my bow I hear my husband telling the clerk that I am naturally good at everything I pick up. I would normally be embarrassed, but at that moment I was relieved because I knew he wasn't mad.
The downside of this whole experience, (outside of the fact that I hate to be at the mercy of a store clerk) is that I purchased some items that were not the best choices in equipment. I based my decisions solely on recommendations from the clerk, which is not how I like to operate. Since that time I have had to replace some items and that gets expensive. So for anyone who is considering taking up, or has recently taken up a new sport – I have a solution for you, it's called Becoming an Outdoors-Woman (BOW). BOW Camp is a camp that offers a variety of classes for women who are interested in learning outdoor skills and sports at a a beginner level.
A couple weekends ago, I attended a BOW Camp in Wausau, Wisconsin. (By the way, these camps are located in many states, not just Wisconsin.) They offer a variety of classes in the summer and in the winter. One of the course offerings I selected was on archery. I wanted to learn more than what I could learn on YouTube and I wanted the opportunity to ask questions. This class was not a class that spends a lot of time sending arrows down range, but it did offer me an opportunity to learn more about bow hunting, ethics and equipment. During the course I thought how helpful this course would have been to me before I purchased my bow. Nonetheless, the most exciting part for me was to learn that there are arrows called flu flus with snaro tips, which will allow me to hunt birds … if I can hit them. It sounds challenging and I cannot wait to try it.
Bow camps have many offerings, which include fly fishing, fly tying, fishing, shotgun, rifle, canoeing, kayaking, rock climbing, tree climbing, Aldo Leopold Bench making, bird identification, field dressing, chainsaw safety, firearms safety, small game hunting, wildlife habitat, boat and trailer basics and sewing with fur. There are many choices and I bet the winter courses are just as interesting. (I've heard they offer dog sledding … I'm there!) I plan on attending as many sessions as my time off and finances will allow because there are so many things I would love to learn to do. I'm sure my husband is cringing reading this article.
By the way, Mike, I need a fly fishing pole (wink wink).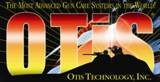 Sara Ahrens' OffBeat is sponsored by Otis Technology … "from the front lines to the hunt of a lifetime."
The Conversation