GEICO's Christiana Bradley fishes for more than bass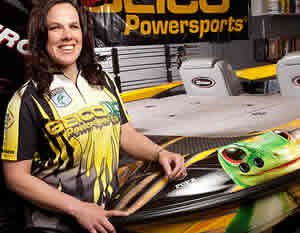 She works in insurance magnet GEICO's IT department and in her spare time? She fishes on its pro bass team. Christiana Bradley came to our attention through a contact with Steve Chaconas, an outdoor writer based in Alexandria, Va. Chaconas follows fishing and recently profiled the GEICO team, and led with facts about Christiana, and about how she does more than fish out of a boat. in his article, Chaconas schools us about fishing professionally — a great angler also needs to be an excellent marketer.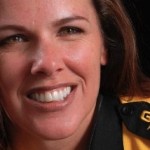 Read about GEICO's full team in the Old Town Crier.
Visit Christiana Bradley's website.
About The WON

The Women's Outdoor News, aka The WON, features news, reviews and stories about women who are shooting, hunting, fishing and actively engaging in outdoor adventure. This publication is for women, by women. View all posts by The WON →
The Conversation