Babbs in the Woods: Hot, dry, dusty, smokin' Bianchi
What a whirlwind day. What a dusty whirlwind site it was at the Green Valley Rifle and Pistol Club in Hallsville, Mo. Despite dry, hot winds, temperatures in the 90s and a schedule that dragged late at times, shooters from around the globe patiently waited their turns to shoot fast and accurately at moving targets, falling plates and from behind barricades. For them, it's an annual reunion and an opportunity to show their prowess with practical pistol moves.
The 2012 MidwayUSA & NRA Bianchi Cup, named for holster designer John Bianchi, offers the largest purse of any tournament in action pistol shooting. Held annually since 1979, it is considered one of the most difficult championships to shoot and is one part of the triple crown of action shooting sports – with the International Practical Shooting Confederation and Steel Challenge completing the trifecta of championships.
This year, my schedule only permitted me to whisk in and out, so I don't have nearly the photos of the fabulous women shooters that I usually get from this event. They simply weren't all on the schedule and there. But, I'm not complaining. And you'll see why below.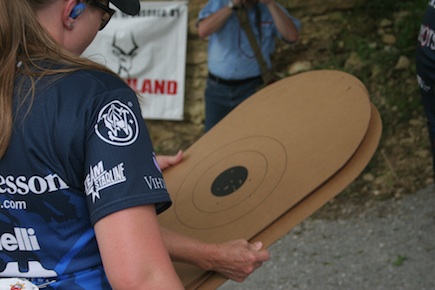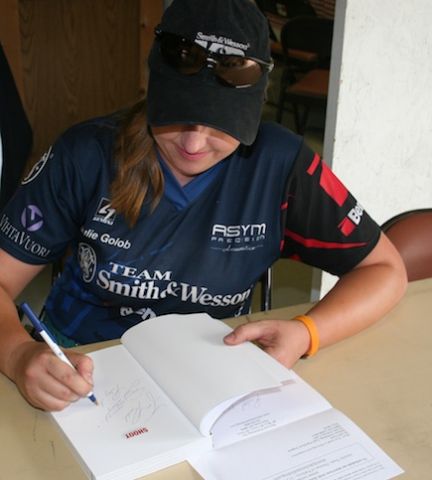 Just a little idea of what Bianchi Cup is like …
women shooting plates-desktop
About Barbara Baird

Publisher/Editor Barbara Baird is a freelance writer in hunting, shooting and outdoor markets. Her bylines are found at several top hunting and shooting publications. She also is a travel writer, and you can follow her at https://www.ozarkian.com. View all posts by Barbara Baird →