When asked how she would be bowhunting this fall, she wrote, "Nothing fancy, just on the ground!" We know she'll enjoy her hunt, and maybe it'll get a little more "fancy" with these items:
1/2 dozen Victory Pink arrows value $59.99 ( You can specify shaft size.) Also, these arrows support beast cancer awareness. So go ahead, put a pink arrow in your quiver!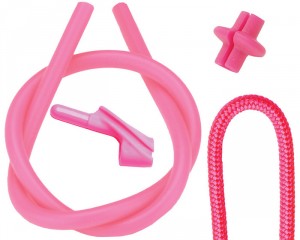 1-Pine Ridge Archer's combo pack value $13.95 (choice of color) pink, lime green or purple. Includes peep sight, peep sight tubing, soft slotted kisser button with crimps and nitro string loop.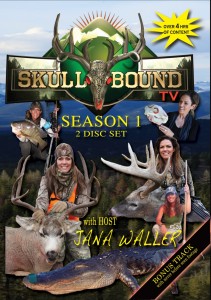 1-Season One "Skull Bound TV" DVD value $19.95 … because we are members of the Jana Waller Fan Club and she is just knock-'em-dead phenomenal in her debut series.
And, if you didn't win this WON, check out these and other items for women who really hunt at HERCAMOSHOP.COM.