Women of Beretta: The 'Gunnie' — Meagan Elizabeth Harrington
Her friends call her Gunnie, which fits this 14-year-old shotgunner from Corpus Christi, Texas. Meagan Elizabeth Harrington liked what she saw when she watched her older brother compete in 4-H Shooting Sports, so 6 years ago, she picked up the gun, swung it to the sky and started busting clays. We asked Meagan to tell us about why she aspires to someday stand beside Beretta shotgunner and Olympic champion Kim Rhode at a future Olympics trial.
The WON: How long have you been shooting and what do you shoot competitively?
Meagan: I have been shooting for 6 years now. I shoot competitively in 4H Shooting Sports, USA, NSSA, NSCA, and ATA.
The WON: What Beretta gun do you shoot in competition?
Meagan: I shoot either the Beretta 682 Gold E 12 gauge or the 692 12 gauge. My 692 is currently at Wenig getting a new stock fitted to me, so I'm shooting the 682 until my stock is ready.
The WON: How long have you been shooting for Beretta?
Meagan: I have been shooting with Beretta going on 3 years now.
The WON: What do you tell women when they ask you why you shoot competitively?
Meagan: When women ask why I shoot competitively, I give them various answers. First, I tell them that I love to shoot and it is my passion. I tell them it helps with self-confidence, it helps you learn gun safety while having fun doing so. I tell them I shoot competitively to show the boys that a girl can do anything they can!
The WON: What's the best way for a woman to get into the shooting sports?
Meagan: The best way for a woman to get involved with the shooting sports is to visit a local gun club and ask lots of questions. It also helps to be encouraged by other women. Sometimes shooting with a man is intimidating, so it would be nice to learn with other women who also enjoy the sport. Here in Corpus Christi, we have a group called the "Lady Hot Shots." The LHS shooting club is all women (no men are allowed unless they agree to wear a tutu and shave their legs). The ages in the club range from 14 to 82. All of the women in the group help each other by learning the basics and fundamentals of shooting. We also participate in fundraising events, shoot together, gather for meetings, etc.
The WON: Why do you like your Beretta?
Meagan: I like my Beretta because this is the first shotgun I ever picked up! When I started shooting 6 years ago, it was hard to find a gun that would fit my small body frame and be able to hold up and shoot for a period of time. My only option was a Beretta 391. I have many sentimental memories with it, including shooting many of my personal records with it. I love the way Beretta feels and the fact that Beretta is well known in the shooting industry. Here in Texas, if you tell people you shoot with a Beretta, they know exactly what you are talking about and can instantly bond sharing similar interests in hunting and shooting sports.
The WON: What do you like to do when you're not shooting?
Meagan: When I am not shooting, I like to play the piano, run in cross country and spend time with my family and friends.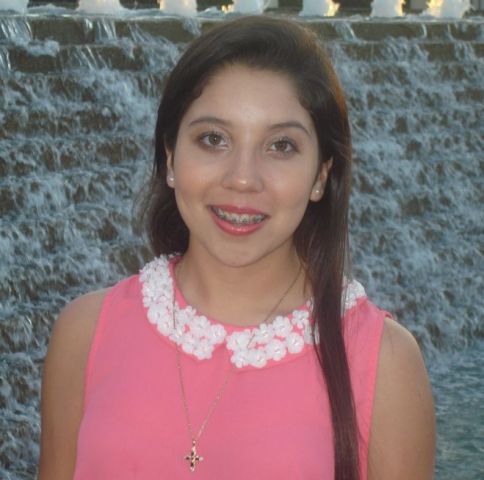 The WON: What are your plans for this school year?
This fall, I competed in many events, including sporting clays shoots, as well as continuing my training in Bunker Trap. I also participated in fun shoots and fundraising events. I actively shoot all disciplines in 4-H (skeet, trap, whiz bang, sporting clays, international skeet, bunker trap). Even though 4-H is in the off-season, I keep practicing as good practice makes for some good shooting!
Learn more about Meagan Harrington online at Beretta. Visit the Beretta shop with Meagan's picks.
About Barbara Baird

Publisher/Editor Barbara Baird is a freelance writer in hunting, shooting and outdoor markets. Her bylines are found at several top hunting and shooting publications. She also is a travel writer, and you can follow her at https://www.ozarkian.com. View all posts by Barbara Baird →