More women fishing
Various reports are pointing to the upward trend of women fishing. More women fishing means more families fishing and more investment of dollars into the world of angling, along with lots of intangible benefits.
At last official count, 33.1 million Americans fish. At least 27% of these anglers are women. You do the math. The latest National Survey of Fishing, Hunting, and Wildlife-Associated Recreation (2011) reported that 89% of all anglers live in metropolitan areas, dispelling the myth that fishing is for good old boys on bayous and fishing ponds.
The national survey is conducted every 5 years by the US Fish and Wildlife Service, and fortunately, the numbers for hunting, fishing and observing wildlife were up by 3% since the last survey.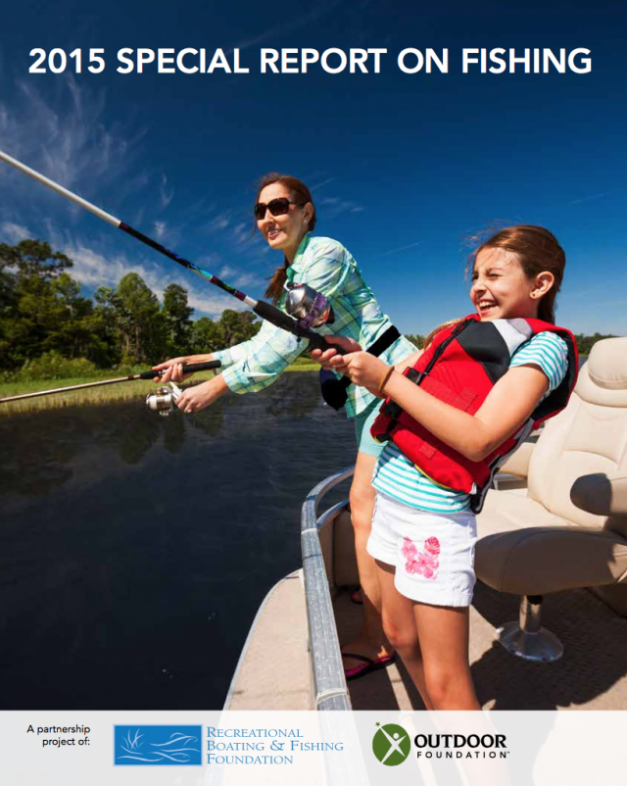 RBFF Report shows more women fishing for the first time!
In fact, the Recreational Boating and Fishing Foundation (RBFF) partnered with the Outdoor Foundation to conduct research, and reported in a recent press release that 46 million Americans, age 6 and older, fished last year. That shows that the numbers are trending upward. More than 47% of newcomers to fishing are women. And there's more to this report, which you can find here:
Outdoor Activity – Among adult outdoor participants, fishing is the second most popular outdoor activity
Newcomers – More than 2.4 million people, had their very first fishing experience in 2014
Women anglers – Over 47% of first-time fishing participants are female
Social – Nearly 82% of fishing trips involve more than one person
Youth – Fishing participation as a child has a powerful effect on future participation – more than 85% of adult anglers fished as a child, before the age of 12
Future Participants – Almost 4.3 million youth (11%) would like to try fishing, a growth opportunity for the industry
Number of outings for Hispanic participants – Hispanic Americans fishing participants average 25.8 days on the water per year; over six days more than the average for all fishing participants (19.4 days)
Spontaneous – 81% of fishing trips are spontaneous or planned within a week of the trip
Motivation – Spending time with family and friends continue to be the largest reason to participate in fishing, specifically, 72.2% for ages 6-12 and 66.8% for ages 13-17
If you're interested in learning to fish, or boat, check out Take Me Fishing, an online resource that will help you buy a fishing license or boat registration, and educate you on how to fish. You can find great fishing opportunities near you, and share your #FirstCatch at the website and on its social media outlets.
And there's more to find at Take Me Fishing
Fishing by species: Learn the types of fish you're going to be catching. Learn how to release them properly and to clean them, too.
Learn how to fish: Watch videos with your friends and family on techniques for casting, reeling and fish handling. Read tips from pro anglers.
Boating safety: PFDs, first aid kits, and more is required for a safe, fun outing on a boat.
Top places to fish and boat: Take Me Fishing lists America's top 100 family fishing and boating places.
Boat selector: Let Take Me Fishing help you choose the boat of your dreams, or the best one for your purposes.
Take Me Fishing is affiliated with the Recreational Boating & Fishing Foudnation. Its mission is to implement an informed, consensus-based national outreach strategy that will increase participation in recreational angling and boating and thereby increase public awareness and appreciation of the need to protect, conserve and restore this nation's aquatic natural resources.
About Barbara Baird

Publisher/Editor Barbara Baird is a freelance writer in hunting, shooting and outdoor markets. Her bylines are found at several top hunting and shooting publications. She also is a travel writer, and you can follow her at https://www.ozarkian.com. View all posts by Barbara Baird →