Camo Lifestyle Series #1: 11 Ways She Can Wear Camo When Not Hunting
Camo is cool. We've decided to write a series on the many ways to wear and display camo when you really don't need it. Welcome to the Camo Lifestyle Series, and in this first installment, our Babbs found 11 ways a woman can wear camo — even when she's not hunting.
Whether it's to show your support of the military, show that you love the outdoors, or make a lifestyle statement about hunting, here are 10 ways to wear it this fall season. Or, hey … you might be one of those folks who likes the fact that you can pair a lot of different pieces of clothing with one piece of camo.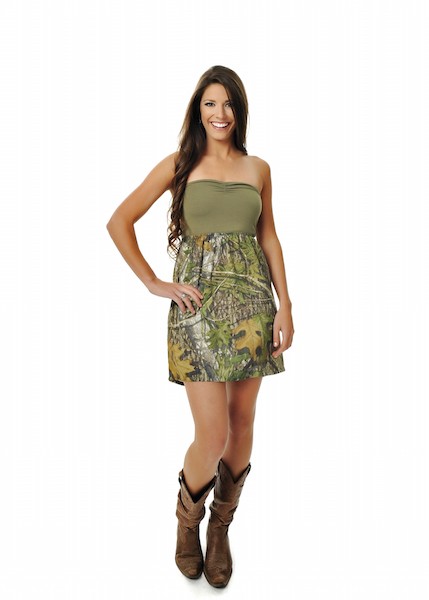 First of all, we would never do a round-up like this one and not include our friends at Girls with Guns Clothing. Check out this tube dress, in olive and Mossy Oak. It even sports the Girls with Guns logo embroidered on the back of the bodice. Imagine this one with a cute denim jacket and/or leggings later. $49.99
Anthropologie offers camo crop pants in stretchy denim. $228
Made of 100% cotton, this canvas tote means business. Looks sturdy and imagine your books or papers or other flotsam and jetsam in this bag. From Gap. $41.99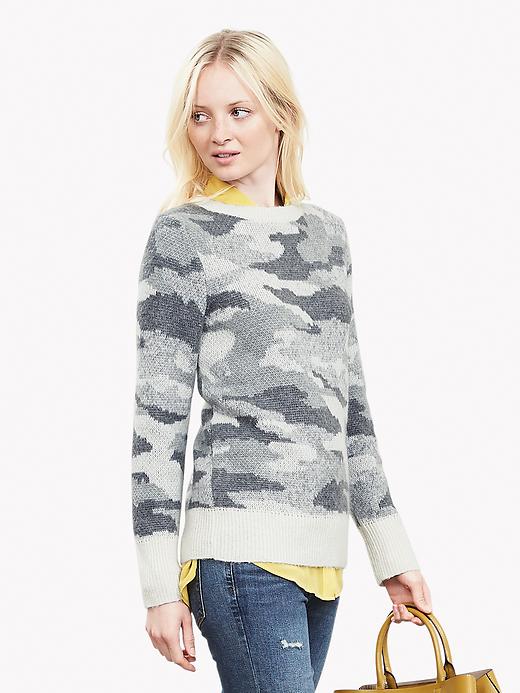 Sweater weather is around the corner everywhere! Here's a classic crew in 30% Acrylic, 30% Nylon, 20% Wool, 20% Mohair, from Banana Republic. In gray and olive textures. $79.50
Take a run or hike, or even a hot yoga class in compression crops from Old Navy, made of polyester and spandex. $26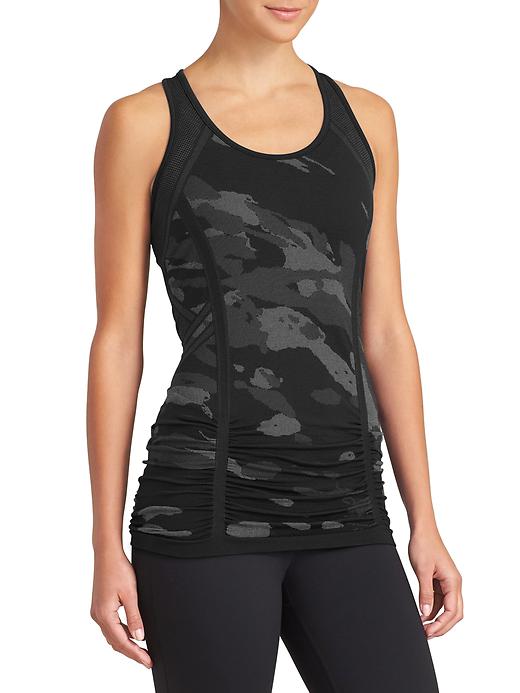 Continuing with our work-out theme, how about getting physical in this Athleta tank top, made of high tech-fabric that doesn't stink (natural silver salts in the fabric) and comes with customized cooling? In charcoal grey or purple camo. $49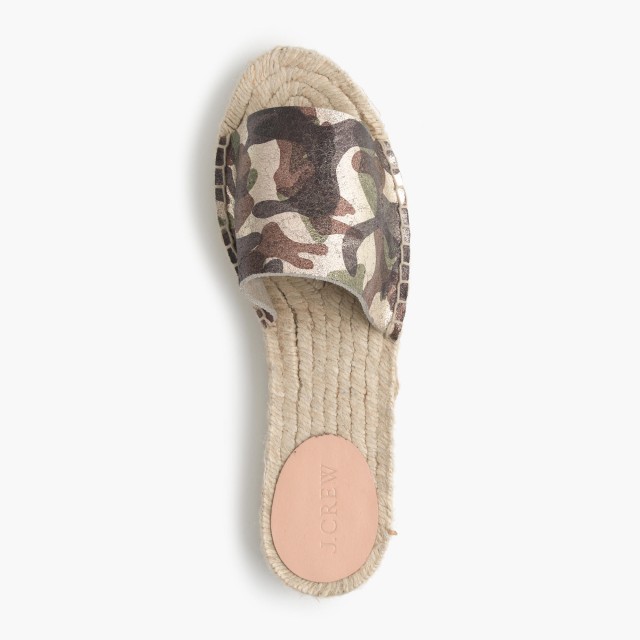 I know lots of divas who would wear these funky espadrilles, don't you? I'm thinking, especially, of the founder of DIVA WOW, Judy Rhodes. I know she'd slip these on and enjoy them. From J. Crew, with a leather upper and made in Spain. $39.99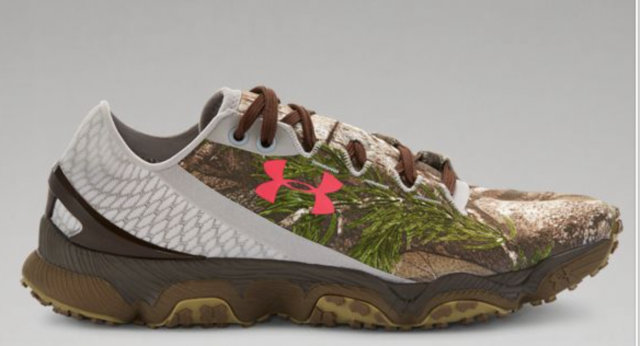 You've got places to go and people to see. I just purchased my first pair of Under Armour shoes, and wowzahs — they are comfy and great to wear all day. These SpeedForm trail running shoes come highly rated and in Realtree AP-XTRA for $99.99.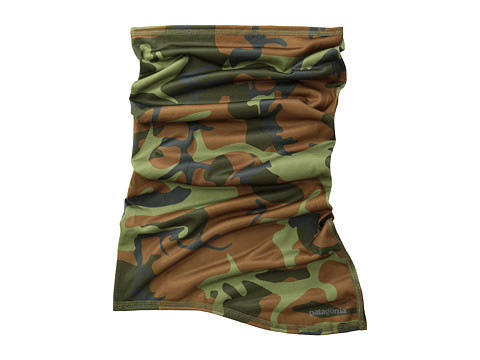 Wait! It's a head wrap! It's a neck gaiter! It's a headband! It's Patagonia's printed sun mask, made of light polyester and found at Zappos. It also comes in a lovely River Run pattern, too. $29
Go ahead, tell the world you hunt with this trendy trucker hat from American Eagle Outfitters. Perfect for bleacher sitting, while facing the sun and also, bad hair days. $25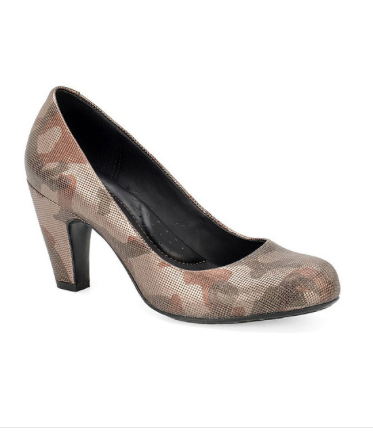 I'm a Born shoe freak. I mean, if they are from Born, they're going to be comfy. Imagine what a surprise these Born Sabrina pumps will add to a little black dress, a suit, your favorite jeans? $140 (Dillards)
Next in the Camo Lifestyle Series — how HE can wear camo and look cool, and not all Elmer Fuddster.
About Barbara Baird

Publisher/Editor Barbara Baird is a freelance writer in hunting, shooting and outdoor markets. Her bylines are found at several top hunting and shooting publications. She also is a travel writer, and you can follow her at https://www.ozarkian.com. View all posts by Barbara Baird →