The Best from TeamWON
It's that time of the year to focus on the best from TeamWON. Usually, I scour Google Analytics and highlight the posts that generated the most attention, but this year, I wanted to do something different.
I asked our columnists to choose one of their favorite posts from the past year.
Julie Golob, "Julie G."
I learned that women can bond in the blind, too! So many people think that hunting is for men, but there's something that happens in that metal box and has nothing to do with what chromosomes you were born with. Learning more about the challenges and rewards of politics through Diane's experiences, Cheri's can-do/will-do attitude and of course spending time with you and our great snow geese adventure, Barb, was not only fun and memorable, but also an experience I will cherish.
Women seem much more reluctant to give waterfowl hunting a try. Maybe it's all the gear, the cold and the wet that makes it less desirable. Turkey and deer hunting are often the gateway experience, but I think waterfowl hunting, because its so social is a great opportunity too. It was nice to get women who weren't interested in it before wanting to learn more.
Christine Cunningham, "The Edge"
My favorite column was "The 7 Duck Commandments" because the process of writing it gave me something back. Even when I know a subject, distilling it to the basics and covering the bases so that it has value to readers takes mental work. It made me smile to realize that while dinner table and party etiquette is something I sometimes want to escape when I go afield, there is still a code or set of rules worth following whenever we share time and space with others. Ironically, sharing outdoor rules gave me a better appreciation for the house rules I tend to want to break (why do I have to take off my shoes?).
Vera Koo, "Vera Koo"
Dolls to Guns — My Journey to the Competition Shooting Sports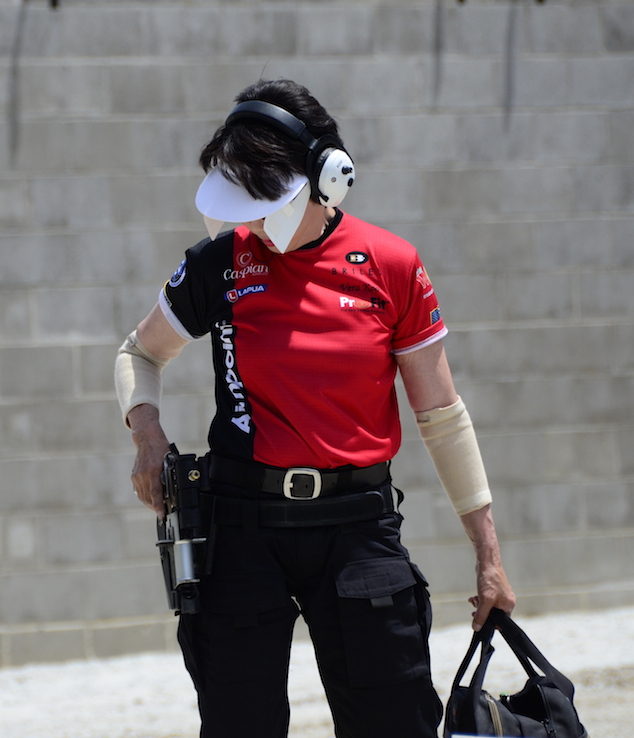 I never would have guessed I would later become a competitor in the male-dominated sport of Action Pistol Shooting, let alone a national and world women's champion.
I am living proof of Albert Einstein's mantra, that those who attempt the absurd can achieve what seems impossible.
Annette Doerr, co-author "Armed and In Charge"
What do Do When He's Just Not Into You: Dealing with a Non-Female-Friendly Gun Salesman
I had men apologize for the other men I've had to deal with, and a lot of women share similar experiences.
Stacy Bright, co-author "Armed and In Charge"
Training Beyond the Requirements of Concealed Carry
I feel that there are so many people getting their CCW permits, yet many of them have little to no experience with a firearm. The point of the post is to encourage everyone to seek additional training, not tp stop at one course. Personal protection is more than just having a permit in your wallet.
Marti Davis, "Marti Davis Afield"
Eva Shockey on Women (Hunters), Warthogs and Weddings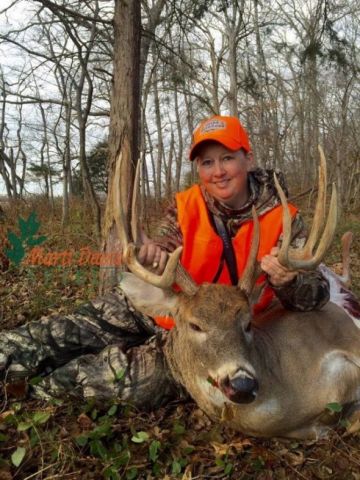 I kicked off 2015 with an interview and conversation with Eva Shockey, who talked about lots of things – including her wedding plans. I particularly liked her ideas for attracting to new hunters afield.
Lea Leggitt (intern extraordinaire)
7 Things that Will Help You in Youth Hunter Education Challenge
I picked this one because I think it's inspirational to youngsters on more than just a Youth Hunter Education Challenge level. It's helpful in all competition.
Mia Anstine, "Mia & the Little Gal"
What's the Best Pistol to Carry?:
I chose this one because it's a question I'm asked regularly by both men and women. Of course the answer is "The one that fits YOU best."
Michelle Bodenheimer,"Her Gear"
Bodie's Turkey Hunting Essentials for Women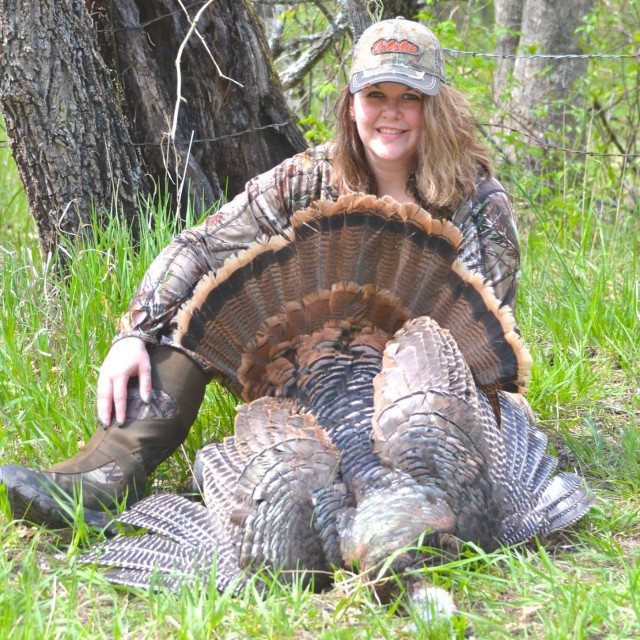 In preparing for this article I not only learned more about turkey hunting — there is always something new to learn — but also, more importantly, I learned more about the amazing women I turkey hunted with last April in Kansas. Through the process of writing this article and hunting with these gals I developed friendships certain to last a lifetime.
I had several women reach out to me after this article published, thanking me for taking the time to not only highlight the gear used on my turkey hunt, but also for highlighting my ladies'-only hunt organized by Becky Lou Lacock. By reading about a group of ladies coming together from across the country to hunt, several readers expressed a desire to learn more about hunting opportunities with other women. One lady, in particular, said she had never thought about hunting with anyone but her husband; he was her "safety net." After reading about our group braving it on our own, she was given the confidence to start planning a trip of her own with her girlfriends.
Michelle Cerino, "She Shoots 2"
Women's History Month: Move Over Annie, These Women Were Great Shooters, Too!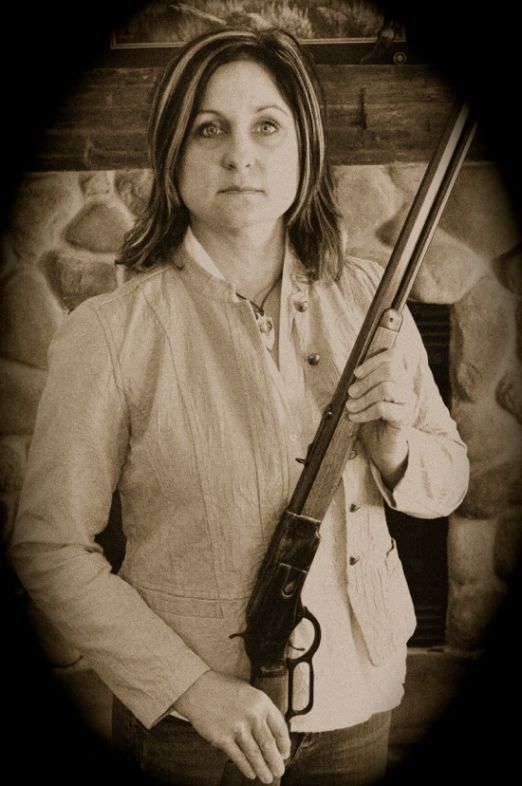 I loved researching the topic of historical female shooters. There are so many lesser known women that played a huge role in world history. Getting their names and stories out there has become a new quest for me. My collection of books has grown to include many books about these women.
I received many notes of thanks on Facebook for bringing introducing these fine ladies to a new generation.
Barbara Baird, "Babbs in the Woods"
Adventure Galore with Rappelling and BASE Jumping
Wow. What a task I demanded from TeamWON … so hard to choose, but I'm going to go with this adventure post, about base jumpers off the New River Bridge. On a media trip, hosted by Remington Outdoor Company, I got the opportunity to see the thrills (and chills) up close and personal of BASE-jumpers and of folks who rappelled down the sides of the 800+-foot bridge.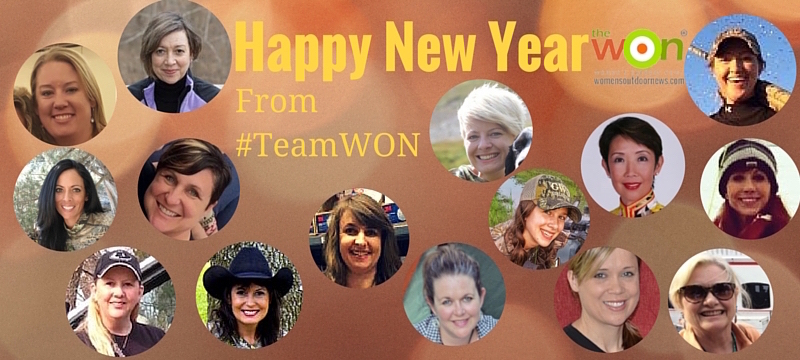 Thank you for reading The WON. We love to hear from you, here or at our social media outlets. May you have a happy new year, and don't be a stranger to us in 2016. We want to know what you're doing out there when you're hunting, shooting, fishing and leading lives of adventure.
About Barbara Baird

Publisher/Editor Barbara Baird is a freelance writer in hunting, shooting and outdoor markets. Her bylines are found at several top hunting and shooting publications. She also is a travel writer, and you can follow her at https://www.ozarkian.com. View all posts by Barbara Baird →