Cold Weather Boot Options
Cold feet always put an end to outdoor fun. We asked several outdoorsy people, who live in cold climates, about the boots they wear so they can stay out there. We've included these cold weather boot options for your shopping ease.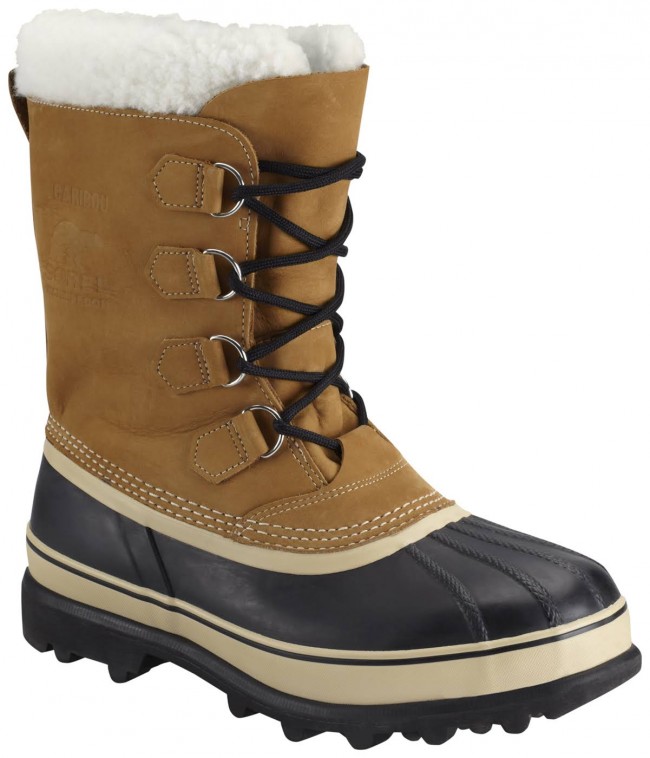 Jim Braaten, Minnesota
"I've been wearing the Caribou model by Sorel for many years. I like a boot I can slip on and off quickly and this seems to fit the bill. I also like the fact that every other year or so you can just purchase the inner felt liners to freshen them up and they feel like new again," said Jim Braaten, an outdoor writer and hunter. Since the boots are not waterproof, he applies Sno-Seal to them. MSRP: $150
Braaten advises that you check the fit or your boots. "That extra air trapped within the boot helps for insulation and you lose that if you get a snug fitting boot that also restricts blood flow in the feet." He has been known to wrap duct tape around the tops of his daughter's boots, to keep cold snow from falling into her footwear.
Braaten advises pairing gaiters with boots. "The goal is to keep snow from getting inside your boots, and gaiters (just like duct tape) can work wonders to eliminate this potential problem. They also come in all sizes and qualities, so just like boots, you need to purchase accordingly based on your outdoor adventures."
"I prefer SCHNEE's Extreme pac boots for men. In fact, my 67-year-old mom wear these for hunting and likes them as much as I do," said Huntinglife.com's editor, Kevin Paulsen.
As the dad of 3 children – ages 16, 14 and 12 – Paulsen buys a lot of boots. He recommends purchasing adult-sized boots as soon as possible for children. "Once they hit size 7 in men's or 6 in women's shoe sizes, they are eligible for a massive upgrade in quality, sizing and better insulation – as well as hunting colors built for real hiking and hunting."
For women, he recommends getting a step up in insulation weight, because women typically have cold feet. "So for temps that you would consider 400 gram boots for men, I recommend that women wear 600 grams," he said.
MSRP: $339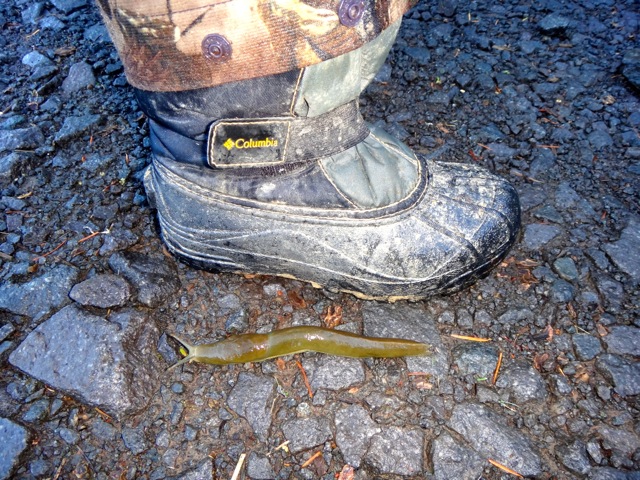 Michelle Bodenheimer, Oregon
"My husband, 8-year-old son and I all have fairly new snow boots we use for late season hunting up on Mt. Hood," said National Wild Turkey Federation regional director and avid hunter Michelle Bodenheimer.
She wears Columbia® Bugabootoo. "I count on these boots to keep my toes toasty warm. The boots boast a warm 200 grams of Thermolite insulation and are rated to -25 F. The rubber outsole keeps me steady on my feet, no matter how snowy or icy the conditions," said Bodenheimer. Columbia now sells Bugaboot™ Plus II Omni-Heat® . MSRP: $120
For her son, Wyatt, Michelle chooses Columbia Powerbug model. "As a parent, I worry whether my son's shoes fit correctly, offer proper support, and are keeping his little piggies warm and dry. I cannot always count on him to tell me when something is wrong or not wearing properly. As fast as my son is growing, I am also concerned about not spending a fortune every few months when he has outgrown his current shoes," said Bodenheimer.
These boots comes with a removable fleece liner and are rated -25F. Bodenheimer likes that an adjustable elastic instep and drawstring closure allow the boots to go on and off quickly, yet ensure a proper, secure fit over bulky pant legs. The Powerbug has been improved since her initial purchase and is now marketed as the Youth Powerbug™ Plus II Print Boot. MSRP: $50
Michelle's husband, Todd, a technical representative for an international wood products company and avid hunter, revealed his choice for boots. "I have tried countless pairs of boots over the years, including custom-made boots. The Kenetrek 13" Grizzly have hands-down been the best. Quite simply, the Grizzly fit my feet better than any other boot I have ever tried. The Grizzly's 400 grams of Thinsulate ultra insulation keep my feet warm, while its rubber bottoms keep my feet dry. The Grizzly boots are perfect for the back country and the big city, and everywhere in between." MSRP: $275
Amy Grisak, Montana
Homeschooling mom and freelance writer Amy Grisak chooses Sorel Pac boots. Since going out to the mailbox might mean trudging through two-foot-high snow banks, this mighty Montana mama likes the boots' fabric uppers and its rubber bottoms with great traction. Sorel offers several varieties of cold-weather boots.
Sam, Grisak's older son, wears Kamik Youth Coaster waterproof pac boots because of rubber bottoms and nylon uppers. "They've done a great job keeping his feet warm, as long as he doesn't step in the hole while we're ice fishing! Thankfully the felt liner is removable," said Amy. MSRP: $59.99
Her other son, John, wears Lands End boots with a strap instead of a zipper. "It's sometimes hard to get his foot in them, but it's nice to be able to snug up the top with the strap. I think they stay on better than a zipper would," said Grisak. MSRP: $64
Sock it to Me, Baby
"Even the best boots will not work optimally unless they are paired with quality performance socks," noted Braaten. "Cotton might be comfortable when cozying up to a fireplace, but not when they are worn inside a cold weather boot." Braaten wears a thin polyester sock against his skin and a thicker wool sock over it. "It pays to consider socks before sizing for boots, as some combinations of socks could potentially increase the proper size of the boot that is needed."
Paulsen recommended SmartWool sock liners, that retail for $12 a pair or Merino wool socks by Icebreaker for $34.99.
Heated Insoles
ThermaCell offers heated insoles, which are wireless, rechargeable and remote controlled. Our gear gal, Michelle Bodenheimer, loves these handy inserts. See her review. The insoles come with rechargeable, embedded lithium-ion polymer batteries. One charge gives up to five hours of heat, available in 100- and 111-degree heat settings. A pair of these insoles may be recharged at least 500 times effectively. MRSP: $129.99
About Barbara Baird

Publisher/Editor Barbara Baird is a freelance writer in hunting, shooting and outdoor markets. Her bylines are found at several top hunting and shooting publications. She also is a travel writer, and you can follow her at https://www.ozarkian.com. View all posts by Barbara Baird →