Retro WON Women's History Month: Move Over Annie, These Women Were Great Shooters, Too!
March is Women's History Month. Trying to decide whom to write about, I first thought of Annie Oakley. However, since everyone knows about her, I decided to dig a little deeper. Following are 4 great shooters whom you may not have heard of, and need to know more about, because they were great shooters, too.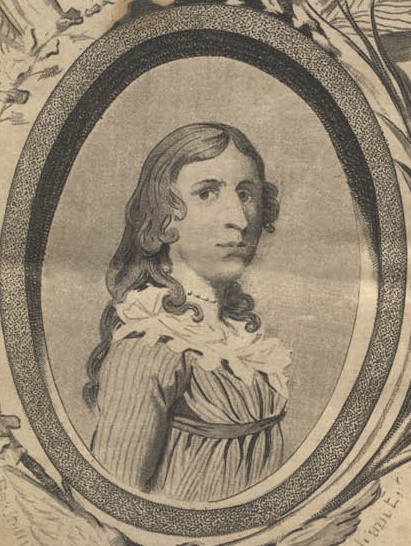 Deborah Sampson was born in 1760 to a poor family in Plympton, Mass. At a young age, Deborah lived in various households. Her mother could not provide for the children after her father didn't return from an overseas trip. She spent much of her childhood on a farm, spinning, weaving, cooking and learning how to handle a musket. In the spring of 1782, while working as a schoolteacher, the patriotic and adventure-seeking Deborah acted on her idea of enlisting in the Army dressed as a man, taking the name Robert Shirtliffe (the spelling in historical documents varies).
Five-foot-eight and broad-shouldered, she found herself assigned to the dangerous task of working with a scouting party, which came under attack. Later, she dug trenches, enduring constant cannon fire, and helped storm a British fortification. In 1782, Deborah received a huge gash from a sword and caught a bullet in her left thigh. To keep her gender concealed, she extracted the pistol ball herself. For more than 2 years her secret remained undiscovered, until she fell victim to an epidemic and was taken to a hospital, unconscious.
Deborah received an honorable discharge on October 23, 1783. She later married and had 3 children. She was the first woman in the country to go on a lecture tour.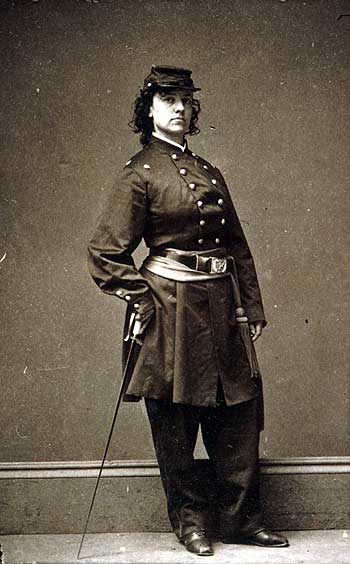 Pauline Cushman was born Harriet Wood in New Orleans, in 1833. She changed her name when she began touring the United States, performing in a series of plays. In 1863, she was given the chance to spy for the Union army. Pauline began touring alongside Confederate forces. Her striking looks helped her obtain information and even discover battle plans. At one point, she was caught, tried and sentenced to death – only to be saved by an invasion of the Union troops. Her spying continued, and later, President Lincoln commended her for her service and awarded rank.
The war over, Major Cushman now toured the country giving lectures about her exploits as a spy. She was even featured in the P.T. Barnum circus show.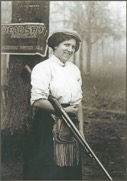 Elizabeth Servaty Toepperwein was born at New Haven, Conn., in 1882. At age 18, while working as a cartridge assembler in a Winchester factory, she met Adolph Toepperwein, an exhibition shooter employed by Winchester and a member of a vaudeville shooting act. After marrying a few weeks later, Adolph gave Elizabeth her first shooting lessons. When, after several tries, she finally hit a tin can, she exclaimed, "I plinked it!"which earned her the nickname "Plinky." Soon she was shooting 1-inch pieces of chalk and crayons from between Adolph's fingers and from his mouth, as part of his act. During the St. Louis World's Fair they made their first appearance as a famous husband-and wife-team, The Famous Topperweins.
In 1906, Plinky won her first trophy in an open trapshooting competition, breaking 99 out of 100. She was the first woman in the U.S. to qualify as a national marksman with the military rifle and the first woman to break 100 straight targets at trapshooting; later, she scored 200 straight 12 times. In 1916 during an endurance shoot, she broke 1,952 of 2,000 targets in 5 hours and 20 minutes, the most ever shot by a man or woman in a single day. Although trapshooting was her main interest, she was equally proficient with rifle, pistol and shotgun. Can you imagine Plinky shooting 3-Gun?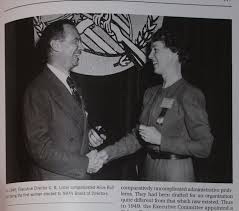 Born in 1910, Alice H. Bull grew up in Port Angeles, Wash. Her father taught her how to shoot, hike and ski. At age 7, she riddled a neighbor's washtub with BBs. Noticing her interest in guns, Alice's father gave her a .22.rifle and told her the never-forgotten slogan, "A gun is always loaded."Much later, she became captain of the women's rifle team at the University of Washington, while earning a degree in business administration. After college, Alice won her first trophy, shooting a .38-caliber revolver at a state pistol shoot-off. From there, she won many championships, including the national women's high-power-rifle title. She competed in the National Rifle Matches at Camp Perry, Ohio, in 1935, 1936 and 1937. In 1949 Alice became the first woman elected to the National Rifle Association's board of directors. She also was the first woman to earn the Army's Distinguished Rifleman Badge, in 1961, and serve on the federal government's National Board for the Promotion of Rifle Practice, in 1972.
Alice received the Sybil Luddington Women's Freedom Award for her lifetime achievements on behalf of shooting sports and the right to bear arms at the NRA's 1996 national convention.
Fifty years from now, who will be celebrated during Women's History Month? Which women of today are setting records and making a difference? Do you know a strong woman who is making her mark in history?
This Retro WON about great shooters first appeared March 12, 2015.
About Michelle Cerino

Michelle Cerino, aka Princess Gunslinger, first entered the firearms industry in 2011 as co-owner, president and trainer at a national training company. She immediately began competing in both 3-Gun and NRA Action Pistol, becoming a sponsored shooter. Michelle is currently a columnist and Managing Editor of Women's Outdoor News, as well as owner of Pervenio LLC. She also manages social media for Vera Koo and GTM Original. Michelle encourages others to step out of the comforts of home and explore. View all posts by Michelle Cerino →
The Conversation