Vera Koo: Why Women Learn from a Female Instructor
I have been blessed throughout my shooting career to learn from some great teachers and mentors, men such as Jim O'Young. I never had a female instructor. For me, this was OK. I wanted to advance my knowledge and skills in the shooting sports, and it did not matter to me whether I learned from a man or woman. I grew accustomed to taking classes surrounded by men. I learned how to shoot by taking 2 years of firearm safety classes taught by a male instructor in a class filled with mostly guys. In the advanced classes, there were no women.
Yet, although it didn't hinder my advancement in the sport, the relative lack of female firearm instructors is an issue that needs to be addressed if we hope to grow female participation in the shooting sports.
We often feel most comfortable when we are surrounded by people with whom we identify. As such, many women might find it more comfortable to get their feet wet in the shooting sports if they were in a class led by a female instructor.

Sponsored by Vera Koo
The shooting range sometimes can be an uncomfortable place for women. Although it is becoming more common to see women at the range, there remains some stigma we have to overcome.
Earlier this year, I stopped by the grocery store on the way to my home gun range in California. I brought the paper bag containing the green vegetables I had bought at the store with me to the gun range, wanting to keep them cool. Most shooters and range officers at my home range know me, but on this day, there was a range officer there I had never met.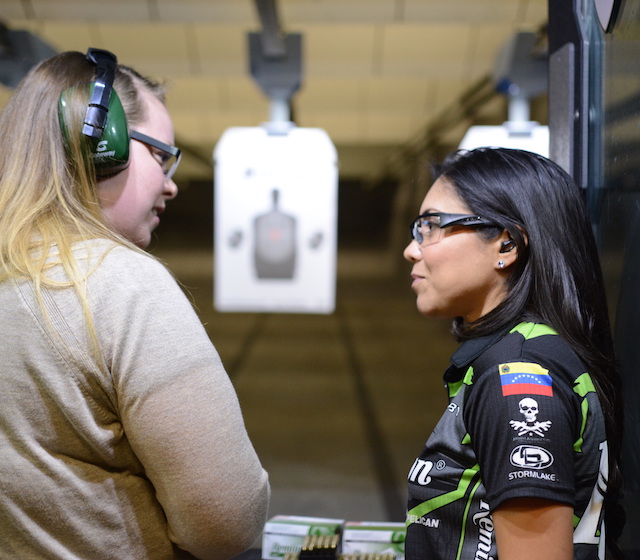 While I set up for my practice session, the range officer sat next to me. He noted that I seemed very proficient in setting up my gun and gear and wondered if I shot often. I told him I shoot some. Upon hearing this, another veteran shooter glanced in my direction and grinned.
The range officer noticed my bag of groceries and asked, "Are you going home to feed the rabbits after you are done with shooting?" I told him, "No, I was going home to cook after shooting." He added that he was just joking.
After I shot a few dozen rounds, the range officer approached me again and changed his tune a bit. He wanted to know whether I gave lessons. He said he wanted to give his wife a birthday present in the form of lessons in target shooting, and he thought a female instructor might be more conducive to his wife learning the sport. I told him he was probably right in this regard but added that I do not teach lessons. I recommended he research NRA women's programs for specific firearm training clinics geared toward women. Thanks to the NRA women's programs, there are more options becoming available to teach women how to handle a firearm safely.
Later, I spoke with the range master, and he told me it is not uncommon for a man to bring his wife or girlfriend to the range and show her how to shoot. However, he has found that if the woman is instructed by the husband or boyfriend, she is not likely to come back.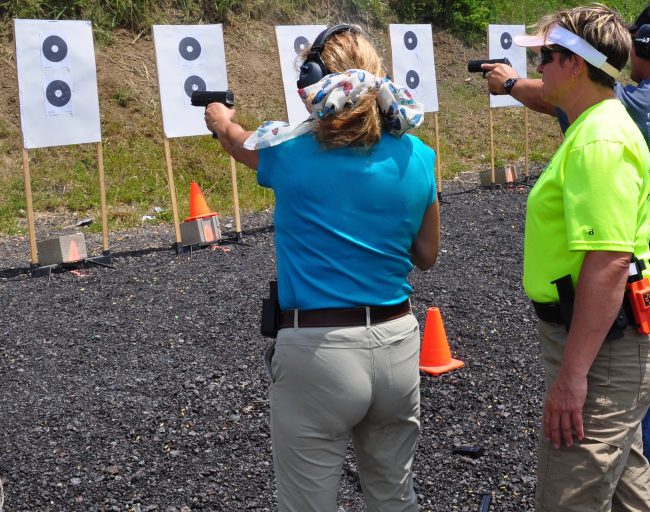 At first, I was surprised to hear this. Wouldn't these women feel comfortable with their instructor in these scenarios, considering a loved one is instructing them?
However, it comes back to the fact that we generally feel most comfortable when we are surrounded by those with whom we identify. A novice female shooter learning from an experienced male shooter – even if that shooter is a loved one – can be an intimidating or discouraging experience.
When the range officer asked if I was going to feed the rabbits, it did not mark the first time I have heard a comment of this nature. When I was a new shooter, I heard all kinds of comments like that. When my career was in its early stages, women were often not taken seriously when they arrived at the range. Now, there are more female shooters than there were 20-plus years ago, so perspectives are changing, but I am not sure they are changing fast enough.
I recall a young woman telling me in 2013 that she wanted to become a gunsmith. It was the first time I heard a woman say that. She told me she wanted to learn how to build guns and learn all the ins and outs of air pistols.
When I think about that conversation now, I very much appreciate her comments. Our sport needs more women like her. We need female instructors. We need female gunsmiths.
Female shooters have different needs and requirements than our male counterparts. For example, women generally have smaller hands and shorter fingers and arms, and our hands are often not as strong. I have had to adjust to the physical limitations I face in handling a gun. It would be great if there were more female gunsmiths who acutely understand the challenges female shooters face and could offer expertise in helping get a gun in our hands that would be perfectly suited to our needs.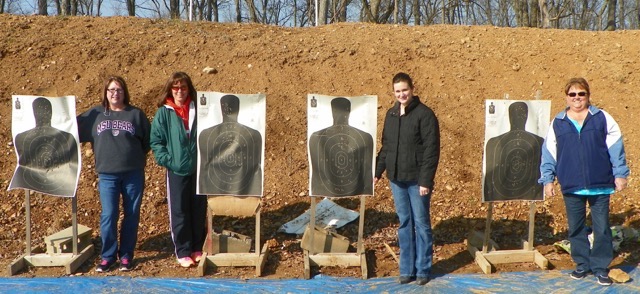 As a new female shooter, you might find you are not taken seriously by gunsmiths. It can be difficult to get equipment. Only in the last year have I found notable gunsmiths going out of their way to help me.
I want new female shooters to feel like they have the access to good gunsmithing that produces a fast turnaround featuring quality work attentive to their needs. I want them to have ample access to instructors who make them feel comfortable learning the sport and honing their skills.
Unfortunately, I do not have the makeup required to be an effective instructor. I taught art school at an institute in Singapore for 3 months during the time my husband and I lived there. After that stretch, I realized I do not have the natural gift to be a teacher, but there are those out there who do – both men and women.
Some female shooters will find they get all the instruction and maintenance they need from male instructors. Others will find they identify more with female instructors and are more at ease learning under them. We deserve to have options.
Do you know a female firearms instructor?
Read more of Vera Koo's articles at The WON here.
About Vera Koo

Vera Koo is a first-generation Chinese American woman. She's a wife and mother, author, entrepreneur and retired competition shooter. Along with two published books -- "The Most Unlikely Champion" and "Wisdom and Things: Essays From an Unlikely Champion" -- she writes her column, Vera Koo, at "Women's Outdoor News." View all posts by Vera Koo →
The Conversation