Retro WON: The 7 Deadly Sins, or How Not to Guide an Angler
Kathryn Maroun spells out 7 Deadly Sins, and tells how not to guide an angler.
I'm sure that you have made offers in life that you never expected the person to actually take you up on.
"Here take it, you should have the last piece of cake. I insist."
Then you are in shock and upset when the person takes you up on your hollow offer. The delight of a great fishing run is a lot like cake – always leaves you wanting more. Nothing will upset an angler more than having someone else mess with his water, even if they seemingly have had their fill.
I politely offer guides a pass at the pool, but I never expect them to take me up on my offers. Sometimes they do. And this prompts me to ask this question: Should a guide get a chance to fish his sports' water?
Whether guides can fish depends on many variables: river rules, licensing rules, and lodge rules. But if all of those are OK, then it depends on your relationship with the guide.
A lot of fishermen become guides because they love to fish. In my opinion, and with experience from both sides of that equation, I think that it muddies the waters and can turn an otherwise successful fishing day on its ear when guides fish their sports' water.
It's a case of you can't have your cake and eat it, too. Fishing is fishing and guiding is guiding. Pick one!
I love guiding and I love fishing, but never the two shall mix. Personally, I think that it is better not to be the person poling the boat. But if you are the guide and not the sport, you should try not to commit any of the 7 Deadly Sins that can lead to the demise of a guiding career.
Lust

Lust is an intense desire for money, food, fame, or power.
I remember shooting the pilot for my series, What A Catch!, in the Highlands of Cape Breton on a storied Atlantic salmon river. Fishing was tough (as usual) all week, and I hadn't landed a fish. My husband told me not to come home until I got a fish on camera. Desperate and out of time, the guide and I split up to double the chances of getting the footage.
The local guides know the hot spots. That's why we hire them. I knew that the guide had been holding out on me all week. He was waiting for his chance to catch a fish on camera.
I took one of my cameramen aside and asked him to go with the guide and shoot him catching a fish, as I expected he would do. Sure enough, the cameraman reported back to me that the guide had a fish on after a half-dozen casts. What the guide didn't know is that I'd asked my cameraman to quietly mark his outing with the guide on our GPS. With confidence, the next morning my crew and I retraced the route and – just as they had done with the guide the day before – filmed me landing a fish of note after a handful of casts. I wish I could have seen the look on the guide's face when the series aired featuring me with the big fish that he lusted after. I would never hire that guide again.
On the other hand, I've had great experiences fishing with well-intentioned guides who put me in the hot spot on day one. With a fish on camera, the pressure is off, and everything else after that becomes gravy. It's a win-win situation.
Gluttony
Gluttony is overindulgence and overconsumption to the point of waste.
To offer your guide a rod can also cause problems when the fish are plentiful. Case in point: I was fishing for trophy pike, the wolf of the north. We were above the Arctic Circle, where the fish were not educated to a fly. My guide was very knowledgeable and good company – a recipe for a wonderful week of fishing. I wanted him to enjoy his day, so I offered him the rod.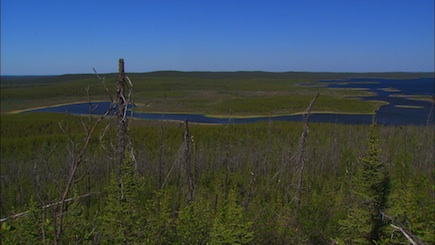 We were drifting nicely at the hourglass of a lake where the flow was funneling lots of food for the bold pike. My guide started picking off lunkers one after the other. He landed four fish, bang, bang, bang, and bang. Twenty minutes had passed and I wasn't fishing.
I started to get frustrated because he wasn't giving me a chance to fish. I asked him to give me a chance to put the camera down and cast my fly. The words were still afloat in the thin northern air when he hooked up again. I had to pull out my own guide card and tell him to stop fishing. A quiet unease fell over the boat. It wasn't much fun catching fish after that.
Successful guides don't feel a need to hog the water. Their sole focus is to ensure that their client has the best, safest, and fishiest experience possible. I love fishing with guides who get as much pleasure from watching me catch a quality fish as they do from catching it themselves.
Pride
Pride is a desire to be more important or attractive than others, failing to acknowledge the good work of others, and excessive love of self.
If you don't think that this sort of thing goes on, just watch this short clip as my guide reluctantly shares the run with me.
I have had the great pleasure of spending time with successful guides, and these are guides who are proud of their local natural resources and want to show them off. What better way to do that than to make sure that their client fishes every inch of promising water during their limited time in the area?
Wrath
Wrath, also known as "rage" in its purest form, presents with self-destructiveness, violence, and hate that may provoke feuds that can go on for centuries. Wrath may persist long after the person who did another a grievous wrong is dead. Feelings of anger can manifest in different ways, including impatience, revenge, and vigilantism.
We have all heard the stories of the guide who pulls out a trophy fish from under his client's nose with the excuse of, "I was only showing him how to work the fly when all of a sudden the fish hit. It was just luck." The truth is that he didn't have respect for the sport and he wanted to one-up his client the only way he could: flexing his fishing muscle.
A good guide would never try to make someone else feel small. A good guide would take his ego out of the equation and not be quick to pass judgment.
Envy
Envy is characterized by an insatiable desire to possess someone else's traits, status, abilities, or rewards. The also desire the entity and covet what others have. Envy is also forbidden in the Ten Commandments: "Neither shall you desire anything that belongs to your neighbor." Dante defined envy as "a desire to deprive other men of theirs."
One of the funniest experiences I've had with a guide getting caught with his hand in the cookie jar happened a few years ago, but not so long ago that the experience has lost its edge. I was working with one of my regular shooters. It is a running joke between us to see how long it takes for the guide to try on his "funny stuff." Oftentimes they feel a need to ensure that they catch the biggest fish on camera. Apparently a number of guys still find it unpalatable for a woman to catch the biggest fish. Yawn.
But this was a new record. The guide set the anchor and said, "The fish are there. Start short and work your way out until you reach your maximum cast, and then we will drop down."
"Great," I said. "Go ahead, you first." He looked shocked. He didn't expect that I would let him have the first cast of the day. He started to pull up the anchor rather than pull line off his reel. He explained that the larger fish were in a different location and that he needed to motor to a new spot. I said to him, "Do I understand this correctly? You put me over frog water?"
Sob. It was a long week.
Great guides whom I have had the pleasure of fishing with are people who would never play games at my expense. It is a shared success.
Sloth
Sloth can entail different vices. While sloth is sometimes defined as physical laziness, spiritual laziness is emphasized. Failing to develop spiritually is key to becoming slothful. Sloth has also been defined as a failure to do things that one should do. By this definition, evil exists when good men fail to act.
Sometimes it's not entirely the guide's fault. Sometimes the sport [angler] asks the guide to cast for him. The guide gladly steps up to cast the fly, and he knows where to place it to make it count. Not surprisingly he places it on the nose where the fish habitually lie. The water explodes, the guide sets the hook, then hands the armchair angler the rod. The guide found the fish, picked the correct fly and tied it on, spent the time to build enough skill to cast to the fish, lost enough fish to know how to set a hook properly . . . What's left to do? Nothing, really.
He hands the rod off to the client so he will get a big tip and the sport can reel in a trophy, along with the bragging rights. The big white hunter returns to camp at the end of the day and signs the logbook. The guide and the sport cheapen the experience for everyone in camp when this is allowed to go on. And it does go on … on and on and on.
Great guides, whom we love to see in the industry, take the time to pass along skills and knowledge to the folks they guide.
Greed
Greed, also known as avarice or covetousness, is, like lust and gluttony, a sin of excess. However, greed (as seen by the church) is applied to a very excessive or rapacious desire and pursuit of material possessions.
I'm happy to report that, when given the opportunity, most guides do the right things for the right reasons. Perhaps I should cut some of the bad apples some slack and excuse away bad behavior by saying that perhaps that the TV cameras bring out the worst in people. Here is a guide/friend who does his best for his sports whether the camera is rolling or not.
When given the choice to deprive me of the magic fly, or do the right thing and share with me what was working that week to elicit a strike, this great guide gave me the fly.
Share your guide stories with us at The WON.
This Retro WON first appeared August 07, 2013.
About Kathryn Maroun

Kathryn Maroun is one of a handful of Canadian women to be certified as an FFF casting instructor. She is the award winning executive producer of What A Catch Productions. The 52 show series highlights Kathryn's fishing adventures from around the world. Kathryn exposes never talked about hazards of the sport, conservation, culture, as well as showcasing exotic game fish in her series. Her show first aired in the US before being internationally distributed. Kathryn is featured in the collection of two prominent museums for her significant contribution to the sport of fly fishing. Kathryn Maroun is the president and founder of Casting for Recovery Canada, past director of Trout Unlimited Canada and past member of the Canadian World Fly Fishing team. Along with creating a line of clothing for women at work in the outdoors, Kathryn has fished around the world and has a number of world record fish to her name. Today she dedicates her time to writing about her miss-adventures and enjoys telling her stories through keynote speaking opportunities. Kathryn is campaigning to create a more balanced playing field for women in the sport. View all posts by Kathryn Maroun →
The Conversation