Women You Should Know: Anne Kania and 'Joy of Hunting'
In our series, "Women You Should Know", we are delighted to introduce you to Anne Kania. Anne came later in life to hunting and now to teaching women (and men) how to hunt. We think you'll like the story of her journey, and maybe even entertain traveling to beautiful Big Sky country (Montana) to hunt with her at her wingshooting retreat.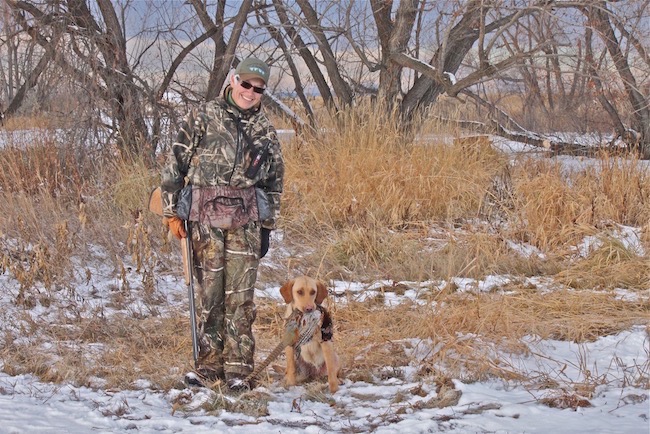 The WON: Tell our readers, please, a bit about your background. How did you get into hunting?
Anne Kania: I was born in Sunderland, a working class town in the northeast of England, founded on shipbuilding and coal mining. My dad was a bus-driver; we were Catholics; we lived in a small house for the size of our family, but on the edge of town where we could play in the woods all day. Sunday afternoon outings took us to the local countryside – to have an ice cream somewhere pretty then drive home again. I lived in the city all my young life.
Years later, when I became a hunter, I recalled that my great-grandfather had been a gamekeeper on an estate in County Durham, but by then, no one alive knew any of the details.
I was athletic and musical in school but a late developer. I had my first singing lesson at the age of 33 and discovered I have a unique voice, which some people will pay to listen to! I became a professional classical singer at the age of 40.
By that time I had moved to new Zealand, to the artsy town of Christchurch, where I spent my leisure time going to opera, concerts, art-house movies and art galleries, also completing many of the "Great Walks" New Zealand is famous for.
The WON: How did you transition from New Zealand to Montana?
Anne Kania: I had no exposure to guns or to hunting until, at the age of 50, I came to Montana for the first time to visit my new man, Bruce Kania. Bruce introduced me to hunting.
Talk about a culture shock! We'd managed to communicate by email for 2 years, side-stepping the hunting question, but here I was confronted with it. I arrived at the beginning of dove season. I had to understand how an apparently urbane guy could go around killing innocent animals (doves especially!). But at a deep level I was ready for the answer. I have always loved eating meat, yet felt guilty that I had nothing to do with the killing part. This was it! Honestly, it took him 5 minutes to give me the arguments in favor of hunting and I was completely convinced. I wanted to try it to find out if I had what it takes to source / hunt / bag my own food. I guess you could deduce that I did.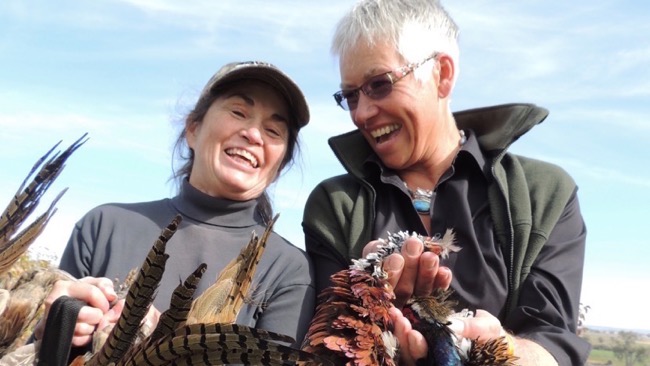 The WON: Why did you start your business, Joy of Hunting?
Anne Kania: Two catalysts converging on New Year's Day 2016. A friend of ours came bird hunting with us a few times last season, and (I'm embarrassed to admit) became very frustrated with the whole thing, trying to handle all the different elements and not having a clue was going on. It occurred to me out of the blue that I could have sat down with him for a couple of hours before the first hunt and given him an overview of what to expect. Then over Christmas I read Lily Raff Macalou's excellent book, Call of the Mild, and thought … there has to be a better way to learn to hunt. I woke up on New Year's Day with a strong sense of vocation: I want to teach hunting. I want to teach women to hunt! And I am perfectly positioned to do so!
There's no doubt I have the passion, and I believe I have enough skill amassed over 10 years of intensive hunting that I can impart to a beginner the essentials of hunting. Before I moved to Montana, I specialized in teaching adult beginners to sing. I have tons of empathy, having myself been thrown into the deep end and learned by doing not so long ago. Along the way, I have had some excellent advice from wonderful men, and gradually become skilled and instinctive. Every year I shoot more birds and lately I've been guiding friends on our property and loving it. So the idea of doing this for a living is a perfect fit.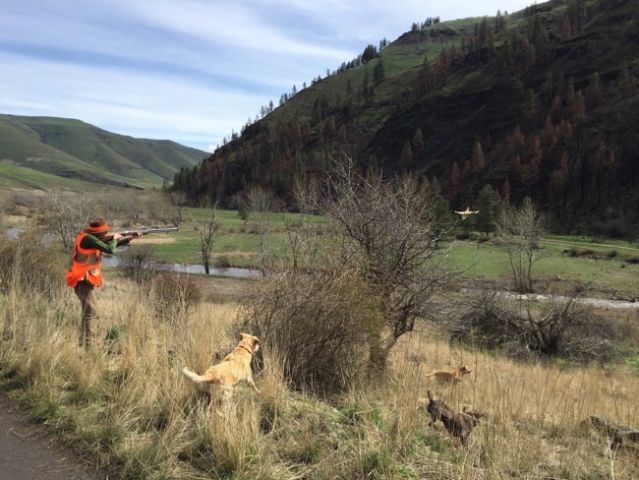 The WON: What do you feel you offer that other such businesses cannot or will not?
Anne Kania: We are dedicated to teaching hunting, in a private and comfortable hunting environment, with a small number of participants. We can offer this because we don't have the overheads of a large lodge, for example, and since we are teaching beginners, we can provide the right sort of hunting opportunities to satisfy them. Our guests are not intimidated by being in a big group, and of course, they don't have their guys breathing down their necks and offering "advice." Our niche is to get women up to speed so they feel comfortable going to a lodge and meeting a guide for the first time (or joining an organised hunt or finding their own places to hunt). So we see ourselves working in a complementary way with the lodges as a kind of pre-school. Other unique features are a wonderful view of the Yellowstone River, a beautiful home with lodge-like spaces and private accommodations and a setting that attracts huge numbers of Canada geese each year (and hopefully ducks) that enables us to offer waterfowl hunting as well as pheasants. My coaching partner, Andrea Mahorney, complements me perfectly: she is young and fit and runs amazing pointing dogs; I am "of a certain age" – 61 – have arthritic knees and run Labrador retrievers. I have an amazing husband who is very supportive and is happy to leave the teaching to Andrea and me, as we are both certified NSCA Level 1 Instructors. But he is an inspirational character and will add his unique blend of experience to the mix, especially over dinner, in front of a roaring fire and with a few glasses of wine to help the stories flow.
About Barbara Baird

Publisher/Editor Barbara Baird is a freelance writer in hunting, shooting and outdoor markets. Her bylines are found at several top hunting and shooting publications. She also is a travel writer, and you can follow her at https://www.ozarkian.com. View all posts by Barbara Baird →