The Women's Gun Show July Fan of the Month: Lorie McMaster
Meet Lorie McMaster, who is like a lot of women in the world – working, raising a family and trying to keep it all in balance. Lorie is the July "Fan of the Month," for the Women's Gun Show. Carrie Lightfoot interviewed Lorie in Episode #13.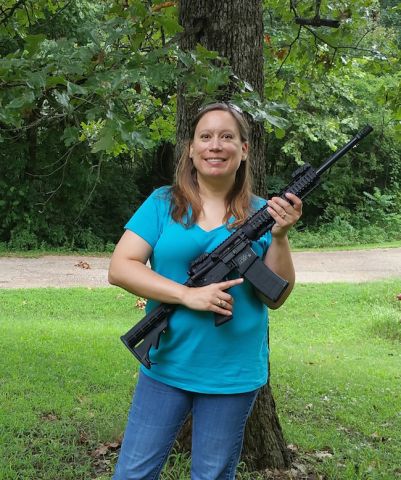 We had a few more questions for Lorie.
The WON: What's your answer for when people say, "What do you do?"
Lorie: I am the Test Center Coordinator at a local community college. Basically, I administer exams everyday to both students and professionals in the community.
The WON: Three words that best describe your attitude toward being able to shoot safely and competently.
Lorie: Sounds cliché: Training, Training, Training.
The WON: You mentioned your children in the interview. How did you know if was time for them to learn about shooting?
Lorie: I think it depends a lot on the child. Are they showing interest in guns? Are they teachable? Do they listen and follow instructions? How impulsive are they? Appropriate motor skills? Hand size? Wrist and arm strength? Make sure it will be a good experience for them. For example, my daughter is 11, but the size of an 8-year old. She was an amazing shot with a Cricket .22 rifle. A few weeks later my husband and I took her to the pistol range and let her fire my Sig P238 .380. She hated it! We progressed too much too soon and she did not have the wrist strength for the recoil. The empty cartridges kept flying back, hitting her in the forehead. So now we need to see about getting a small .22 just for her.
The WON: What's your next gun? Can be a dream gun.
Lorie: I would love to have my fathers Colt 1911 from WWII. Just to relive the memories of shooting with him while I growing up. My brother has it, but will not let anyone near it. I am thinking I would like a Sig P320 Compact. I have small hands and struggle with a full-size grip. I want a gun for both home defense and defensive shooting classes. I am curious about the USPSA matches every other month at our gun club. If one gun will meet all of these requirements I want it!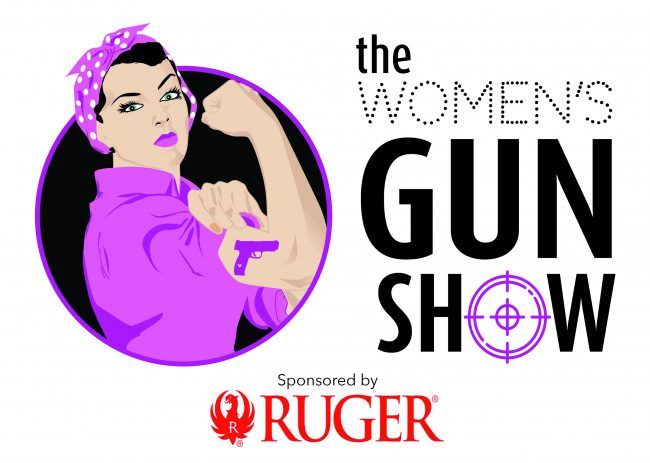 The WON: Is there training or a trip you'd like to take that revolves around shooting?
Lorie: I would love to have both defensive pistol and defensive carbine classes. I have not yet researched locations other than a local training facility in our county.
The WON: How do you talk to women in this election year about your strong Second Amendment views?
Lorie: In our county, most women already hold strong Second Amendment and conservative views, but these views are not openly discussed. Most women concealed carry and a lot of women hunt.
Listen and subscribe to The Women's Gun Show on iTunes and Stitcher.
Congratulations again Lorie!
About Barbara Baird

Publisher/Editor Barbara Baird is a freelance writer in hunting, shooting and outdoor markets. Her bylines are found at several top hunting and shooting publications. She also is a travel writer, and you can follow her at https://www.ozarkian.com. View all posts by Barbara Baird →