Photo Gallery: A Look at the Brownells' Ladies Multigun Fall Fest
The message came early in October 2015. Out of the blue, Julianna Crowder, founder of A Girl & A Gun women's shooting league, contacted me to see if I would be available October 27 to 30, 2016. She said, "I have a cool event coming together and would love to have you there." My competition season usually ends before that time, so I quickly replied with, "Yes!" I'll admit, the excitement immediately began. What did Julianna think I could do that she invited me a year in advance? What could I offer to this new multigun event for the all ladies shooting group, A Girl & A Gun?
So now, a little more than a year later, with the excitement of this past weekend's events still fresh in my mind, I share with you a pictorial of the Brownell's Ladies Multigun Fall Fest sponsored by Red Stitch Tactical.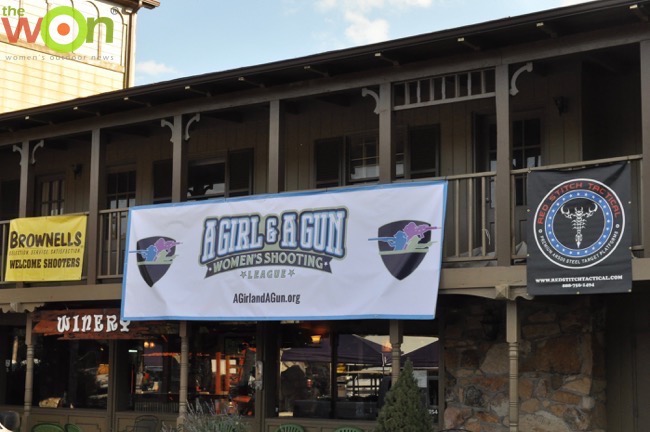 The event was held in Park at Rockcastle Shooting Center known to many simply as "The Rock."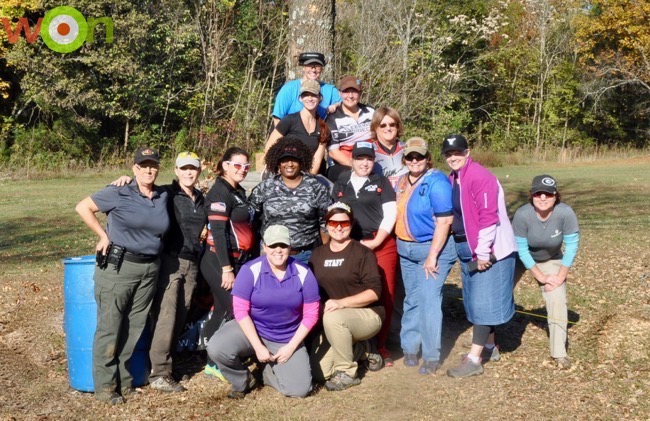 As the lead squad mom, I decided to shoot early with the range officers so I could assist all my ladies during the match. This is squad 7/8. While I organized the shooters, Tennille Chidester, my co-squad mom, coached them on.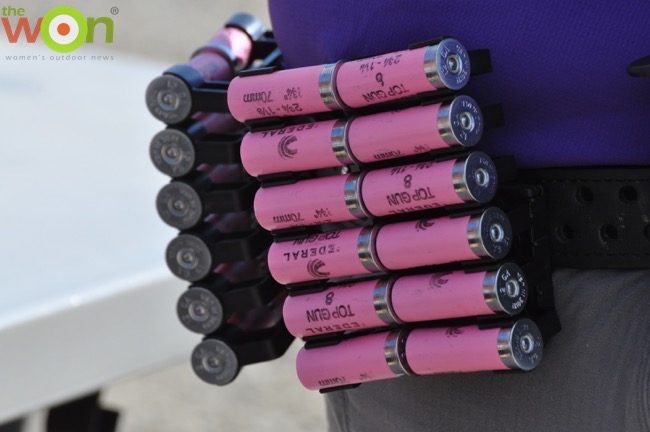 Although pink may not be everyone's favorite color, there were abundant splashes of it on every stage.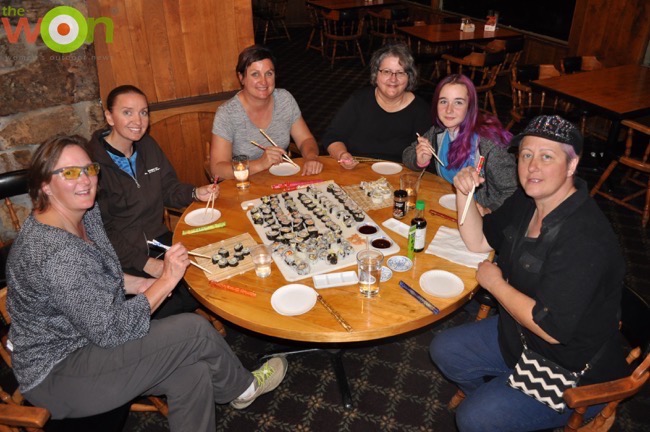 On Friday evening, I taught this lovely group of ladies how to roll sushi maki while others took a class on making very artistic and unique journals.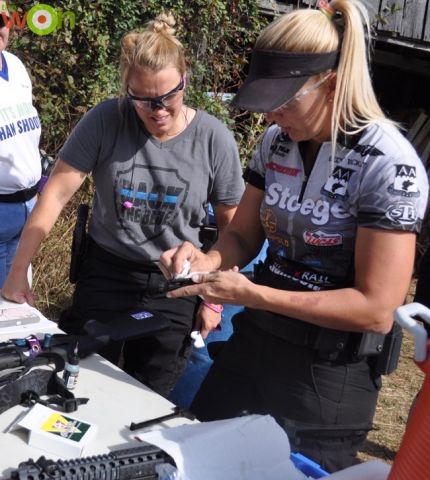 When a shooter's rifle went down, Becky Yackley came to the rescue with her cleaning tools and oil.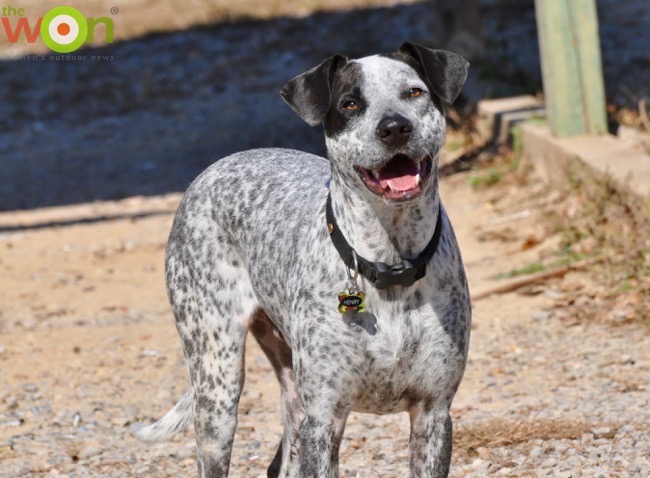 Meet Henry, one of my roommates for the weekend. Yes, unlike most matches, many 4-legged friends hung around the range.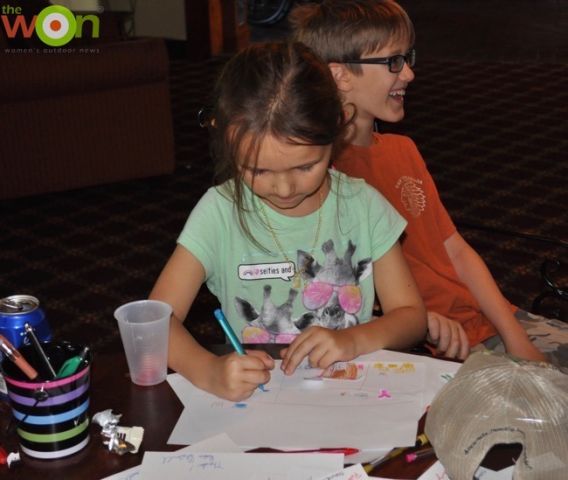 It's not always easy for a mom to get away for a few days. Happily, the children that tagged along for the weekend spent time crafting, playing games and having fun.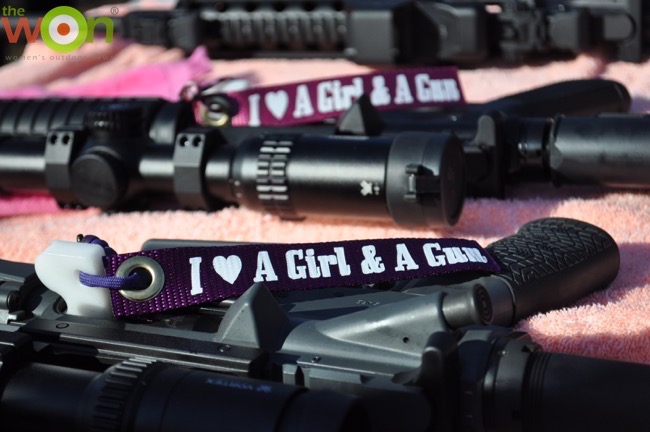 Proud members of A Girl & A Gun showed their love of the group with their chamber flags and other paraphernalia.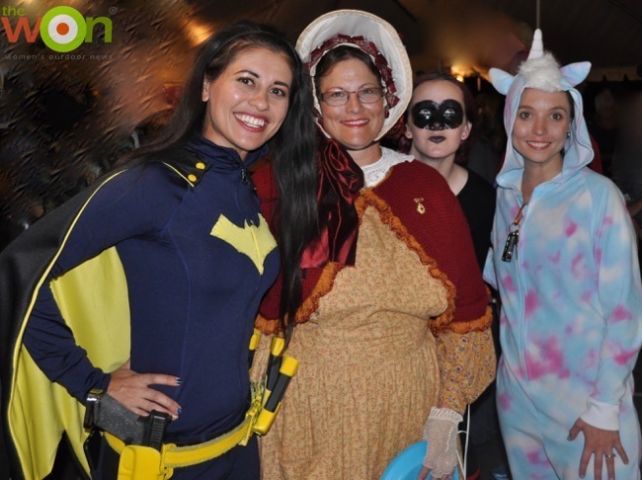 Yes, the awards party took place on Halloween weekend and many arrived dressed in costumes.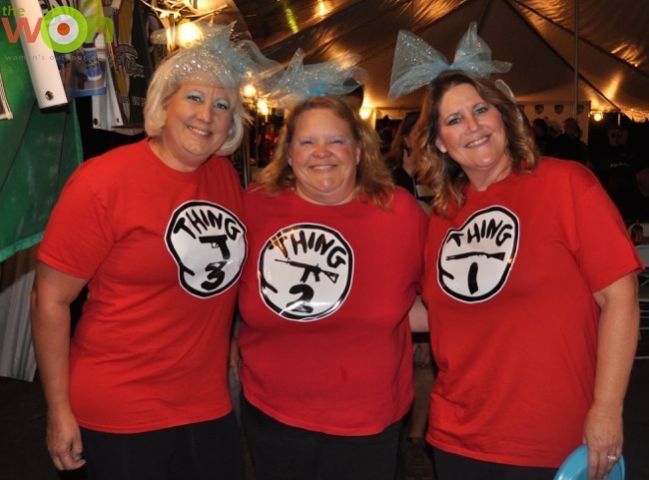 Oh, the 3-Gun Things! This group of ladies' unique costumes represents the pistol, rifle and shotgun.
In case you didn't notice, I shared no photos of ladies actually competing in the match. You see, The Brownell's Ladies Multigun Fall Fest was so much more than that. As it states on the A Girl & A Gun event page,
This is your chance to gather with an exceptional group of women who all have a passion for the shooting sports! This is not just about winning prizes, although that is an awesome bonus … this is about strengthening our sisterhood, getting motivated as athletes and continuing to build a strong female presence in the world of competitive shooting sports.
Yes, Julianna and her executive director, Robyn Sandoval, accomplished what they set out to do. They put on a fantastic match with many added touches. If this sounds like fun to you, I have an announcement to make. Mark your calendar for October 6- and 7, 2017, and join me at The Rock for the next one.
About Michelle Cerino

Michelle Cerino, aka Princess Gunslinger, entered the firearms industry in 2011 when Cerino Training Group was established. She immediately began competing in both 3-Gun and NRA Action Pistol, becoming a sponsored shooter. Michelle is currently a columnist and Managing Editor of Women's Outdoor News, as well as Event-Staff for CZ-USA Field Sports. She also manages social media for Vera Koo and GTM Original. Michelle encourages others to step out of the comforts of home and explore. View all posts by Michelle Cerino →
The Conversation