The Women's Gun Show Episode #28: Giving Thanks
This week, in show #28, Carrie Lightfoot and Barbara Baird discuss gratitude and give thanks — especially for the trends they are seeing in regard to women and firearms. The Women's Gun Show is sponsored by Ruger.
Links to The Women's Gun Show: Giving Thanks
Survival Story : Three arrested after grandmother foils home invasion
http://www.fox5atlanta.com/news/217695012-story
Firearms news you can use
More Ohio schools arm teachers to shoot attackers: http://www.thenews-messenger.com/story/news/local/2016/11/04/ohio-schools-arm-teachers-shoot-attackers/93311920/
Bakersfield District Gives OK for Teachers to Carry Guns on Campus:https://ww2.kqed.org/news/2016/11/18/kern-county-high-school-teachers-to-be-allowed-to-carry-guns-on-campus/
The number of women obtaining pheasant hunting licenses in South Dakota has almost doubled in the last 10 years, reflecting a shift in culture and the success of hunting education programs: http://www.foxnews.com/us/2016/10/31/thousands-more-women-in-one-state-take-up-hunting.html
Cool products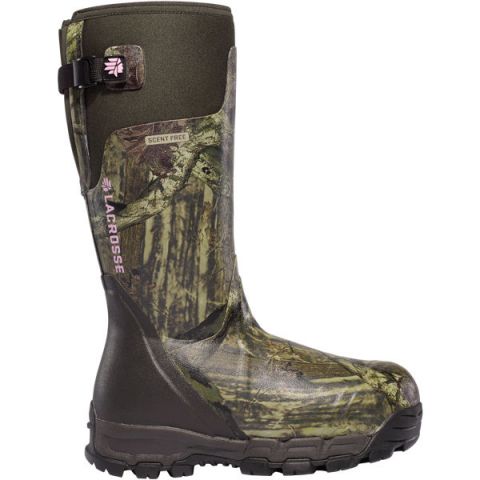 Alph Burly LaCrosse boot for women, $180: http://www.lacrossefootwear.com/productfamily/womens-alphaburly-pro/hunt/
American flag wooden storage box, $224.99: http://ninelineapparel.com/american-made-wooden-signs/
TWAW Product of the Week: Shotshell Party Lights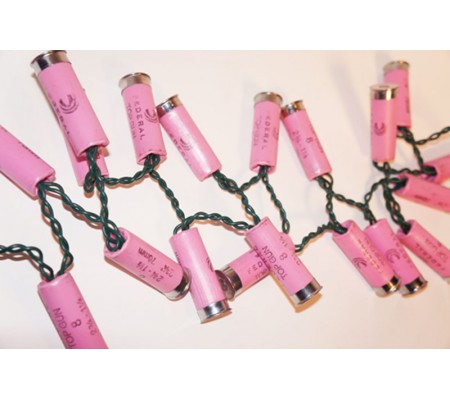 http://thewellarmedwoman.com/gun-gift-shop/shotshell-party-lights
Calendar: What's up?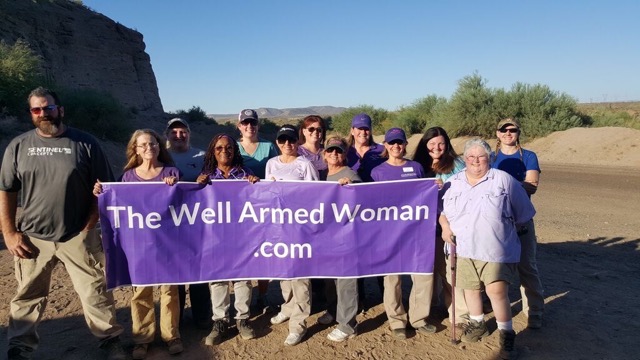 Barb – Well Armed Woman December meetings across the nation: https://twawshootingchapters.org
Carrie – USCCA Training – https://www.usconcealedcarry.com/training/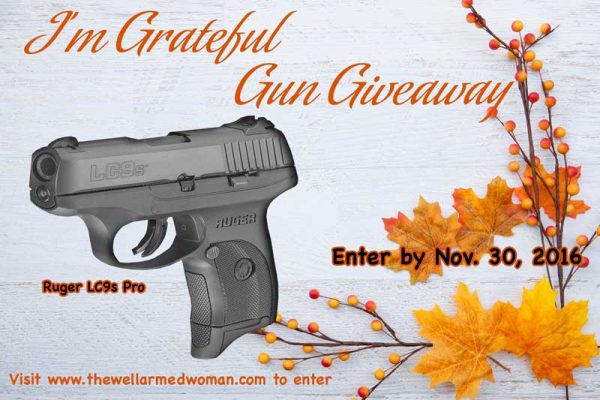 I'm Grateful Gun Giveaway: https://thewellarmedwoman.com/grateful-gun-giveaway
Subscribe to The Women's Gun Show on iTunes and Stitcher.
Fan of the Month
Enter here
a Rafflecopter giveaway

About Barbara Baird

Publisher/Editor Barbara Baird is a freelance writer in hunting, shooting and outdoor markets. Her bylines are found at several top hunting and shooting publications. She also is a travel writer, and you can follow her at https://www.ozarkian.com. View all posts by Barbara Baird →