The Women's Gun Show Episode #33: Firearms Checklist
This week, in show #33, we're going to discuss a must-do list of what you need to do in 2017 if you own firearms, and you can download a firearms checklist. We're also going to hear from our November Fan of the Month, Debby.
LINKS to The Women's Gun Show Episode #33: Firearms Checklist
Survival Story
Intruder killed in attempted Kingwood home invasion Houston: http://concealednation.org/2016/12/burglars-didnt-want-to-take-christmas-eve-off-now-one-is-on-permanent-vacation/ http://cw39.com/2016/12/25/intruder-killed-in-attempted-kingwood-home-invasion/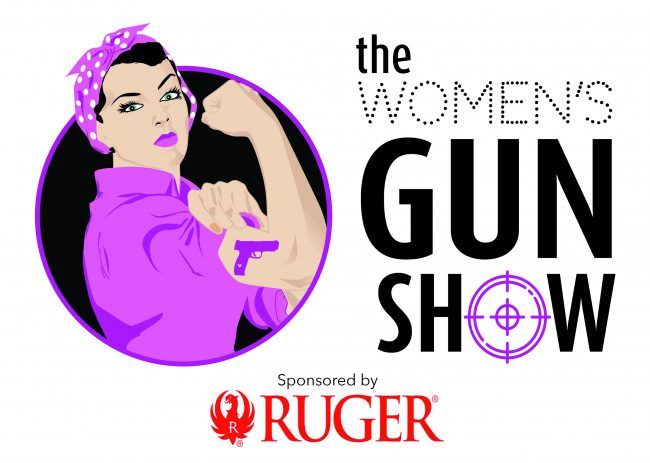 Firearms news you can use
Barbara runs through several changes that gun owners in California will face in 2017, and why Californians are forming long lines to buy guns before new gun control laws come into effect: http://www.theblaze.com/news/2016/12/21/lines-out-of-the-door-see-what-happens-when-liberal-states-pass-new-strict-gun-control-laws/
Hollywood Heroes: 24 Movies & TV Shows Featuring GLOCK Pistols http://www.personaldefenseworld.com/2015/02/hollywood-heroes-24-movies-tv-shows-featuring-glock-pistols/#glock-movies-television-tv-shows Cool products
Barbara really likes her new Comp-Tac flatline thumb break holster: http://www.comp-tac.com/tactical-holsters/flatline-thumb-break-holster-10528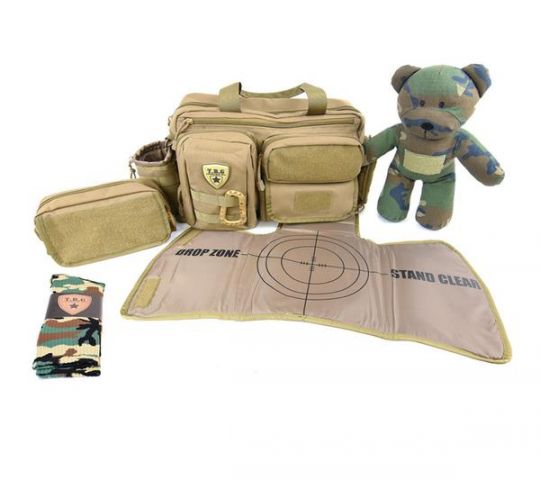 Carrie still has babies on the brain, and found this tactical diaper bag – https://tacticalbabygear.com/?utm_source=Facebook https://tacticalbabygear.com/collections/diaper-bags
Theme: What you must do if you own firearms and haven't done so yet
Barb and Carrie created this helpful checklist, based on their discussions during the show.
Firearms Checklist for 2017
From The Women's Gun Show, sponsored by Ruger
Record all serial numbers, accessories (include magazines, scopes, optics), value of firearms. Take photographs. Create a document on computer. Use Excel spread sheet.
Clean firearms that have been used.
Store your guns and organize your safe(s). Purchase additional storage options for your guns.
Analyze the places in your home that you spend time and plan to store firearms accordingly for safe and storage placement.
Check out holsters and other parts for them.
Figure out an organizational system for holsters and belts, optics, etc.
If you have holsters, optics, etc., that you don't use any longer, consider donating to a non-profit conservation organization.
Get and change, if necessary, batteries for optics. Clean the glass on your optics.
Order any extra batteries for accessories.
Do a maintenance check – flashlights/lasers. Change the batteries on all batteries.
Check safes – change batteries.
Buy binders with sleeves and store your firearms manuals and small tools in the sleeves, in a resource area.
Review your training – log it – set training goals for new year. Consider making a dry fire checklist that applies to your lifestyle and how you'd use your firearms.
Clean out your range bag, remove all items and organize before placing them in back in the bag. Change batteries in electronic ear protection, and add new batteries in a Ziploc bag for future battery changes. See https://www.amazon.com/Life-Changing-Magic-Tidying-Decluttering-Organizing/dp/1607747308 for a great technique on how to organize things.
Organize your ammo storage and rotate it so that the oldest is in front and gets used.
Check – restock your cleaning kit/supplies.
Carrie's bonus tip: Review your local laws. Refresh and note any new laws in place regarding firearms and especially, concealed carry, for this year.
Download a PDF of this checklist.
Fan of the month interview
Meet Debby, the November Fan of the Month, a new shooter from the New Orleans area!
Find out how shooting has already changed her life.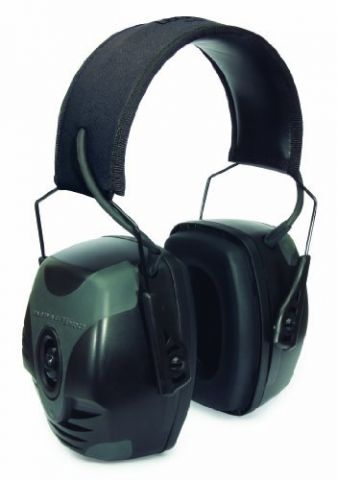 TWAW Product of the Week
Carrie loves these Howard Leight Impact Pro Electronic Ear Muffs, $87.99: http://thewellarmedwoman.com/range-supplies/eye-and-ear-protection/howard-leight-impact-pro-electronic-ear-muff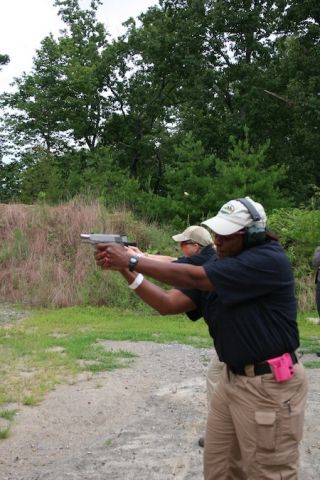 Calendar: What's up?
The Apple Valley Gun Club (Victorville, CA) has got it goin' on for women: http://www.applevalleygunclub.com/index.php?page=38
USCCA Expo: http://usccaexpo.com/ April 7-9th Fort Worth, TX
Download, listen and subscribe to The Women's Gun Show on iTunes, Stitcher and iHeart Radio.
Fan of the Month
About Barbara Baird

Publisher/Editor Barbara Baird is a freelance writer in hunting, shooting and outdoor markets. Her bylines are found at several top hunting and shooting publications. She also is a travel writer, and you can follow her at https://www.ozarkian.com. View all posts by Barbara Baird →