AFSP and NSSF Join Forces to Launch Suicide Prevention Education Program
Suicide is a tough subject to think about, and it might be tempting to bypass an article or literature about it. But it's important that you don't: What you learn in this article may one day be the difference between life and death for you or a loved one.
February is the month when we traditionally celebrate love with chocolates, flowers, and pretty greeting cards. This year, love also means learning about some of the signs our friends and family might show if they are dealing with thoughts of suicide. The hectic nature of our everyday lives often distracts us from realizing how important we are to someone who counts on us in our bond of friendship. You or I could easily be the difference between life and death for someone we know, on any ordinary day, when we least expect it. We can make that difference simply by checking in, and checking on our friends.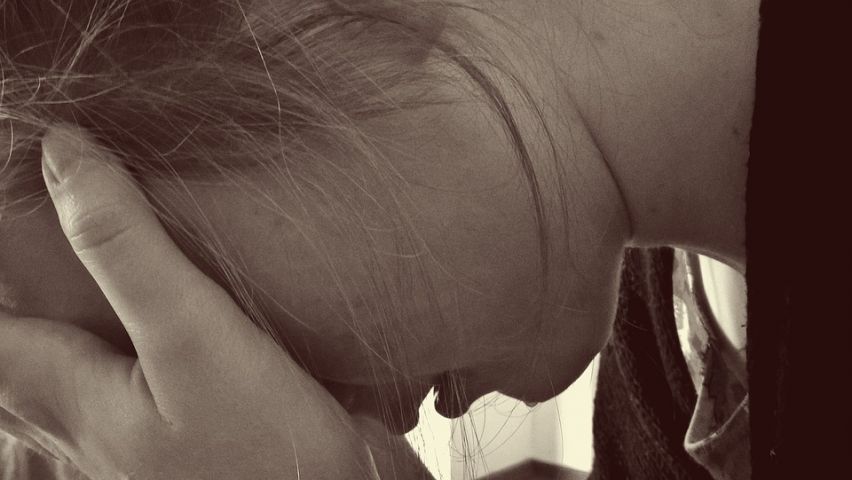 This is at the heart of a new collaborative effort by the National Shooting Sports Foundation (NSSF) and the American Foundation for Suicide Prevention (AFSP), announced at the 2017 SHOT Show. Presenters NSSF's president and CEO, Steve Sanetti, and AFSP's chief medical officer, Dr. Christine Moutier, spoke of "time" being the critical agent in suicide prevention. Interrupting a suicidal person's thought process allows that person time to refocus their thoughts and energies to matters of living, and gives them time to seek help.
Of all suicide deaths in our nation, nearly 50 percent are by firearm," said Moutier. "By increasing public education of firearms and suicide prevention, and by encouraging the use of safe storage options and thus reducing access to lethal means, we give suicidal individuals something they desperately need: time. Time for the intense suicidal risk to diminish and time for someone to intervene with mental health support and resources.
The program takes an approach similar to the "if you see something, say something" method of terrorism prevention. The initiative's press release describes it as "an expansion of a pilot that began last August in four states, including Alabama, Kentucky, Missouri and New Mexico. In these four states, relationships between AFSP chapter volunteers and local shooting range owners, firearms retail stores and gun show vendors shared resources on recognizing the risks and warning signs of suicide and ways of reaching out to those who may be struggling."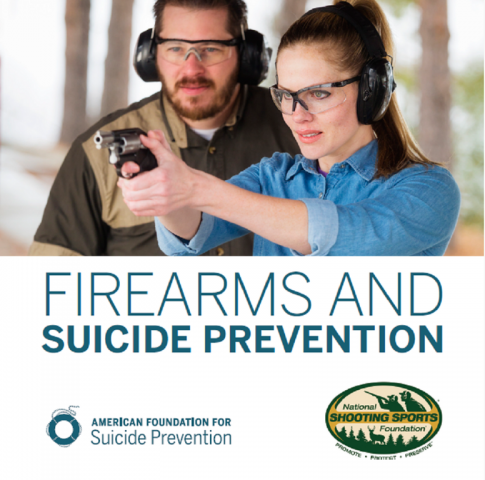 At these retail stores and ranges, the "Firearms and Suicide Prevention" literature is made available not only to help educate the staff, but also to help raise awareness among the customers.
The shooting community is just that: a community. Hunting is a social activity, training and education are interactive and done in groups, and heading out to the range often involves getting together with a group of friends. These are all opportunities to strengthen our bonds, and check in with one another before and after the next planned get together. Steve Sanetti made a poignant comment about his connection with people he had served with in the military. He said that while he was on active duty he felt a responsibility for the safety of his fellow men and women in uniform, and now, as a civilian, he still feels a responsibility to be connected—not just casually, but in a real way. He truly cares about their lives. These bonds are echoed in the in the hearts of millions of people, but how exactly do we see and say something? How do we see something if our friend is hiding his or her pain? What signals are we looking for? What do we say…and to whom do we say it?
Some of the informational tools that this new AFSP-NSSF Suicide Prevention Education Program offers are:
In addition to showing love to our friends and family by staying connected in meaningful ways, and giving them the time they need to regain their emotional footing, we may also find it necessary to temporarily store their firearms for them.
The AFSP About Suicide website has this to say on the subject:
There is very strong evidence that when those who are suicidal do not have access to a chosen lethal method for suicide, most do not typically shift to a different method. In most cases, they will not go on to make an attempt or end their life. We also know that the vast majority of people who attempt suicide do not go on to ultimately die by suicide, meaning that over time, far more people will attempt than will die by suicide.

By separating a suicidal person from their firearm even temporarily, you increase their chances for survival by removing a highly lethal method from their access. If they do attempt, they may be more likely to choose a less lethal method if their firearm is not readily available. One of the important factors we can give a suicidal person is time: for the person to move out of the crisis moment and regain their usual healthier ways of coping; to receive help; for the attempt to be interrupted; or for the person to change their mind. Our ability to buy time is a life saving measure when it comes to suicide.
Also, while not the main focus of this article, if such measures as Universal Background Checks become law, we must consider the legalities of taking possession or even "borrowing" your friend's firearm. Should it become illegal to borrow or store a friend's firearm without passing a background check, that hurdle could be the extra step of inconvenience that prevents us from helping our friend during their time of need.
Learning more about how to see the signs and signals of someone who may be considering suicide is a vital step in helping those at risk. Overreacting is always a concern, but underreacting, or failing to react at all, can have life-altering consequences. This program and partnership are aimed at empowering all of us to show love to one another by having the vital and accurate information and helpful tools—not just this February, but all year round.
For more information, please contact Doreen Marshall, the AFSP's vice president of programs, at dmarshall@afsp.org, or Stephanie Coggin, vice president of communications, at scoggin@afsp.org.
Please share this information on suicide with others you know.
About Cheryl Todd

Cheryl Todd is the executive producer and co-host of "Gun Freedom Radio," owner of AZFirearms Auctions, Pot Of Gold Auctions and founder of the grassroots movement Polka Dots Are My Camo. Cheryl is the Arizona state director for The DC Project and travels the country speaking as a champion for our Second Amendment rights. She is a driving force in preserving the legacy of freedom for generations to come. View all posts by Cheryl Todd →
The Conversation