Get to Know N. Stephanie Spika, Candidate for NRA Board of Directors
Stephanie Spika is a candidate for the NRA Board of Directors for 2017. At 31-years old and a Patron Life Member, Spika stands out among the more traditional candidates for the Board. Get to know Spika better through this Q&A, provided by the candidate.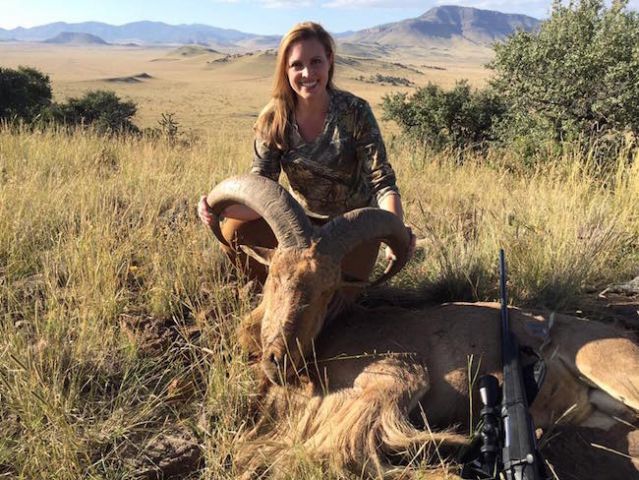 Q: Why are you running for the NRA Board of Directors?
A: Over the past few years, the NRA has put a major focus on recruiting and retaining younger members. Being one of these "younger members," I would be able to help expand and enhance these efforts. My first-hand experience as an NRA staffer with our NRA members and fans on social media makes me uniquely qualified to understand what appeals to our younger members and those on the fence about joining our great organization. The future of the NRA hinges not only on the political future of this country, but on the recruitment and retention of a strong membership with a loud and united voice.
The NRA has also seen an uptick in female members. Women are the fastest growing demographic of gun owners. If elected to the NRA Board, I'd push for continued support of women's shooting and hunting programs.
As an NRA Board Member I'd work relentlessly to preserve our Second Amendment and to strengthen the NRA. The attacks against our way of life will not decrease in the future so we need to work now on building the best NRA possible so that generations in the future can experience the rights and freedoms that we enjoy today.
Stephanie Spika
Q: What makes you qualified to serve on the Board of Directors?
A: Without question, I am one of the most experienced and qualified candidates on the ballot to serve our NRA members. I worked at the National Rifle Association for over four years, where I served as both a spokesman and the organization's social media manager. NRA's Facebook page had just surpassed 1 million fans when I took over, and I when I left the NRA in July 2014, we had 3.8 million fans. I was able to nearly quadruple our fan base due to daily engagement with our fans. I responded to every message we received – whether that message was about membership, legislation, or any other issue. Not all of these messages were positive and I took great pride in trying to remedy each complaint, and also to put forth positive, pro-gun facts to anti-gun commentators. I was able to experience one-on-one communication with our NRA members on a daily basis. The knowledge I've gained through these interactions makes me uniquely qualified to speak on behalf of our members. I've been able to see what NRA does best for its members and what NRA can tweak to better serve its members. But most importantly I got to experience the passion and drive of our members and that left a lasting impression on me.
I also served the NRA as a spokesman. Not only did I write press releases and opinion pieces, I was frequently quoted in print articles, appeared on TV interviews, and regularly participated in radio interviews. I prided myself in knowing the NRA's official position on nearly every issue. The NRA trusted me to speak on its behalf and now I'd like to take that knowledge to the next level as a Board Member of the NRA.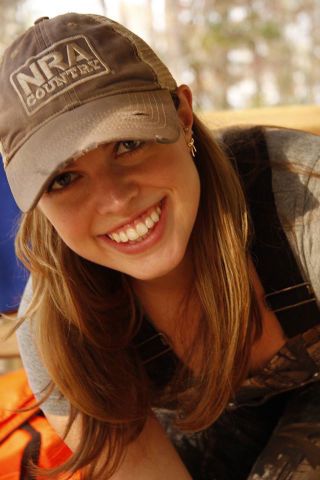 Q: Since working for the NRA, what have you done?
A: I am currently Safari Club International's manager of strategic communications, where I work to protect hunters' rights and promote wildlife conservation around the globe. Prior to that, I was the social media manager for a division of one of the world's largest firearms manufacturers. Serving in these roles has given me a deep and well-rounded understanding of the key issues and constituencies that rely on our Second Amendment rights.
Q: Give us some background about yourself.
A: I grew up in rural Montana and passed hunters education when I was 12. While hunting and shooting were a way of life in my youth, I never fully understood the value of our Second Amendment heritage until I entered the political realm. After working on various political campaigns and then working for the NRA-ILA, I realized more than ever how valuable our Right to Keep and Bear Arms really is. It takes all of us as gun owners to work together to defend the constant attacks against our rights.
Q: How does the NRA Board of Directors voting process work?
A: The terms of office for one-third of 75 Directors expire at each NRA Annual Meeting of Members. The 2017 election will fill the normal 25 three-year terms and one two-year term that has been vacated. Although 37 names will appear on the ballot, each voting member may vote for only 26 candidates.
NRA voting members are those fully paid lifetime members or annual members with five or more consecutive years of membership. If you are a voting member and subscribe to one of the NRA magazines, your ballot will be in the February 2017 issue of your magazine. If you do not receive a magazine by choice, you will receive a ballot package by mail.
About Barbara Baird

Publisher/Editor Barbara Baird is a freelance writer in hunting, shooting and outdoor markets. Her bylines are found at several top hunting and shooting publications. She also is a travel writer, and you can follow her at https://www.ozarkian.com. View all posts by Barbara Baird →