The Women's Gun Show Episode #40: Designing Women and the Shotgun Designer
In this week's podcast, Barbara Baird and Carrie Lightfoot continue with the "Designing Women" series. Barbara talks to Anne Mauro, shotgun designer at Blaser. Anne also lent her expertise to a new rifle design for women. Barb and Carrie discuss trending news, cool products, a survival story and shooting events for women. Sponsored by Ruger.
Designing Women: Anne Mauro, The Shotgun Designer
Meet the Shotgun Designer
Anne Mauro has a wealth of experience within the shooting sports and shotgun industry.
Anne led the development and promotion with an Italian gun maker of the first successful shotgun company dedicated to the female shooter. Traveling the country to introduce women to the shotgun sports and hunting, Anne is a foremost authority on shotguns for women, has a passion for hunting and shooting.
As Anne's commitment to designing superior firearms for females grew she teamed up with Blaser in creating the Intuition line of shotguns and rifles.
Anne is head of Blaser Intuition, F16 Shotguns & R8 Rifles. She is an integral member of the USA Shooting, NRA National Coach Development Staff. and a USA Shooting, NRA Certified Advanced Shotgun Coach Level 3, one of 20 in the country and one only 5 women who hold this certification. She is the head coach of the University of Maryland Shotgun Sports Team, leading the team to their first HOA regional title in 2013 ACUI Upper East Coast Championships and 3rd Place in 2016. She also is a National Sporting Clays Association Certified Instructor and Advisory Council Board member. Anne loves competitive sporting clays and FITASC, and has earned in-class and ladies titles at regional, national and world tournaments. She also has written and had published various firearms-related articles. She presents at conferences and clinics around the country. Anne is an avid huntress.
Survival Story
Carrie finds that a St. Petersburg woman shot a man climbing through a side window of her house: http://www.abcactionnews.com/news/region-south-pinellas/st-petersburg/st-petersburg-woman-shoots-a-man-climbing-through-a-side-window-of-her-house
Firearms news you can use
Barb notes a major setback for gun owners in FL: A Florida law restricting doctors from talking to patients about guns has been thrown out. See http://www.nbc-2.com/story/34550840/florida-court-doctors-can-ask-patients-about-guns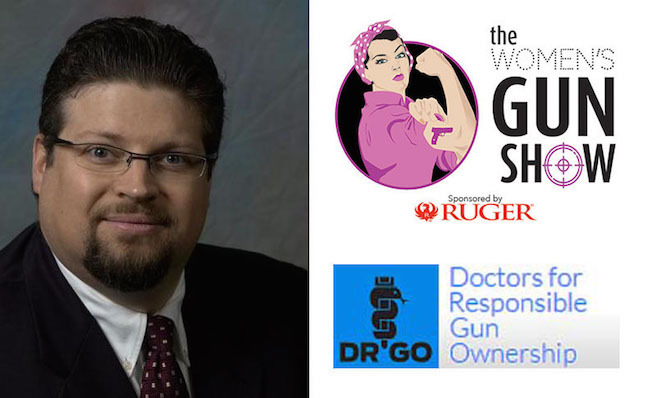 Learn more about how to handle situations with your doctor, from Dr. John Edeen, of Doctors for Responsible Gun Ownership: http://www.womensoutdoornews.com/2016/07/the-womens-gun-show-episode-11-your-gun-and-your-doctor/
Carrie mentions the particulars of the Remington 700 recall: http://xmprecall.remington.com/
Cool products
Barb really likes the 5.11 Tactical Glacier Half-Zip jacket: http://www.511tactical.com/glacier-half-zip.html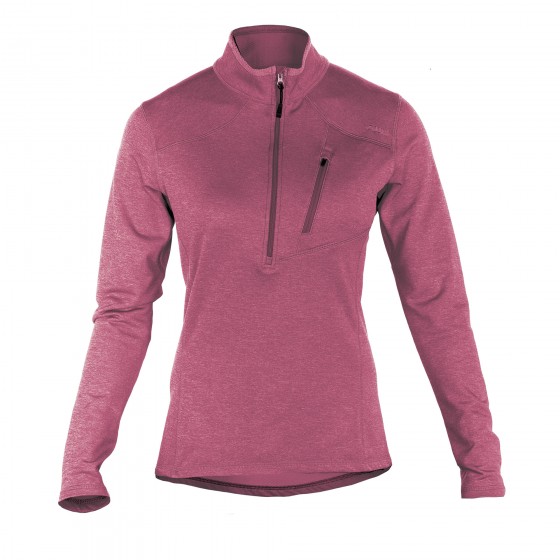 Carrie noticed these tactical, zip-off rain pants while at her training last week in Virginia: https://kryptek.com/tactical
TWAW Product of the Week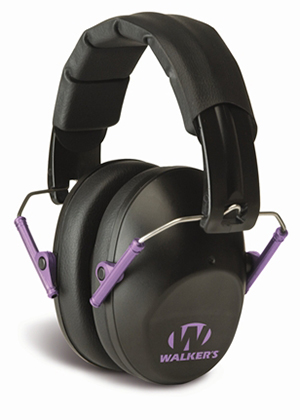 Carrie says if you're on a budget, get these muffs – Walker's Pro Low Profile Passive Ear Muffs: http://thewellarmedwoman.com/range-supplies/walkers-pro-low-profile-passive-ear-muffs
Calendar: What's up?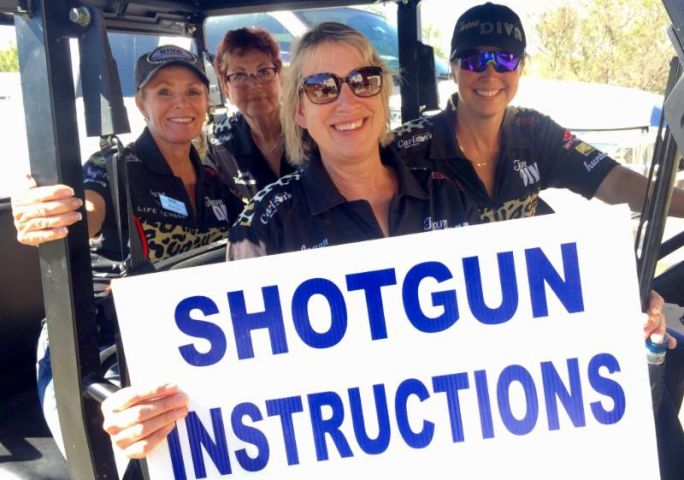 Barb is fond of everything that the group DIVA WOW does, because they do it well and professionally: DIVA WOW Shotgun Showcase: https://divawow.org/participate/shotgun-showcase-diva-style-march-18-2017/
Carrie will be attending the USCCA Expo in Ft. Worth soon, and you can see her on a panel discussion, there, too! The event will also host a Women's Concealed Carry Showroom: http://usccaexpo.com/
http://usccaexpo.com/uscca-expo-show-info.html
Download, listen and subscribe to The Women's Gun Show on iTunes, Stitcher and iHeart Radio.
Fan of the Month
Check out our new social media platforms at Facebook and Pinterest.
About Barbara Baird

Publisher/Editor Barbara Baird is a freelance writer in hunting, shooting and outdoor markets. Her bylines are found at several top hunting and shooting publications. She also is a travel writer, and you can follow her at https://www.ozarkian.com. View all posts by Barbara Baird →