Women's Gun Show #37: Guns in Underwear
In this week's show, Carrie Lightfoot and Barbara Baird run through a long list of options for concealment of carry guns in your underwear. They also talk about trending news, cool products and shooting events in the future. Carrie interviews fan of the month, Jay, from Minnesota. Sponsored by Ruger.
Guns in Underwear LINKS
Special thanks to the chapter leaders from across the country from The Well Armed Woman for their input.
Dene Adams corset holster: https://deneadams.com/collections/frontpage/products/midnight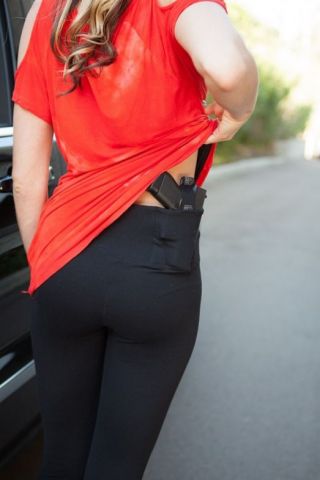 The Well Armed Woman Leggings: http://thewellarmedwoman.com/holsters/concealment-leggings
Can Can Concealment holsters: http://thewellarmedwoman.com/holsters/concealment-leggings
Flashbang bra holsters, now in nude: http://www.flashbangholster.com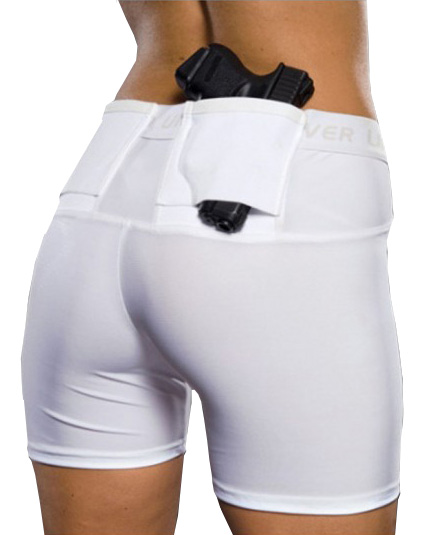 Undertech compression shorts: http://thewellarmedwoman.com/holsters/concealment-compression-undershorts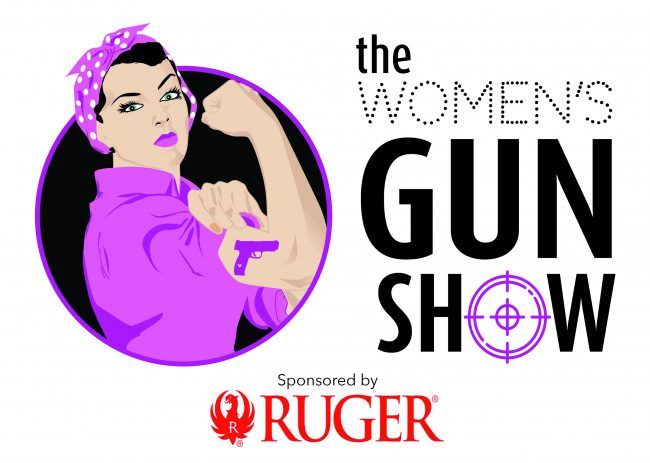 Survival Story
Carrie tells the story of a robbery gone bad in Winchester, Va., when a convenience store employee defended herself during an abduction: http://www.your4state.com/news/virginia/winchester-police-armed-robber-recovering-from-wounds-after-woman-uses-personal-gun-in-defense/645888843
Firearms news you can use
Barb says it's unbelievable! California legislators exempt themselves from gun laws in the state: http://joeforamerica.com/2017/01/california-senate-exempt-gun-laws/
Carrie reports that the NRA Applauds Neil Gorsuch's Nomination to the U.S. Supreme Court:
https://www.nraila.org/articles/20170131/nra-applauds-neil-gorsuchs-nomination-to-the-us-supreme-court
Cool products
Barb thinks Booby Trap bras look interesting and, of course, fit the show's theme: https://boobytrapbras.com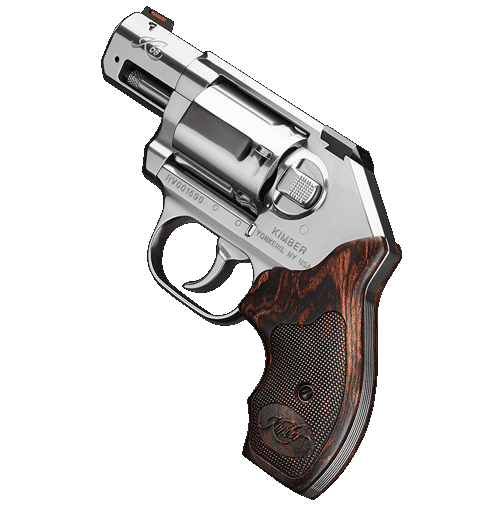 Carrie notes that the new Kimber revolvers would fit well into any of the underwear options: http://www.kimberamerica.com/pistols/revolver
Carrie produced a DVD titled "The Well Armed Woman Gun Basics Training DVD": http://thewellarmedwoman.com/books-and-dvds/the-well-armed-woman-gun-basics-training-dvd
Includes the following topics:
Firearm Safety
The two types of Handguns and the advantages and disadvantages of each
Loading & unloading
Stance
Grip
Trigger Pull
Aiming your gun
Drawing your gun
Holsters & holstering
Practice
Calendar: What's up?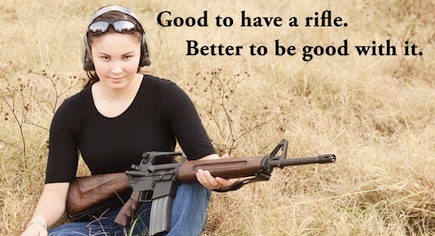 Barb thinks it's time to plan for a vacation around an Appleseed Project event, to learn rifle marksmanship skills and also, history around the first days of the Revolutionary War: https://appleseedinfo.org
Carrie says there's still room to sign up for the NSSF's Fantasy Camp, where you can learn to shot from professional competition shooters: http://shootingsportsfantasycamp.com
Fan of the Month Interview: Jay from Minnesota
Download, listen and subscribe to The Women's Gun Show on iTunes, Stitcher and iHeart Radio.
Fan of the Month
Check out our new social media platforms at Facebook and Pinterest.
About Barbara Baird

Publisher/Editor Barbara Baird is a freelance writer in hunting, shooting and outdoor markets. Her bylines are found at several top hunting and shooting publications. She also is a travel writer, and you can follow her at https://www.ozarkian.com. View all posts by Barbara Baird →