Sturm, Ruger & Company, Inc., Announces Executive Appointments that Include Sarah Colbert
SOUTHPORT, CONNECTICUT, June 1, 2017 – Sturm, Ruger & Company, Inc. (NYSE:RGR) is pleased to announce the following executive appointments: Sarah F. Colbert as Vice President of Administration, Robert J. Werkmeister, Jr. as Vice President of Marketing, and Michael W. Wilson as Vice President of Mayodan Operations.
"Over the past few years, our team has shown that we have many high performers that are not only instrumental to our success, but also are key drivers of our future," stated Christopher J. Killoy, President and CEO. "Rob, Mickey and Sarah are three of those high performers and we are excited to promote them into roles that will help them continue to strengthen our team and drive success for years to come."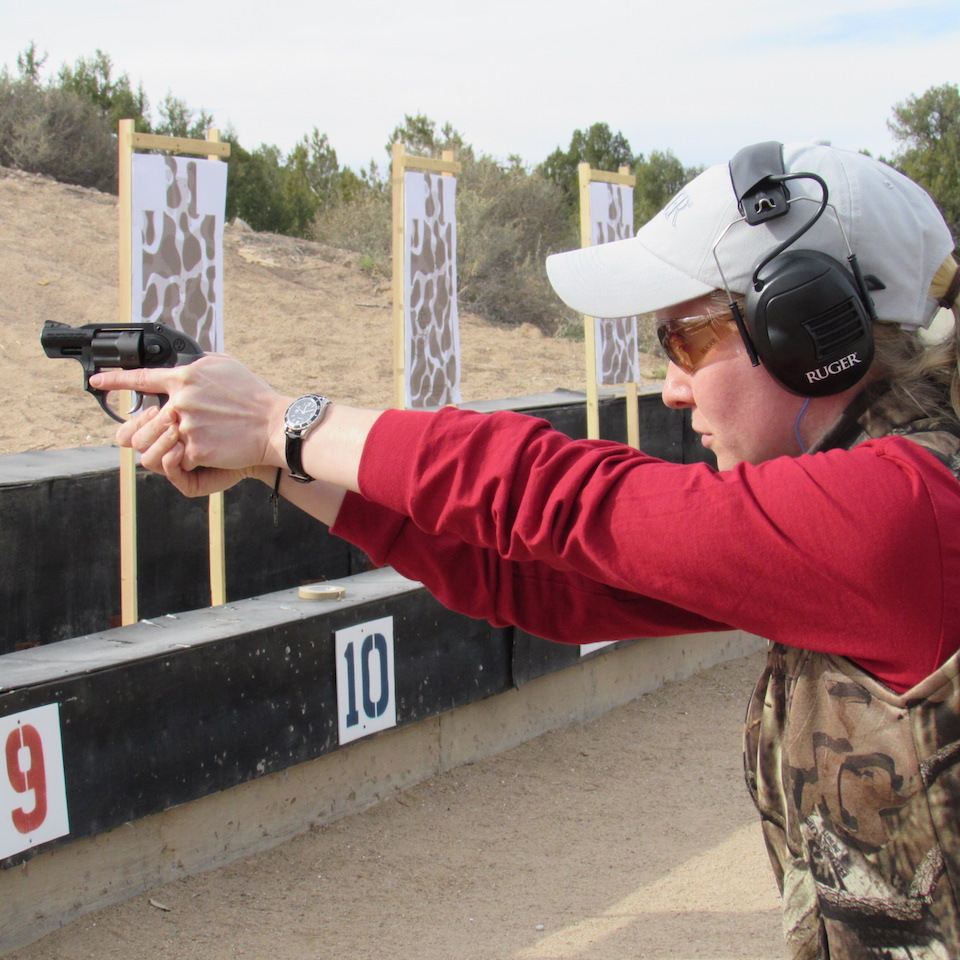 Sarah F. Colbert
Sarah, named Vice President of Administration, has served the Company in various human resource and legal capacities since joining the Company in 2011. In her most recent role as Director of Human Resources, Sarah worked with a dedicated, multi-disciplinary team to
develop and launch "Ruger University," an internal program offering degree and non-degree courses designed to further associates' training and education. And as part of an ongoing effort to harmonize and simplify Company policies, practices and procedures, Sarah also guided a team to successfully implement "Workday," the Company's first cloud-based human capital management system.
Prior to joining Ruger, Sarah worked as a litigation associate at Day Pitney LLP and Ryan Ryan Deluca LLP, where she handled a wide variety of matters, including complex commercial litigation, product liability and employment disputes.
Sarah graduated from the University of Connecticut School of Law in 2005 and Suffolk University (summa cum laude) in 2001.
Robert J. Werkmeister, Jr.
Rob, named Vice President of Marketing, has served as Director of Marketing since January 2013, overseeing all Ruger marketing activities including brand development, product launches, media buying, advertising, and trade shows. Rob was also responsible for Ruger's web presence, including both Ruger.com and ShopRuger.com.
Prior to joining Ruger, Rob was the President and founder of Symbolic, Inc., a full- service marketing agency. While with Symbolic, Rob began working with Ruger as a client in 2002 and has been the primary strategic marketing driver for the Ruger account since 2007.
Rob holds a B.S. degree in Political Science and an M.B.A. in Marketing, with a focus on Consumer Behavior and Research, both from the University at Buffalo.
Michael W. Wilson (Mickey)
Mickey, named Vice President of Mayodan Operations, has served as Director of Mayodan Operations since June 2013, when he led the charge to create and oversee the growth of the newly acquired manufacturing facility in Mayodan, NC. Mickey previously held the
position of Revolvers Business Unit Director in the Newport, NH factory from 2007 to 2013. Since joining Ruger in 2007, Mickey has been key in transforming Ruger manufacturing operations into lean value streams, creating a lean culture, and growing sales through new product introductions.
Throughout his entire career, Mickey has been involved in manufacturing operations and engineering. He served in many engineering and operational leadership capacities for TRW Automotive, Wabash National Trailer Corporation, and JeffBoat LLC.
Mickey graduated from Purdue University in 1999 with a B.S. in Mechanical Engineering Technology and received his M.B.A. from Indiana Wesleyan University in 2008.
About Sturm, Ruger & Co., Inc.
Sturm, Ruger & Co., Inc. is one of the nation's leading manufacturers of rugged, reliable firearms for the commercial sporting market. As a full-line manufacturer of American-made firearms, Ruger offers consumers over 400 variations of more than 30 product lines. For more than 60 years, Ruger has been a model of corporate and community responsibility. Our motto, "Arms Makers for Responsible Citizens®," echoes the importance of these principles as we work hard to deliver quality and innovative firearms.
About Barbara Baird

Publisher/Editor Barbara Baird is a freelance writer in hunting, shooting and outdoor markets. Her bylines are found at several top hunting and shooting publications. She also is a travel writer, and you can follow her at https://www.ozarkian.com. View all posts by Barbara Baird →