The Women's Gun Show Episode #54: What's in Your Bag? 
In this week's show, Carrie Lightfoot and Barbara Baird reveal what they keep in their range bags. Barbara also mentions some tiny items, courtesy of competition shooter Randi Rogers. Julie Golob offers a tip about your grip, sponsored by NRA Women. The pair also discuss trending news, old soldiers, Eddie Bauer bird pants and training events happening soon. Sponsored by Ruger.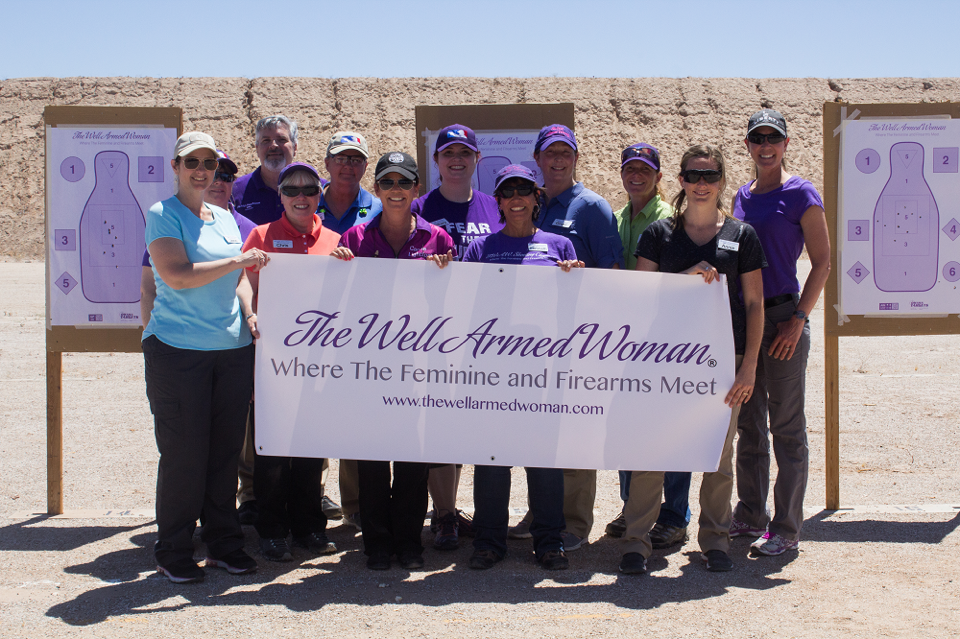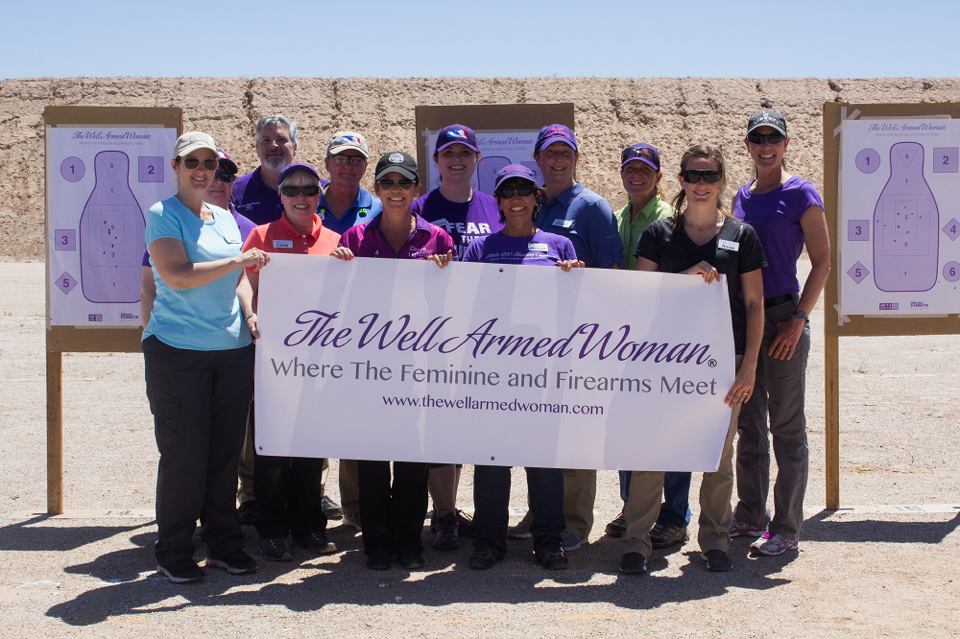 Carrie has returned from The Well Armed Woman (TWAW) instructor training.
She also congratulates Sheila McKinney, winner of the women's division of The American Marksman. TWAW had 4 shooters Renee Krawiec Jessica Braun, Sheila McKinney and Sheena Green.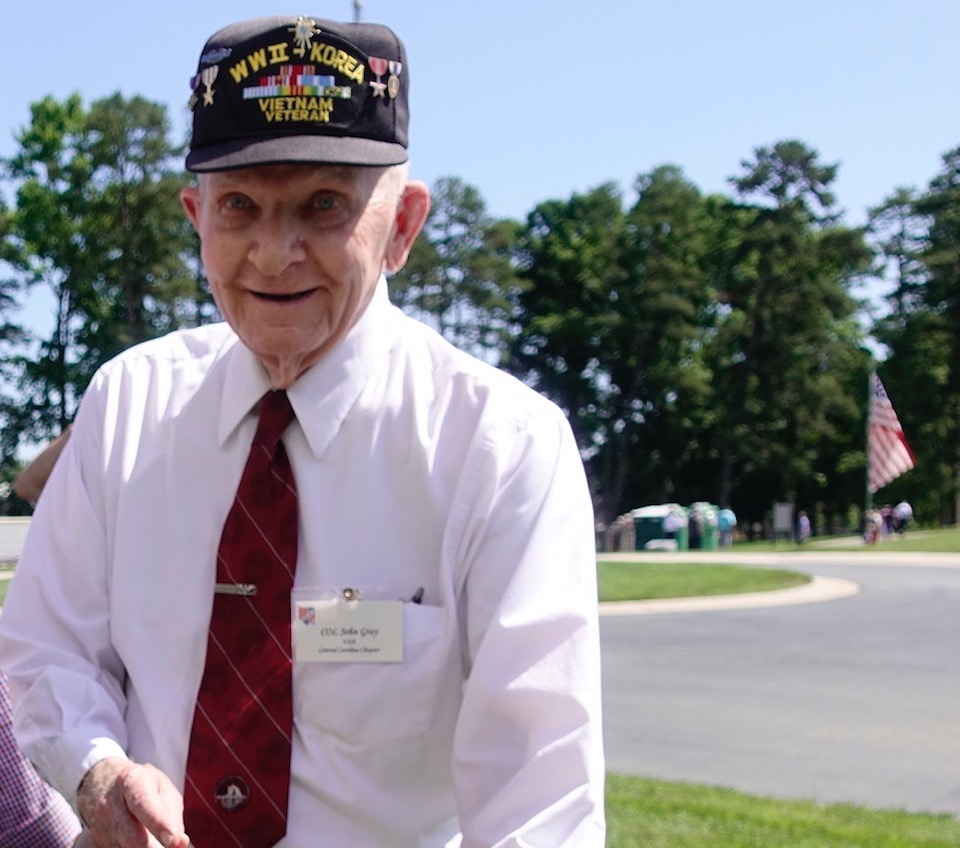 Barb talks about meeting a WWII veteran after a special Memorial Day remembrance service in North Carolina.
Topic: What's In Your Range Bag … we'll tell you what's in ours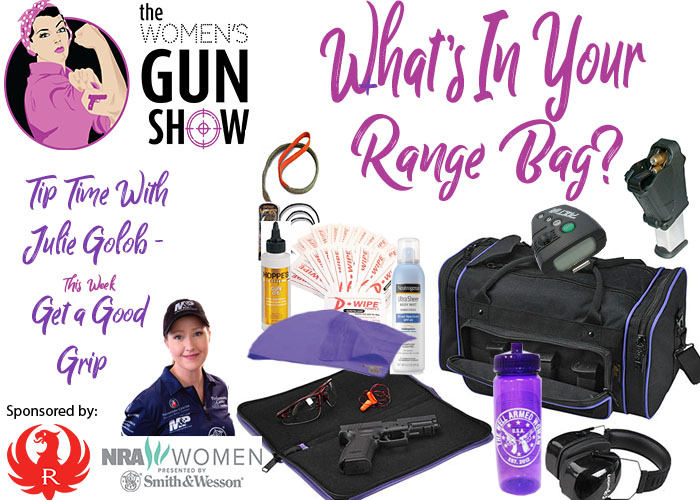 Carrie carries The Well Armed Woman Deluxe Range bag: http://thewellarmedwoman.com/range-supplies/range-bags-and-cases/deluxe-range-bag-by-twaw
Uplula Peltor TEP 100 electronic buds – re-chargeable
Dekot prescription shooting glasses
TWAW Boo-Boo Kit Batteries
TWAW range towel
Sunscreen
Purple Frog Togg
Water Bottle
Shot timer
Extra shooting glasses
Extra Howard Leight women's earplugs
Eyeglass repair kit
Carabineer Multi-tool
Small notebook – training notes
Gun oil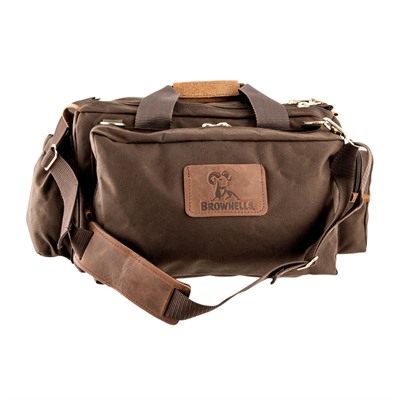 Barb's has been carrying this tried-and-true bag from Brownells for years, $129.99: http://www.brownells.com/shooting-accessories/range-gear/range-bags/signature-series-shooting-bag-prod26693.aspx
Here are some extra things that Barb carries in her range bag that Carrie didn't include:
Foamies
Lens cleaner in spray bottle, rag and wipes
Tape
Pocket knife
Lip balm
Brass Bag
Barb mentions an interesting column in Shooting Sports USA—a series on "What's in Your Range Bag?": https://www.ssusa.org/articles/2017/3/14/whats-in-your-range-bag-cherie-blake/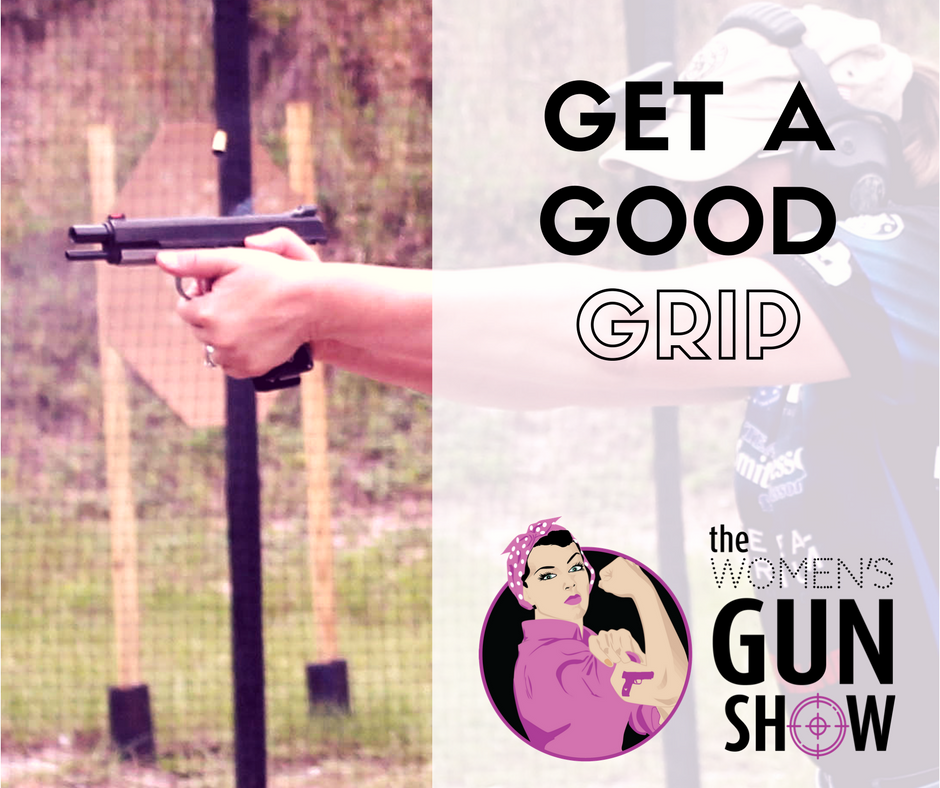 Julie Golob give us advice on how to get a good grip, in her weekly installment of "Tip Time," sponsored by NRA Women.
Survival Story Carrie found a report about a Seattle woman who shoots her ex-boyfriend during Capitol Hill attack: https://patch.com/washington/seattle/seattle-police-investigate-shooting-capitol-hill
Firearms News You Can Use
Barb says that Michael Bloomberg's money is behind this group, where authors and artists aide the book and movie industry in creating anti-gun rhetoric and story lines: https://www.publishersweekly.com/pw/by-topic/industry-news/people/article/73630-gun-safety-org-recruits-authors-for-support.html
Carrie goes to the lighter side of the news and talks about a stranger, (from Missouri) who bought a ticket for a young soldier so he could get home: http://www.guns.com/2017/05/30/stranger-buys-airline-ticket-for-soldier-trying-to-get-home-video/
Cool Products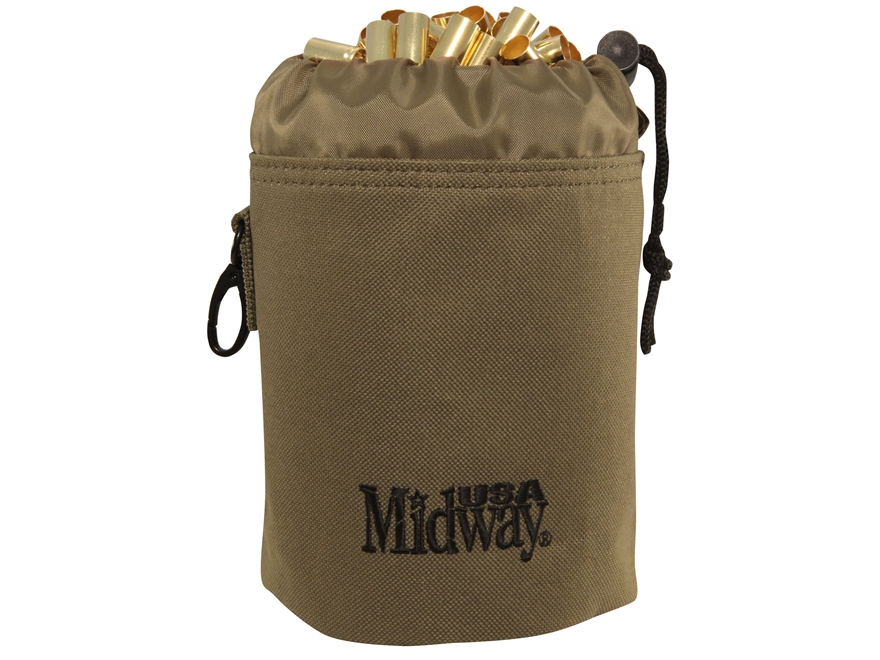 Barb says you need at least one of these brass bags to clean up afterward at the range and keep your brass separated: https://www.midwayusa.com/product/939294342/midwayusa-brass-bag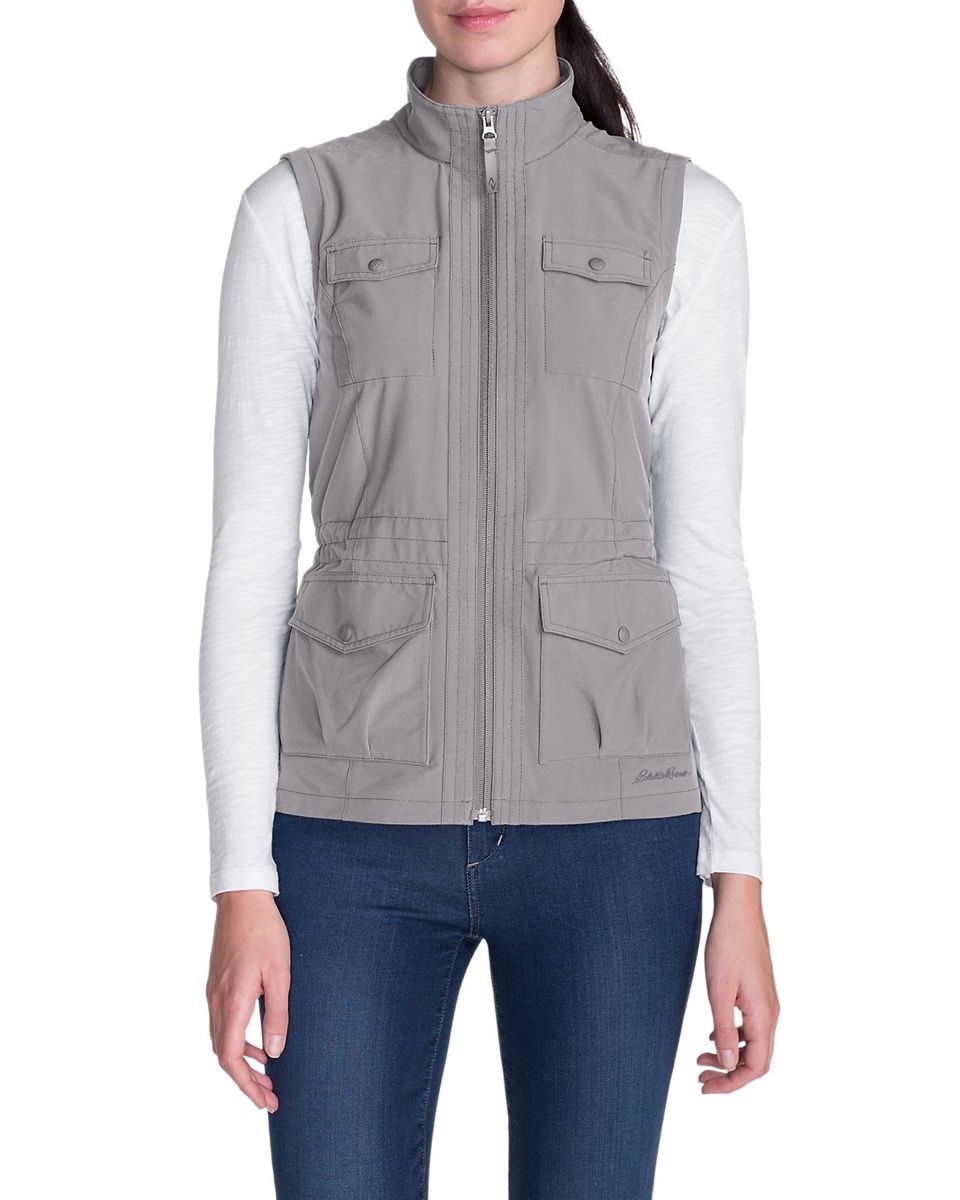 Carrie chose the Women's Atlas II Vest, from Eddie Bauer: http://www.eddiebauer.com/product/women-39-s-atlas-ii-vest/20612263/_/A-ebSku_0064025302000080__20612263_catalog10002_en__US_EBSite?showProducts=&color=184
TWAW Product of the Week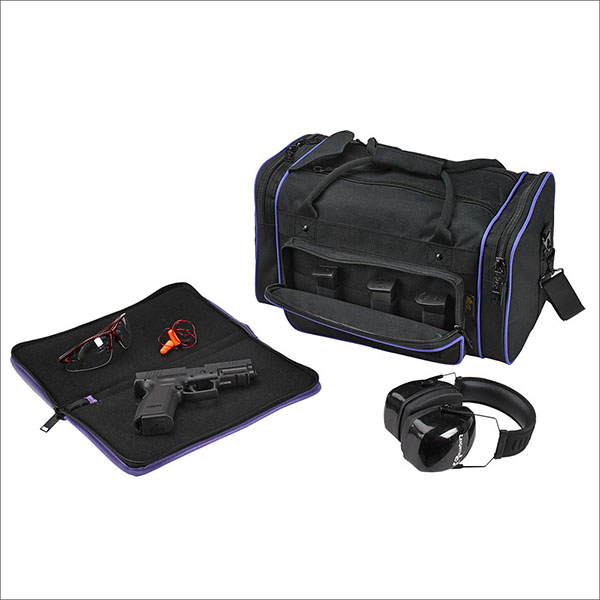 Carrie found a Medium Range Bag in her warehouse that she thinks you'll like, for $47.99: http://thewellarmedwoman.com/range-supplies/range-bags-and-cases/medium-range-bag
The WON's Post of the Week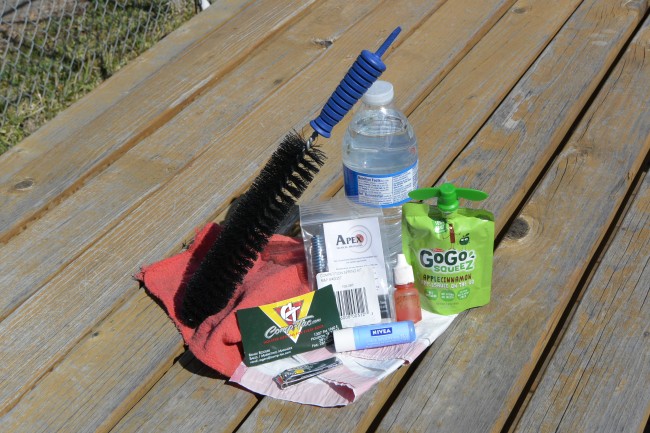 Barb mentions that professional shooter Randi Rogers has a few ideas about some tiny items to include in your range bag: http://www.womensoutdoornews.com/2016/02/10-items-add-range-bag/
Calendar: What's up?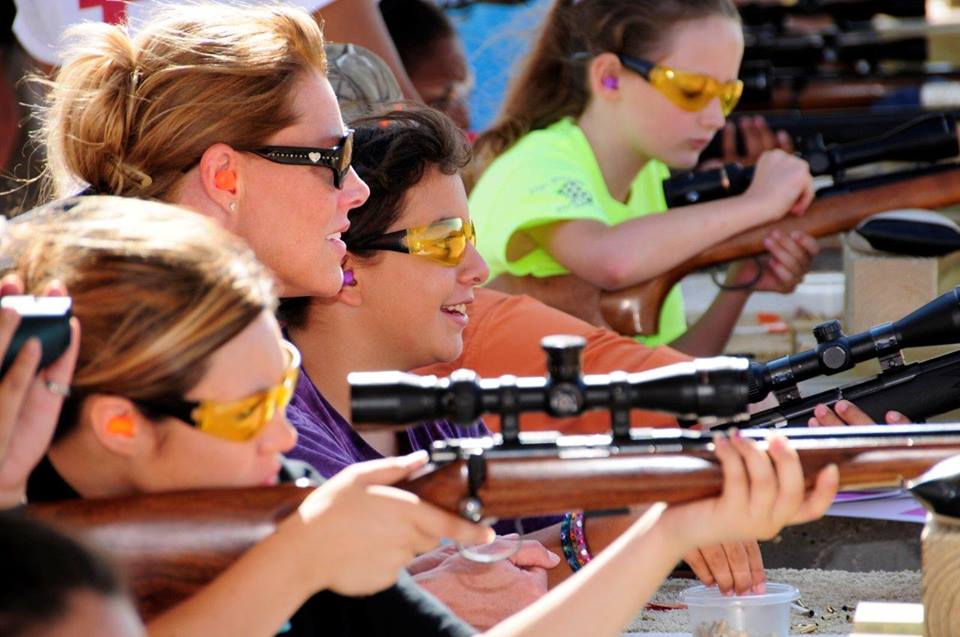 Barb mentions an event called Daughters on the Range – June 10th San Angelo TX http://www.daughtersattherange.com/events/
Carrie points out that classes will be held in conjunction with the AZ State shoot that are open to the public on June 10 and 11.
Low-Light/No-Light Handgun – Enrollment link: goo.gl/6ZQpkP Practical Handgun and Carbine – Enrollment link: goo.gl/H4GCyq Tuition: 189.00 www.timberlinefirearms.us
Download, listen and subscribe to The Women's Gun Show on iTunes, Stitcher and iHeart Radio.
Fan of the Month
Check out our new social media platforms at Facebook and Pinterest.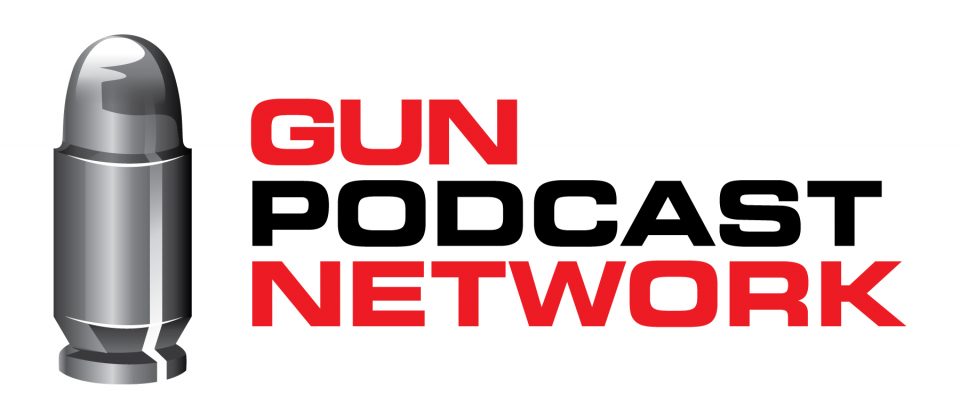 The Women's Gun Show is proud to be a part of The Gun Podcast Network – http://gunpodcastnetwork.com/
About Barbara Baird

Publisher/Editor Barbara Baird is a freelance writer in hunting, shooting and outdoor markets. Her bylines are found at several top hunting and shooting publications. She also is a travel writer, and you can follow her at https://www.ozarkian.com. View all posts by Barbara Baird →