The Women's Gun Show Episode #55: The Purse Thing
In this podcast, Carrie Lightfoot and Barbara Baird talk about the merits and drawbacks of concealed carry purses, and some things to consider before deciding to use this means of carry. Julie Golob gives a tip about trigger control, sponsored by NRA Women. The women also discuss trending firearms news – including Tommy gun sales in St. Louis – cool products and firearms events around the country. Sponsored by Ruger.
Topic: The Purse Thing
Barb and Carrie discuss the anatomy of a good carry purse – what it must have and the important questions to ask when making the decision if purse carry is right for you.
Barb's article in NRA Family explains what to look for in a concealed carry bag: https://www.nrafamily.org/articles/2016/4/5/what-to-look-for-in-a-concealed-carry-purse/
Carrie has also written about carrying a purse off the body: http://thewellarmedwoman.com/women-and-guns/concealed-carry/the-concealed-carry-purse
There are purses such as TWAW Waist-Pack (below) that attach to the waist and to the thigh, to securely fasten the purse to your body"
Survival Story
Carrie tells the story of a beaten trooper who shoots, kills her boyfriend in Pike Creek: http://delawarefreenews.org/2017/05/22/off-duty-trooper-injured-boyfriend-shot-in-pike-creek-domestic-incident/
Firearms News You Can Use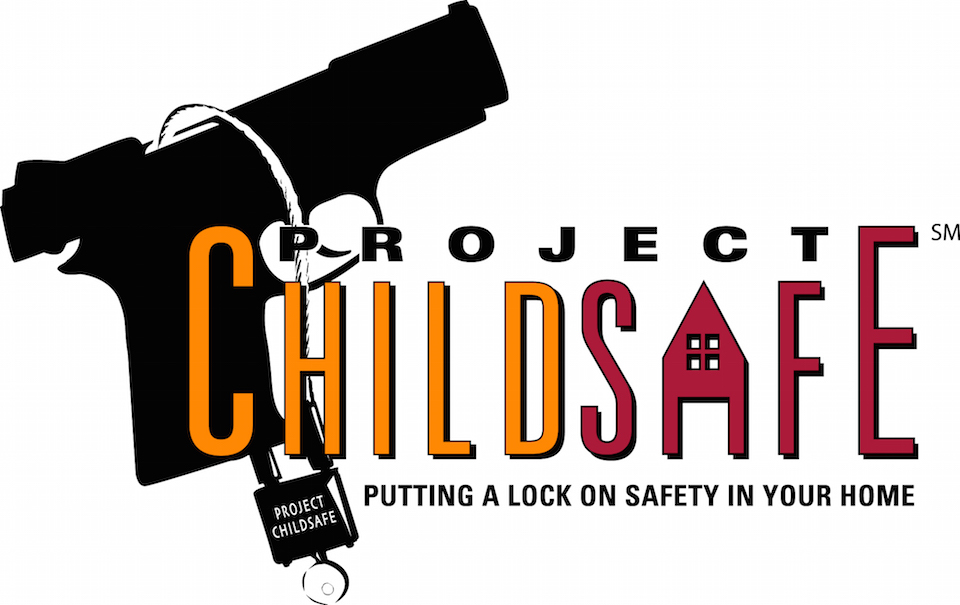 Barb mentions Project ChildSafe, a program of the National Shooting Sports Foundation (NSSF): http://www.projectchildsafe.org, She also highlights the NSSF's Friends and Family Campaign: http://projectchildsafe.org/sweepstakes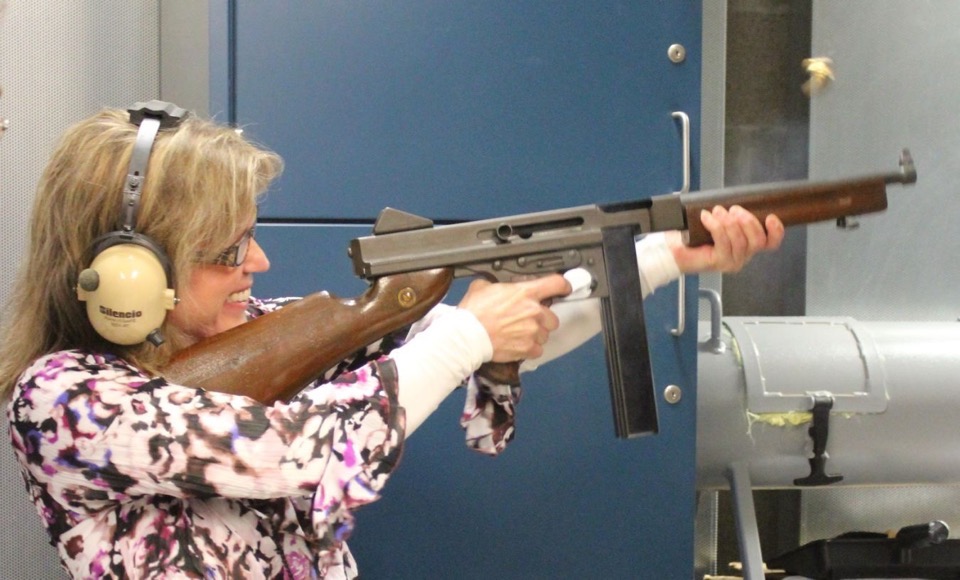 Carrie wonders if the Tommy guns have been used in fighting crime in St. Louis, in this article, Sale of the Century – St. Louis Police Announce Sale of Vintage Tommy Guns: https://bearingarms.com/beth-b/2017/05/30/st-louis-vintage-tommy-guns/?utm_source=badaily&utm_medium=email&utm_campaign=nl
Julie Golob's "Tip Time" is sponsored by NRA Women.
Cool products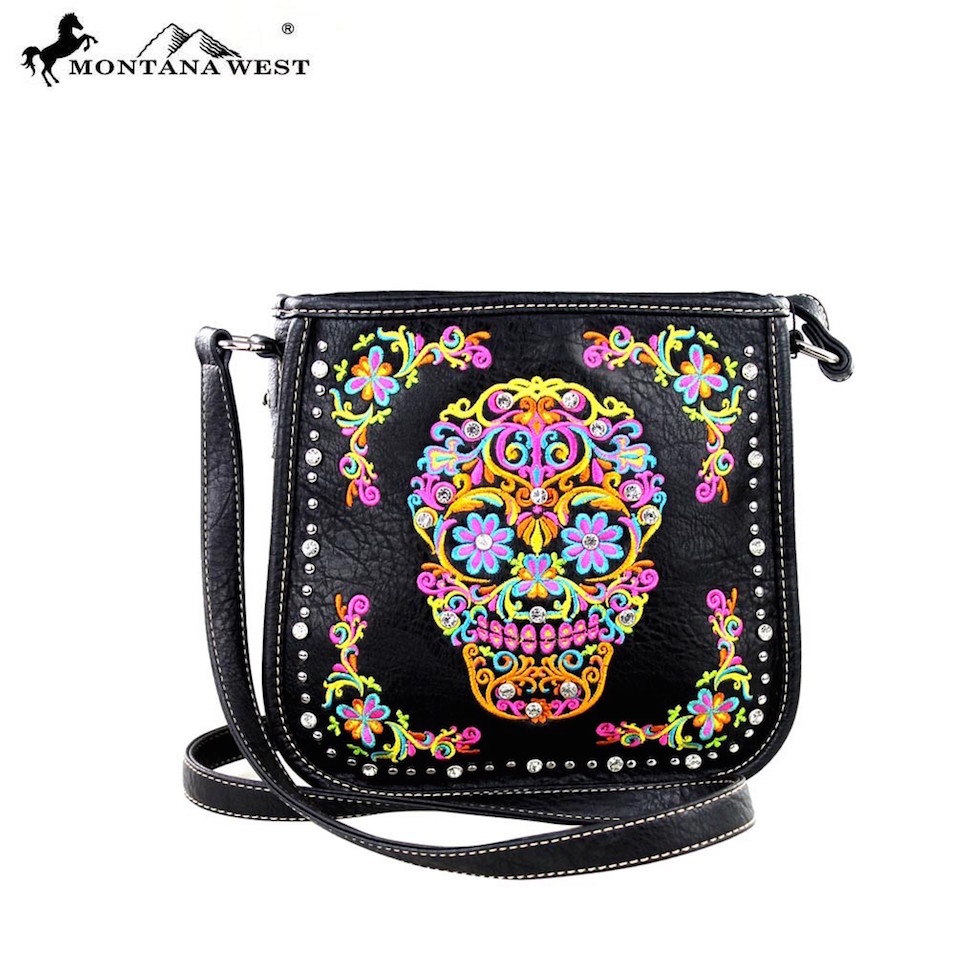 Carrie teases us with this Montana West Sugar Skull Collection Concealed Handgun Crossbody – coming soon to TWAW: https://www.montanawestusa.com/cowgirl-handbags-purses/cowgirl-gun-carry-handbag-purse/mw326g-8287-montana-west-sugar-skull-collection-concealed-handgun-crossbody.html
Barb isn't teasing, and says this purse defender system from Crossbreed might be just the ticket before investing in a new, expensive concealed carry purse. You can convert the bag you own into a CCW bag, $52.95: https://www.crossbreedholsters.com/shop/modular-systems/purse-defender/purse-defender-pd.html
TWAW Product of the Week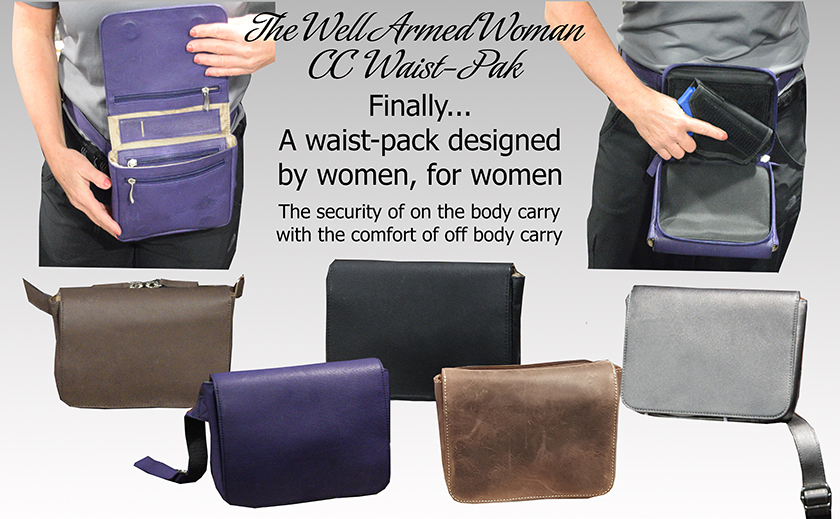 Carrie chose The Well Armed Woman waistpack as her product of the week, $79.99: http://thewellarmedwoman.com/ccw-purses/twaw-cc-waist-pak
The WON's Post of the Week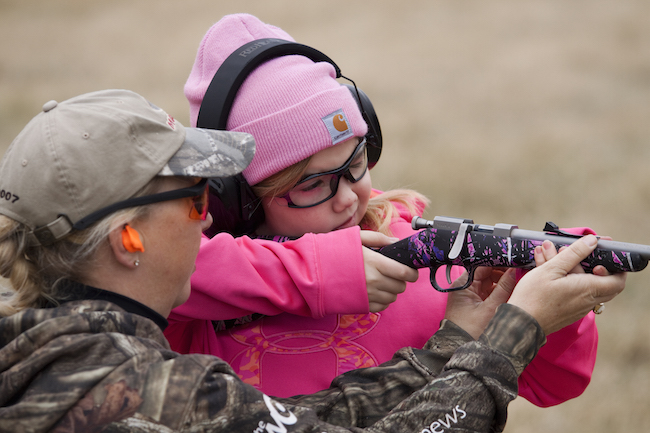 Continuing with the safety-in-the-home-if-there's-a-firearm topic, Barb mentions a column (sponsored by LaserMax) at Women's Outdoor News by Stacy Bright, which details ways to keep your home safe: http://www.womensoutdoornews.com/2017/06/summer-fun-children-proactive-guns-home/
Calendar: What's up?
Carrie mentions the various shooting instruction programs for young people and children at the Boondocks in Mississippi, July 21 and 22: https://www.boondocksfta.com/young-adults-ppc.html
Barb is a fan of Becoming an Outdoors-Woman programs around the nationa and found this one, for advanced shooting skills, in Georgia from July 7 to July 9: Georgia Beyond BOW – GLOCK Inc. and Georgia BBOW present: Women's Handgun Preparedness, http://www.georgiawildlife.com/BOW
Download, listen and subscribe to The Women's Gun Show on iTunes, Stitcher and iHeart Radio.
Fan of the Month
Check out our new social media platforms at Facebook and Pinterest.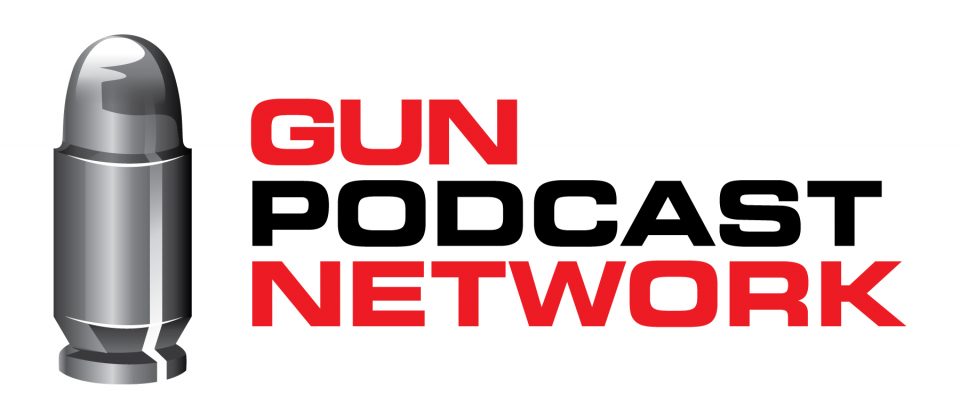 The Women's Gun Show is proud to be a part of The Gun Podcast Network – http://gunpodcastnetwork.com/
About Barbara Baird

Publisher/Editor Barbara Baird is a freelance writer in hunting, shooting and outdoor markets. Her bylines are found at several top hunting and shooting publications. She also is a travel writer, and you can follow her at https://www.ozarkian.com. View all posts by Barbara Baird →