Cheyenne Dalton Isn't Your Average Teenager
While I was sitting at the Volquartsen firearms booth at SHOT Show earlier this year a 16-year-old came up and introduced herself. I immediately sensed there was a thing or two I could learn from her. I knew she was a shooter—it was obvious by the sponsored jersey she was wearing—but I knew very little about how accomplished she was in all areas of her life.
Cheyenne Dalton started shooting at the young age of 6. After her mom brought her along to a concealed carry class when she was 12, she gained an interest in competitive shooting. When she's not on the range or traveling for a match, she plays shows in a bluegrass band. Somehow, she also finds time for homeschooling.
You may already be familiar with Dalton if you're one of her 62,000 followers on Instagram or if you read her WON column. I recently sat down with her to give a better perspective of who she is and why she's someone everyone should get to know.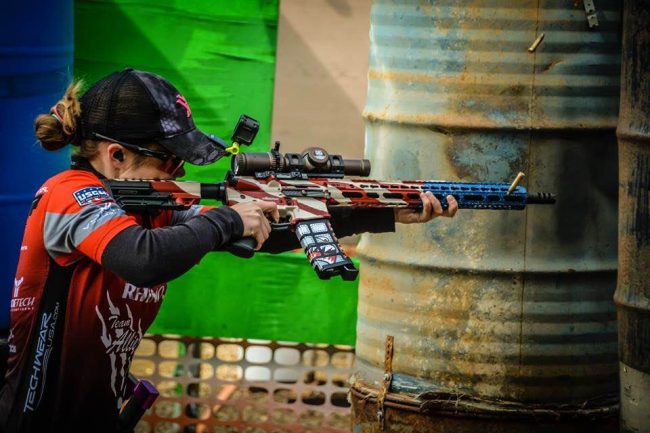 Pavlich: How did you get involved in shooting in the first place?
Dalton: I've shot since I was about 6. I started with a Henry lever-action .22. I started competitive shooting when I was about 12. My mom went to take a concealed-carry class from this man who lived not too far from us; his daughter was out there helping him, and started talking to my mom, asking if she had any kids interested in getting into competitive shooting. My mom told her about us, and a couple of weeks later I went and took a lesson. A couple weeks after that I went and shot the Iowa State Rimfire Championship and won "high limited lady." It was pretty cool.
Pavlich: Wow, a winner from the beginning! How long have you been shooting competitively?
Dalton: For 4 years.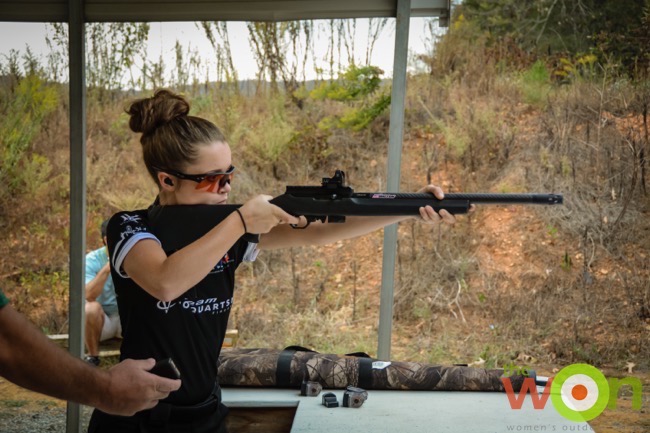 Pavlich: What's your favorite sport to participate in when it comes to shooting?
Dalton: I'll always have a place in my heart for rimfire because it's where I started. It's very fast and it's just fun for me. But three-gun requires a lot of strategy, and I love the challenges that it gives me, too.
Pavlich: Talk a little bit about those challenges. How do you prepare for a match? What do you find most challenging when it comes to being able to focus and really get into the zone?
Dalton: When I'm getting ready for a match, I practice every day in the weeks leading up to it. I've found that if you go out and blow a ton of ammo at one time, and practice just one time, it's not going to do you as much good as if you practice a little bit for a few days. At some matches, the struggle is mostly the targets—they have jungle runs and it's really dark. They never paint the targets in the jungle runs, so they're grey and they kind of blend into the area. It's hard to remember where all the targets are sometimes. Sometimes there are people there that make it hard to focus. It makes you think a lot harder than you might think you'd have to.
Pavlich: Talk a little bit about how your shooting competition has helped you make decisions in the real world outside of the range. You're obviously a very competent, mature young woman for your age. How has being in the shooting sports impacted you in that way?
Dalton: Shooting in general teaches kids—anyone—responsibility, and it really makes you think about your actions. I have to really plan out my days. I'm a musician too—I have a band—so since I shoot, I have to find time to practice for both of those things. I'm also homeschooled, and need to make time for my schoolwork in between all of that. It just makes you plan your life, and makes you really responsible for all of the time you need.
Pavlich: Talk about your musician work. That's something I didn't know about you until I saw you had posted something about your band. How do you find the time to do both? Obviously it takes a lot of practice to become a good competition shooter, to able to win like you do, and it also takes a lot of practice to be in a band and to be on a team, so to speak.
Dalton: I started playing classical music when I was 4 years old, and when I was about 9 I decided that wasn't very fun because everyone always looked so serious and no one ever smiled. I decided I wanted to get into more fiddle and bluegrass music. When I was 9 I started doing fiddle contests, and then, when I was 12, we started our band. That's been a lot of fun. Being able to schedule matches around our shows has been a bit of a challenge, but it all works out in the end. I have a lot of fun doing both.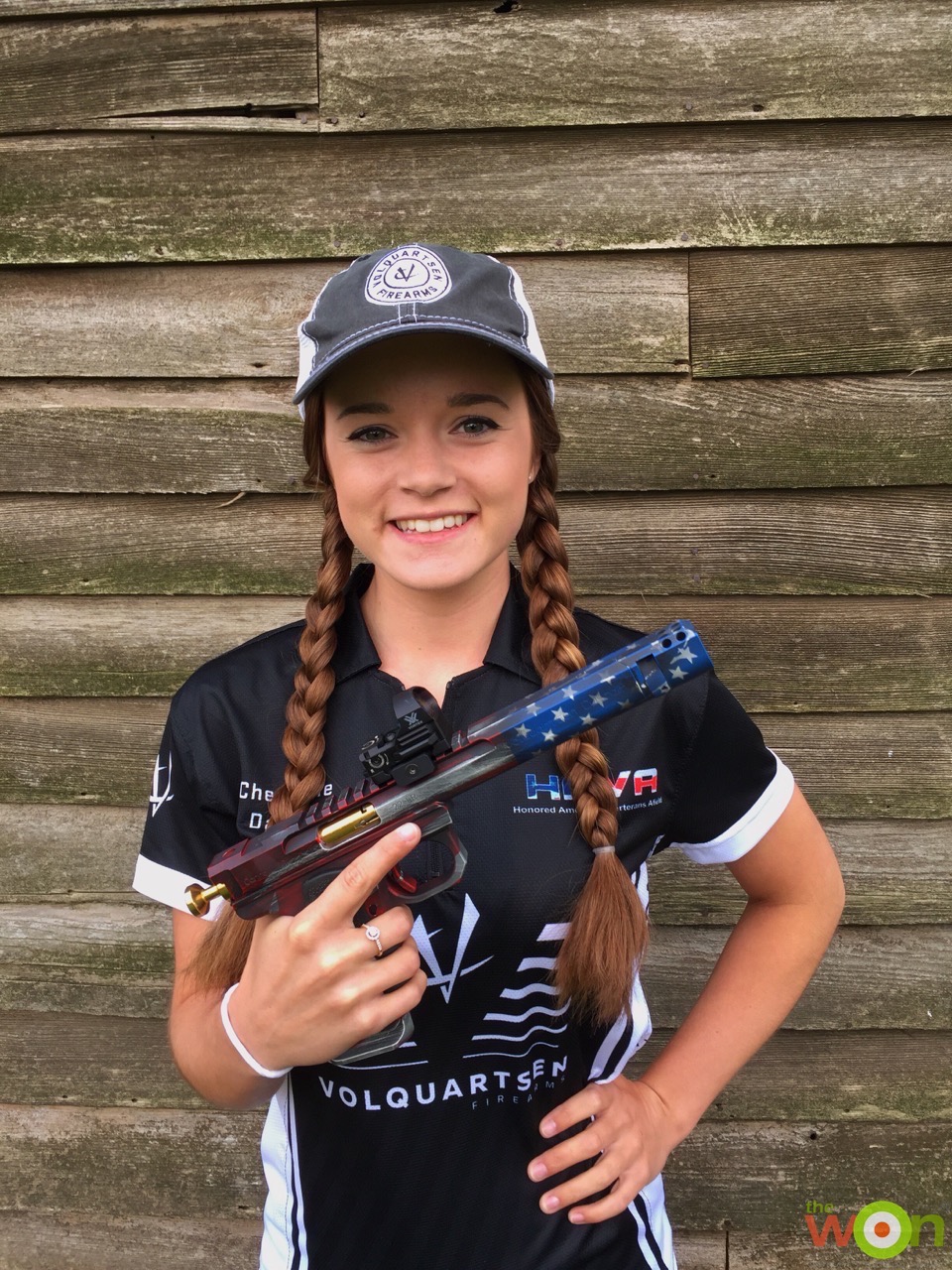 Pavlich: Generally, the reason we get to do what we do with shooting, and the reason you get to do what you do, is because we have a Second Amendment in this country. What is your view toward that and the importance of it?
Dalton: I think getting children and women involved in the shooting sports is very important. If you're going to keep the Second Amendment around, you have to get kids involved. They're the future of the sport. Also, moms have a lot of say over what goes on in a house, and if they're not OK with it, chances are their kids probably won't be able to do it. It's important to get them involved and show them that it's fun and safe, and that they should let their kids do it.
Pavlich: What are your future career goals?
Dalton: I just want to keep shooting and just see how far it will take me. I always want to be a competitive shooter. I'd like to be a musician, but I think I want to become an optometrist because it's always good to have a backup plan.
Pavlich: One of your recent Instagram posts had an impact on me. It was a photo of you with the words: "Work in silence; let your success be the noise." I thought that was a very humble thing to say. Is that a motto of yours? What prompted you to put that up?
Dalton: I feel like a lot of people will brag about how good they are—but if you're actually really good, people will tell you. You won't have to tell them.
Both Katie Pavlich and Cheyenne Dalton are sponsored by Volquartsen at The WON.
The Conversation