The Women's Gun Show Episode #71: How to Photograph a Gun and Shoot Shooting
On this week's show, Carrie Lightfoot talks to Yamil Sued, one of the industry's best gun photographers – who will tell us what to do to get productive and safe gun photos. Learn how to responsibly depict your love for the shooting sports, without causing criticism or concern about safety. Learn how to shoot shooting.
Barbara Baird joins Carrie and they chat about some cool products that you might want to use (especially for shooting shooting), and we'll hear from competition shooter Julie Golob with her Tip Time tip. Sponsored by NRA Women and Ruger.
Carrie is packing her bags to head to the NRA Women's Leadership Conference, and she dyed her hair purple for the trip!
Barb witnessed a press conference, held in a shark tank. She was at the opening of the Johnny Morris' Wonders of Wildlife National Museum & Aquarium.
Topic: Interview with Yamil Sued, How to Photograph a Gun
One of the industry's preeminent photographers, Yamil Sued talks to Carrie about how to photograph a gun and a person with a gun properly.
Tip Time with Julie Golob: Are You Still Learning?
Cool products
Carrie wrote the forward to this book, offered by the USCCA, Women's Handgun & Self-Defense Fundamentals ($35)
Barb recommends any of the Gorilla Tripods, and mentions a video that Julie Golob did for The WON on finding the perfect tri-pod for shooting shooting!
TWAW Product of the Week: Insulated Tumbler
Carrie uses lots of these in her dry heat environment, the insulated tumbler with TWAW branding. (Only $8.49)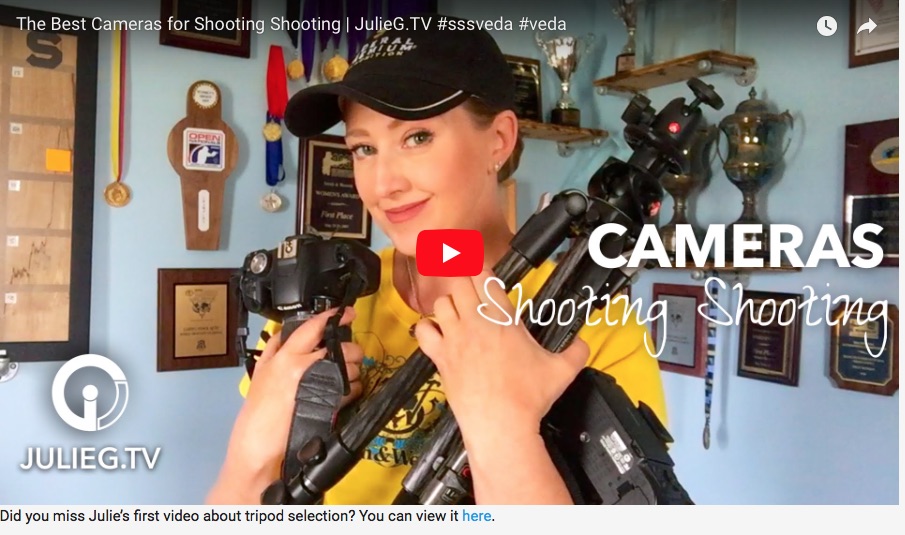 The WON's Post of the Week: Julie Golob on How to Shoot Shooting
Barb points out another excellent post that Julie Golob penned on how to choose cameras for shooting shooting.
Check out our new social media platforms at Facebook and Pinterest.
The Women's Gun Show is proud to be a part of The Gun Podcast Network.
About Barbara Baird

Publisher/Editor Barbara Baird is a freelance writer in hunting, shooting and outdoor markets. Her bylines are found at several top hunting and shooting publications. She also is a travel writer, and you can follow her at https://www.ozarkian.com. View all posts by Barbara Baird →