7 Books by Women of the Gun World
If you love to buy books for those folks on your Christmas list and are looking for women authors who write about guns and related topics, look no further than the 7 books by these 7 outstanding female authors in the gun world. Most of these books are available in hard cover, soft cover and Kindle versions so the prices will vary.
7 Books by Women of the Gun World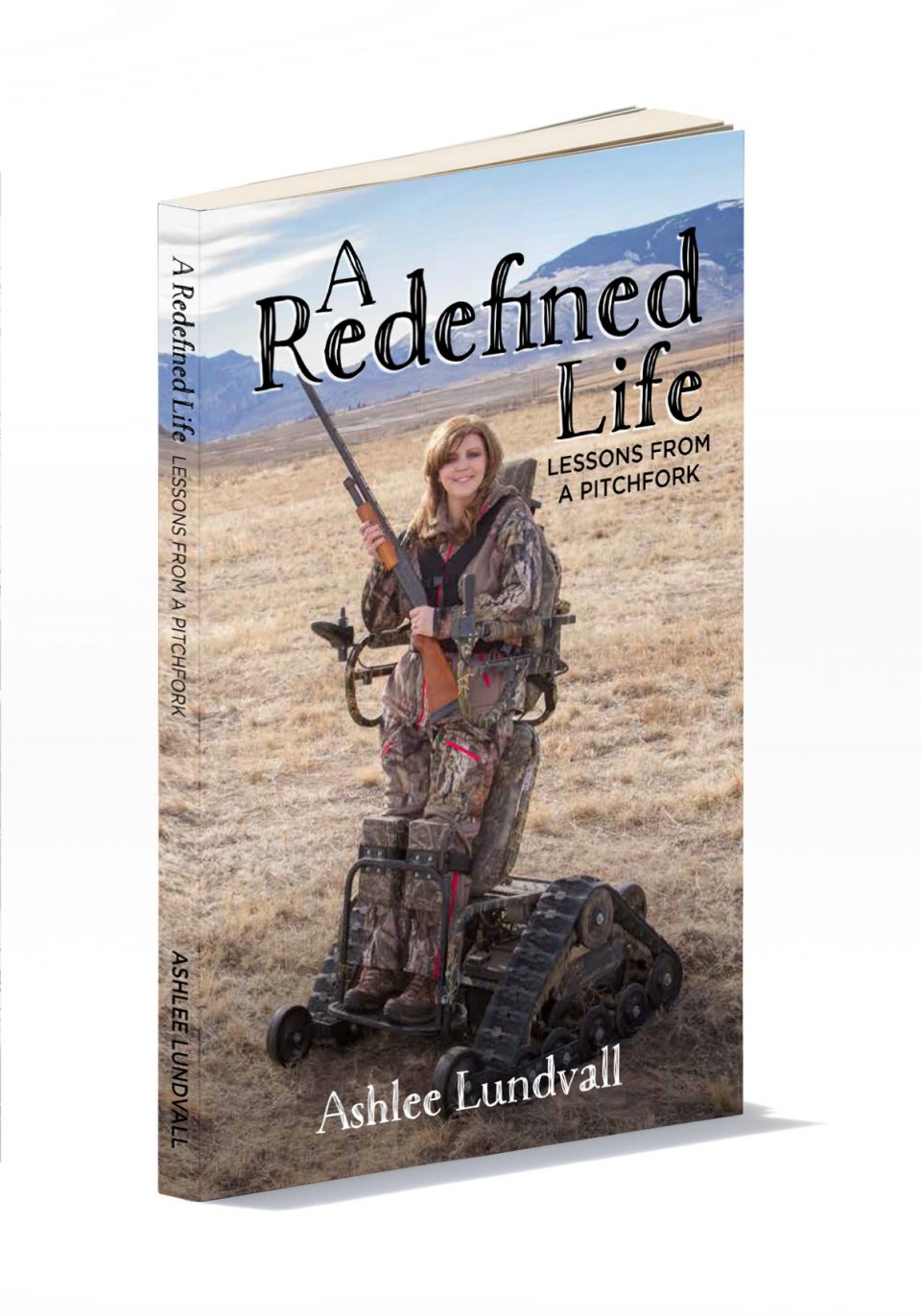 A Redefined Life: Lessons from a Pitchfork
ASHLEE LUNDVALL
I first met Ashlee Lundvall at the Wyoming Women's Antelope Hunt, 2 years ago. Since then, she has come onboard at The WON as a columnist, contributing interesting stories about her adventures outdoors. But, how did she get to this point of being an advocate for the outdoors?
When you see the cover of this book, you'll want to know … how did Ashlee overcome a paralyzing accident that for many, would make them unwilling participants in indoor activities for the rest of their lives? And how does she find the daily strength and perseverance needed as a physically challenged outdoorsman?
As a former Ms. Wheelchair USA, Ashlee took the mission of promoting an outdoor lifestyle across the country in 2013, and continues to this day. When you read this book, you'll feel like you've had a sit-down with one of this country's strongest and most vibrant women. You'll feel inspired to overcome your own disabilities and setbacks. Nothing is held back in this book – even her decision to have a child.
Read this book and weep – for joy that there are people as bold and brave and beautiful as Ashlee Lundvall.
Purchase A Redefined Life here. Only available in paperback. ($20)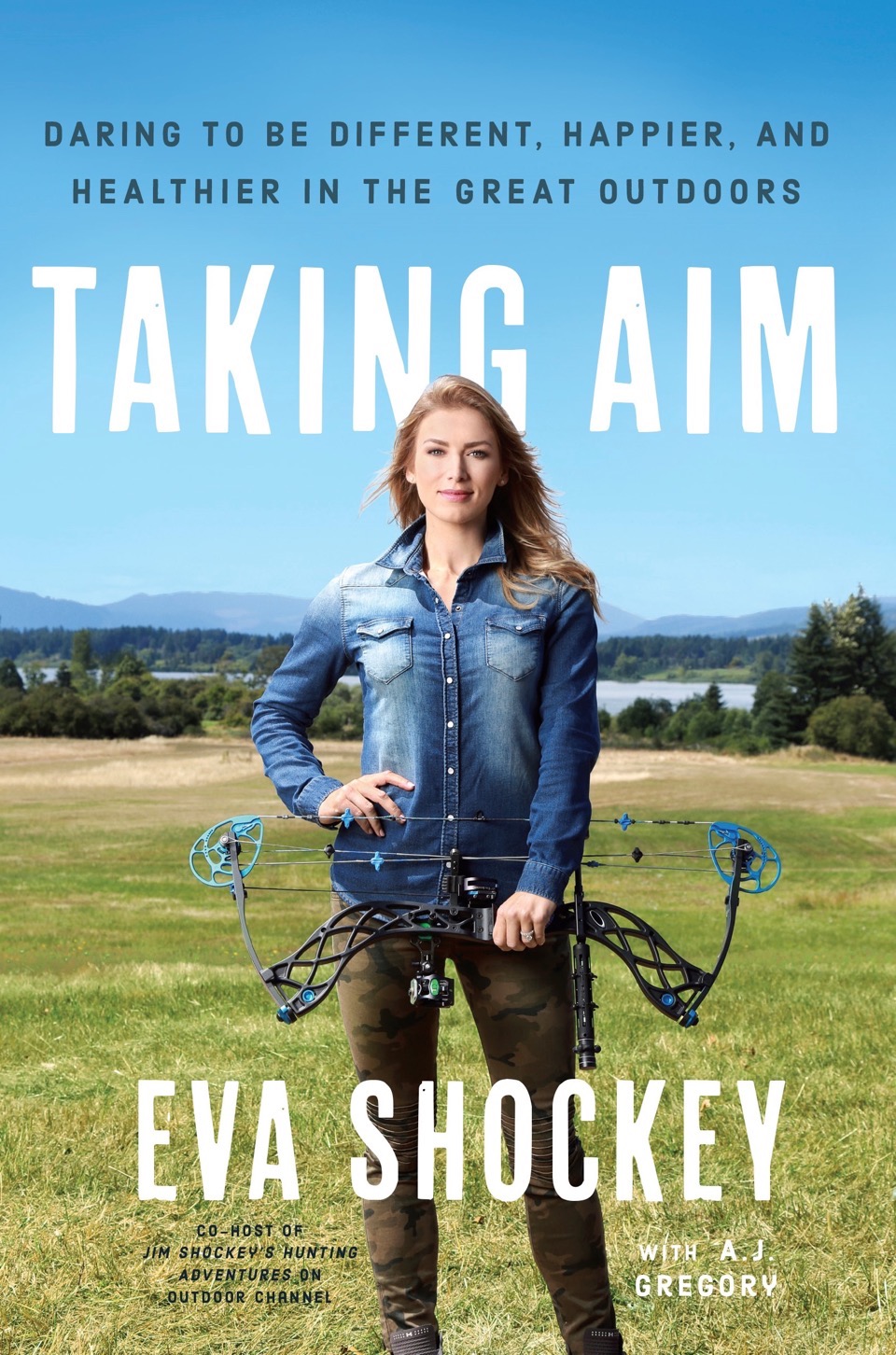 Taking Aim: Daring to be Different, Happier, and Healthier in the Great Outdoors
EVA SHOCKEY
Eva Shockey is no stranger to the outdoors. Growing up as outdoor legend Jim Shockey's daughter has had its advantages, and Eva has certainly enjoyed adventures and hunts because of her father's notoriety … and she is the first to admit it. What Eva has done and to her credit, is to further promote the outdoors as a woman hunter, and reveal how deeply an outdoor lifestyle – of hunting and bringing home meat for the family – enriches someone.
Eva is extremely likeable and a role model for women who want to step outdoors and engage a physical tradition, such as hunting. Whether with a bow or a firearm, Eva demonstrates competence and ability to bring home the bacon. In fact, she even includes some of her favorite recipes in the mix.
Purchase Taking Aim here.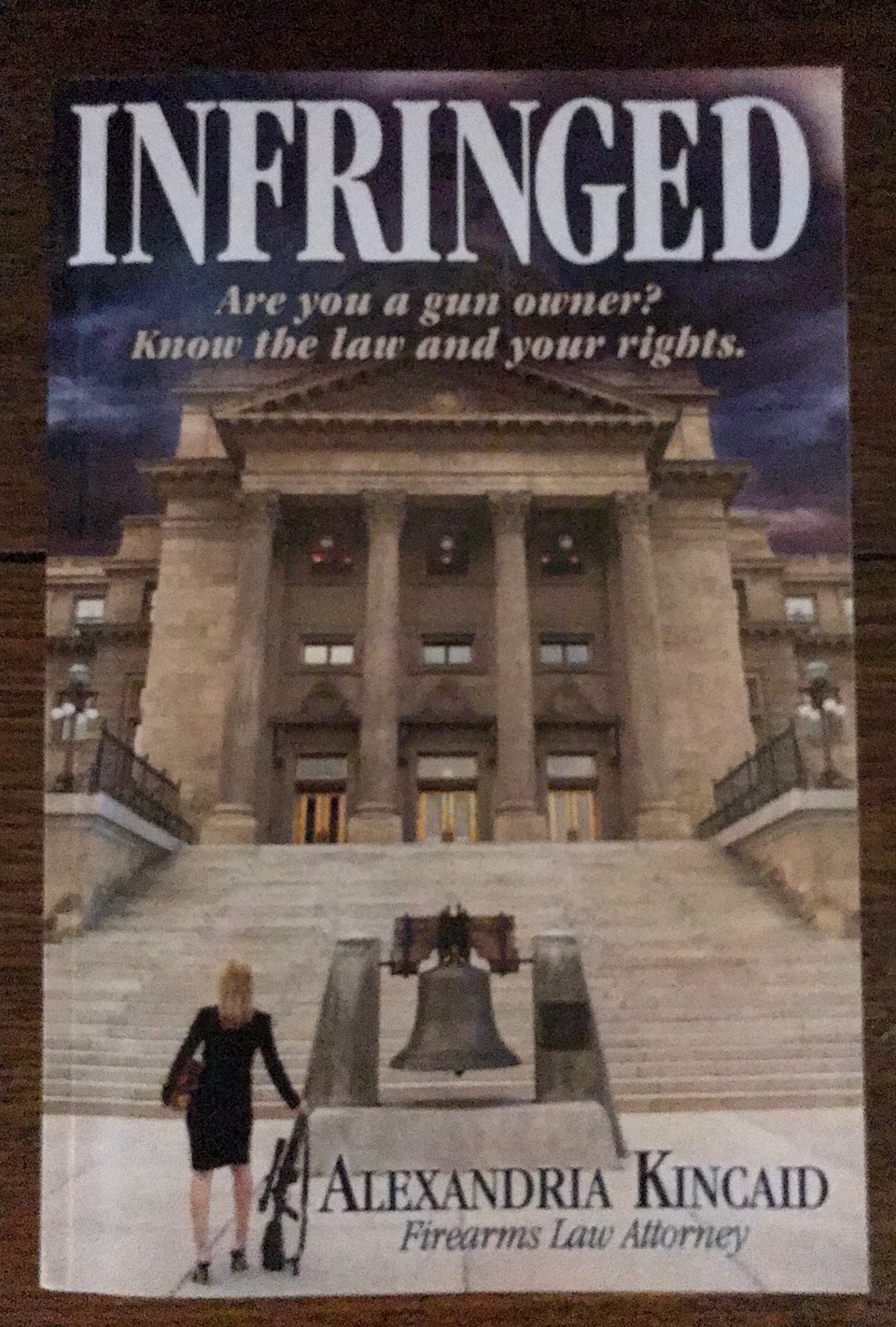 Infringed: Are you a gun owner? Know the law and your rights.
ALEXANDRIA KINCAID
Published in 2015, Infringed is a resource book that walks you through – in 65 chapters – topics that are relevant to today's gun owners. From "Understanding Executive Orders (the power of the President's pen)" to "Possession by Particular People," to The Truth about Gun Trusts," this book is locked and loaded with a credible author's findings. Kincaid is a renowned firearms attorney. Throughout the course of the book, she continues to educate us on how the government works regarding our right to own firearms. It's possible that this book may keep you from inadvertently crossing a line somewhere, or make you think again about policies put in place.
I like her conversational, yet authoritative, approach to dealing with these issues. The book reinforced a lot of policies and laws that I knew about, and dealt with the intricacies of other regulations that I had never heard of before reading the book.
Purchase Infringed here.
The Most Unlikely Champion
VERA KOO
I've been waiting for this one for a long time. When I first met Vera Koo, I felt in awe. As a champion many times over of the prestigious shooting competition at the Bianchi Tournament, Vera seemed different than other shooters much younger than she – more focused and capable of Zen qualities. With her Chinese background (she came to the US as a child) and her Bay Area upbringing, Vera seems an unlikely person to become a shooting champion. She's more than a renowned shooting professional, though. Throughout her book, you'll feel the struggle as Vera weaves her life and its tragedies and setbacks into the entire equation of overcoming anything that holds her back to complete tasks at hand.
This book, published by Balboa Press, arrived in bookstores last October. A second book, based on her columns here at The WON, is expected shortly.
Buy The Most Unlikely Champion here.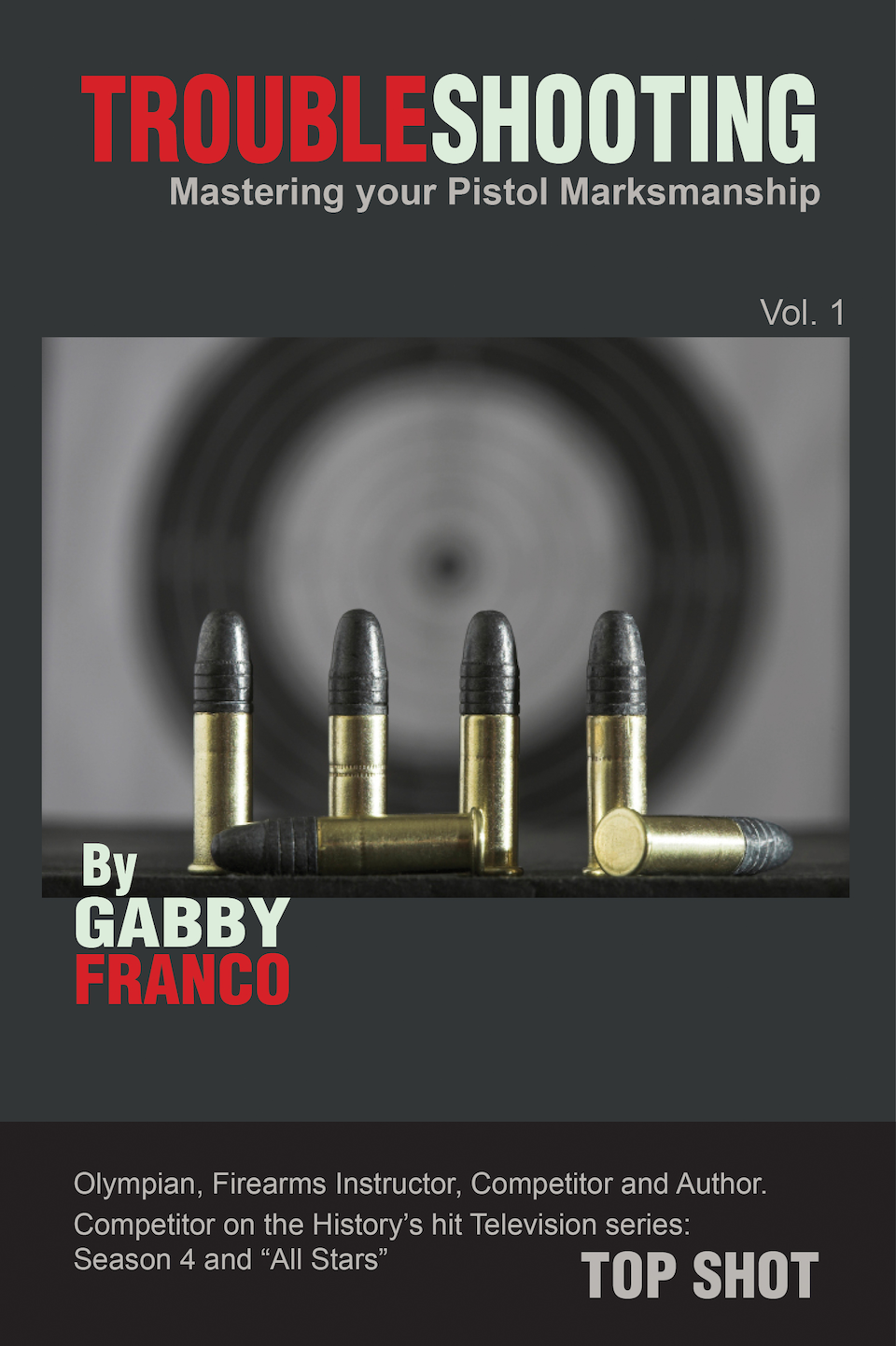 Troubleshooting: Mastering Your Pistol Marksmanship
GABBY FRANCO
This book should go into every shooter's range bag and get taken to the range, and then out, as you practice the drills that Gabby Franco includes in its pages.
Who is Gabby Franco? Former Olympic shooter, present-day firearms instructor and outdoor personality, this United States Practical Shooting Association Olympic shooting coach will walk you through the process of becoming a better shooter.
Also available in Spanish. I use this book as a resource for my shooting training, when I'm not able to shoot under the instruction of a qualified coach.
Purchase Troubleshooting here. ($26.99)
Free of Malice
LIZ LAZARUS
It's not all fiction. Some of this hair-raising story comes from a real life experience of author Liz Lazarus, who in her debut novel, Free of Malice, spins a what-if from an almost-assault years ago. By almost-assault, I mean in-the-dead-of-the-night-and-in-her-bedroom-and-but-by-the-grace-of-God-she-was-spared type thing.
I met Liz on her book tour last summer, when she visited a combined meeting of 2 of The Well Armed Woman chapters in southwest Missouri. She talked about her life, and the life of her protagonist, Laura Holland and how they entwine and come apart. Liz has been highly influenced by her local The Well Armed Woman Chapter, and has become a self-protector as a result of finding like-minded women in the Atlanta area to support her journey.
This one is a nail biter and a psychological thriller. It's a great read – especially at night, when the wind's blowing and you're home alone.
Purchase Free of Malice here.
Not out yet … but watch for it!
Toys, Tools, Guns and Rules
JULIE GOLOB
Here's a bonus – one to watch for. Pro champion shooter Julie Golob and I have been talking about her concept for this book for a couple of years now, and she's almost ready to "pull the trigger" on her self-published children's book titled Toys, Tools Guns & Rules – designed to promote healthy conversations in families about guns. I'm betting it will be controversial and extremely complementary to Julie's positive attitude toward the shooting sports and healthy views of raising well-informed children in a country where the 2nd Amendment lives.
About Barbara Baird

Publisher/Editor Barbara Baird is a freelance writer in hunting, shooting and outdoor markets. Her bylines are found at several top hunting and shooting publications. She also is a travel writer, and you can follow her at https://www.ozarkian.com. View all posts by Barbara Baird →