Happy Valentine's $5K Guns & Gear Giveaway
Guns & Gear Giveaway
JANUARY 15, 2018–FEBRUARY 13, 2018
Total Value: $5,000

Giveaway Sponsor: Brand Avalanche Media
Springfield Armory partnered with Viridian Weapon Technologies, Federal Premium Ammunition, Kershaw Knives, CrossBreed Holsters, Propper, Personal Defense Network and Action Target to offer you an exclusive, comprehensive EDC (Every Day Carry) package for 100 lucky winners.
Springfield Armory® Products
Springfield Armory SAINT 5.56 Pistol Valued at $989.00With the new SAINT™ AR-15 pistol, Springfield Armory brings the same impact of its SAINT platform to a whole new category. The SAINT Pistol is highly capable and upgraded out of the box but in stock-free pistol form.Instead of a rifle buttstock, the new SAINT AR-15 pistol features a rugged SB Tactical SBX-K forearm brace to reduce size, stabilize recoil, and enhance accuracy in one or two-hand shooting. A 7.5-inch barrel with a 1:7 twist makes the SAINT pistol small, fast, and ideal for CQB. The 416R stainless steel barrel is Melonite® treated to be harder and more accurate than chrome, and is chambered for 5.56 NATO (.223) so ammunition is affordable, versatile, and seriously capable.
Two (2) Springfield Armory XD-S Mod.2 .45ACP Valued at $566.00 ea.
Springfield Armory's XD-S Mod.2 offers upgrades from the inside out. A higher hand position, enhanced grip texturing, thinner slide, an Ameriglo® Pro-Glo™ front sight with tactical-rack rear sight, and an enhanced trigger advance this polymer-framed pistol's acclaimed "point and shoot" ergonomics. Other features include a loaded chamber indicator and a grip safety that immediately readies the gun for action yet renders it virtually incapable of firing if dropped.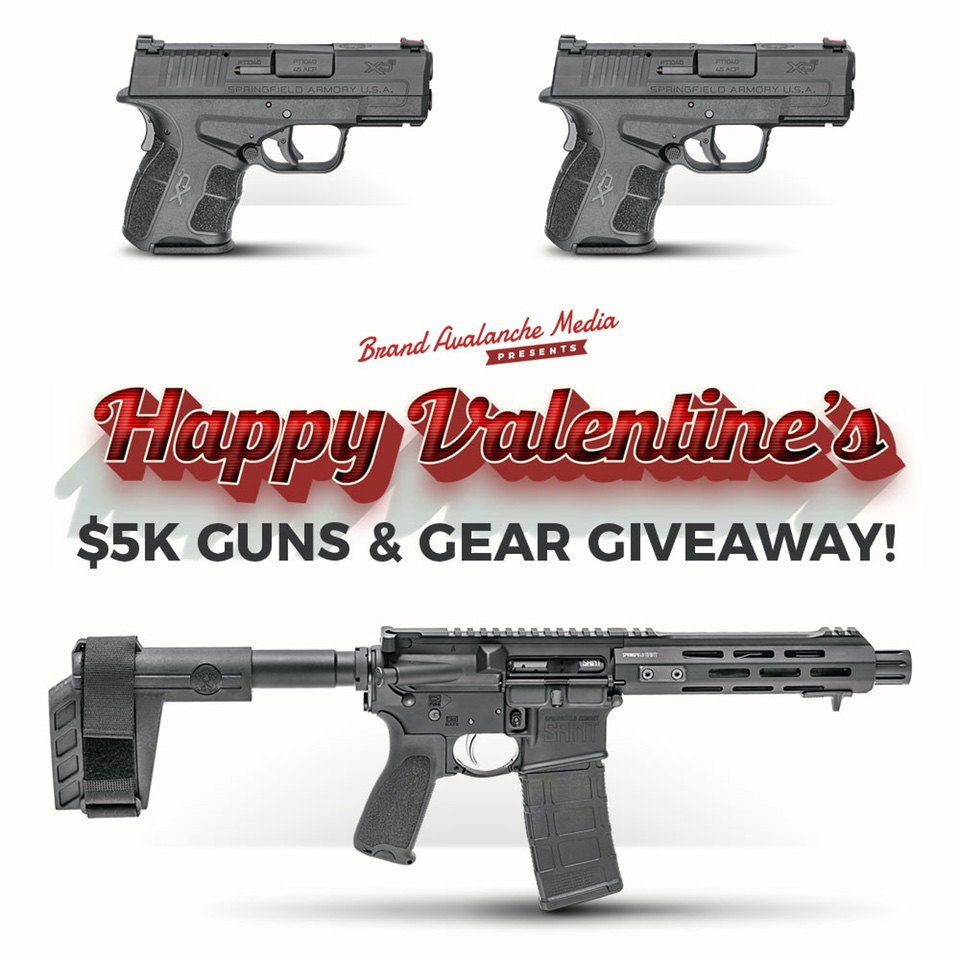 An exclusive, comprehensive EDC (Every Day Carry) package for 100 lucky winners.
Other Products
Crossbreed Two Founders Series SuperTuck Holster Valued at $89.95 ea.
Crossbreed Two Founders Series SnapSlide Valued at $68.95 ea.
Crossbreed Founders Series Executive Belt Valued at $84.95
Crossbreed Founders Series Crossover Belt Valued at $99.95
Crossbreed Five ARK Resister Bags Valued at $19.95 ea.
Crossbreed Gift Card valid exclusively at www.crossbreedholsters.com Valued at $300.00
Crossbreed Gideon Mag Carrier Valued at $24.95
Crossbreed Ohai holster Valued at $47.50
Freedom Munition HUSH 45 auto 230 R 2,000 rounds valued at $840
Freedom Munition Depredation 223 55-gr V-max 1,500 rounds valued at $1,125
Don't miss your chance! Register for the "$5K Guns & Gear Giveaway" here.
About The WON

The Women's Outdoor News, aka The WON, features news, reviews and stories about women who are shooting, hunting, fishing and actively engaging in outdoor adventure. This publication is for women, by women. View all posts by The WON →
The Conversation