Danner Women's Mountain 600 Boots Are Put to the Test
You know those moments where time stops, your mind clears, and you don't just see the beauty in front of you, you feel it. It covers you like a warm blanket on a cold day, rushes over you like the waves in the ocean and for that split second it takes your breath away. Maybe it's the view from atop a mountain, the smile on a child's face, a beautiful rainbow at the end of a warm summer's day shower or that split second when you look in a loved one's eyes and see an amazing soul. Ok, getting a little deep, time to take it down a few notches. I mean, I love that you are reading this article but I don't know you well enough yet to go that deep.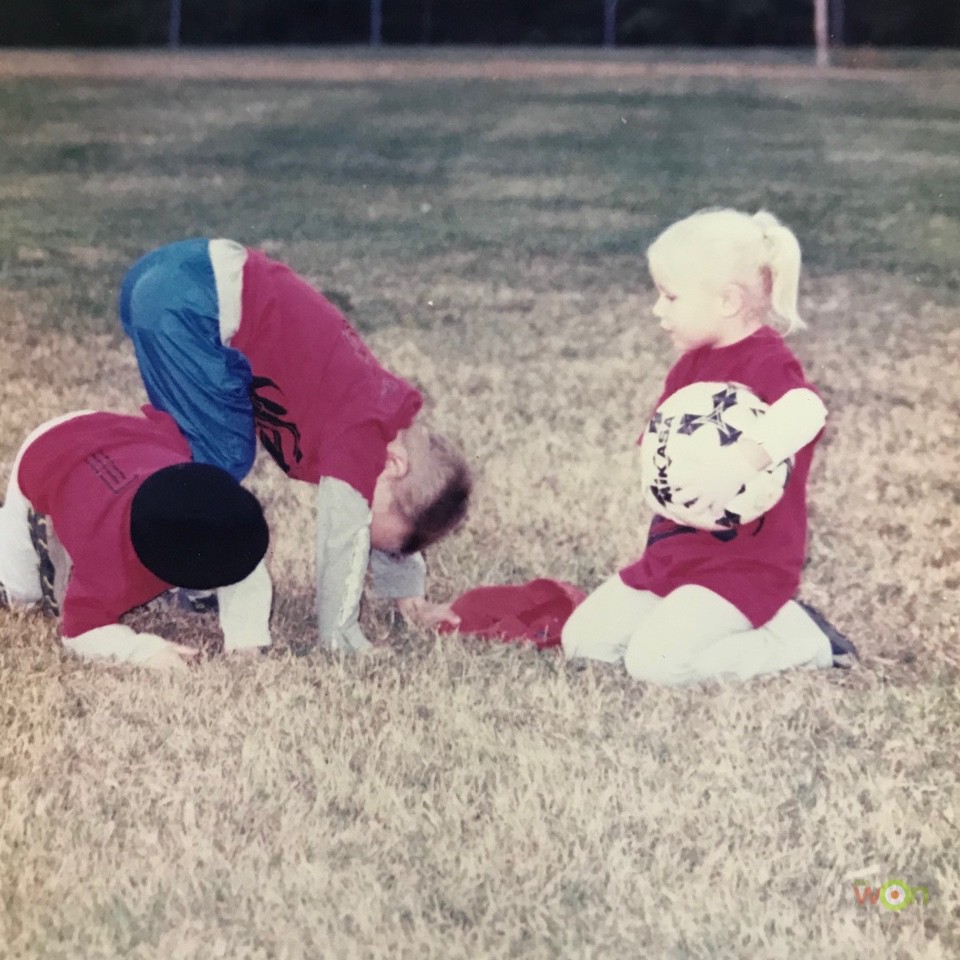 The score is even (peewee soccer), my 4-year-old daughter passes the soccer ball down the field, suddenly she stops, and changes direction – but for what, you ask? A butterfly. Seriously, you are 4, what just happened. It wasn't just one of those adorable moments that kids have, it was her moment, a magical beautiful moment that took her breath away. Somehow, as we get older we often fail to enjoy those moments as we should. Our day to day is so busy, often filled with what seems like more than we have time for, but we need to take those moments and appreciate them like we did as a children.
I just wrapped up a business trip that required me to be on my feet for 4 days in dress shoes; part of me was thinking I should let those puppies rest … but then I find myself back in beautiful Utah. I can't pass up the opportunity to go exploring Snowbird Mountain. Not to mention, my new Danner Women's Mountain 600 Boots are super cute with their performance heritage style. The Ortholite footbed provides comfy cushioning that my feet will appreciate and they are in my suitcase just waiting to for me to hike the snowy trails. As usual, I am in search of something … I don't know what, but hopefully my adventure will include beauty, mystery, magic and those moments take my breath away. "Without mystery there is no adventure, " writes National Geographic Explorer author Mike Libecki.
Before testing out the Danner Women's Mountain 600 Boots on a hike in the Wasatch Mountains, I decided to ride the tram to the top of Snowbird mountain and enjoy lunch at the Summit, a restaurant atop Hidden Peak (an 11,000-foot elevation).
Low cloud coverage blocked the scenic mountain views from my table and, unfortunately, the visibility didn't improve much by the time I finished lunch and went outside to explore. Walking out, I felt slightly disappointed that I wouldn't experience the breathtaking mountainous views when, unexpectedly, I had one of those moments as Gus headed my way. I am in love with that face. Oh sorry, you were probably thinking a man, but no, it is an adorable "Avalanche Dog" (puppy in training). Dogs make everything better. Look at that precious pup's face and you can't help but smile (if you don't, I am not sure I want to know you). There is just something about their adorable looks and puppy breath kisses that make me melt.
I was missing my Border Collie, Tucker Blue, but I did get my dog fix in for the day. It is time to take the tram down and make my way to the area I planned to hike. I wanted to take my new friend, but his handler didn't seem willing to let some stranger disappear with his dog.
At the start of my hike, I walked upon a creek and thought this will make or break my hike if I slide into that freezing cold water. With the Vibram SPE midsole Fuga Outsole designed with self-adapting lugs and specifically formulated megagrip compound, I crossed the creek, slick-rock-after-slick-rock with no issue. Well, that is until I fell on the other side. The boots held up their end of the bargain and kept me from slipping, but they can't be responsible for my clumsiness. I experienced one of those moments after falling (and not the one that takes your breath away), where you hop up, look around and hope no one saw your epic fail of 2 left feet that almost caused a faceplant in the snow – you know what I'm talking about.
Here comes my "inner child" again, if only I could throw snowballs as fast as Will Ferrell in "Elf"… Since my Danner Dry 100% waterproof barrier is keeping my feet dry by keeping the cold wet snow out and allowing moisture to escape, I can bare cold hands for a few minutes to make snowballs. Snowball making is a fine art and it is much easier to pack the perfect snowball with bare hands.
Another Day, Another Mountain
It is a bit of change going from 11,000 elevation in Utah mountains to 1,600 in Alabama mountains. From 30 degrees and snowing to 55 degrees and sunny – but I will take it! Although the mountains in Utah were magnificent, I was ready for some warmer weather.
After weeks of rain in Alabama, the sun finally came out and I couldn't wait to get outside. Just before lunch, my friend, Sara, texted me and asked if I wanted to go hiking with her and her precious pup, Lucy. Of course, I said yes. I was cleaning my house, but hey, that can wait until later, as hiking sounds much better and I would rather be outside.
Time to get ready. I changed clothes and shoes; I figured my Danner hiking boots would be better suited than my running shoes for this adventure. Knowing we would likely hike several miles or more, I chose to go with the Danner boots as they are comfortable, durable and lightweight. A few miles is nothing for a good pair of hiking boots, but you can practically go forever in a pair of Danner boots since many of their boots can be recrafted by replacing the outsole, working the leather and restitching the seams. After years of sports, my ankles aren't quite what they used to be so I need a boot that is not only comfortable but also provides support. The boot has a low profile and offers enough room for comfort while still providing the support my ankles need.
Sara, Lucy and I hiked the trails for several hours, hiking up and down hills, over rocks and creeks.
Why Danner?
I had no issue climbing over the rocks or crossing the creek but Sara did. Sara slipped on a rock, fell and bruised her leg. Her tennis shoes didn't grip the slick rocks well at all. Earlier, Sara had been admiring my boots, but after her fall she planned to order a pair of Danner boots soon.
I was rocking the hiking look with Danner's Performance Heritage style in absolute comfort. Danner's Women's Mountain 600 boots are another must-have (and must order more soon). At $200 retail, these boots are worth every penny of it.
Here are a few interesting Danner facts to leave you with … Danner has been around since 1932, selling its first pair of boots for $4. If only I could buy boots for $4 a pair, I would need a much larger closet.
About The WON

The Women's Outdoor News, aka The WON, features news, reviews and stories about women who are shooting, hunting, fishing and actively engaging in outdoor adventure. This publication is for women, by women. View all posts by The WON →
The Conversation