BaseMap and Trail Cameras
I live on an old cattle ranch in the Ozarks that we manage for deer these days. That means, we work with several game cameras – at last count, 8 – to keep track of how the herd is doing. Currently, we're watching fawns show up as singles or doubles with their moms. Because The WON has recently been working with BaseMap, an app that offers 3D mapping technology, I wanted to use the BaseMap app with my trail cameras.
Sponsored by BaseMap
BaseMap offers a basic app (free) and a Pro version ($30)
Not only did I want to mark all my cameras at their locations, but I also wanted to be able to take a look at the terrain around the cameras. Are there draws or water or bedding areas that I should be aware of, as well?
Before I left the house to head out to the cameras, I saved a Google map of part of our property offline. I knew that I would be in and out of cell service when checking various locations, and didn't want to work with more than 1 map. BaseMap allows you to save up to 3 options at the same time, including satellite imagery, world topography and USGS topography. You can cache layers to use offline, too, which allows you full access to maps and layers without cell phone service.
I selected high resolution, and believe me, I was not disappointed. My phone took a few minutes (I live in rural America, so only have 3G service) to download the offline map.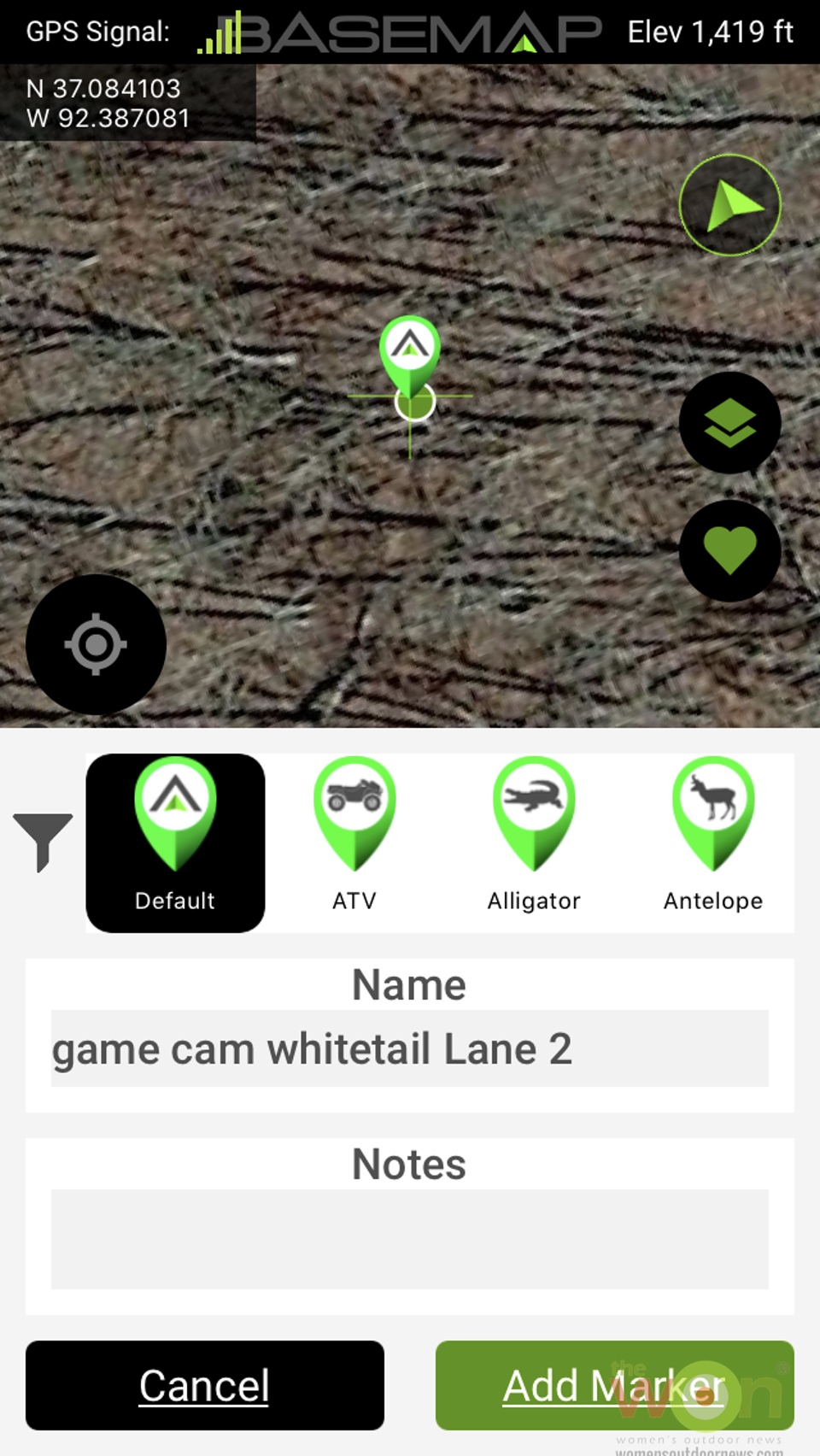 Layers – there are hundreds and it can get confusing … but, BaseMap gives you options and you can turn them on or off. The Pro account offers more layers than the Basic account, of course. Also, BaseMap is compatible across platforms, so I can further examine the game camera locations on my Mac's large monitor back in the comfort of my office, as opposed to my cell phone screen.
Another real plus to using the BaseMap app is that can name the camera locations, the cameras used, and snap a quick photo each set up. That way, I will remember whether I left our newest camera at a new location, or one of the old trusties. In the past, we've either used notebooks or kept notes on our cell phones about our trail cam locations, but this year, we'll be keeping that info on the app. And, I can also note things such as whether this is where I've noticed that old buck showing up, etc.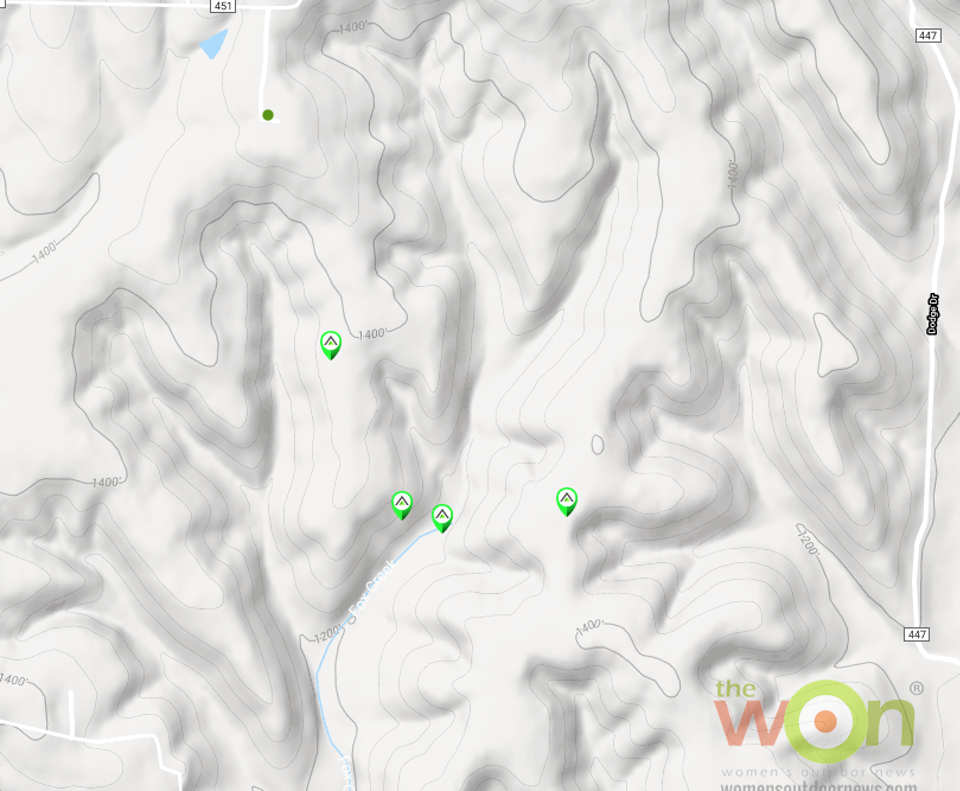 And, there's more. When I came home, I checked the Google Terrain map and noticed why the cameras are in good spots. The terrain around the cameras obviously forces deer to walk on the old logging roads and ridgetops.
I also set the tracking option after we set the second camera, and it was interesting to watch the red line mark our trail as we traveled in the ranch truck from one camera to the next. I had used the tracking option on a bear hunt in British Columbia recently, to track where the guide's Jeep went on mountain roads while scouting for a big old boar.
We'll be bringing you other uses of this incredible app throughout the summer and into the fall. If you want to keep track of your game cameras, your geocaching locations, great places to fish, superb overlooks – look no further than this app.
BaseMap Subscriptions
Basic (Free)
• No Ads
• Nationwide parcel boundaries
• 3D Imagery
• Nationwide Roads
• Nationwide Trails
• Nationwide Points Of Interest
• Nationwide Lakes, Rivers, and Streams
• GPS Location and Tracking
• Multiple Topo and Imagery BaseMap options
• Sync with online BaseMap account and application
• Use offline
Pro ($4.99/mo or $29.99/yr)
• Access to over 700 Layers
• No Ads
• Unlimited Data
• Unlimited Offline Use
• Nationwide parcel boundaries and owner names
• Nationwide Color-Coded Government Land Boundaries
• 3D Imagery
• Import/Export KML with BaseMap online application
Hunt Research ($9.99/yr)
• In-depth hunt research tools
• Unit filtering by species
• Detailed Season Dates for every unit and species (see coverage at www.basemap.com/hunting)
• Detailed Harvest Success graphs for Western big game species (see coverage at www.basemap/hunting)
About Barbara Baird

Publisher/Editor Barbara Baird is a freelance writer in hunting, shooting and outdoor markets. Her bylines are found at several top hunting and shooting publications. She also is a travel writer, and you can follow her at https://www.ozarkian.com. View all posts by Barbara Baird →