The Accidental Ozarkian: Portraits of Courage at Wonders of Wildlife
You know how sometimes you read about something and you want to see it? You hope that someday you'll see it? That started for me when I was a girl, when I read about Da Vinci's "Mona Lisa," housed at the Louvre Museum in Paris. Then, I saw it. I read about Lewis and Clark's journals from their "Voyage of Discovery," and felt thrilled when I saw the journals on display several years ago at the Missouri History Museum in St. Louis. Recently, on a flight going somewhere for work, I flipped open to the airline's magazine and an article about Pres. George W. Bush's collection of artwork that he painted in oil, titled "Portraits of Courage." I wanted to see it someday.
Imagine my surprise to find that the collection, featuring 66 full color portraits and a 4-panel mural, is currently on display at Johnny Morris' Wonders of Wildlife National Museum in Springfield. And, I got to see it.
Background
History records that Pres. Bush was a soldier's president, and repeatedly made time to see injured troops, spend time with them and get to know them, as well as their families. He and his wife, Laura, continue relationships with soldiers through the ongoing work of the George W. Bush Institute's Military Service Initiative. This organization helps post-9/11 veterans and their families with transitioning to civilian life, as well as focusing on veteran wellness, post-traumatic stress and traumatic brain injury.
Portraits of Courage
After leaving the presidency, Pres. Bush became interested in learning to paint. In an introduction to a complementary book titled Portraits of Courage, Pres. Bush details his desire to paint well, eventually studying under famous and talented artists/instructors, and choosing to portray wounded warriors that he had met and come to know through W100k mountain bike rides and Warrior Open golf outings, hosted by the Bush Institute. Every face tells a story — a story of bravery and suffering, and success. He started the series in September 2015. Net proceeds from sales of the book are donated to supporting the work of the institute.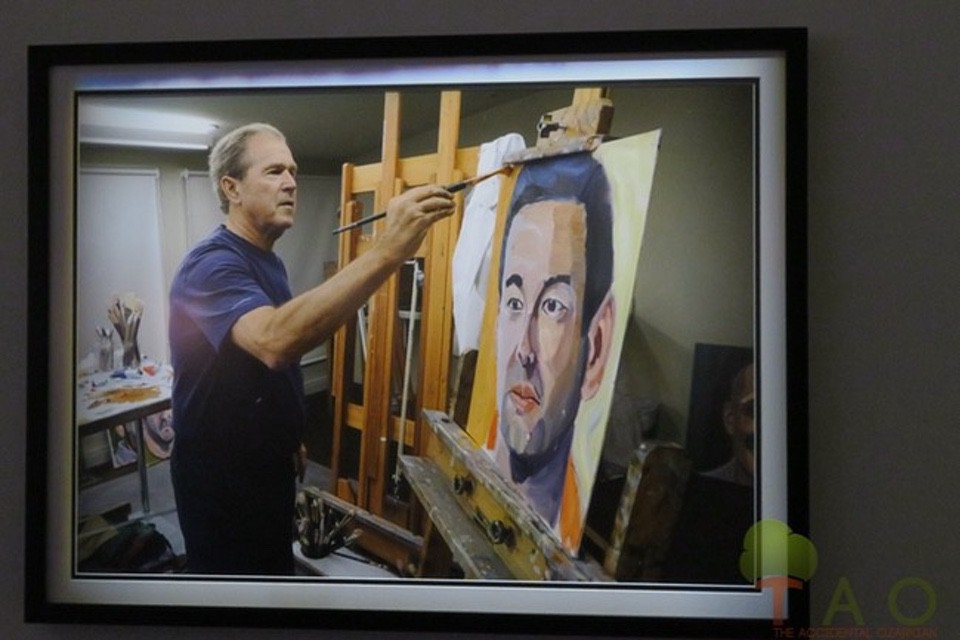 Continue reading, "Portraits of Courage on Display at Wonders of Wildlife" from the Accidental Ozarkian here.
About Barbara Baird

Publisher/Editor Barbara Baird is a freelance writer in hunting, shooting and outdoor markets. Her bylines are found at several top hunting and shooting publications. She also is a travel writer, and you can follow her at https://www.ozarkian.com. View all posts by Barbara Baird →