Flying with Firearms: Tips for Making Traveling with Guns Easier
Traveling with guns is an adventure! The cost to travel with firearms, and the legal ramifications are a big undertaking. I'm here to share a few insights from travel to other parts of the country and globe with guns, so that when you head out the door with your firearms, you can rest easy and focus on your journey.
Not a Soccer Mom is sponsored by Jagemann Sporting Group
First, figure out what you need to know. What is the purpose of travel? Which guns? How much ammo? What sort of case or luggage do I need? Most travelers with firearms are going hunting, competing, or just bringing their concealed carry firearm on a trip. How you approach your travel depends on the reason for your trip.
For us, traveling with guns has involved both travel in the USA travel and international travel. For USA flights, I start with the airline. I shop smart and consider whether the airline makes me jump through hoops for bringing my firearms along. Usually I travel Southwest or United, because I've done so without issue. I shy away from airlines that are not gun-friendly or where I've experienced hassles and uneducated counter personnel at check-in. Check out this advice from pro competition shooter Julie Golob on how to fly with guns here.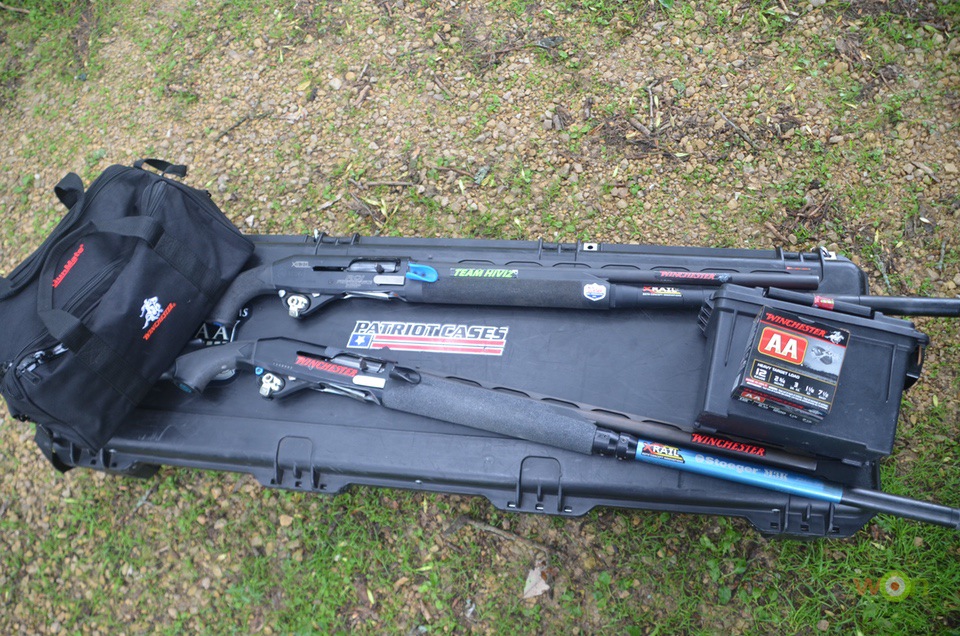 USA flights usually allow you to bring your ammo and firearm in the same hard-sided, locked case. You can even have mags with ammo in them, provided the airline allows it, and they are packed properly. For example, I can travel with a rifle PMAG (plastic magazine) with a cover on it, but not say, a metal mag with nothing securing the rounds in the mag.
Some airlines only allow ammo in factory packaging, and in a separate, checked bag than the firearm. So YOU MUST READ your airline's policy. If you travel internationally, call your airline. Some will require that you alert them ahead of time about your firearms and get special approval. You should be doing that at least a month before your trip.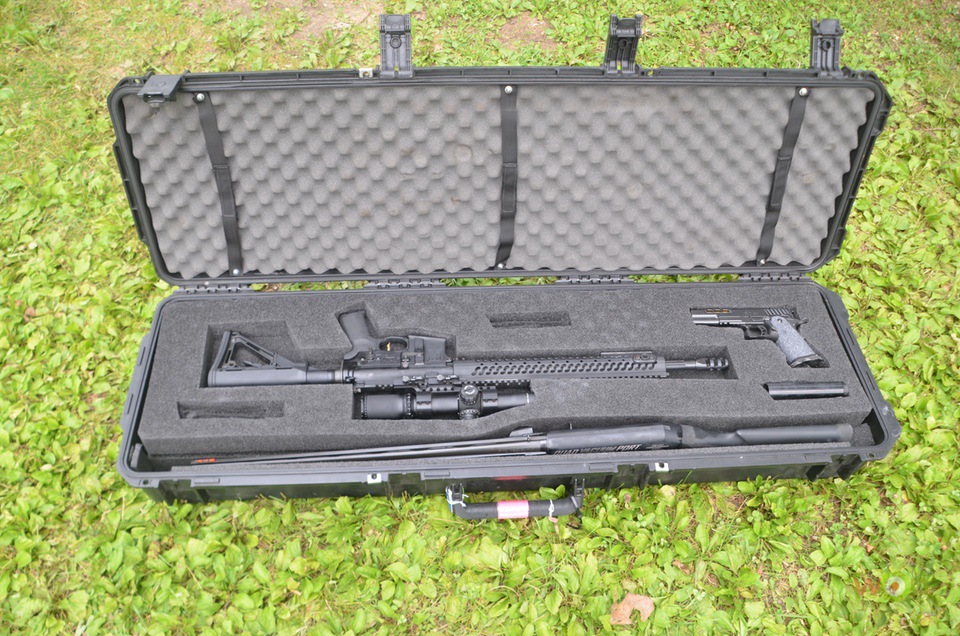 I pack my guns, often all 3 (rifle, pistol, shotgun), in a single hard-sided case. The case I have is made by Patriot Cases in the USA. I like it because aside from traveling to Russia and needing to dial a couple clicks on my optic, I have never had to adjust my optic zero after a flight. The foam and design of the case make it invaluable to me. The durability of your case should be one of your considerations, and you should also make sure that you use the foam inserts that the manufacturer provides, because just stuffing a soft case and as much gear as you can fit inside is not a good plan. If you are going to hunt in the mountains or have to shoot long range in competition, worrying that your optic holding zero isn't what you want.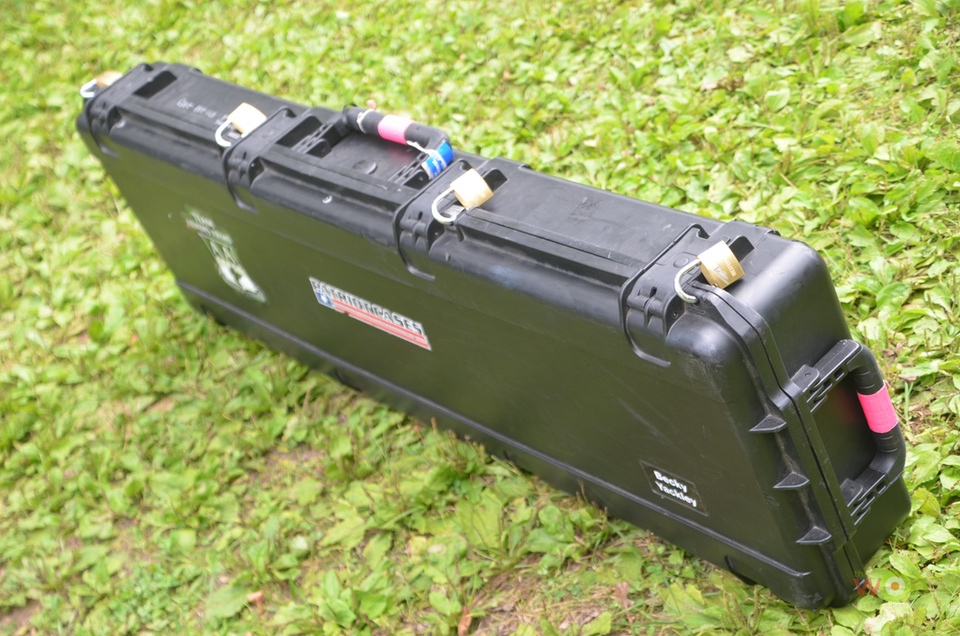 Navigating the ticket counter
The start to any airline travel with firearms begins like every other flight – at the ticket counter. If the agent is educated, it's usually easy. I've met many that have never checked a firearm. I have found that explaining in a friendly way, "So you ask me that I have a firearm unloaded, packed properly, and I fill out the orange card, put it in my case, and then we lock it," sets new people at ease. They know you have done the drill before. I will always make sure of the timeline and process to wait for TSA. This can vary from one airport to another. So asking where to wait will sometimes remind them that they are either supposed to take you to TSA or tell you where to wait.
Sadly, many airport staff are NOT educated about firearms. Some want to see your guns – that's not their job, that is TSA's job. The only thing a counter agent does is take your money if there's a charge for special luggage, then ask you that it's unloaded and if and your ammo is packed properly, and give you an orange card to fill out. Then they sign it, then YOU place it in your case and YOU lock it and YOU retain the keys. Your bag goes to TSA.
Some airports and airlines will have you stay with the gun. That can mean you walk into a room behind counter or go with an agent to TSA, and you will physically see your gun through TSA. TSA will then wave you on when they are done.
Take a picture!
Many of us who fly regularly with firearms will photograph the contents of our case before we lock it shut. We want a record of the items inside, in case of damaged or loss. This is a good step to take, especially if you have valuable optics or firearms.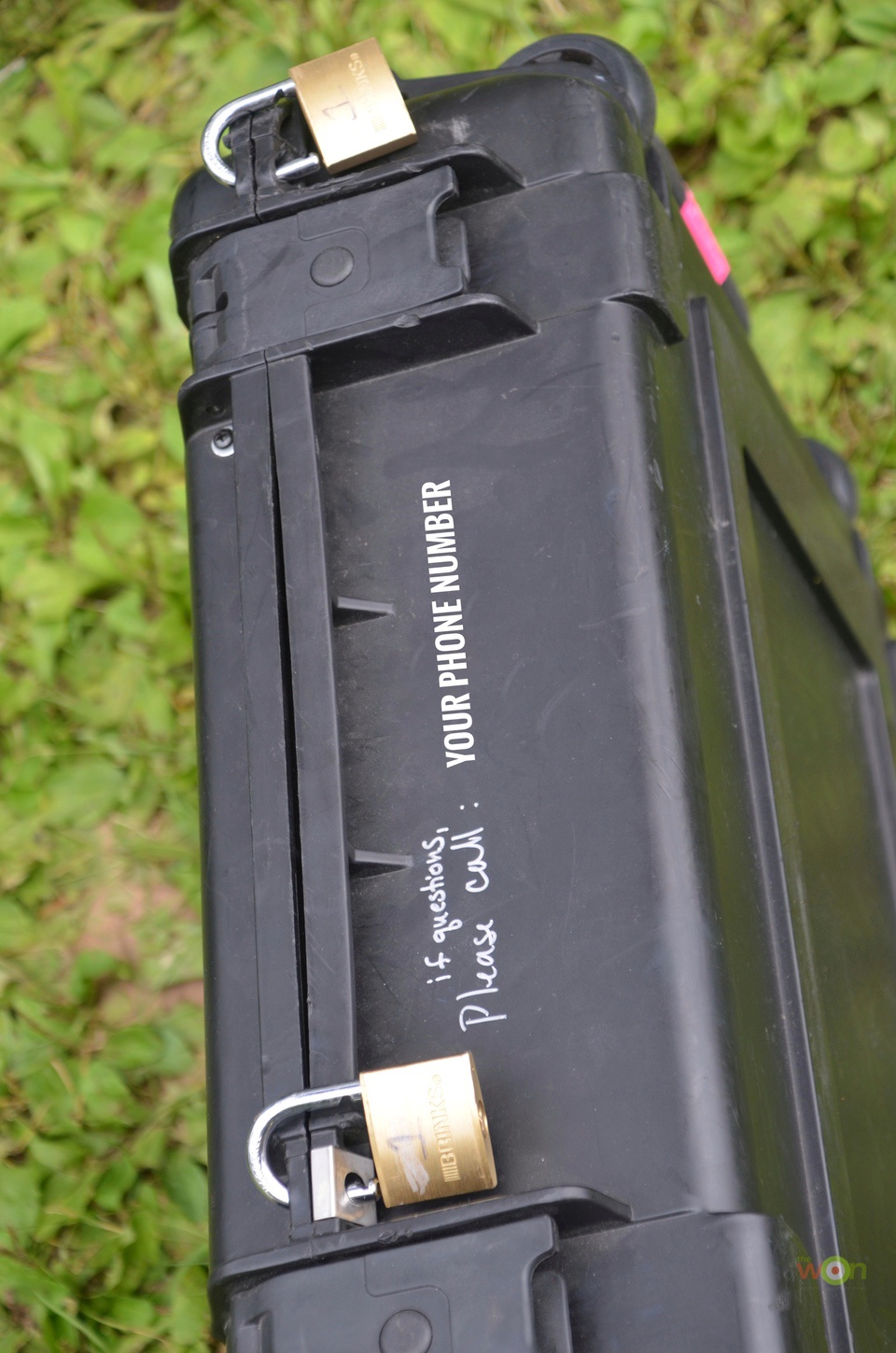 In the end, flying with firearms is an undertaking with risks. Just like any form of travel, we give up a little freedom for convenience. Knowing and following the rules of your airlines and the destinations you travel to is a must for any traveler. And getting off on the right foot on any journey is key. So read, call, research, but travel safely and informed when you travel with firearms!
About Becky Yackley

Becky Yackley primarily competes in 3 Gun, USPSA, Bianchi pistol, but has competed in shooting since 1989 in disciplines from service-rifle, to NCAA Air Rifle and Smallbore, air pistol and a little bit of long range rifle. She shoots guns and cameras at competitions around the country, and writes in her fictional spare time. Her writing can be found here The WON in her column titled "Not a Soccer Mom" and sponsored by Jagemann Sporting Group, as well as Guns America and Gun World. View all posts by Becky Yackley →