Concealed Carry Handbags and Matching Handguns for Every Occasion
With all of the options for carrying a concealed firearm, a woman should be able to find what works best for her in any situation. As a woman who uses a wheelchair, I have yet to find a holster option that I can wear on body that is both comfortable and safe for my skin as I wheel about my day. Also, I don't want to keep my firearm attached to the frame of my chair, in case I am pushed or fall out if it and become separated from my gun. Thankfully, there are a myriad of bags available that will allow me to carry a concealed firearm in a manner that is both effective and fashionable.

Sponsored by Gun Tote'n Mamas
My first GTM bag (and gun)
If you are in the market for a concealed carry handbag, look no further than Gun Tote'n Mamas (GTM). This company first came on the scene at the SHOT Show in 2008, and since then, they have enjoyed amazing success as an organization producing a product designed by women for other women. Spend a few moments on their website and you will quickly see that they have found the perfect formula of giving their consumers bags that are of excellent quality, beautiful design and reasonable pricing. GTM has a bag for every occasion, and because they welcome and listen to feedback from their customers, they continue to produce the best concealed carry handbags on the market today.
Personally, I love a good handbag, but I was afraid that I would have to sacrifice style for my primary goal – safety. I assumed, like many other women, that in order for a bag to be built to function as a concealed holster for my handgun, it would by necessity be bulky and unattractive. I've never been so happy to be wrong. I purchased the GTM Vintage Messenger Bag in 2016 after failing to find a holster to meet my needs. I loved the look of the distressed buffalo leather, and the messenger style worked perfectly to sit on my lap as I propelled my wheelchair. The slash-resistant shoulder strap is reinforced with 1-ply steel embedded wire, so if anyone attempts to take my bag or assault me in any way, my firearm remains close to my body.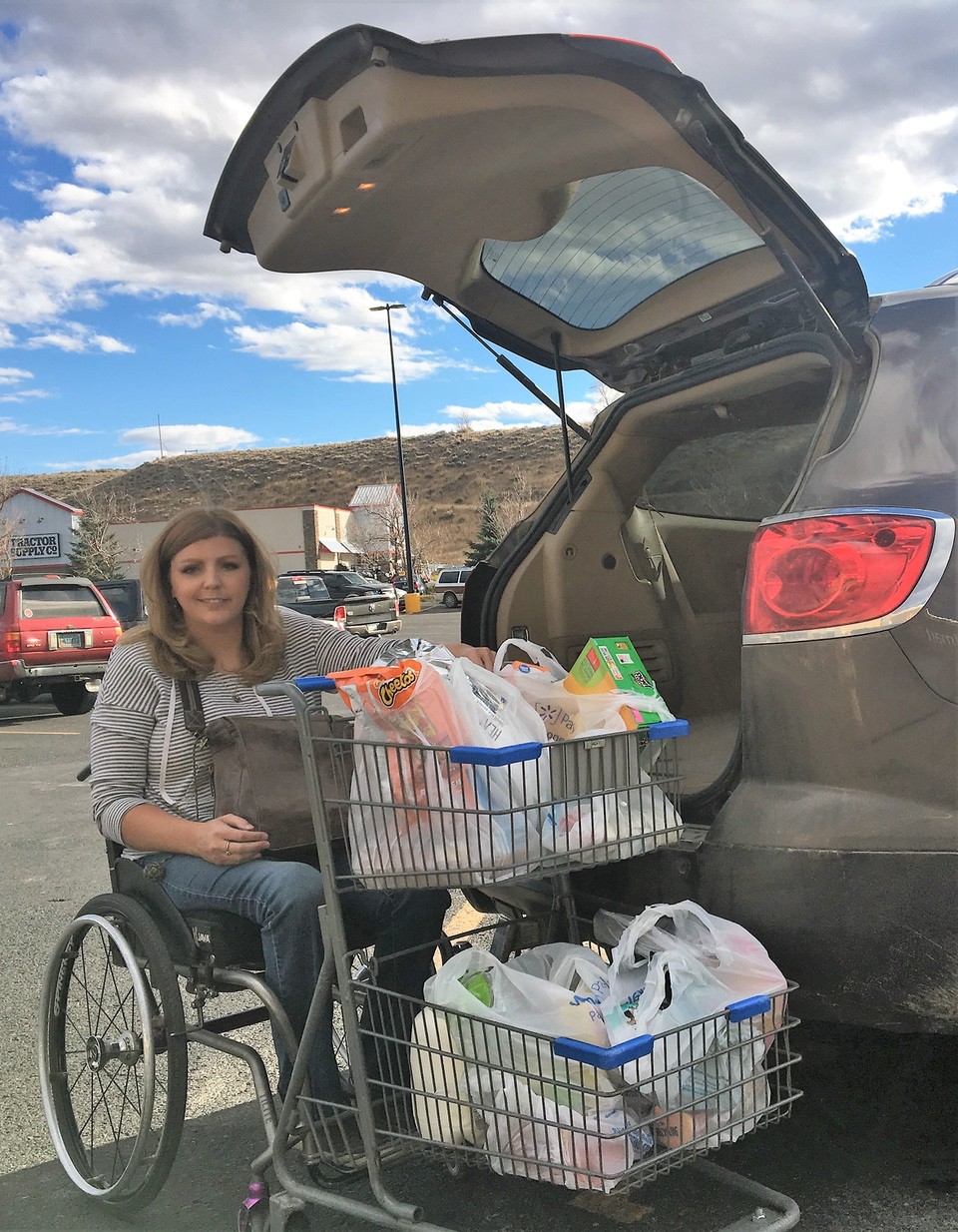 This bag is full of storage options, including a main compartment that accommodates a tablet or binder up to 3-inches deep. Numerous other pockets close with zippers or magnets, and all are very durable. The main flap covers the purse all of the way to the bottom of the bag. The back of the bag features the pocket for your firearm. Zippers on both sides allow for ambidextrous use, and special padding within the purse prevents imprinting. The hidden hostler is designed by Mernickle Holsters, and is both removable and adjustable. I carry my Springfield Armory XD MOD.2 3-inch Subcompact 9mm pistol with the 13-round magazine in this purse as my every day carry. I knew as soon as I picked up this firearm in my local gun store that it was perfect for me, and it is a pleasure to shoot. It fits snugly in my GTM bag, and after practicing with the gun unloaded, I can now draw it quickly and safely if the need arises. Together, the bag and gun are the perfect combination to help me feel safe and stylish as I go about my day.
My next GTM bag (and gun)
After such a wonderful experience with my first GTM handbag, I started to look at other options. I knew that I wanted something for more formal or business occasions where my everyday bag wouldn't be appropriate. I spent several hours of online shopping bliss comparing and reviewing purses, before narrowing it down to the new Black and Cinnamon line. I loved the 2-tone cowhide leather and felt it would compliment any outfit or event. I finally decided on the GTM Cinnamon & Black Bowler. The retro clamshell design was so unique, and I knew the bottom chrome feet would allow it to sit comfortably on my lap, just like my messenger bag. With many of my favorite features – including the reinforced shoulder strap, abundant storage space and easy to draw holster pocket – I quickly discovered my new favorite business attire purse. Again, it affords the perfect combination of beautiful design and quality efficiency.
And just like a girl can never have too many handbags, I thought a new handgun would be the perfect compliment to the GTM Bowler. Keeping with the theme of a tool blending both style and function, I tried the Ruger LC9s 9mm Luger. With the blued steel and turquoise Cerakote grip frame, this beautiful firearm is a touch slimmer than my Springfield, as well as lighter, at 17.2 ounces compared to 26 ounces. But don't let the pretty color fool you; this is a serious pistol with a crisp trigger and reliable accuracy. I enjoyed shooting it with some Remington UMC 9mm Luger 115-Grain Centerfire ammo at my local gun range. Its fits perfectly in the GTM Bowler, and I now have 2 incredible options for any occasion.
Using a handbag built specifically for concealing a handgun may not be the best option for every woman, but for me, it doesn't get any safer or easier. I always make sure that I am never packing my purse so full that it impedes drawing my firearm in any way. The strap is always securely around my body, and having my gun close enough to use if needed allows me to roll through any day, no matter my schedule, in a safe and stylish manner.
MSRP Info:
GTM Vintage Messenger Bag: $210.95
Springfield Armory XD MOD.2 3" Subcompact 9mm pistol: $565.00
GTM Cinnamon & Black Bowler: $165.95
Ruger LC9s 9mm Luger: $369.99
Remington UMC 9mm Luger 115-Grain Centerfire ammo: $18.49/100 cartridge box
About Ashlee Lundvall

Ashlee Lundvall writes a blog titled "Redefining Life,"  that follows her rise from a debilitating injury as a teenager to Ms. Wheelchair USA in 2013. Her first book, "A Redefined Life," was published in February of 2016, and she is on National Pro Staff for Mossy Oak and the NRA's Disabled Shooting Sports committee. Ashlee is also the recipient of the 2017 SCI Foundation Pathfinder Award. Ashlee truly shines as a keynote speaker at outdoor industry and disability related events and conferences. She is passionate about mentoring newly injured patients, and loves to pass on her love for adapted outdoor recreation! View all posts by Ashlee Lundvall →