Retro WON: Adventure Galore with Rappelling and BASE Jumping
Babbs in the Woods heads to the New River Bridge to witness BASE jumping and rappelling.
It's one of the few places in the country where you can legally jump off a bridge.
But wait, not so fast. First, you have to qualify with what some claim of up to at least 100 certified sky diving jumps combined with some BASE (building, antennae, span and earth) jumps. On this day, it was all about the span – in particular, the annual Bridge Day across the New River.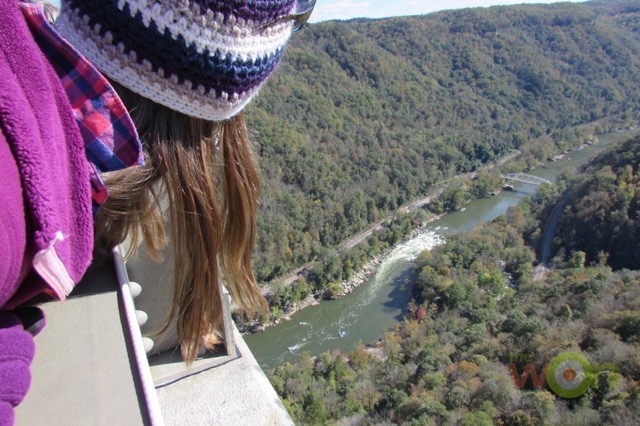 The bridge is the longest arch bridge in the western hemisphere, and one of the only legal places for BASE jumpers to officially make the leap – 875 feet and 8.5 seconds.
Last year, TeamWON member Anietra Hamper spent time not only on the bridge, but also down below, talking to BASE jumpers. This year, only half of the jumpers showed up. Rumor has it they didn't like the fact that this year they were required to be fingerprinted, along with their registrations.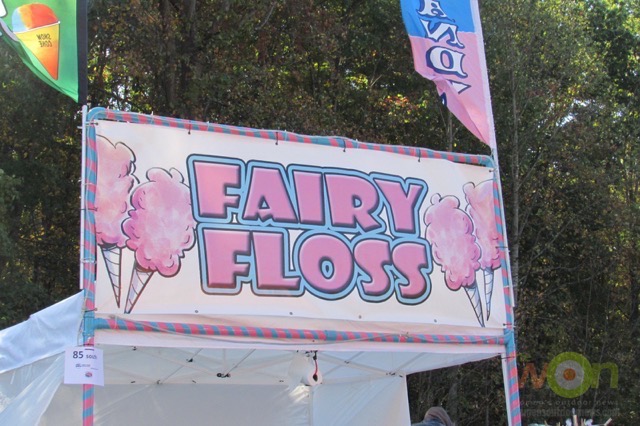 Bridge Day attracts thousands of people and as you can imagine, security reigned: Bag checks, state troopers, local law enforcement, no backpacks.
Along with the jumpers, the bridge attracts cavers and others who love to rappel down the bridge as the jumpers fly by. Really.
I found not only a woman who went on her ropes down the bridge, but also, a BASE jumper.
Rappelling the bridge
Cyndi Hutchison has been rappelling since 2004, and typically lowers herself down into caves in Virginia, her homestate. This was her 9th year on the ropes on Bridge Day.
When asked how she got started, she said, "My friend was talking about rappelling down this bridge on bridge day … and I didn't believe her at first and I thought she was crazy, but then I started doing it. It's addictive and it's awesome."
Why is it addictive?
Everything else goes away and it's just you and the rope. All your stress, work and problems … they completely disappear.
About the base jumpers whooshing by: "It's an adrenalin rush just to watch them because you don't hear them coming and then they just swoosh right past you, and you think 'I hope it's going to pop' and it pops [their chutes]," said Cyndi.
"I highly recommend this sport. Get with your local grotto in your area and they'll get you into rappelling," said Cyndi.
BASE Jumper Laurel Callen had jumped 346 times before this day – her last jump was in Switzerland. We had observed Laurel on the platform earlier that day, helping other jumpers. Bridge Day management granted us permission to stand directly below Laurel on the platform and video her jump.
Laurel is a financial analyst and said she likes BASE jumping as a means to unwind. That might be a bit of a stretch to some of us, but then again, it's easy to understand why someone who has a highly structured job might enjoy letting it all go and then, controlling her landing. Laurel chose to land in the river – much softer than the bank nearby.
For more information about Bridge Day, check out http://officialbridgeday.com.
This Retro WON first appeared October 22, 2015.
About Barbara Baird

Publisher/Editor Barbara Baird is a freelance writer in hunting, shooting and outdoor markets. Her bylines are found at several top hunting and shooting publications. She also is a travel writer, and you can follow her at https://www.ozarkian.com. View all posts by Barbara Baird →